IRVING PARK — More neighborhood groups are detailing incidents with a Seattle-based vendor that never paid out the proceeds from selling tickets to local events.
Horner Park Advisory Council leaders said they're still waiting on more than $23,000 in proceeds from Brown Paper Tickets, which sold tickets to their July 21 Brew Fest. In a Block Club story earlier this month, company representatives promised to pay up by last week, but that didn't happen, said John Friedmann, the park council's vice president.
Bateman Boosters, a nonprofit supporting Bateman Elementary School, 4220 N. Richmond St., and Bridgeport's Homebrewers Pride of the Southside also are owed around $7,600 combined from tickets to fundraising events in 2020 and 2022, leaders said.
The company also owes a suburban Northbrook curling group $1,625 from an April event, an organizer said. 
Brown Paper Tickets failed to pay millions to organizations they owed across the country during the COVID crisis, the Seattle Times reported in 2021. In 2022, Events.com announced it was buying Brown Paper Tickets and promised to provide a "solid reset" by using the parent company's resources to pay back ticket holders and event organizers but the company has continued to ghost its clients, groups told Block Club.
In response to questions about the missed payments, a Brown Paper Tickets spokesman said in a statement the Events.com's acquisition of the company hasn't been completed, which caused delays in payouts.
"I have checked with the team and found that the Horner Park Advisory Council's payment is scheduled [for Wednesday.] The additional owed organizations have their payments scheduled for next week. I'll follow-up with you once I have received confirmation that everything has been completed," the statement said.
As of Aug. 1, Brown Paper Tickets representatives say the company also launched a "Secured Funds Program" to guarantee its clients are sent their money "promptly" after an event is completed and the return of live phone support "sometime in 2024," the statement said.
For local groups, those hundreds or thousands of dollars make a huge difference in their work, organizers said.
"Bateman is a neighborhood school with over 900 students. We don't have a large budget compared to some other CPS 'friends-of' organizations, so we have to make the most of every cent that we fundraise," said Bateman Booster President Kjirstin Glessner.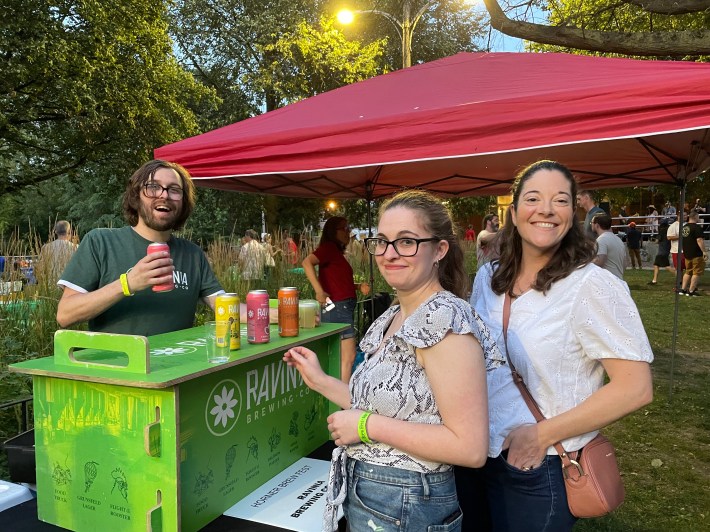 'They're Not Paying Out'
Brown Paper Tickets offers online ticket management services to event organizers, essentially serving as a virtual box office. The company's popularity among those groups is due to the low cost to the small organizations staging events, which are typically fundraisers. 
The company has blamed pandemic-related losses for why they've fallen behind in paying clients.
In response to Block Club questions about the money owed to the Horner Park group, a company spokesman said Aug. 31 that the group's "payment is in queue to be completed in full by the end of next week."
The $23,665 owed has yet to materialize. Brown Paper Tickets still isn't explaining what is going on, Friedmann said.
"The check isn't in the mail or anything," Friedmann said. "How are they even in business still? I mean, anybody that uses their services has a very low likelihood of ever getting paid." 
Proceeds from the beer festival are used to protect Horner Park trees from the invasive emerald ash borer beetles by inoculating them against the pest. The Park District no longer offers this service and Horner Park is the home of the Park District's largest grove of healthy ash trees, Friedmann said.
The Bateman Elementary nonprofit organized a gala to benefit the school in March 2020 and contracted with Brown Paper Tickets to sell tickets. The group canceled the event because of the pandemic, Glessner said.
The group offered ticket holders a refund or the option to turn the price of their ticket into a donation to help the group continue improving the school, she said.
"And everybody, to the person, said that they wanted it to remain as a donation for the school, for the students for the community," Glessner said.
More than three years later, the Bateman Boosters haven't seen a dime of the $4,540 Brown Paper Tickets owes them despite repeatedly asking when they'd be paid, she said. 
The group has even filed a complaint with the Illinois Attorney General and the Better Business Bureau, she said. 
"Straight up, Brown Paper Tickets and Events.com are stealing money from children. This money is supposed to go to children's education and to benefit their experience at the school. And they stole it from them." 
Homebrewers Pride of the Southside is a membership club that counts Metropolitan Brewing Company owners Doug and Tracy Hurst and Alarmist Brewing owner Gary Gulley among its alums, said President Tom Saldana.
Launched in 1995, the Bridgeport club hosts fundraisers for VFW Post 5079, 3200 S. May St., and other community-focused events, like collecting money to provide students with backpacks near the start of the school year, Saldana said. The group has used Brown Paper Tickets for years, he said.
But the group is still owed $3,120 for its September 2022 Oktoberfest event, Saldana said.
"We've emailed them and just got a kind of a generic response back. It didn't have any information about when or if we'd get the money. Since then we've tried several times to get in contact with them but we've gotten nothing in response," Saldana said. "They're not paying out. I don't know what the deal is with that."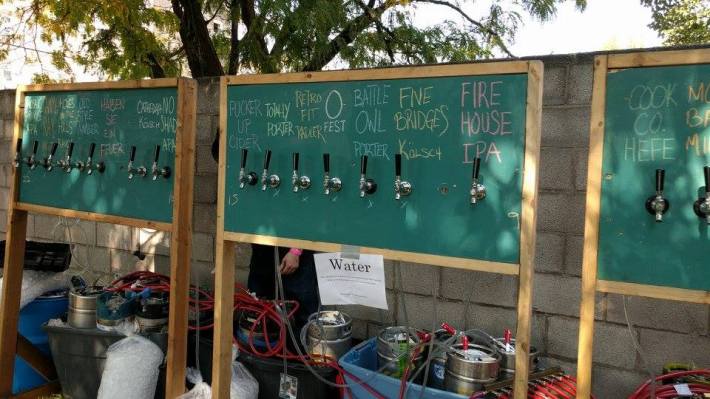 Chicago Curling Club is still waiting for its $1,625 from an April 21 Muppets-themed tournament that included a variety show, organizer Matthew Sherry said. 
The group contracted with Brown Paper Tickets after their own website malfunctioned, Sherry said. As with the other groups, Brown Paper Tickets has been silent about when it'll pay the club, he said.
"It's been full silence on their end. We've contacted them multiple times, and just have not heard back," Sherry said. 
He researched the company and learned about its checkered history in other cities as well as the unfulfilled promises to make good on the payments, he said.
Sherry said he is amazed the company is still trying to entice groups to use its virtual box office services while ignoring pleas to pay up.
"It's just incredibly frustrating, and I don't understand how a company can take our money," Sherry said. "We've been told all our lives it's not what you say, it's what you do that matters. And their actions have proven them not to be trustworthy. They can keep making promises, but they won't mean anything if you're not following through." 
Watch our "On The Block" TV show on The U, CW26 and MeTV.
Listen to "It's All Good: A Block Club Chicago Podcast":