IRVING PARK — A popular online ticket vendor owes a North Side park group more than $20,000 in proceeds from a beer fest and has been ghosting fest organizers for weeks about when it'll pay up, leaders said. 
Brown Paper Tickets is a Seattle-based company offering online ticket management services to event organizers, essentially serving as a virtual box office for groups like the volunteer-led Horner Park Advisory Council. 
The Horner Park group used the company to sell tickets to its July 21 Brew Fest, council vice president John Friedmann said. 
The event sold out, generating $23,665 for the group, he said.
"You're supposed to get paid within 10 business days," Friedmann said. "It's been over a month, and they're not answering the phone. And all we get is automatic responses from email. They just don't respond." 
Reached by email, a spokesperson for Brown Paper Tickets said Horner Park's payment should arrive by the end of next week.
The annual Horner Brew Fest is one of the most important fundraisers for the group that helps pay for its programs and ongoing stewardship of the park, Friedmann said. 
For example, proceeds from the beer festival are used to protect Horner Park trees from the invasive emerald ash borer beetles by inoculating them against the pest. The park district no longer offers this service and Horner Park is the home of the park district's largest grove of healthy ash trees, Friedmann said.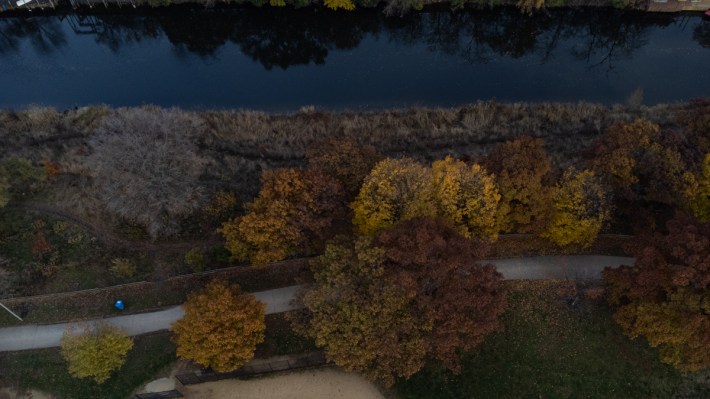 The park council has been using Brown Paper Tickets for its ticketed events since 2017 without issues, Friedmann said.
Brown Paper Tickets was founded in 2000, offering lower service fees compared to vendors like Ticketmaster.
But since 2020, the company has shown a pattern of not paying clients the money they are owed from events, according to various reports. 
Event organizers in Madison, Wisconsin, said Brown Paper Tickets has a backlog of thousands of dollars in payments it owes them since at least 2020, Tone reported in July.
Washington State Attorney General Bob Ferguson sued Brown Paper Tickets in 2020 after receiving 1,200 complaints from consumers about the company's conduct and missed payments, according to a press release at the time.
The company takes 5 percent of the revenue from ticket sales and 99 cents from buyers for its services, Ferguson said.
"Its low-cost services cater to small organizations such as community theaters and nonprofits," Ferguson said.
Brown Paper Tickets was forced to cancel numerous events because of the pandemic, tanking its revenue. The company then failed to fully repay about $7.6 million owed to ticket holders and event organizers, the Seattle Times reported in 2021.
Brown Paper Tickets settled with Ferguson's office and was ordered to pay back all the money it owed by Oct. 8, 2021. The company missed that deadline, but officials continued to promise they would reimburse everyone, according to the Seattle Times. 
In 2022, Events.com announced it was buying Brown Paper Tickets and promised to provide a "solid reset" by using the parent company's resources to pay back ticket holders and event organizers.
Brown Paper Ticket's new parent company has already paid event organizers over $39 million dollars owed since January 2020 and processed thousands of refunds to customers, according to a 2022 release.
"Events.com is in process of acquiring Brown Paper Tickets. Brown Paper Tickets event organizers are being paid on a daily basis, and we continue to make progress on getting everyone paid," a Brown Paper Tickets representative said in a statement to Block Club. "After checking in, we can assure that [the Horner Park Advisory Council's] payment is in queue to be completed in full by the end of next week."
But after getting weeks of automated email responses from the company, Friedmann said he's "cautiously optimistic" about Brown Paper Tickets' promise to finally pay the council.
"It's great news, but let me withhold my congratulations until the check hits the bank," Friedmann said. "They've made promises before that haven't been met." 
As of Thursday, Brown Paper Tickets' website was selling tickets for The Northman's Sept. 1 Fall Cider Cruise, the Music Box Theatre's Sept. 3 screening of "Burst City" and Bridgeport VFW Post 5079's Sept. 23 Oktoberfest.
Other Chicago groups should be cautious about using Brown Paper Tickets' services, Friedmann said. 
"They seem to be a company in decline that's shuffling current dollars around to pay off its previous bills and overhead," he said.
Watch our "On The Block" TV show on The U, CW26 and MeTV.
Listen to "It's All Good: A Block Club Chicago Podcast":