NEAR WEST SIDE — As Chicago struggles with a housing crisis, a federal judge on Wednesday called for talks that could delay plans to let a professional soccer team build a practice facility on public housing land.
U.S. District Court Judge Thomas M. Durkin didn't issue a formal order or ruling. But he urged federal officials to review whether the Chicago Housing Authority's land deal violates civil rights laws. And he said he would wait until they held discussions with opponents of the deal before deciding whether it can be blocked or go forward.
Durkin noted that civil rights reviews are undertaken regularly by the U.S. Department of Housing and Urban Development. 
"It seems that's not necessarily moving a mountain," he said. "That's what the agency does. That's their job."
The judge's comments were a victory — at least a temporary one — for a coalition of public housing advocates who argued the deal should be stopped because HUD had failed to do that job. 
The advocates want the CHA to fulfill 20-year-old written plans to build hundreds of new homes on and around the Near West Side site. It was once part of the ABLA public housing development where 3,600 families lived.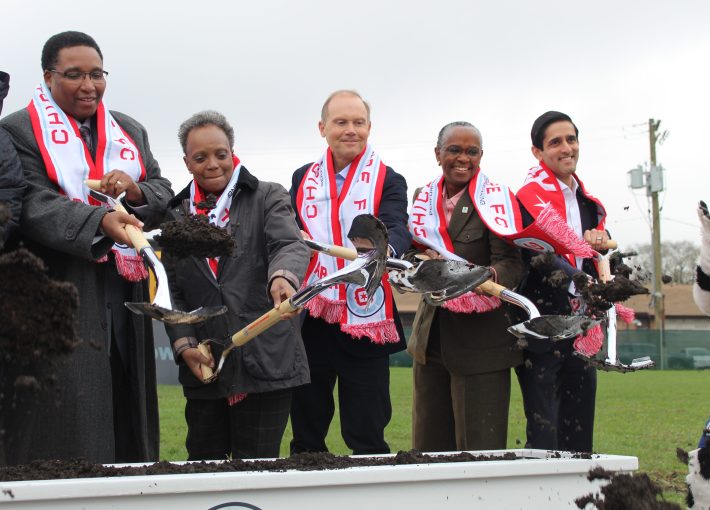 Instead, former Mayor Lori Lightfoot engineered a no-bid deal last year that would let the Chicago Fire lease 23 acres for at least 40 years. The team, owned by billionaire Joe Mansueto, plans to build a state-of-the-art training center on the property.
More than 50,000 people are on the CHA's waiting lists for apartments or rental assistance.
Though the CHA is a separate government entity, the mayor gets to pick its chief executive and board, putting it under the control of City Hall. Lightfoot and the CHA worked to get HUD's approval and close the Fire deal before she left office in May. 
In June, a group of housing advocates sued the CHA and HUD in federal court, alleging the deal violates civil rights and fair housing laws. The suit claims that HUD did not conduct a formal review to examine whether the deal meets requirements to expand housing opportunities for Black, low-income and disabled people.
While campaigning, Mayor Brandon Johnson promised to stop CHA land selloffs like the Fire agreement. Since taking office in May, though, he has not followed through.  
And by not intervening, the mayor is letting the CHA spend public funds to fight the lawsuit and keep the Fire deal in place.
A spokesperson for Johnson did not answer questions about whether he has instructed the CHA's leadership to stop contesting the suit.
"The Mayor's Office continues to review the nuances of deals brokered under previous leadership to verify alignment with our current administration's priorities," the mayor's press office said in a written statement. "While it is a standard policy to not comment on pending litigation of City Hall and its sister agencies, Mayor Johnson and CHA leadership will ensure all Chicagoans have access to safe and affordable housing across Chicago's 77 communities."
So far, however, Johnson has been vague about his plans for both emergency and longer-term affordable housing.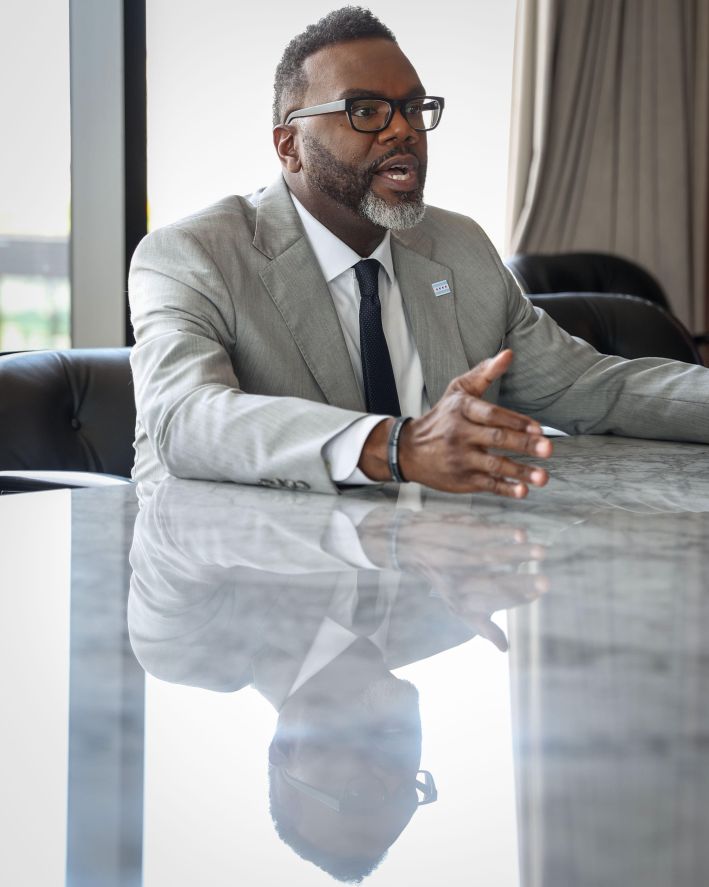 Much of the court hearing Wednesday concerned a specific legal issue: whether the housing advocates can show they've been directly harmed by the Fire deal, a requirement to establish they have "standing" to proceed with the lawsuit.
The advocates said that their members include people who were impacted because they need housing. But lawyers for HUD and the CHA said the advocates didn't show the deal hurt them.
"There has to be something other than, 'This happened and I don't like it,'" said Nigel Cooney, an assistant U.S. attorney defending HUD.
Durkin asked if the CHA had plans to build housing on the 23-acre site when it was offered to the Fire. 
"Absolutely, unequivocally no," said Samuel Mendenhall, an attorney for Winston & Strawn, the private law firm representing the CHA.
But for 20 years the CHA had written plans to build hundreds of homes on that site. Emilie O'Toole, one of the attorneys for the advocates, told the judge that the CHA never produced that housing, leaving the land vacant.
The CHA is now promising to build those homes on nearby property, but it has not specified where and when, or how they would be funded.
Given the CHA's failures to deliver on earlier plans, "history indicates that promise may be empty," O'Toole argued to the judge.
She also said the fight over the ABLA site is about more than that particular property. It's also about other land deals the CHA may enter into.
"To let that go forward without a full and fair civil rights review is precedent that plaintiffs would not like to set," O'Toole said.
Attorneys for HUD conceded that the department did not conduct a formal civil rights review of the Fire agreement. They said they were not required to by law, though they consulted with HUD fair housing officials anyway.
That's when Durkin advised the HUD attorneys that officials should consider conducting the review.
"I think you ought to discuss that with plaintiffs," the judge said.
Though the judge did not set a deadline, he said he would wait to hear about their talks before issuing a ruling on whether the lawsuit can proceed — and, by implication, whether the Fire can begin building its facility.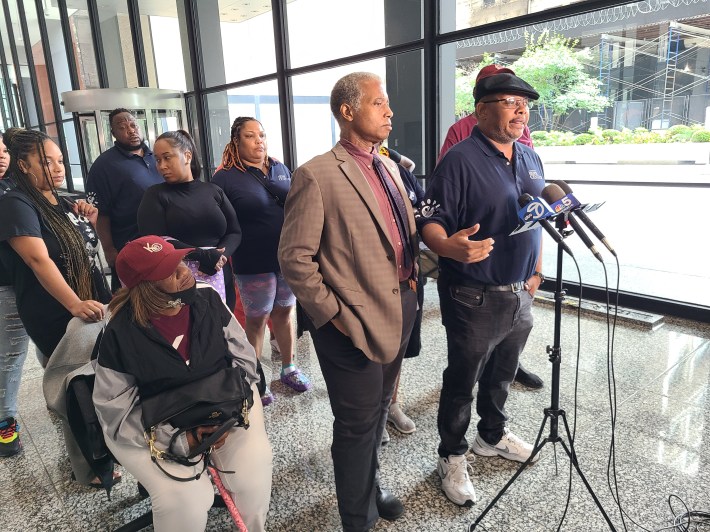 After the hearing, Earlean Braggs said she attended because she's worried officials are trying to get rid of public housing at a time when it's desperately needed. Braggs is an activist with the Lugenia Burns Hope Center, one of the groups that filed the lawsuit, and lives in the CHA's Dearborn Homes development.
She said the CHA has yet to produce housing it promised two decades ago.
"I believe when they made the promise they never intended to follow through on it," she said.
Watch our "On The Block" TV show on The U, CW26 and MeTV.
Listen to "It's All Good: A Block Club Chicago Podcast":