ROSCOE VILLAGE — Amanda Anderson wants Chicago to have a little more romance. She's opening The Last Chapter Book Shop, a romance bookstore, this Saturday in Roscoe Village.
The bookstore, 2013 W. Roscoe Ave., will feature every subgenre within romance including fantasy, mystery, romantic suspense and thrillers. The shop will "definitely be highlighting BIPOC voices, LGBTQ plus romances," Anderson explained, "because I am a firm believer that there is something for everybody in romance."
Anderson wants her store to be a fun place for people to hang out. She plans on hosting many events, including author signings, book clubs and holiday parties.
The new shop owner had always joked that opening a bookstore was her retirement plan.
"I want to be the little old lady that has the bookstore that everybody goes to and that they always hang out in," she said.
Anderson said the onset of the pandemic opened her eyes and made her realize that she was not happy with her day job. She had previously worked in publishing, focusing on independent romance authors, and was frustrated with how people judged the romance genre.
"I think romance books truly shaped me," she said. "They taught me so much self-love; they taught me how to be empathetic and to think of others."
Opening a bookshop focused on romance was her opportunity to give back to the books and authors that gave her so much in return. Right now, romance is having a moment, thanks to social media platforms like TikTok, creating more visibility about the genre. Romance authors like Colleen Hoover, Ali Hazelwood and Emily Henry are finding their way onto the New York Times Bestseller list, just like Nora Roberts and Danielle Steele before them.
Anderson initially opened The Last Chapter in 2021 online (thanks to COVID) with plans to open a brick and mortar store at some point. She'll keep the site going while running the new shop.
"If it takes me 10 years to be successful, it takes me 10 years," Anderson said.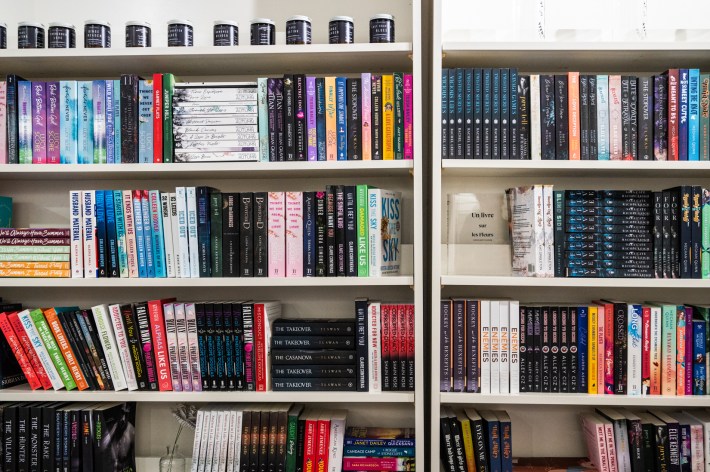 The title of the shop came from Anderson's own reading habits. Throughout her life, whenever family members asked her to do something, Anderson would say, "I'm finishing the last chapter."
Three hours later, they'd ask how she could still be on the last chapter.
"I feel like I should name the store for the lie that I always say when I'm reading a book," she explained.
Finding the location of the shop was a match made in heaven. Anderson said she started looking at possible stores in December 2022 but by the 16th or 17th place, she was feeling discouraged and wanted to take a break.
But when Anderson's real estate agent encouraged her to see this location in Roscoe Village, she decided to take a look. She realized that the address seemed familiar and that she had grown up only a few blocks away. Even then, Anderson said she did not want to get her hopes up, but when she toured the space she visualized what the shop would look like in the location.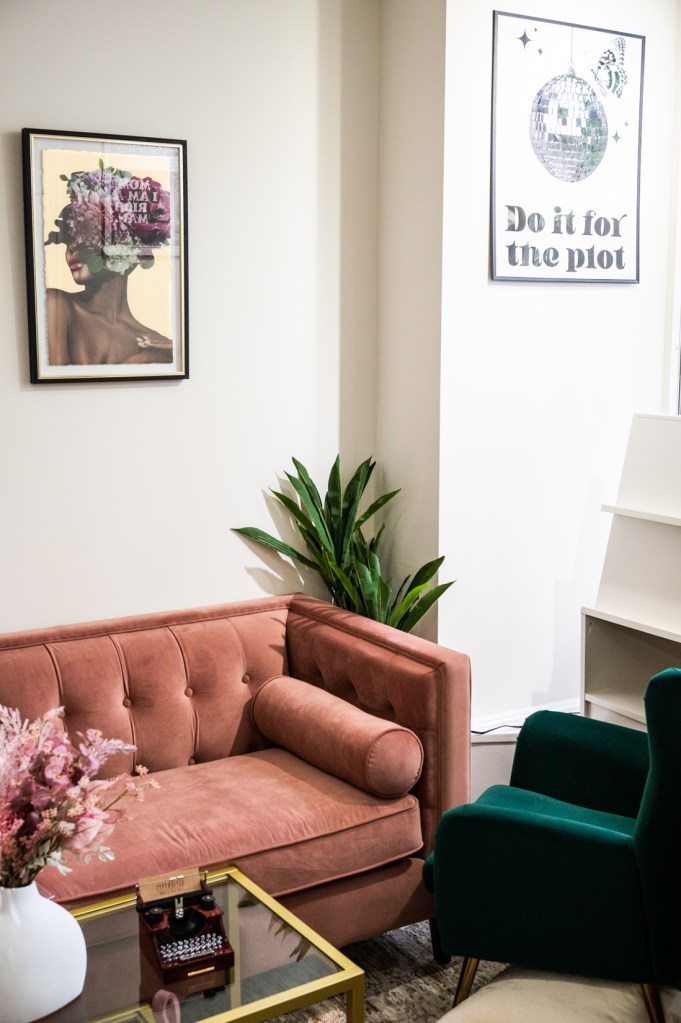 "It was like the universe was trying to tell me it was gonna work out," Anderson said.
Now she's finishing up decorating the store and figuring which books to add to the shelves, despite wanting them all.
For the opening, Anderson will have author signings, giveaways and snacks. The bookstore space used to be a boutique, so she turned the dressing rooms into book-themed photo booths.
Anderson said she's just a reader at heart.
"The Last Chapter is a place for readers. We don't yuck anybody's yum here. We want you to come as you are; we have something for everybody. It doesn't take much convincing for me to read your favorite book."
The Last Chapter will officially open at 11 a.m. on Saturday. The event will feature several romance authors signing from 1 to 5 p.m., as well as some light snacks and beverages throughout the day. For more information, visit the shop's website.
Watch our "On The Block" TV show on The U, CW26 and MeTV.
Listen to "It's All Good: A Block Club Chicago Podcast":