PORTAGE PARK — Housing organizers are looking for more landlords to participate in an initiative that aims to rent vacant apartments at affordable rates to people struggling with housing insecurity.
Chicago Rents, an initiative by the group All Chicago that aims to end homelessness, connects landlords with renters through federal and state housing subsidy programs, provides building owners with financial incentives to rent vacant units to low-income renters, advertises properties for free and provides individualized case support for residents in the program.
The initiative, which began in 2020 predominantly on the South, Southwest and Southeast sides, is expanding to the Northwest, North and West sides. Organizers recently visited the Portage Park farmers market to find landlords and educate the community about the rental program. The group plans to attend more community events and partner with neighborhood groups, alderpeople and local officials to get the word out, organizers said.
Chicago Rents sees close to 200 participants a month and has helped over 2,000 people find housing in the city since 2020, organizers said.
"We have over 500 property partners that we work with, but we're always looking to expand opportunities for people throughout the city, especially because there are so many people that we work with that want to move to those areas of the city for better opportunities," said Tyler Owens, senior landlord engagement coordinator with Chicago Rents.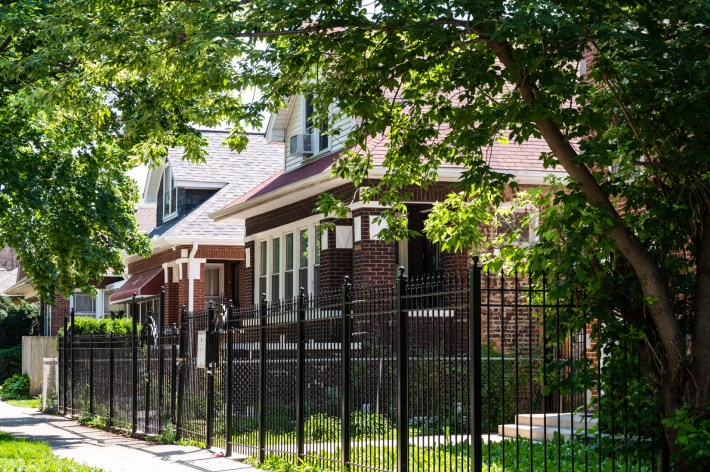 Monica Dillon, who runs The Northwest Side Homeless Outreach volunteer group, has helped over 100 people find stable housing in the community since she launched the program nearly four years ago.
While affordable apartments are disappearing on the Northwest and North sides, there are still low-cost, vacant units that could benefit from the Chicago Rents initiative, especially near O'Hare, Norwood Park and parts of Jefferson Park, Dillon said.
"In O'Hare, there are three flats, 6- and 9-unit buildings and those apartments are pretty affordable … not deeply affordable, but still affordable," Dillon said. "I'm deeply amazed at how many units there are."
How Does It Work?
Chicago Rents offers incentives to property owners such as timely payments on behalf of the resident, a mitigation fund in case damages are made to apartments and tenants with voucher holders who have long-term subsidies, guaranteeing a longtime residency.
The initiative works with three housing programs — the Expedited Housing Initiative, Chicago's Continuum of Care Housing Identification and the Chicago Housing Authority — which are funded from the city, state and national government. Tenants receive case management support, routine check-ins and access to a large support system to keep them housed and employed, Owens said.
The incentives and resident resources vary depending on which program fit best for the property owner. Financial incentives are also in place for landlords who refer others to the program, organizers said.
Participants are funneled through the city's housing waitlist, which places people experiencing homelessness in shelters and other short-term housing programs before pairing them with long-term options. But with shelters full or people not wanting to move far, having more units available can reduce barriers to housing, said Emily Cruz, a Chicago Rents associate.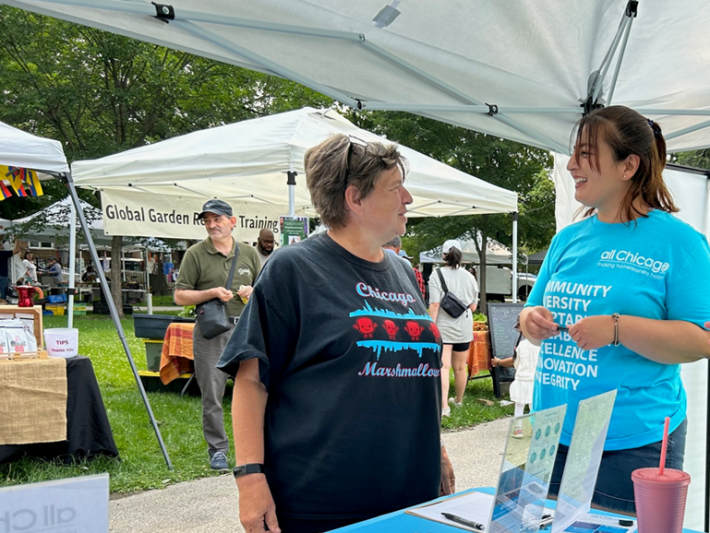 The expansion is also an effort to connect directly with people living in encampments, under viaducts and in parks. Many want to stay in the community and not move to an area away from their support system or comfort zone, organizers said.
"We don't want to send them to South Shore or [another neighborhood] because that's the only place where we have available units," Cruz said. "That's why it's really important that we have units everywhere, because we're not just servicing participants on one side of the city."
Interested property owners on the Northwest, North and West sides can fill out an online survey and a Chicago Rents program manager will be in touch.
Landlords interested in learning more are encouraged to reach out, which is the first step to breaking housing barriers, homelessness stigmas and finding ways to collectively solve the housing crisis, said Erik Czaja, the program's project manager who lives in Dunning.
"We're part of the North and Northwest, and we think that it's important that we're bringing the community to us too, because these are people that deserve to live the same lives as all of us and deserve to be a part of this community," Czaja said. "It is difficult because there are these stigmas, and we're just trying to knock those things down."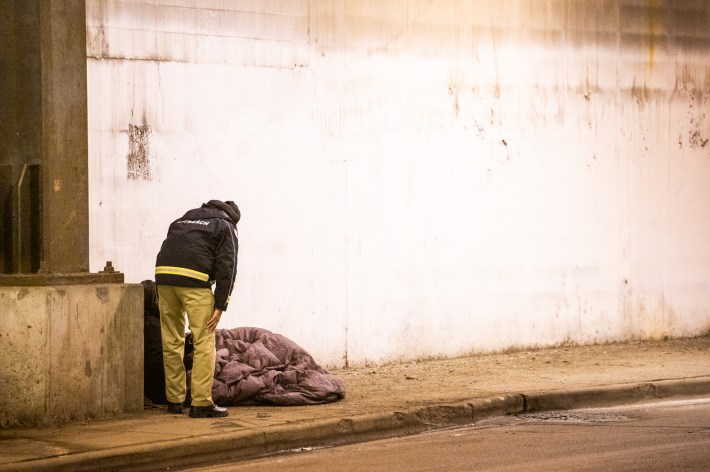 'We Want To Make Progress All Over'
Gov. JB Pritzker recently signed a bill led by Northwest Side Rep. Lindsey LaPointe that aims to gather the resources of 17 statewide agencies to tackle homelessness. The bill, coupled with pending federal and state funding for homeless outreach, will further support initiatives like Chicago Rents, LaPointe said.
Enlisting willing landlords to reduce homelessness is one key to the problem, LaPointe said.
"If we don't build that part into it, it's not going to be a strong system," LaPointe said. "The key piece is finding landlords in our area because we have folks who have long grown up here, so people can stay in the communities."
Dillon, of The Northwest Side Homeless Outreach, is optimistic about Chicago Rents making a dent on the Northwest Side, and said it could help identify stable housing for people who have waited two or three years for an apartment.
"It's a good thing to start, and I think once landlords see they are getting support and that there are incentives … a lot of these folks are disabled but they are good tenants," she said.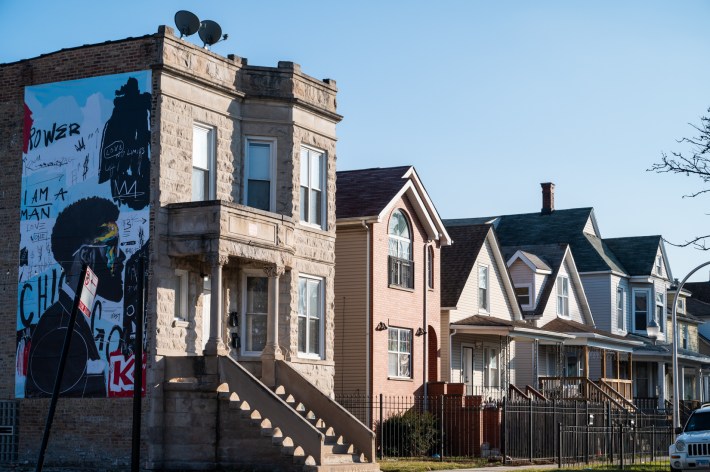 About 65,611 Chicagoans experienced homelessness in 2020, according to a 2022 report from the Chicago Coalition for the Homeless. Advocates have said the number is likely much higher, since it doesn't account for people more hidden from public view or temporarily doubling up with others.
Chicago Rents leaders hope by having more units available in the program, more people can find stable housing that fits their needs.
"We want to make progress all over the city and in every neighborhood," Owens said. "The participants are there, the population is there, and we just need the units to be able to help house everyone in trying to end homelessness in the city."
Watch our "On The Block" TV show on The U, CW26 and MeTV.
Listen to "It's All Good: A Block Club Chicago Podcast":