HYDE PARK — A plant-based restaurant in Fulton Market is coming to the South Side next month as it expands from its farmers market roots into a lifestyle brand, its co-founder said.
Sundrip — a vegan eatery with bowls, salads, juices and more — plans to open in early September at the former Southspace art gallery, 1109 E. 55th St. in Hyde Park.
The menu will include entrees like açaí and powerhouse bowls starting at $12. The restaurant will also offer smoothies starting at $9.75, while ginger turmeric shots are $4.99 and muffins are $3.75.
Juices like a black lemonade with activated charcoal and a "CBD cooler" are $7.99 or two for $14.
"There's a big desire" for raw foods and wellness services in Hyde Park and on the South Side, co-founder Jeremy Jones said.
"One of my biggest convictions was wanting to get into Hyde Park," Jones said. The company wanted "to get a foothold and make our second location somewhere most normal businesses in our space [of] health and wellness would never look — and it's a missed opportunity for a lot of business."
A grand opening celebration for the Hyde Park Sundrip is planned for Labor Day weekend while the restaurant is set to open Sept. 5. Its regular hours will be 10 a.m.-6:30 p.m. daily.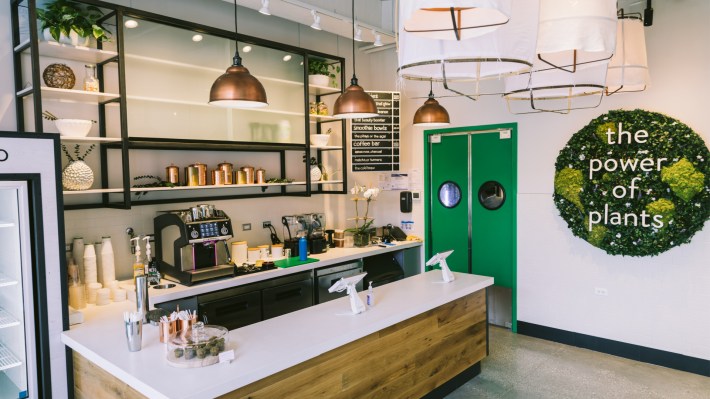 Jones founded the brand under the name Uncooked. It was started with his mother, Carole Jones — the restaurant's CEO and co-founder of vegan eatery Chicago Raw — and his wife and chief operating officer Kaitlyn Jones.
Uncooked started selling "living" — or uncooked and unprocessed — foods at farmers markets in Elgin and Naperville in 2019, Jeremy Jones said. Its flagship store opened at 210 N. Carpenter St. in Fulton Market in 2020, amid the early months of the COVID-19 pandemic.
The company rebranded to Sundrip earlier this year after asking customers what might keep "mainstream" eaters away from the business, Jones said.
"A lot of them came back and said that, to more traditional [eaters], 'Uncooked' felt too radical," he said. "We decided to take that feedback, listen to folks and change the name to be more representative of what we wanted the brand to be: Joyous, inclusive and not judgmental."
Sundrip will partner with TheHealing, a local nonprofit centered on yoga and fellowship for Black men, to offer community wellness events in Hyde Park, Jones said.
"One of the reasons we changed the name, in addition to making the space feel more inclusive, is we want to be seen more as a … lifestyle brand instead of just food," said Jones, a former professional powerlifter and gym operator.
Jones also invited neighbors to pitch ideas for community programs and events by emailing him at jeremy@sundrip.life.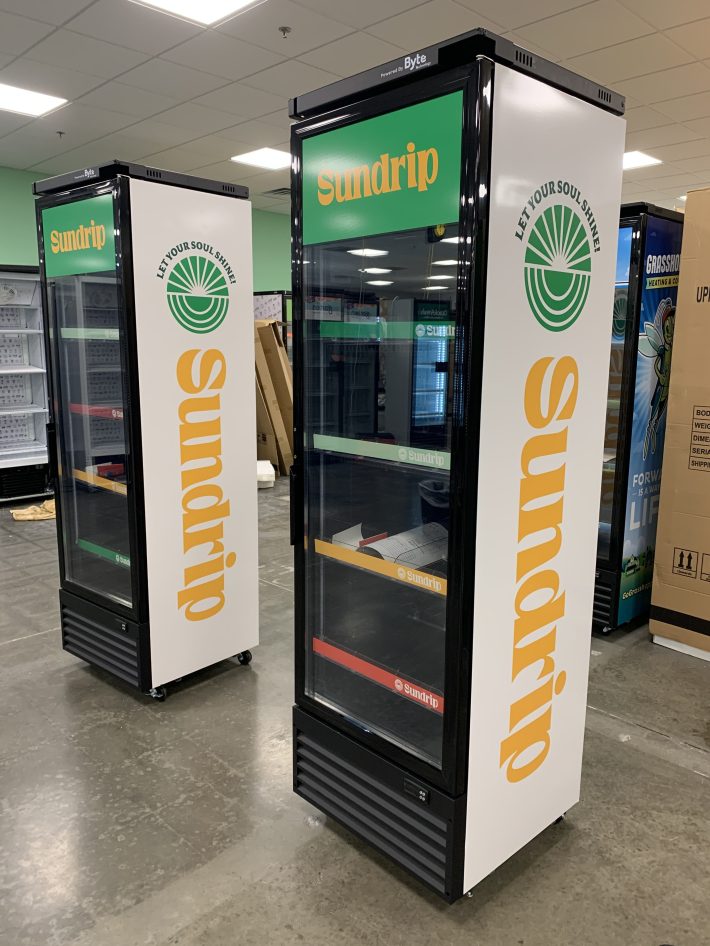 "We want the community to tell us, 'This is what we want,' to activate the space and make sure we're not just transactional — buying a smoothie and leaving out," he said. "We want to be a part of a bigger conversation."
Sundrip is "in the early processes" of finding a third location and exploring potential licensing and franchising opportunities, Jones said.
The company will also roll out three "smart fridges," or vending machines stocked with juices and bowls of overnight oats, by the end of the month.
Two will be located Downtown, at 111 N. Canal St. and in a Madison Street law firm, and the other will be at Studio Three, 2401 N. Halsted St. in Lincoln Park.
"We'd like to have more of a presence on the South Side," Jones said. "The smart fridges are ready to go, bringing health and wellness to different parts where we don't necessarily have to have a physical location."
Watch our "On The Block" TV show on The U, CW26 and MeTV.
Listen to "It's All Good: A Block Club Chicago Podcast":