HUMBOLDT PARK — In the lead-up to the 45th annual Puerto Rican Parade and festival, organizers are crowning this year's cacique and cacica — the king and queen of the big summer event.
Miami-based drag queen and HIV prevention leader Lorna Vando is this year's cacica. Joshuan Aponte, a local fashion designer who has dressed a range of celebrities, from model Adriana Lima to RuPaul's Drag Race star Monét X Change, will be named cacique, organizer Ricardo Jiménez said.
The two will be anointed parade royalty at a coronation and party 6 p.m.-midnight Thursday at the Segundo Ruiz Belvis Cultural Center at 4048 W. Armitage Ave.
The event is a celebration of the king and queen and the broader Latino LGBTQ+ community. There will be dinner, dancing and performances from drag queens and bomba and plena artists. Tickets cost $30 and can be bought online.
Every year, organizers choose Puerto Rican drag queens, transgender people and other leaders in the LGBTQ+ community to represent the neighborhood parade and festival, with a goal of shedding the stigma surrounding LGBTQ+ people in Latino culture, Jiménez said.
Jiménez, who organizes the event as the associate director of public health initiatives for the Puerto Rican Cultural Center, said the tradition started about 12 years ago and has grown from a small event at a gay club in Northalsted — formerly Boystown — into a 200-person party at the Segundo Ruiz Belvis Cultural Center in Hermosa.
Once anointed, the cacique and cacica ride on a special float at the Puerto Rican parade. This year's event is Saturday.
"When you look historically at Latin America, one thing that we share, and it's not something to be proud of, is the whole stigma with the LGBTQ+ community, but in particular machismo — the dominance of men in society," Jiménez said. "These are things that are not productive, not good for society, and they also violate human rights."
With the coronation and float, organizers hope to break down those barriers and raise awareness about LGBTQ+ rights in the Latino community, Jiménez said. Humboldt Park is home to the city's largest Puerto Rican population.
"I want kids and other people who come to the United States to know it's different here," Jiménez said.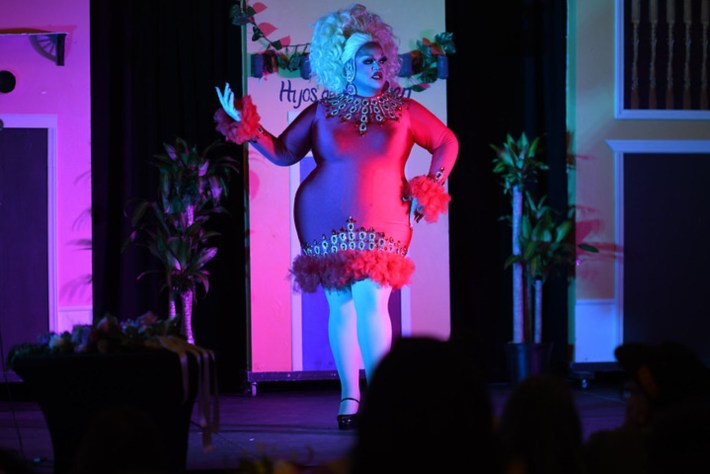 Also this weekend, the Puerto Rican Cultural Center is hosting a trans role model workshop 1-6 p.m. Friday at UrbanTheater Company, 2620 W. Division St., where panelists will discuss inclusion, visibility and other LGBTQ+ issues.
The workshop continues the work the Puerto Rican Cultural Center has been doing for years to provide support and resources to LGBTQ+ youth and adults, Jiménez said.
The organization runs a transitional living program for homeless LGBTQ+ youth called El Rescate and a program for people at risk or battling HIV dubbed Vida/SIDA.
As lawmakers across the country continue to strip away LGBTQ+ rights, "we have to open those doors," Jiménez said.
"They are gay, they are trans, but they are human beings and they should be treated in the most human way possible," Jiménez said.
Watch our "On The Block" TV show on The U, CW26 and MeTV.
Listen to "It's All Good: A Block Club Chicago Podcast":