GARFIELD PARK — Kee Merriweather, the child of a former Black Panther, sought to imagine a future for Black and Brown people without neglect or discrimination.
This vision is on display at An Otherworldly Existence: Afrofuturism & the Environment, Merriweather's exhibit at the Garfield Park Conservatory, 300 N. Central Park Ave.
Merriweather's work explores the environmental racism Black people experience throughout the world, according to the conservatory's website. Their work imagines a world without this injustice, where people — and the planet — are thriving.
"I am very grateful to have the opportunity to exhibit my work at Garfield Park Conservatory," Merriweather said. "It is an amazing honor to have my work shown in a green space that brings me a lot of joy."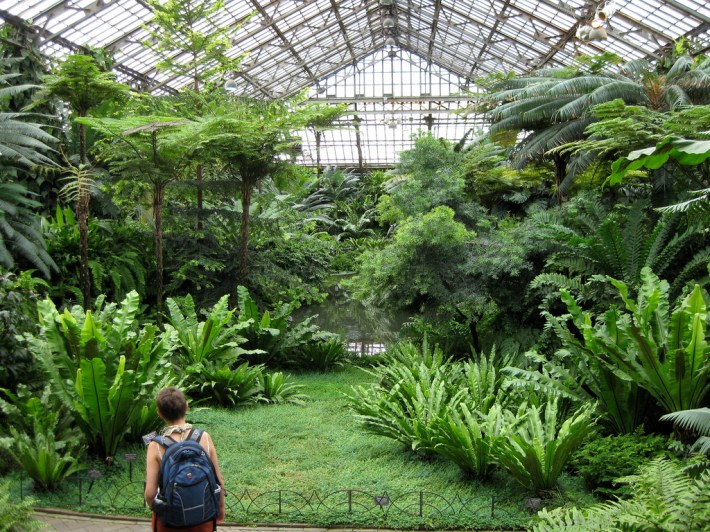 Merriweather said Afrofuturist concepts often explore environmentalism as it relates to the survival of marginalized people. Environmental racism has been affecting Black and Latino Chicagoans for years, ranging from industrial pollution to housing development, they said.
Onyx Engobor, exhibitions coordinator for the Garfield Park Conservatory Alliance, helped Merriweather pick the pieces and finalize the exhibit. Engobor said it was important to create space for marginalized people in the outdoors as they disproportionately suffer the worst effects of climate change.
"Environmentalism as a whole, as a system and as an institution, has historically excluded Black and Brown people and Indigenous people," Engobor previously said.
Merriweather believes that with the rise of AI technology, Afrofuturism will only become more popular over time.
 "I am enjoying viewing various themes within Afrofuturism. Especially as it relates to digital art and literature."
The show is open until June 30.
Listen to "It's All Good: A Block Club Chicago Podcast":