DOWNTOWN — Bally's plans for its $1.7 billion River West casino have gotten a makeover, according to renderings released Thursday.
Bally's plans received approval Wednesday from the city's Office of the Zoning Administrator, clearing the final design hurdle for the site.
Renderings of the casino's updated design show a new facade, boxier design and fewer windows throughout the facility, creating a more "neighborhood-oriented entertainment complex that reflects the primary design goals of the City's request for proposals," a Department of Planning and Development spokesperson said in an email.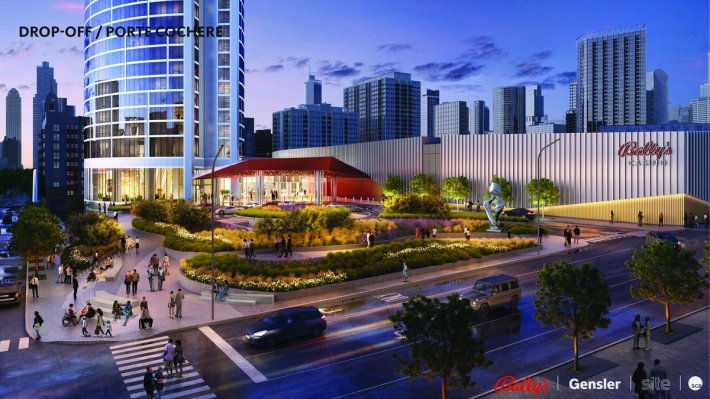 "The overall appearance is more contextual with the character of adjacent blocks, the Riverwalk and park are more accessible and accommodating to pedestrians, and car traffic will be more efficiently managed through multiple roadway and parking improvements," the spokesperson said.
The updated design is a result of months of meetings with casino officials, stakeholders and others, a planning department spokesperson said.
The layout of the site remains the same, with the 505,000-square-foot hotel tower on the north end of the site and restaurants, retail, gaming and a 3,000-seat theater on the south end.
The site also includes 10 acres of public open space and a 1-acre riverside park.
The casino is set to be built on the Tribune Publishing site along the Chicago River between Grand and Chicago avenues.
The first phase of the development includes the Bally's-operated casino, a 500-room hotel, 11 restaurants, the theater, Riverwalk extension and a museum.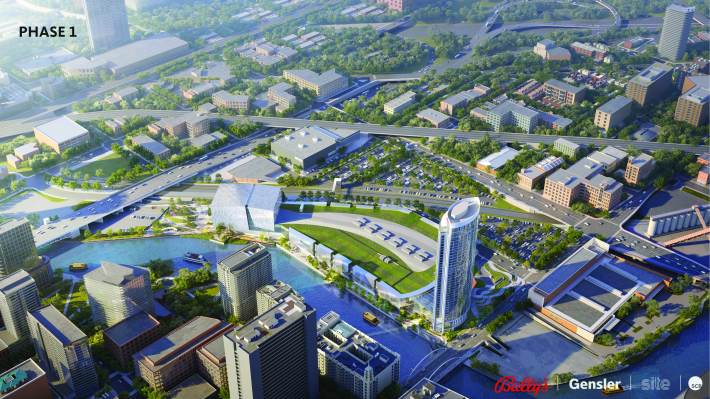 Later phases in the development could include up to 4,800 residential units, 250 additional hotel rooms and thousands of square feet of retail space.
With the official design approved, the next hurdle for Bally's will be obtaining all necessary permits from the city's Department of Buildings.
Printing operations at the Tribune Publishing site are scheduled to end by July 2024 to make way for the casino, according to the Tribune. Bally's bought the 30-acre site last year and recently negotiated with the newspaper company on its exit so construction can begin.
Bally's is still awaiting final approval from the Illinois Gaming Board to allow the company to operate in Chicago.
Listen to "It's All Good: A Block Club Chicago Podcast":