AUSTIN — The Austin community celebrated Wednesday as construction started on the $40.9 million Aspire Center, a business development hub.
Mayor Lori Lightfoot, Ald. Chris Taliaferro (29th) and other officials broke ground on the site at 5500 W. Madison Ave. The center will be at the former Emmet Elementary School, which closed in 2013, and it's expected to be done in 2024.
The center will be an advanced manufacturing training center, business incubator, community hub and spot for events, according to a city news release. It's expected to create 50 permanent jobs and be used to train 2,000 workers in the next five years, according to the city.
The city signed off on $12.25 million in tax-increment financing for the center in mid-April, and the state is providing another $10 million for the project.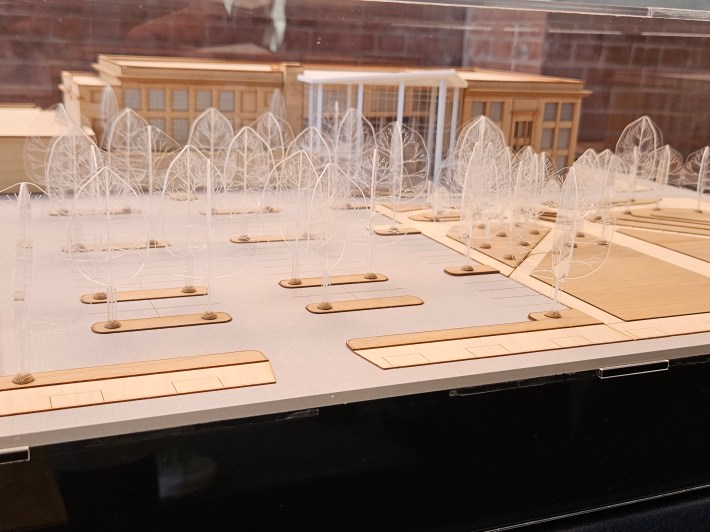 The center is part of the Aspire Initiative, which is focused on investing in buildings and infrastructure in Austin to revitalize its housing stock, schools, businesses and more.
The Aspire Initiative was created by Austin Coming Together and the Westside Health Authority to build upon the Austin Quality-of-Life plan. Planners have said the project could include amenities like a café, a financial service center and a grocery store.
Darnell Shields, executive director of Austin Coming Together, said he was a student at Emmet and its closure was an erasure of the community's history. He is excited to extend the school's legacy in a different way, he said.
"This is a turning point in our victory to set things right," Shields said. "Being broke is one thing; to be broken is even worse. We are more than just resilient; we are united."
After the city closed the school, local groups proposed alternative uses for the building, such as a mental health center. Shields said someone pitched an idea to make a jobs center — and organizers raised $20,000 in small donations organized to get it off the ground.
The project's architect is the Lamar Jackson Collaborative. West Side Health Authority and Austin Coming Together will co-manage the facility when it's done.
Taliaferro thanked Lightfoot for committing so much of her time to investing in the community's future.
"For years, many of us can collectively say there hasn't been much investment in the people or community of Austin," Taliaferro said. "When you invest in the people, you will see this city grow."
The project is the last Invest South/West project of Lightfoot's administration before Mayor-elect Brandon Johnson is sworn in May 15. Lightfoot said Invest South/West has opened her eyes to the inequalities people on the South and West sides face, as they lack necessities such as a grocery stores, banks and pharmacies.
"This project was more than just about writing checks and laying bricks," Lightfoot said. "Government alone can't fix disinvestment, but we need partners in the private sector to do their part as well. If our neighborhoods are starving, we are not an equitable city."
Listen to "It's All Good: A Block Club Chicago Podcast":