ENGLEWOOD — Organizers pushing to reopen the long-closed Racine Green Line stop won resounding support from voters in Tuesday's election.
With 23 of 25 precincts reporting, 93 percent of 16th Ward voters endorsed a referendum about whether the city should reopen the station at 63rd and Racine, which closed in 1994.
Though the referendum is not binding, CTA President Dorval R. Carter Jr previously said in a Sun-Times op-ed the agency and city leaders "are fully committed to pursuing a reopened Racine Green Line station and making it a vital component of the community's revitalization."
Efforts from former Rep. Bobby Rush led to the CTA receiving $2 million in federal funding in January to conduct a "feasibility study" on reopening the station.
A CTA spokesperson said the $2 million is an "important first step" in reopening the Green Line station after nearly 30 years, but the agency must first complete preliminary designs and engineering to determine how the "large-scale" project can move forward. 
It's too early to determine the costs of reopening the station, the spokesperson said. But rebuilding the platform and stairs, preserving historical markers and making the station accessible could cost $100 million, the spokesperson said.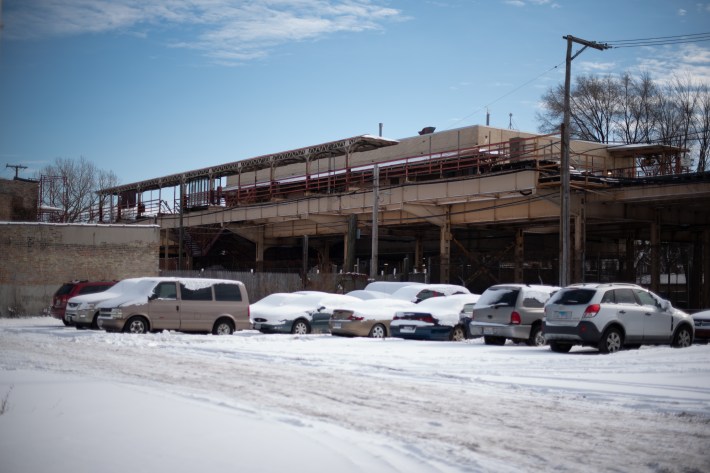 Englewood community organizers led by Teamwork Englewood, Resident Association of Greater Englewood, Inner-City Muslim Network and E.G. Woode collected 1,000 signatures in December to add the referendum question to Tuesday's ballot. An online petition supporting the reopened station has more than 700 signatures. 
Ald. Stephanie Coleman (16th), who won reelection Tuesday evening, has supported the reopening of the station. She's advocating for federal, state and city officials to back the effort, she said in January. 
"We'd like to see the stop opened sooner rather than later, but we understand that it's been nearly 30 years since the stop closed, so it won't happen overnight," Coleman said in January. "But 63rd and Racine is a transit-oriented area, and we must have access to transportation. We deserve to have access to this neighborhood where people work, live and play."
The 63rd and Racine Green Line was only supposed to go on a two-year hiatus when it shut down in January 1994. 
Despite protests from neighbors and local activists, the fate of the station was sealed in 1996 when heated debates between Englewood and Woodlawn neighbors culminated in a letter from former 20th Ward Ald. Arenda Troutman to then-CTA president Robert Belcaster supporting the demolition of the 63rd Street line east of Cottage Grove. Woodlawn leaders cited violence as why they wanted their station permanently dismantled.
The Racine Station became an "endangered" Landmarks Illinois location in 1996, certifying it for the National Register of Historic Places and rescuing it from demolition. It has been closed off from neighbors ever since.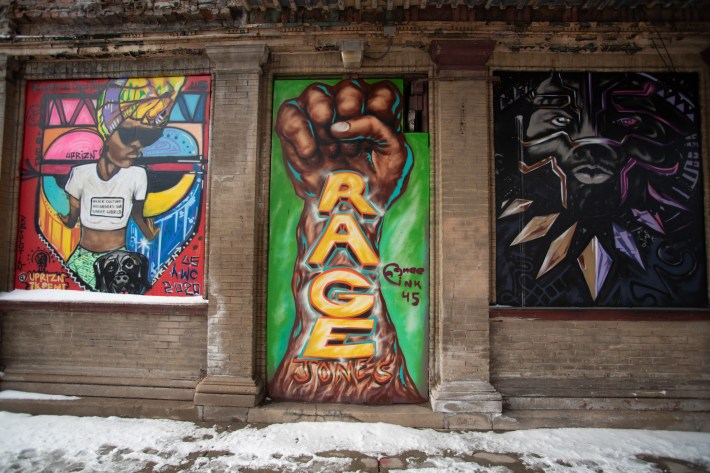 Reopening the station will help revitalize the Englewood community and reintroduce a vital source of transportation along the 63rd Street corridor, local organizers have said. 
"The signatures are proof of the overwhelming support we've received from the 16th Ward to reopen the Green Line station," Cecile DeMello, executive director at Teamwork Englewood, said in December. "Elected officials can see clearly that this is important to the residents, and the residents want to see it get done."
The fight to reopen the 63rd and Racine Green Line station is one of many initiatives piloted by the Go Green On Racine team. 
The Go Green Community Fresh Market, a nearly $5 million grocery store, opened this year at 1207 W. 63rd St., bringing fresh, affordable options to the community. E.G. Woode — a collective of architects, designers, and entrepreneurs — opened a 4,000-square-foot retail space at 1122 W. 63rd St. in August, giving entrepreneurs of color a space to do business. It will soon open a $5.3 million restaurant hub minutes away. 
Next up is the transformation of the closed Woods Elementary into a community resource center. 
"With the transit-oriented developments coming to Englewood, we want to make sure that this initiative doesn't get missed," Asiaha Butler, founder of the Resident Association of Greater Englewood, said in December. "I think our city is capable of finding the dollars necessary to do what's right for the community and what the community wants. They find resources for everything else, we can be creative."
Subscribe to Block Club Chicago, an independent, 501(c)(3), journalist-run newsroom. Every dime we make funds reporting from Chicago's neighborhoods.
Click here to support Block Club with a tax-deductible donation. 
Thanks for subscribing to Block Club Chicago, an independent, 501(c)(3), journalist-run newsroom. Every dime we make funds reporting from Chicago's neighborhoods. Click here to support Block Club with a tax-deductible donation.
Listen to "The Ballot: A Block Club Chicago Podcast":