LOGAN SQUARE — Closed for a decade, the Congress Theater is a shell of the gleaming movie palace and music venue it once was.
Water is seeping into the 1920s venue, badly damaging the original structure and its ornate details. The plaster walls are crumbling, and parts of the ceiling have collapsed, scattering debris.
The theater's worsening condition, combined with sky-high construction prices and other mounting costs, is complicating a local developer's ambitious — and much-anticipated — plans to revive the Logan Square gem.
Baum Revision, a developer with a reputation for restoring historical buildings, was winding its way through the city approval process last year, but the Congress rehab project stalled as costs increased and negotiations around labor and other issues persisted, said David Baum, one of the managing principals.
"It's been a bit of a game of whack-a-mole. Every time we think we've figured it out, pricing goes up," Baum said. "Construction pricing has not been going in the right direction, interest rates continue to go up, getting loans is more difficult and general costs — energy or anything else — has been going up. … Pricing continues to go up while the condition of the building is not getting better."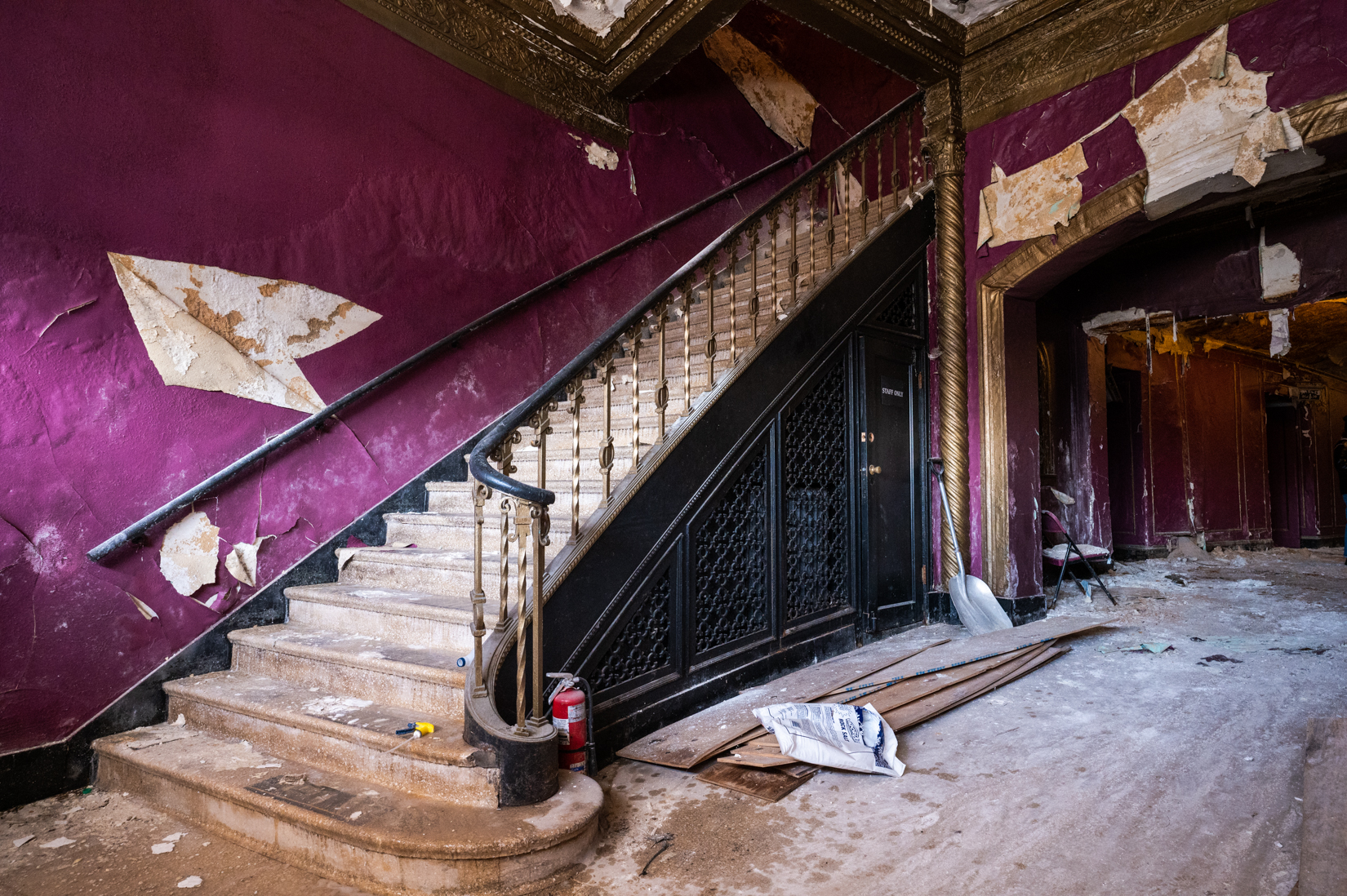 The project itself hasn't changed: Baum still plans to fully restore the 2,900-seat music venue at 2135 N. Milwaukee Ave. and surrounding retail shops and apartments.
But the renovation is now estimated to cost $88 million, up from $70.4 million last year, Baum said. The development company is seeking $27 million in tax-increment finance dollars to cover a gap in funding. That's $7 million more than developers asked for last year and $17 million more than the previous developer secured for a similar project.
Baum's team is working closely with city officials to nail down a redevelopment agreement and secure financing as theater operator AEG Presents and local labor union UNITE HERE Local 1 battle over a "good jobs commitment."
If everything goes according to plan, the redevelopment project could be introduced in City Council next month, setting the stage for subsequent approval, said Baum and other players, including Ald. Daniel La Spata (1st), whose ward includes the Congress.
"Trying to get this thing to work is a Rubik's Cube," Baum said. "We feel like we're there, we hope that the powers that be will want to get this thing passed."
The project is delicate, partly because there's a lot at stake. A restored Congress will transform the abandoned Milwaukee Avenue stretch and give the broader neighborhood an economic and cultural jolt, neighbors and local leaders said.
Even though Baum is inching toward construction, some are worried the project is doomed after a series of setbacks.
"I'd be lying if I said I wasn't concerned like everyone else is," Baum said.
A 'Really Substantial Rehab'
Baum's project includes a rehabbed theater, roughly 5,400 square feet of retail and restaurant space along Milwaukee Avenue and Rockwell Street, 16 apartments and affordable offices and work space on the second and third floors. Fourteen of the apartments will be reserved as affordable housing.
The city's Community Development Commission approved allocating $20 million in tax-increment financing toward the project last year, but the proposal never advanced to City Council.
After some adjustments, it seemed the revised proposal was finally headed for City Council in January with the support of Mayor Lori Lightfoot. But city officials pulled the proposal off the agenda at the last minute, La Spata said.
It also was yanked from the agenda of February's council meeting, La Spata said.
One key issue holding up the project is the labor agreement between AEG, the theater operator, and UNITE HERE Local 1, La Spata said. Hospitality workers with the labor union are pushing AEG and the city to put a "good jobs commitment" in writing.
"UNITE HERE Local 1 opposes the use of TIF or any public subsidy for the Congress Theater redevelopment because there is no commitment from AEG that all hospitality jobs created by the redevelopment will be good jobs," union spokesperson Elliott Mallen said in an email.
AEG didn't respond to requests for comment. Baum said his company is not involved in labor negotiations.
La Spata, who's involved in negotiations, said the two sides are "very, very close" to striking a deal. If the agreement is finalized, the redevelopment proposal — and the $27 million tax-increment financing allocation — will be introduced into City Council, then voted on by the finance committee and all 50 alderpeople.
La Spata and Baum hope the project will finally hit City Council in March.
"We're working on something that's going to have a generational impact in Logan Square, and if that means it takes a few more months to get it right, I think that's worthwhile," La Spata said.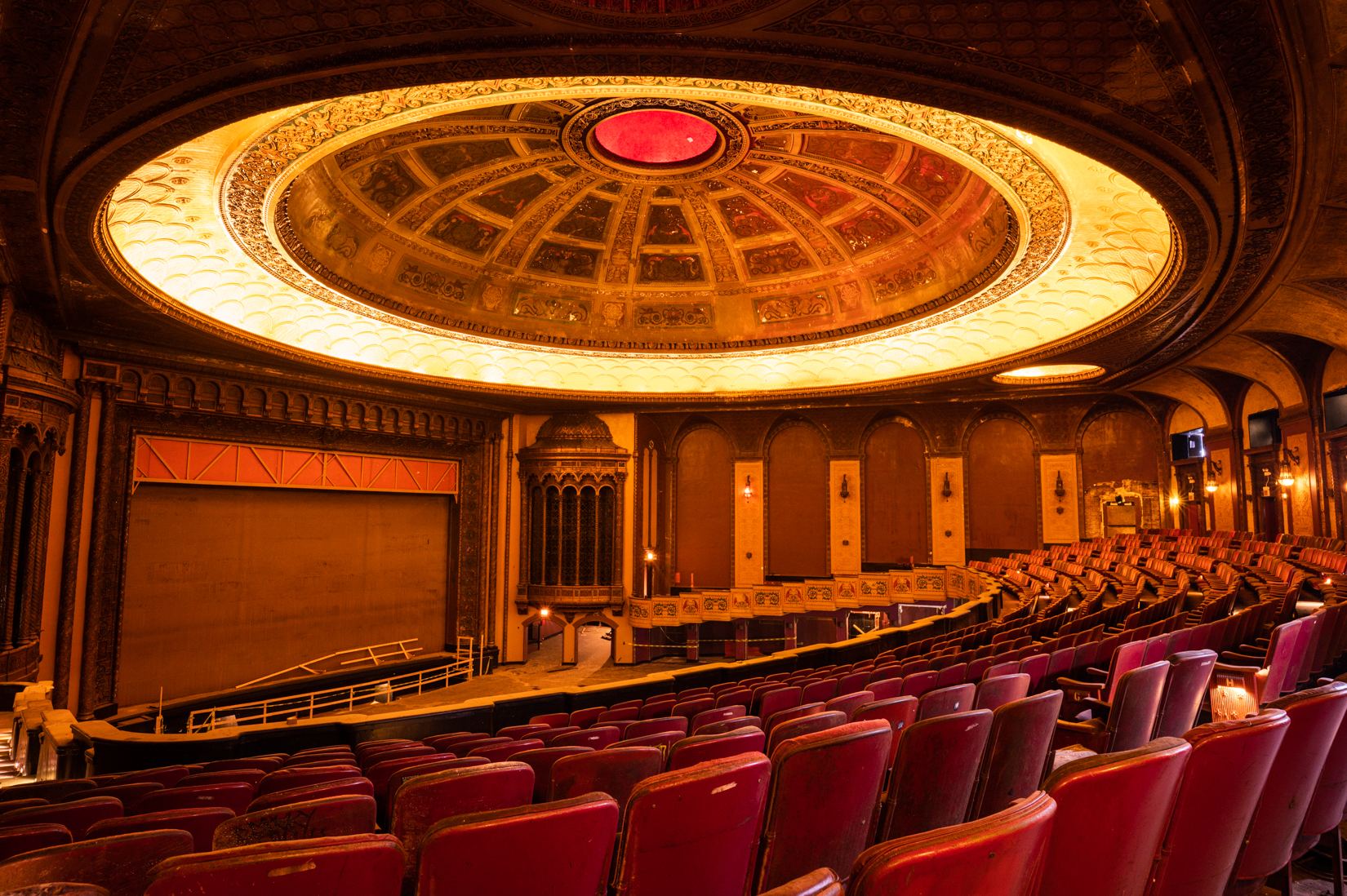 In Chicago, using tax-increment financing to support large projects is often controversial.
Tax-increment financing districts capture all growth in the property tax base in a designated area for a set period of time, usually 20 years or more, and divert it into a special fund for projects designed to spur economic development and eradicate blight.
City Council's approval of $2 billion in tax-increment financing for megadevelopments Lincoln Yards and The 78 sparked protests and lawsuits.
Proponents of Baum's Congress proposal said the $27 million the company wants is justifiable given the project's large scale, the poor condition of the theater and rising development costs during the pandemic.
Aside from the lobby, which is in reasonably good shape, the entire theater is a "gut job," Baum said. It needs a new roof, new electrical and plumbing systems and extensive preservation work, he said.
"We're talking about a project that is practically a city block long, multiple buildings, a 3,000-person theater. It does not surprise me that we're facing a really substantial rehab," La Spata said.
"I 100 percent would not be supporting this [redevelopment] process if I didn't feel like it came with robust and generous benefits for our community and that it was going to also have a truly catalytic effect in terms of activating some of the spaces around the Congress that we want to see get going."
La Spata has represented the 1st Ward since 2019 and is running for reelection against three challengers, including former 1st Ward Ald. Proco Joe Moreno.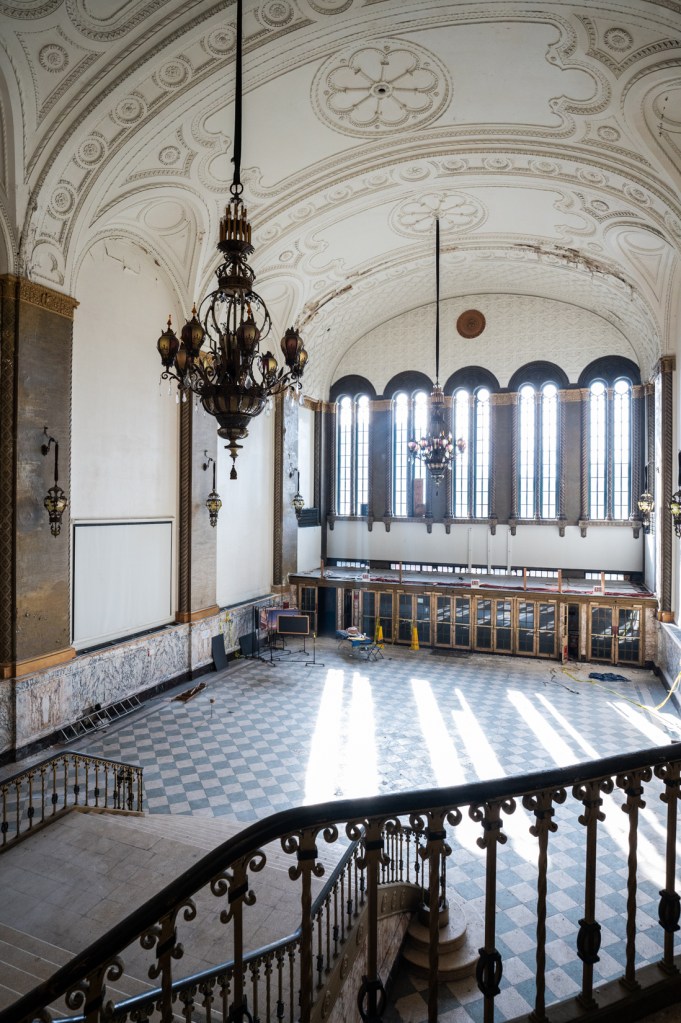 The Congress Theater was built in 1926 by Fridstein & Co. as an ornate movie palace.
One of the last remaining theaters associated with famous "moving picture theater" operators Lubliner & Trinz, the venue hosted vaudeville acts and "first-run photoplays" for years, then screened movies through the '80s.
The Congress later was refashioned into a music venue, drawing famous musicians and performers such as Chuck Berry and Jerry Lee Lewis. It was designated a city landmark in 2002.
The city ordered the theater closed in 2013 following a string of code violations and years of negligence from embattled former owner Eddie Carranza.
The move also came after a series of crimes that occurred in and around the theater during shows, including the rape of a 14-year-old girl. The city banned electronic dance music — the theater's former music genre of choice — for all current and future owners.
Developer Michael Moyer stepped in to reopen the Congress in 2015. After years of community meetings and a multi-layered city approval process, Los Angeles-based lender and promoter AEG sued Moyer in 2020, alleging the developer defaulted on $14 million in loans. The legal trouble left the theater in the control of a court-appointed receiver.
Baum took the reins of the project in 2021. The development firm is known for restoring the Green Exchange and Margies Candies buildings, among other historical buildings.
The Congress has "been a hole in the community for a long time, but it used to be the center of the community for a long time. That's what we enjoy doing — reimagining and bringing back things from the dead," Baum said.
More photos from a recent tour: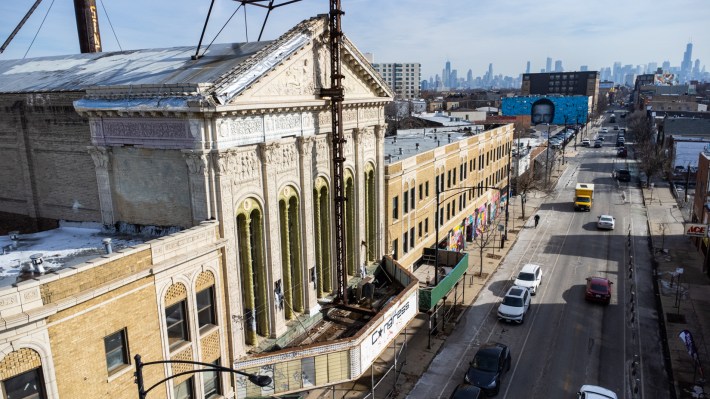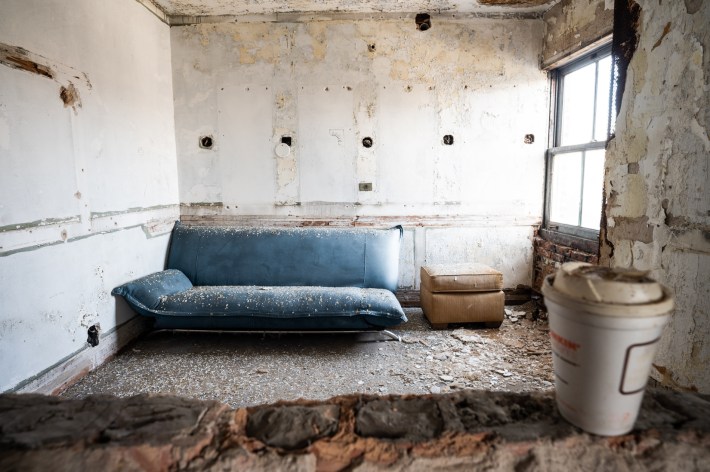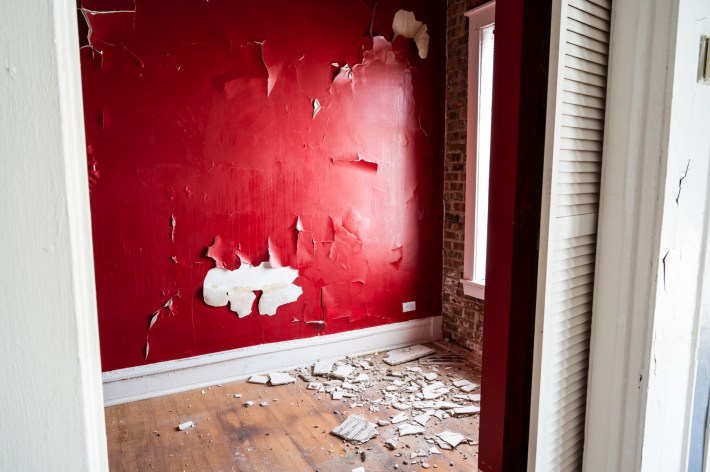 Listen to "It's All Good: A Block Club Chicago Podcast":