BEVERLY — Ald. Matt O'Shea (19th) is facing multiple opponents in his reelection bid — the first time that's happened to the longtime Far Southwest Side alderman.
Political novices Mike Cummings and Tim Noonan are challenging the longtime incumbent for the City Council seat covering Beverly, Mount Greenwood and Morgan Park.
The trio of candidates agree on one thing: They think crime is the No. 1 issue for neighbors. But they have different plans for addressing the issue, as well as for improving economic development and public schools — and whether the 19th Ward east of Western Avenue should remain a liquor-sale-free zone. 
The election is Feb. 28. If no one receives at least 50 percent of the vote, the top two finishers will go to a runoff April 4. Here's more on the candidates.
Mike Cummings 
Cummings, a retired Police Department sergeant, has a particular focus on public safety.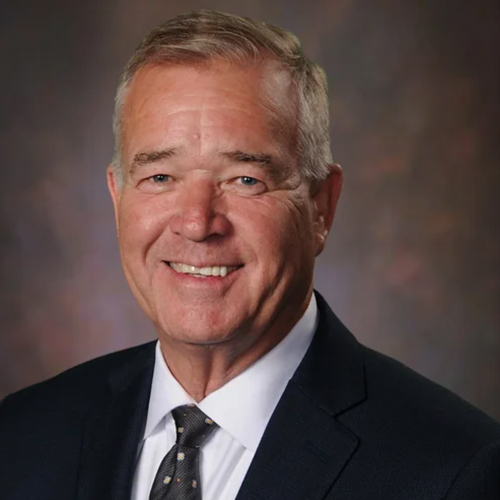 "I bring unmatched public safety credentials to this race and an energy and desire to make our community better," Cummings said when announcing his campaign. "I will fill the leadership void that I believe our community is stuck in." 
Cummings, of Mount Greenwood, is endorsed by the Fraternal Order of Police. He said he will propose enacting 10-hour workdays with three days off per week for police officers. 
"That way, in the event that police would need to be called in for an extra day, they would still have two days off," Cummings told Block Club. 
It's the "physical and mental stress" police officers in Chicago in particular have faced that has led to an influx of early retirements and resignations, Cummings said. Nearby Oak Lawn recently hired 15 police officers, a number of whom live in Chicago, he said.
"It's not like people do not want to become police officers; it's that they do not want to become Chicago police officers," Cummings said.
Cummings also said he would support firing Supt. David Brown.
Some police funding could be reallocated to provide for more clinical therapists or mental health professionals to assist police on domestic calls, Cummings said. 
"Police would still have to respond to the calls, but [it would be] with the assistance of professionals," he said. "It wouldn't eliminate the responsibility police have, but when you have a professional on the scene to evaluate, that could lead to making a better decision." 
Cummings said he would extend the alderman's office hours if elected. Economic development and education are other top priorities, he said.
"We have the highest vacancy rate in some time … and Morgan Park High School has been underachieving," he said. "I'd like to start by working on the inside of the school, seeing what's going on with the students. We may need to reallocate money to help students inside the school to make it a better school and more attractive." 
Cummings would like to use more of the money from the ward's four tax-increment financing districts to focus on developments with first-floor businesses with residences above, he said.
"There's been little to no development in our TIF areas," he said. "The money just sits there and goes back to the city's general fund rather than be used for the area it was derived from." 
Cummings owns various rental properties in the ward, including the building at 11136 S. Western Ave., which he leases out to McNally's Pub and other tenants. 
McNally's is one of many businesses with liquor licenses along the west side of Western Avenue between 103rd and 115th streets. The bar's sign often features pro-police messaging and has been a source of controversy in the neighborhood.
In 2014, a musician at the bar accused Cummings of making a racist remark which led to an internal police investigation. Ultimately, that probe cleared Cummings of wrongdoing, according to the Beverly Review.
For decades, liquor licenses have not been awarded east of Western in the ward, with the Smith Village Senior Living Community and The Vineyard, occupied by Barraco's at 2121 W. 95th St., the lone exceptions in recent years. 
But a new push by an East Beverly neighbor focused on whether neighbors want that changed. Cummings said he'd support it so long as the licenses would be awarded on a case-by-case basis.
"It's something that's long overdue," he said. 
Tim Noonan 
Noonan said he'd take more of a "community approach" if elected alderman, "getting the public involved in public safety and getting the public involved in participatory budgeting."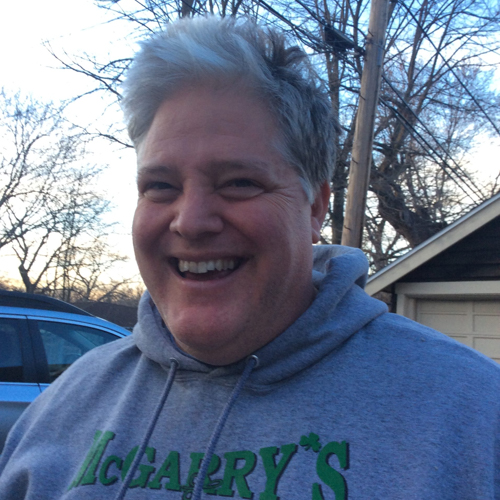 "I don't believe that one person has all the ideas and should speak to the community without their input. We'll need public input to guide the ward to where it needs to be," he said.
Noonan, an independent computer consultant, lives in North Beverly.
Noonan said the city should consider programs such as Treatment Not Trauma to allow mental health professionals to respond to calls involving a mental health crisis.
City leaders launched the Crisis Assistance Response and Engagement pilot in 2021, and it is expanding this year to parts of the Southwest Side while adding an opioid response team.
"This would relieve some of the crushing caseload of our police," Noonan said. 
Organizations like Treatment not Trauma and Bring Chicago Home, an effort to combat homelessness, "have credibility within the communities," Noonan said. 
"From a police officer's standpoint, we need to make this a winnable job. … We should be more proactive and get these officers more embedded in their communities and involved with these organizations," Noonan siad.
Ensuring mental health professionals are present at every police district is another idea Noonan would float to combat suicides within the department. 
"There is a program that is currently in place but is vastly underfunded and needs much more attention," he said. 
Noonan opposed an unsuccessful 2016 plan by O'Shea to merge Kellogg and Sutherland elementary schools, which he said would have been "disastrous" for the neighborhood and its property values. 
If elected, Noonan said he would be "even-handed with all our schools." 
"There are many programs that our schools do not have access to based on their size and cost," Noonan said. "Schools should be able to share resources in such areas as music, sports and clubs. We need to make sure we have vocational training and training in green technologies. We need to make sure that our children have a choice after graduation for good-paying jobs and a bright future."
Noonan also supports lifting the "dry ban" east of Western, suggesting a "stipulation" be added that only restaurants should be allowed to serve alcohol to dining patrons. 
"I would support this effort as it has proven to be very helpful in attracting businesses," he said. "There have been several attempts to open a restaurant, but they could not overcome the liquor ban. My support would be contingent on the support of the neighbors in the community."
On the business front, Noonan said he'd put a particular emphasis on retaining the "family-oriented" businesses that have been open in the ward for years and lure others that have been long-desired by residents.
Noonan's first priority would be on extending a "lifeline" to the existing 19th Ward businesses that need it, but partnering with "our vibrant arts community" and showcasing the ward's diversity also would be key for small business expansion, he said.
Noonan entered the race after several years of local activism. He was the driving force behind the World War I Gold Star Mothers monument restoration in the Dan Ryan Woods and was named the grand marshal of the Beverly Area Planning Association's Memorial Day Parade in 2019 for his efforts in the restoration. 
During the initial days of the coronavirus pandemic, Noonan created the 19th Ward Mutual Aid organization and reached out to food sources to establish a food pantry that was open to all. The pantry fed nearly 20,000 people in over a year, he said.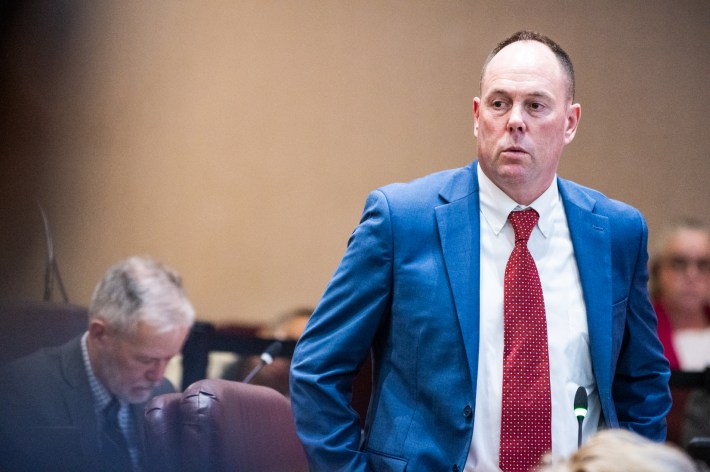 Matt O'Shea 
O'Shea seeks his fourth term on the City Council, stating in his reelection announcement he has "worked tirelessly on public safety issues, improving schools, attracting new businesses and advocating for people with intellectual disabilities." 
Public safety is not only the biggest concern in the 19th Ward; it's citywide, O'Shea said.
"People don't feel safe," he said. "It doesn't matter whether you are on the North Side, South Side or Downtown." 
O'Shea, a West Beverly resident, has been a sponsor or co-sponsor on ordinances and resolutions aimed at reversing the police shortage, proposing the department provide retention incentives like bonuses to officers. He's also suggested providing $10,000 in down-payment help to officers.
"I do believe that we could use existing resources more efficiently," O'Shea said. "I strongly support providing financial incentives to recruit and retain officers. The Chicago Police Department is in the midst of a staffing crisis, and we must do all we can to increase the number of officers on the streets."
O'Shea said a $7.9 million streetscape improvement project is planned for the 111th Street business corridor that will make the area "more aesthetically appealing and more pedestrian-friendly." He hopes the upgrades will attract businesses to the area like recent projects along 95th Street and the 99th and Walden Parkway commercial areas did, O'Shea said.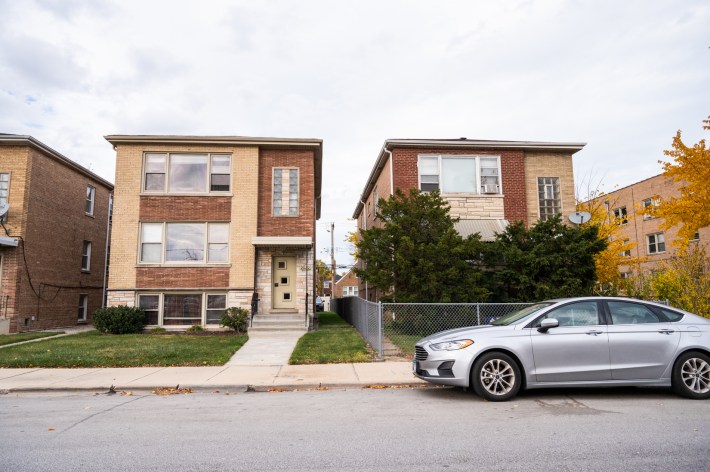 If reelected, O'Shea said he'd also focus on investing more in public schools and backing potential school modernization projects.
"I've fought for over $140 million in public school improvements, including most recently the replacement of the modular building at Kellogg School and new science labs as well as a new football field and track at Morgan Park High School," O'Shea said. "These improvements have been a huge improvement to our public schools."
Looking ahead, O'Shea said "we are in the process of building two new early childhood facilities at area schools, which is a $31 million investment." The project will see the expansion of the Barbara Vick Early Childhood & Family Center, 2554 W. 113th St., with the creation of a satellite campus of the center at 9901 S. Western Ave., as well as the building of an annex at Clissold Elementary School.
O'Shea did not take a side on shifting of liquor laws east of Western Avenue, saying that process could only change via a referendum. 
"Ultimately, this is a decision that the voters who live in each precinct must make," O'Shea said. 
Subscribe to Block Club Chicago, an independent, 501(c)(3), journalist-run newsroom. Every dime we make funds reporting from Chicago's neighborhoods.
Click here to support Block Club with a tax-deductible donation. 
Thanks for subscribing to Block Club Chicago, an independent, 501(c)(3), journalist-run newsroom. Every dime we make funds reporting from Chicago's neighborhoods. Click here to support Block Club with a tax-deductible donation.
Listen to "The Ballot: A Block Club Chicago Podcast":