CITY HALL — City Council descended into parliamentary chaos Wednesday as alderpeople and Mayor Lori Lightfoot feuded over a proposed deal with energy giant ComEd.
The 15-year franchise agreement would renew ComEd's right to provide the city electricity. It also gives City Hall the ability to "municipalize" the system after five years, and it would bring in $90-$100 million in annual revenue from the utility company, according to materials from the Mayor's Office.
The city's previous agreement with ComEd expired at the end of 2020.
Lightfoot heralded the deal and an accompanying Energy and Equity Agreement as a "truly historic" one for Chicagoans. The last franchise agreement was signed with ComEd in 1992.
But some critics of the mayor in City Council felt the deal was moving too quickly — especially less than a month before the Feb. 28 election.
After Lightfoot introduced the agreement into City Council, Ald. Andre Vasquez (40th) sent the measure to the council's rules committee, where ordinances are infamously held up.
Vasquez later told reporter Justin Laurence of Crain's he thinks the terms of the proposed deal are too long.
"These agreements should be five years, 10 at most, especially knowing how much these companies make money off of your average Chicagoans," Vasquez told Crain's. "To try to lock in an agreement for that long and only get $100-something million for it is parking meter deal-level problematic."
The council also rejected an effort from the mayor to host another meeting in less than a week to bring the ordinance out of the legislative graveyard.
"Yesterday, I had a briefing on this that lasted about 20 minutes. Twenty minutes. None of my questions were answered. It was rushed. … I don't know who worked on this or if any one of us had an input on this," said Ald. Susan Sadlowski Garza (10th). "This is a huge deal. And I want to make sure that I'm not voting on something that's parking meters or the Skyway Bridge."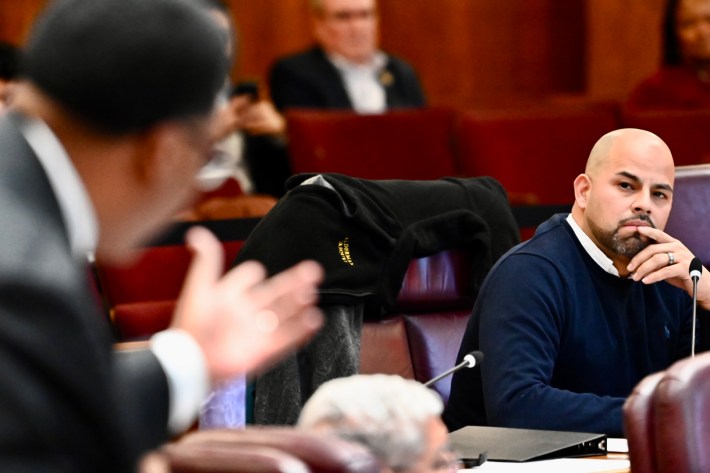 The drama culminated near the end of Wednesday's meeting when Lightfoot backed holding another full City Council meeting Feb. 7 to move the ComEd deal out of the Rules Committee. The council typically only meets once a month.
Vasquez pressed Lightfoot on why she wanted to hold another meeting so soon.
"The reason is to make sure the agreement, that is time-sensitive, comes before the body for consideration, that is correct," Lightfoot said.
"We don't know about the time sensitivity. We don't have a lot of answers at all. But if members want to vote on speeding that up, feel free to," Vasquez replied.
"It's not speeding it up. It's putting it before the body for consideration, Ald. Vasquez. Because if it's not before the body, as you well know since you sent it to rules, it cannot be considered," Lightfoot said.
More back-and-forth over parliamentary procedure occasionally turned into yelling before alderpeople ultimately approved holding the next full City Council meeting March 15.
Lightfoot said she was not asking alderpeople to vote on the deal, and she just wanted it to be discussed before a City Council committee.
"We enter things into the record so that the body can then consider it at whatever pace the body feels is appropriate," she said during the meeting. "That cannot be done if we're playing parliamentary games, and we need to get this before a joint committee … so that the entirety of the agreement can be considered in a timely and appropriate fashion."
Tensions remained high as the meeting came to a close and alderpeople continued to debate over motions and procedures.
"What is the issue here? This is crazy. We look like a bunch of damn fools. This is crazy," Ald. Jason Ervin (28th) said.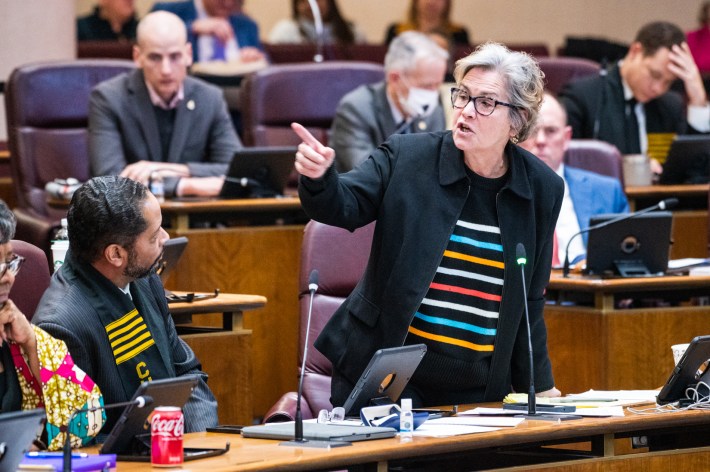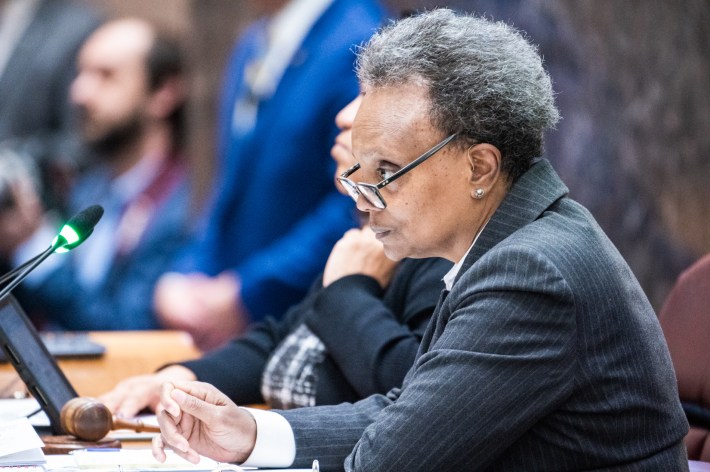 At a news conference after the meeting, Lightfoot said there will be ample time for alderpeople to review the ComEd deal as it moves through City Council.
"When members of City Council actually have an opportunity to read it, ask questions, kick the tires, they're going to see this is a big-deal, significant win for the residents of our city," she said. "The biggest and most important thing is the document is filed. It is now formally before the City Council."
The ComEd deal package also includes what officials are calling an Energy and Equity Agreement, which would fund environmental and community initiatives around the city.
Under the deal, $100 million from ComEd would be administered by an outside nonprofit, which would fund climate-related projects like community solar, electric vehicle charging stations, decarbonizing buildings and more. An additional $20 million would be added if the city accepts a five year extension after 15 years.
Lightfoot praised that part of the deal as a boon for Chicagoans that would advance the city's climate action plan.
"These are shareholder dollars. They will not cost the ratepayers a single penny," Lightfoot said.
Under the deal, ComEd would also construct a $32.5 million job training center on the West Side.
The proposed franchise agreement comes as ComEd has fallen under intense scrutiny in recent years.
In 2020, the energy company agreed to pay $200 million to the federal government under a deferred prosecution agreement for a "years-long bribery scheme."
Company leaders admitted the business "arranged jobs, vendor subcontracts, and monetary payments associated with those jobs and subcontracts, for various associates of a high-level elected official for the state of Illinois," according to the U.S. Attorney's Office.
That official was later revealed to be longtime Illinois House Speaker Michael Madigan, who was indicted last year.
ComEd CEO Gil Quiniones, who was hired in November 2021, said Wednesday the company has taken "full responsibility and accountability" since the indictment and implemented "sweeping reforms" over the past few years.
The City Hall drama comes less than a month before Lightfoot faces eight challengers in the Feb. 28 municipal election. If no candidate gets 50 percent of the vote, the top two will face off in a April 4 runoff.
Listen to "It's All Good: A Block Club Chicago Podcast":