LITTLE VILLAGE — A community organizer and a former police officer hope to upset Ald. Mike Rodriguez's reelection bid in the 22nd Ward.
Kristian Armendariz and Neftalie Gonzalez are challenging the freshman alderman in the race to represent most of Little Village and part of the Cicero corridor north of Midway Airport in City Council.
Armendariz has organized for social causes in the neighborhood for the past five years, while Gonzalez is a former police officer and current TSA officer who founded nonprofit OpportUnity-OportUnidad.
Rodriguez won the ward seat in 2019 when former Ald. Ricardo Muñoz opted not to run for reelection.
The election is Feb. 28. If no candidate secures at least 50 percent of the vote, the top two will go to a runoff April 4.
More on the candidates:
Kristian Armendariz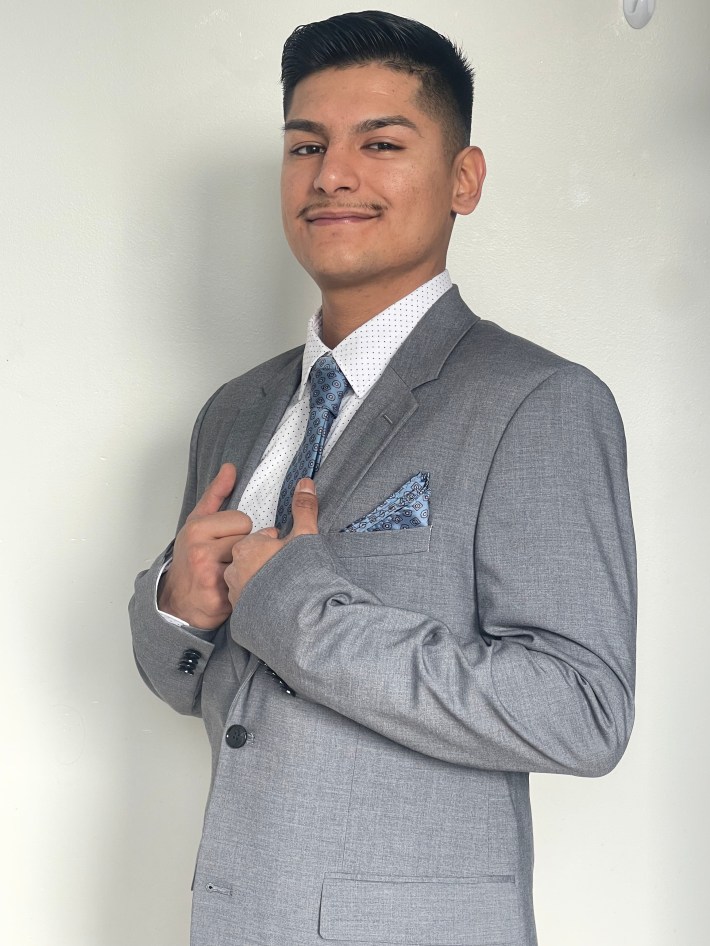 Armendariz has been a youth organizer in the neighborhood for about five years, most recently with the Little Village Community Council, he said.
In comments after this story was published, the 25-year-old said he decided to run for alderman because of the relationships he has with residents.
The community "motivated me and inspired me," Armendariz said. "Our people are just fed up. They're fed up with the lack of leadership. They're fed up with the lack of resources the ward is receiving. And our youth has woken up. They're not afraid to go against the system."
Armendariz said he's been involved in rallies for many local issues, including the police killing of Adam Toledo, the botched Hilco implosion and the recent spike in robberies targeting street vendors.
Public safety, education and environmental justice are the biggest issues facing the 22nd Ward, Armendariz said. He said he would bring mental health clinics, increased funding for trade programs, financial literacy workshops and resources for people experiencing homelessness to the neighborhood.
Armendariz said his lack of "political strings" sets him apart from other candidates.
"I'm a community organizer, born and raised in Little Village," he said. "My goal is just to uplift my community and be their voice. And due to the current city circumstances, my community pushed me to run for office because they believe in me. They believe in the vision I have for the 22nd Ward and they know that my heart is in the best interest."
Armendariz has $1,670 in campaign contributions on hand, according to the Illinois Sunshine database.
Neftalie Gonzalez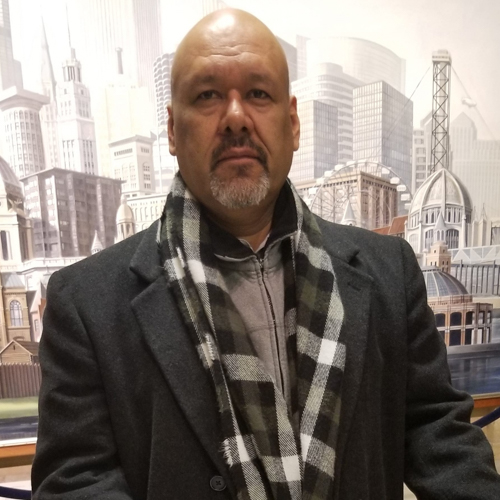 This is Gonzalez's fourth time running for alderman. He also made a bid for the seat in 2011, 2015 and 2019.
Gonzalez, a TSA officer, said he decided to run to be a "truly independent" voice in City Council.
"Indictment after indictment of politicians does not work for the residents of the city," he said. "The people of the 22nd Ward have been ignored for too long, and I am the one to put them first, not the monied interests."
Gonzalez was fired from the Chicago Police Department in 2008 after he was charged with official misconduct and unlawful use of recorded sound after authorities said he pirated $500,000 worth of music CDs in 2004, according to the Tribune.
The Cook County State's Attorney's Office later dropped the charges but the Chicago Police Board fired Gonzalez anyway, the Tribune reported.
Gonzalez declined comment on his firing but said his record was later expunged.
Gonzalez said he hasn't accepted campaign donations of any kind because it's "legalized bribery." Campaign finance records show his political committee was established in January 2015 but it is inactive and has not recorded any contributions since March 2015.
Crime and unemployment are the two biggest issues facing the 22nd Ward, Gonzalez said. He said he would bring more middle-class job trainings and opportunities to the neighborhood, hire more police, increase training required for the recruits and support the creation of a mental health crisis team to work with emergency services rather than police.
"When people, especially young people, have access to jobs in their neighborhood that pay a livable wage, they have a sense of pride in themselves and in their community," Gonzalez said. "Instability and poverty breed crime. Local jobs paying a livable wage provide stability and real income, both of which are powerful antidotes to crime. In the short term, we need more police presence and a system that does more than catch and release."
Gonzalez is also the founder of nonprofit OpportUnity-OportUnidad, an organization focused on bringing employment opportunities and mentoring to students and adults. He also owns Mundo Musical, a Little Village record shop.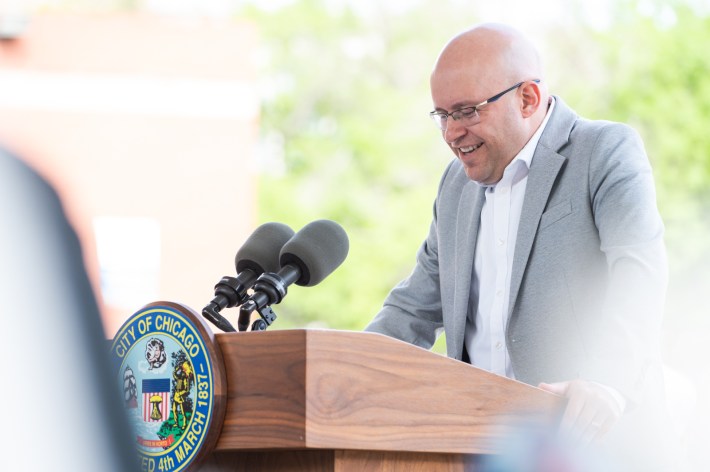 Michael Rodriguez
Before becoming alderman, Rodriguez was executive officer of the Cook County Medical Examiner's Office and director of Little Village-based nonprofit Enlace Chicago.
"I'm a lifelong resident of Little Village and of the 22nd Ward, and I'm proud to be," he said. "I know the community very well because it's my community. It's where I grew up."
Rodriguez said the most pressing issues for the ward continue to be public safety and housing costs. He would continue investing in violence prevention programs and encouraging community-based development to address these issues.
"We need to double down on keeping people safe with strategic use of police and police resources," he said. "We need to make sure to work with the community to implement violence prevention programs and school-based strategies that keep our kids safe. We need to usher in these developments that are community-centric and have near universal support in the neighborhood. We need to make sure that housing costs don't go up so that we don't lose the quality and character of our beautiful community."
Rodriguez has advocated for the ward to be included in the pilot program to build Accessory Dwelling Units and ushered in the development of affordable housing, a federally qualified health center, a grocery store and a school near 43rd Street and Cicero Ave, he said.
"The 22nd Ward was also particularly hit hard with COVID," he said. COVID-19 "positivity rates in our in our ZIP codes were amongst the highest in the state, if not the highest. We convened now over 100 meetings with hospitals, clinics, nonprofit leaders and advocates and block leaders to address the issue, and we now have some of the census tracts with the highest percentage vaccination rates."
Rodriguez has more than $170,000 in campaign contributions on hand, according to the Illinois Sunshine database. Some of his biggest recent donors include Illinois' Democratic Party, SEIU, Laborers' International Union of North America, Gov. JB Pritzker's campaign and the Chicago Teachers Union.
Subscribe to Block Club Chicago, an independent, 501(c)(3), journalist-run newsroom. Every dime we make funds reporting from Chicago's neighborhoods.
Click here to support Block Club with a tax-deductible donation. 
Thanks for subscribing to Block Club Chicago, an independent, 501(c)(3), journalist-run newsroom. Every dime we make funds reporting from Chicago's neighborhoods. Click here to support Block Club with a tax-deductible donation.
Listen to "The Ballot: A Block Club Chicago Podcast":