LINCOLN PARK — Two former aldermanic candidates and three other community leaders are running to unseat Ald. Timmy Knudsen, the recently appointed 43rd Ward alderman.
Knudsen is seeking his first full term on City Council after stepping into the role in September after Ald. Michele Smith abruptly resigned. Knudsen was on Mayor Lori Lightfoot's 2019 campaign finance team and her handpicked chair of the Zoning Board of Appeals.
Smith, Knudsen's predecessor, has backed opponent Wendi Taylor Nations in the race, saying the public relations consultant would remain independent from other politicians and their interests.
Rebecca Janowitz and Steven McClellan, who both attempted to unseat Smith in the 2019 election, launched new bids to claim the City Council seat representing most of Lincoln Park, Old Town and the Gold Coast.
Also in the race are Brian Comer, president of the Sheffield Neighborhood Association, and Steve Botsford, a partner in the real estate development sector and former staffer for Rep. Tony Cardenas.
The election is Feb. 28. If no candidate receives at least 50 percent of the vote, the top two will proceed to a runoff April 4.
More on each candidate:
Steve Botsford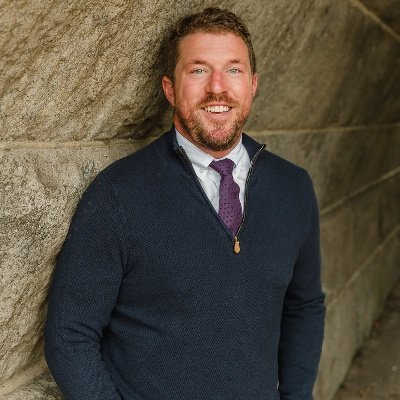 Botsford is a partner in his dad's small business, Laurel Canyon Holdings, a Los Angeles-based private real estate investment company.
A graduate of Notre Dame, where he played football, Botsford found his political chops working for Cardenas in Washington, D.C., he said. He wrote four bills addressing issues that ranged from worker mobility to protections for college athletes, he said.
"In Chicago, we've got 50 different wards and 77 neighborhoods, so the alderman will have to build coalitions around different issues, and I have experience and would be pretty good at that," Botsford said.
While in Washington, D.C., Botsford got his master's in applied economics from Georgetown University. He returned to Chicago, where he got a master's in business from Northwestern University before returning to work for his family's business.
Botsford's platform centers on improving the city's economic growth to address issues like crime, inequities and the CTA, which has struggled with rising crime, "ghost" trains and buses and low ridership.
"There are things we can do both for our ward and the whole city that will bring us more jobs and more businesses, which I think is going to alleviate so many of the problems our city is going through," Botsford said. "Economic growth is one of the most important pillars of our crime-prevention strategy because if people have jobs, it's going to make it so much easier to not have crime."
The city also needs a "holistic approach" to address crime that includes boosting mental health services and equipping the Police Department with more resources, Botsford said.
Part of boosting the city's economic growth includes improving CTA service, Botsford said.
"We need to prioritize increasing ridership the most to get a little more money into the system," he said.
Making the CTA safer, especially at night, could help boost ridership, Botsford said. He supports adding panic buttons to all CTA stops and recruiting more police officers so the transit system can reduce its reliance on private security.
The 43rd Ward also needs more affordable, transit-oriented housing to boost ridership and be better for the environment, Botsford said.
"It's a full ecosystem," Botsford said. "Affordable housing relates to economic growth, which relates to public safety, which relates to homelessness and more. All these things go together."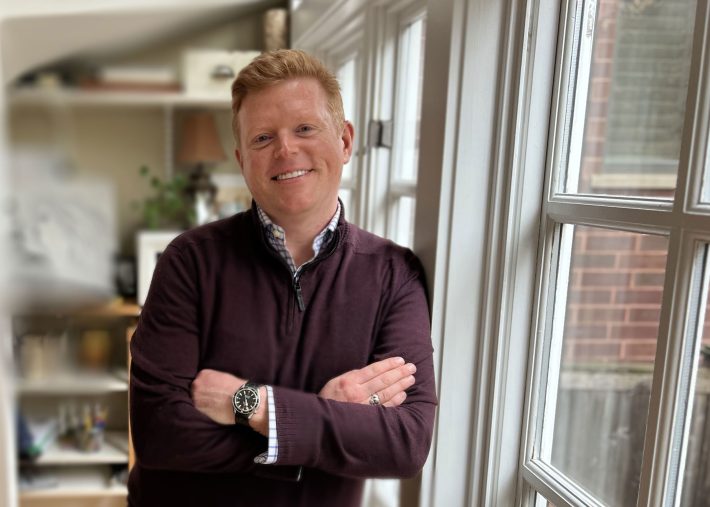 Brian Comer
Comer is in his third term as president of the Sheffield Neighborhood Association, where he organizes the local community to engage in zoning proposals, park improvements and events.
Born and raised in the 43rd Ward, Comer graduated from Oscar Mayer School. He's a former renewable energy developer and integrated business executive with clients in renewable energy and financial services.
Comer also serves as an 18th District police beat facilitator and is a cofounder of the 43rd Ward Alliance, which brings together the ward's neighborhood associations to discuss issues and build a united voice.
"I've always been one who is committed to service, but I'm most directly running now because our mayor is leading our city in the wrong direction," Comer said.
Crime and public safety are "point number one, two and three" to Comer's platform, he said.
Comer plans to address these issues by reorganizing the police budget so it spends less money on paying top brass and misconduct lawsuits and more money putting officers on the street, he said.
"We have a 2,000-officer deficit here in the city, which represents about 80 officers who are not on the beat in the 18th District," Comer said. "I would commit to building a pilot program where we get young people [after college] to commit to serve for four years at the Chicago Police Department, and after their fourth year, we pay them a bonus commensurate to their last year of college."
Comer also said he'd go after more funding from the county, state and federal governments to address the city's crime as a public health issue.
Other priorities include improving constituent services so the alderman's office can respond more efficiently to neighbors' needs, streamlining the city's business approval process to attract more small businesses to empty storefronts and increasing funding for public schools.
To improve the CTA, Comer suggested adding more beat officers to patrol platforms, trains and buses; improving the agency's technology for more accurate schedules; and boosting worker benefits to attract and retain employees.
"I'm running as an independent voice who wants to serve our community and not let a mayor who has obviously steered us in the wrong direction appoint her close friend to lead our ward," Comer said. "I just don't think that fits with the character of what the 43rd Ward was, is and wants to be moving forward."
Rebecca Janowitz
Janowitz, who ran against Smith in the 2019 election, is hoping to bring her decades-long career in public safety, violence prevention, education and community engagement into the 43rd Ward office.
A graduate of Loyola University Law School and University of Chicago Harris School of Public Policy, Janowitz has worked as an attorney, special assistant to Toni Preckwinkle during the Cook County Board president's time as alderman, special projects coordinator for Chicago Public Schools and violence prevention expert at the Cook County Sheriff's Department.
"With the experience I've had in the different levels of government and working on different urban problems, I'd be useful," Janowitz said.
Janowitz said she'd work closely with the Police Department to improve its clearance rate for shootings in addition to working to stop the flow of weapons coming from Indiana.
Another priority is boosting home ownership across Chicago so the city can generate more revenue from property taxes without resorting to raising them, Janowitz said.
"There's a lot of concern about property taxes, and I will not stand up in front of people and say I'm going to lower them, but I do think it would be realistic in Chicago to increase the number of people who are paying property taxes," Janowitz said. "We've got to stop losing so many people."
Janowitz also said she's focused on preserving affordable housing in the ward so people of all ages, especially older residents who want to stay in Lincoln Park, have a place to stay.
Janowitz, who served on local school councils when her two children were growing up, also said she'd focus on funneling more money into CPS.
"In my LSC days, we used to try to get money from the university or money from various groups, and some organizations had formally made grants to schools, but it was never enough money," Janowitz said. "We need to solve this problem because we have a spectrum of kids, some of whom are children who need a lot of additional supports."
Janowitz is also "very concerned" about the state of the CTA, she said.
"We can't get ridership up because of the crime, and we can't get the crime down because we can't get the ridership up," Janowitz said. "These are so intimately tied to each other."
Strategies to boost ridership could include reduced fares at certain hours or for certain purposes and increasing safety on platforms, trains and buses by attracting more people to use them.
"Overall, the 43rd Ward is a really interesting community that has a lot of things going well, but I think sharing some of the successes of our ward with other wards could help the city overall," Janowitz said.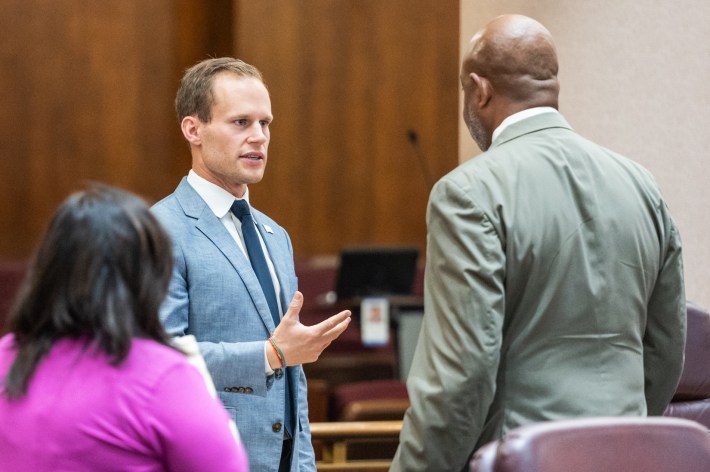 Timmy Knudsen
At 32, Knudsen is City Council's youngest alderman. He's also the first openly gay representative of the 43rd Ward.
Knudsen was a partner at Croke Fairchild Morgan & Beres before he was appointed alderman. He has counseled startup companies, founders and their investors, according to Lightfoot's office.
Knudsen also founded the pro-bono practice at his law firm, which represents LGBTQ asylum seekers in Chicago and Tijuana, Mexico. He's given legal services to more than 40 asylum seekers through this work, he said.
Citing public safety as one of the top issues affecting Chicago, Knudsen's first move as alderman was to reallocate his office's menu dollars to fund more security cameras and license plate readers across the ward.
"These cameras are great deterrents and they're great eyes on the beat when there's not enough officers to fill our beats," Knudsen said. "They're also incredible for collecting data."
Knudsen said he supports a multi-pronged approach to addressing the city's crime that includes reorganizing the budget to better invest in the South and West sides in addition to North Side neighborhoods like Lincoln Park, Old Town and the Gold Coast.
"This is a city where parts of it were disinvested so aggressively for so long," Knudsen said. "The only way to get back to where it should be is a lot of time of reinvestment, and this past budget really did that, and I feel strongly that opportunity needs to spread citywide."
Knudsen also wants to better invest in public schools, including Lincoln Park High School, where some infrastructure is crumbling and students don't have a usable gym, he said.
"It's a very high academically achieving high school, but it's a high school with some real needs," Knudsen said. "We need a greater Lincoln Park High School project, not just for the kids but also for the surrounding community. A strong high school increases property values and adds to safety, so it's an important foundation for the ward."
Knudsen also said improving CTA service is key to addressing many other issues in the city. He was among the aldermen who pressured CTA President Dorval Carter into committing to appearing before City Council twice a year to discuss the agency.
"We want him and the CTA to succeed, but we just need some type of oversight and accountability on what's going on with the CTA," Knudsen said. "Transparency will help us know what levers to pull."
With several City Council members leaving office, Knudsen said he sees an opportunity to build coalitions with other freshman alderpeople to bring a new approach to solving the city's problems.
"My goal is to work together with new-housers who want to be pragmatic and get things done," Knudsen said. "It's been fun to do that with the other appointees and bring in an approach that is truly fresh."
Steven McClellan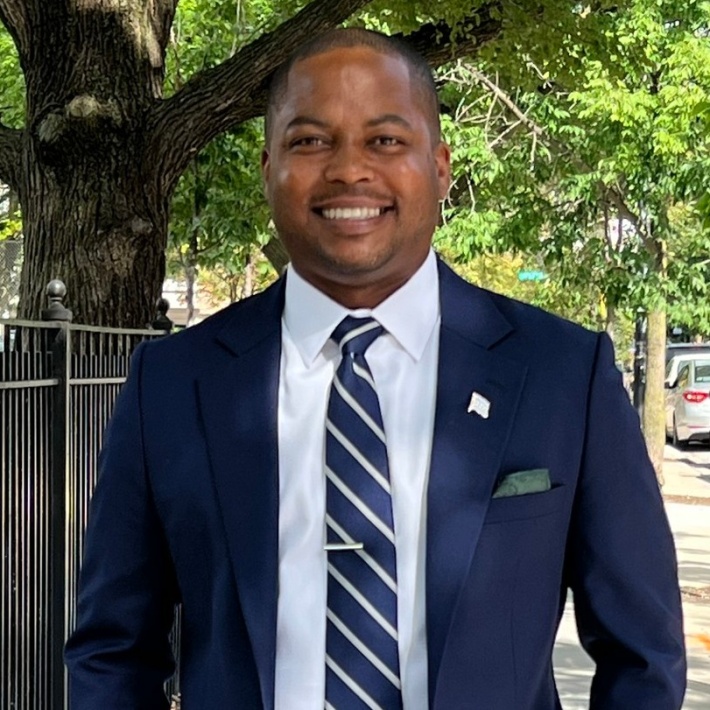 McClellan, who ran against Smith in 2019, grew up on the South Side and attended LaSalle Language Academy in Old Town Triangle, where his mother and aunt taught.
McClellan's career started at the Chicago Board of Trade, where he did open outcry trading for about six years, he said.
McClellan founded Youth Producers, an after-school organization that focuses on bringing arts, athletic and academic programs into schools. He is a community representative on the LaSalle Local School Council, where he's helped with projects like transforming the school's playground from an uneven blacktop to a green field and tennis court.
McClellan also helped organize neighbors in the 1800 block of North Cleveland Avenue to renovate a 100-year-old alley that was deteriorating into a green alley with permeable pavers, allowing storm water to filter through the pavement and drain into the ground.
"Serving this community is something I want to do, and I'm enthusiastic about it and love it," McClellan said. "I love talking to people and problem-solving, and the projects I've worked on over the last 18 years have led me to to want to do more."
McClellan also cited public safety as one of his main concerns. He said he'd work as alderman to boost safety by making the city's education and economic opportunities more equitable.
"Our underinvested neighborhoods need to be invested in and not just with some cliche title," McClellan said. "We need real investment that's actually going to help the youth and individuals at risk."
McClellan also would work with other alderpeople to recruit "better police officers" and find ways to retain them so they're not being poached by suburban departments after completing the city's police training, he said.
Another priority is reforming the city's tax increment financing approval and oversight process, he said.
"We have 136 active TIFs right now, but are all 136 doing their job?" McClellan said. "For the ones that aren't doing their job, how do we go on to release those funds into the budget, preferably into our underdeveloped neighborhoods?"
Another focus is commercial corridors, which need more small businesses to keep the areas alive, he said.
"Growing up, I used to roller blade up Lincoln Avenue, stop at the original Potbelly's to get my sandwich, go to Tower Records and buy a CD and then head up to City Sports," McClellan said. "I just thought the 43rd Ward had so much going on, and now I look at it and we have empty storefronts."
McClellan wants to create a program like the city's Neighborhood Opportunity Fund to create opportunity zones within the 43rd Ward to attract businesses, he said.
"It's not as easy as saying I"m going to fill a storefront," McClellan said. "I have an actual plan of attack, step by step, of what this process is."
Wendi Taylor Nations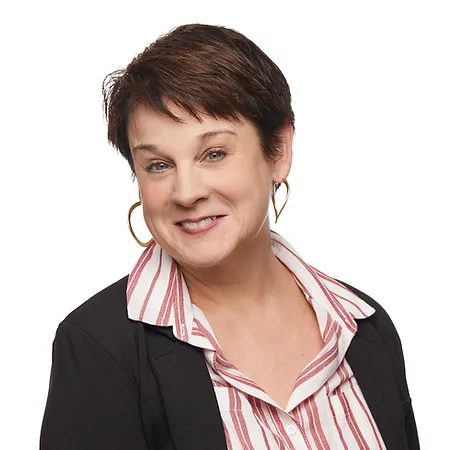 Taylor Nations, a public affairs consultant who previously worked as chief marketing officer for World Business Chicago, hopes to claim the 43rd Ward seat with the endorsement of Smith.
Taylor Nations said she recognized crime as one of the major issues affecting the ward after she was groped by a stranger at the Armitage Brown Line station in summer 2021.
"I've lived in this ward for almost 30 years, and I've never felt unsafe, especially on the CTA," Taylor Nations said. "But it feels like crime is just out of control right now."
Taylor Nations said her first priority as alderman would be working with the mayor to fire Police Supt. David Brown.
Brown's "strategies aren't working, and we need someone who can focus on police morale, their mental health and getting more cops on the street," she said.
One of Taylor Nations' first steps as alderman would be to introduce an ordinance that relaxes the Police Department's residence requirement to give cops two years to establish residency within the city, she said. The ordinance would also contract police officers for a five-to-six-year period so they can't be poached by suburban departments after completing training.
Another priority is improving educational opportunities within the ward by starting the process to build another high school in Lincoln Park, Taylor Nations said.
"If you ever spend time around Lincoln Park High School, the lunchroom is so small that not the entire student body can eat at once, so 9:50 a.m. is their first lunch hour," Taylor Nations said. "It's just not fair, and all those kids deserve a better high school. It might take a decade, but it's worth starting the plan."
Making the CTA safer would boost ridership, Taylor Nations said. But she'd also work to lower fares so more people can take buses and trains.
Taylor Nations said she'd also work to improve CTA safety by recruiting more police officers to patrol platforms, trains and buses. She'd also seek state funding to improve the transportation system by appealing to the governor on how an improved CTA would address climate change.
Her other priorities include boosting economic development by working to fill empty storefronts and reestablishing the Department of Environment to tackle climate change, she said.
Taylor Nations said she'd also investigate opportunities to build transit-oriented developments in the ward that would encourage more CTA use and get cars off the street, she said.
"One of my ideas is there's a former Jewel/Whole Foods at Fullerton and Sheffield right next to the Fullerton stop," Taylor Nations said. "That would be a perfect [transit-oriented development] for this ward because it's right next to the 'L' stop and it fits right in character with the neighborhood and DePaul campus."
Taylor Nations previously told Block Club the endorsement from Smith "means everything" and she plans to continue the former alderperson's dedication to bringing more green space to the ward.
Subscribe to Block Club Chicago, an independent, 501(c)(3), journalist-run newsroom. Every dime we make funds reporting from Chicago's neighborhoods.
Click here to support Block Club with a tax-deductible donation. 
Thanks for subscribing to Block Club Chicago, an independent, 501(c)(3), journalist-run newsroom. Every dime we make funds reporting from Chicago's neighborhoods. Click here to support Block Club with a tax-deductible donation.
Listen to "The Ballot: A Block Club Chicago Podcast":