ASHBURN — A community organizer is hoping to deny Ald. Derrick Curtis a third term representing the Southwest Side's 18th Ward in City Council.
Heather Wills is Curtis' lone challenger in the race. Curtis was elected in 2015 and easily won his second term in 2019.
Curtis is hoping neighbors will choose him again to lead the area while Wills is banking on her commitment to community engagement and organizing will appeal to voters hoping for new leadership for Ashburn, Scottsdale, Parkview, Marycrest, Wrightwood and Beverly View.
Election Day is Feb. 28.
Here's a closer look at the two candidates.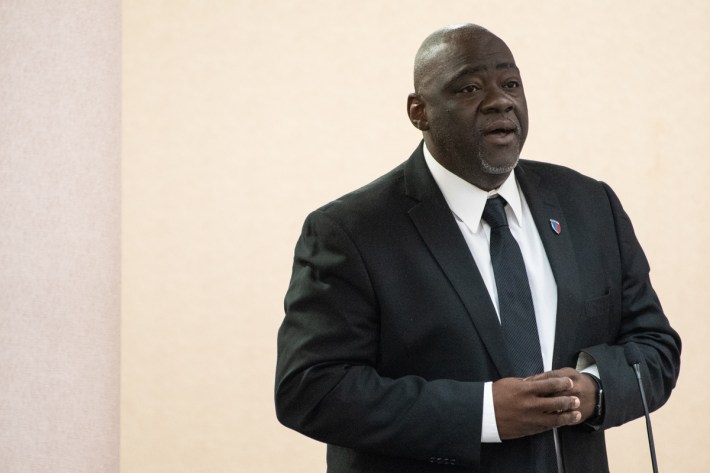 Derrick Curtis
Curtis was a ward superintendent for the city's streets and sanitation department and a Democratic committeeman before joining City Council. He forced incumbent Ald. Lona Lane into a runoff in 2015, which he easily won.
Curtis said he's seeking a third term because he enjoys helping people and believes it's difficult to create change within four-year terms.
"It takes more than just a year or four years — one term — to get things done," Curtis said. "That's why no one should ever have one term because it's just hard for infrastructure. In my last map of the ward there were 96.3 miles of streets and sidewalks and we don't get enough money per year to take care of all of it. 
"You have to give each area of the ward a little bit of the pie so economic development takes almost a year sometimes to get things [going]."
Curtis supported the transformation of the former Luther High School into a Pete's Fresh Market in 2020. It was the area's first grocery store in over 10 years, Curtis said.
There are several developments in the works that would be better served if he were reelected, he said.
Curtis is working with the owners of Ford City Mall and the Chicago Department of Planning and Development to revitalize the once thriving shopping center, he said. He is also looking for a developer to rebuild the Ford City Condo Association apartment complex, he said. Continuing this project would be one of Curtis' priorities if reelected in February, he said. 
"It's important that we keep things like a mall and keep financial interests on our side, instead of stores going right across the street on the suburban side," Curtis said.
He's also working on bringing businesses like Starbucks, Dunkin' Donuts and other businesses to the 18th Ward, he said. 
Though Curtis is known for being one of the city council's quieter members, more attention has been on him recently.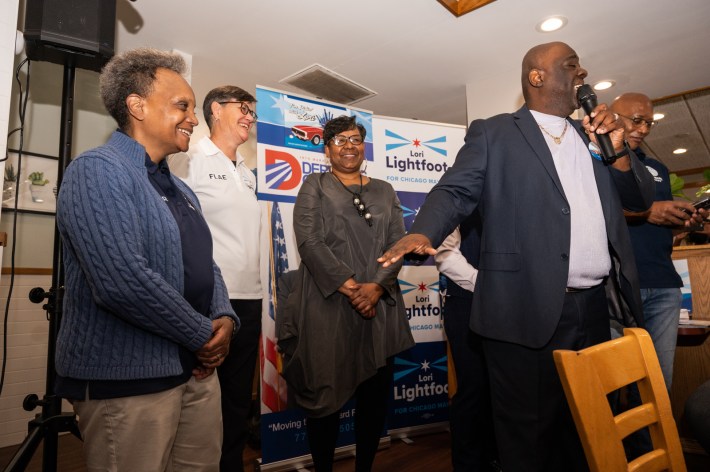 His daughter was shot and wounded in a concealed carry class her father was teaching earlier this month, WGN reported. The shooting came months after Curtis accidentally shot himself in the wrist while cleaning a neighbor's gun, the Tribune reported.
"Both of us are doing great," Curtis said about him and his daughter.
Curtis, a native West Sider, also made headlines after he told the Sun-Times' Fran Spielman he was considering withdrawing his support from longtime ally Mayor Lori Lightfoot because the mayor did not reach out to him after he was wounded in the accidental shooting.
Curtis had been one of Lightfoot's most steadfast supporters, previously joining her and Ald. Michelle Harris (8th) to kick off Lightfoot's reelection campaign. Curtis provided 18th Ward staff members for the event, where Lightfoot unveiled her campaign slogan and logo, and used his official city of Chicago email address to promote it, the Tribune reported.
Curtis was fined $1,000 by the Chicago Board of Ethics as a result, which investigated the event after receiving a citizen complaint, WTTW reported. 
Curtis said he doesn't plan to attend any forums or debates before Election Day because he believes he has a proven record and experience in government. Curtis also doesn't want to platform his opponent or debate his campaign at an election event, he said.
"I'm looking forward to my reelection and concentrating on me since I do have an opponent. I'm not gonna take that for granted," Curtis said. "And I'm looking forward to being victorious on February 28."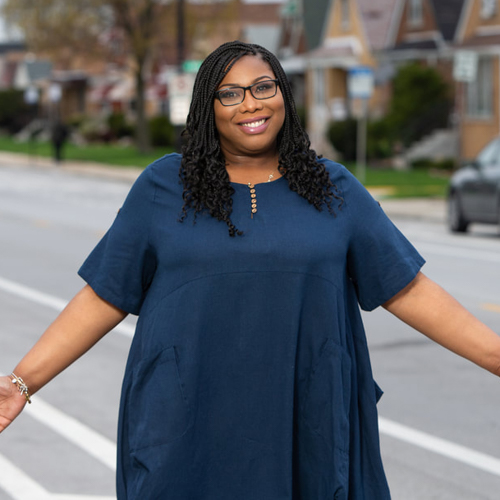 Heather Wills
A longtime community organizer originally from Beverly, Wills said she sees elected office as an extension of the activism she's been doing for the last 20 years.
Wills, who has lived in the 18th Ward since 2016, has worked with the Poor People's Campaign, the Workers Center for Racial Justice and is the Chicago District Coordinator for the AME Zion Church Economic and Political Empowerment Committee, according to her website.
Wills is also an ordained minister, a member of OPEIU Local 9, the Metropolitan Board, Chicago Urban League and former vice president of the National Council of Negro Women.
"I'm just so excited to just continue to serve my community in this capacity, with this level of access, so that we can really have the resources that we need in our community," Wills said at a voter education seminar earlier this month.
"It's not because they are not there, it is simply just because we don't have a proactive leader showing us where they are, giving us those access points and teaching us how to mobilize ourselves," she said.
Wills is hoping to differentiate herself from Curtis by being more present and answering the needs of area residents, she said. 
Developing residential and commercial infrastructure, advancing community resources for all ages and implementing community-backed public safety strategies are all things Wills hopes to accomplish should she be elected, according to her campaign website.
"We really need to get organized," Wills said. "We really need to double down on hearing from people on the doors, understanding what they need and how we can better service them. Those are my main priorities day-one.
"I'm ready to start getting on you all's calendars, some meetings for the community, engagement sessions so that we know we can start talking and planning together about our time forward."
Wills also hopes to start a chamber of commerce and hold regular community meetings, she said. She also wants to talk with neighbors about areas that would be best for new bike lanes and ways to bring businesses back to Ford City Mall. Public safety also is a big concern to neighbors, she said
Wills wants be an "access point to serve the community," an avenue residents can use to affect change in their own communities, she said.
"When folks are engaged, they are able to come out and they are able to have their own power and that is what we are honestly pushing for in this campaign … people want to see change because people are ready for that," Wills said.
"It's not just one person. It's not just one corporation. It's just not one block but it's folks across the city that are saying, 'We are ready to access power for ourselves and we know that Heather is a gateway to that because she is only going to be a catalyst; she is not going to use the power for herself but use it to empower others.'"
Listen to "It's All Good: A Block Club Chicago Podcast":