NORTH PARK — A community activist and data researcher is vying to upset 39th Ward Ald. Samantha Nugent's reelection bid.
Denali Dasgupta announced her run in August and is the only person to challenge Nugent, a freshman alderperson, to represent the 39rd Ward in City Council. 
The ward covers parts of North Park, Mayfair, Albany Park and Irving Park, Edgebrook, Old Edgebrook, Gladstone Park, Indian Woods and Forest Glen.
Nugent prevailed in a runoff in 2019 to succeed longtime former Ald. Margaret Laurino, who represented the Far Northwest Side for 24 years. Before that, Laurino's father was alderman for nearly three decades.
The election is Feb. 28. If no candidate receives at least 50 percent of the vote, the top two finishers will go to a runoff April 4.
More on each candidate: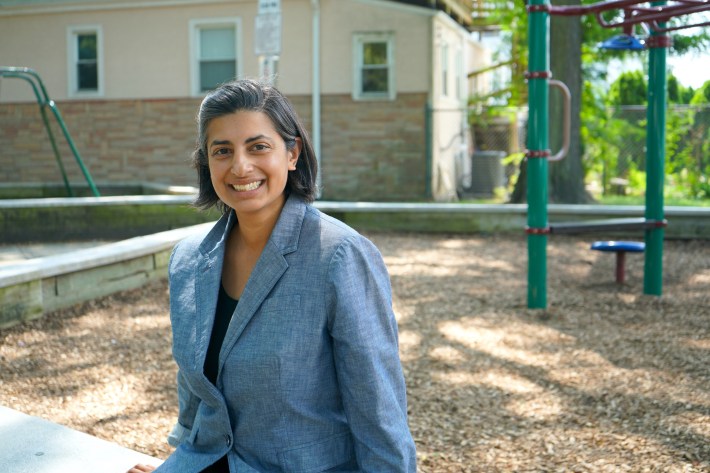 Denali Dasgupta
Denali Dasgupta is a data researcher, analyst and entrepreneur who said she has improved public and human services for almost 20 years by using municipal government and census data to advocate for better housing, education and economic development. 
Originally from Westchester County, New York, Dasgupta has a bachelor's degree from Yale University in linguistics and a master's in urban planning, housing and economic development from New York University, according to her bio.
Dasgupta moved to Chicago in 2011 and lives in north Mayfair. She's worked as a researcher for the Chapin Hall at the University of Chicago, a policy center focusing on improving the wellness of children and their families, she said.
After working as the director of data and learning at Thrive Chicago, an education nonprofit focusing on local youth, Dasgupta founded her own consulting data company, Higher Ground Data, during the pandemic, she said.
Dasgupta bills herself as a progressive candidate with a focus on improving public resources like parks, education, transportation, streets, public safety and environmental sustainability. 
If elected, Dasgupta would address neighbors' concerns with more community-facing meetings to bridge the gap between the alderperson's constituent service and legislative roles, she said. 
"I would really like to do is think about myself almost as like a community electrician and rewire all the circuits so that we do harness the power that's available legislatively," Dasgupta said.
Dasgupta criticized Nugent for not showing up for a November hearing on the Bring Chicago Home ordinance to tackle rising homelessness in the city. Dasgupta supports that measure and wants to create stronger protections against eviction, she said. She'd also work with the city's Department of Family and Support Services to create programs that offer more stability for unhoused families.
When it comes to safety, Dasgupta would pursue an evidence-based approach that includes supporting violence prevention initiatives that use community relationships to identify potential problems and intervene with individuals and families, she said.
"I used to work with community violence prevention people, and a lot of the ways they would say this is, police can deal with something often if it's an acute safety threat or, because they're law enforcement, if it's a crime and process," she said. "But there are lots of things that are not acute safety threats but growing safety threats. Those are things that we can't deal with before they happen."
Dasgupta also supports the Ald. Rossana Rodriguez-Sanchez's Treatment not Trauma initiative, which would reopen mental health clinics and create a 24-hour emergency line for residents to call in case of mental health crises and other situations requiring trained de-escalation.
Dasgupta would also pursue ways to offer families crisis support if they're affected by domestic violence, child abuse and violent crime, and she would work to cancel the city's ShotSpotter contract and abolish the gang database, she said.
Dasgupta also criticized Nugent for voting against an ordinance to establish rules for residential search warrants after police wrongfully raided Anjanette Young's home. Nugent also voted against the creation of a civilian commission charged with drafting and proposing Police Department policy. 
"She runs on safety, but there is this growing trend towards people wanting to have more community oversight [of police]," Dasgupta said.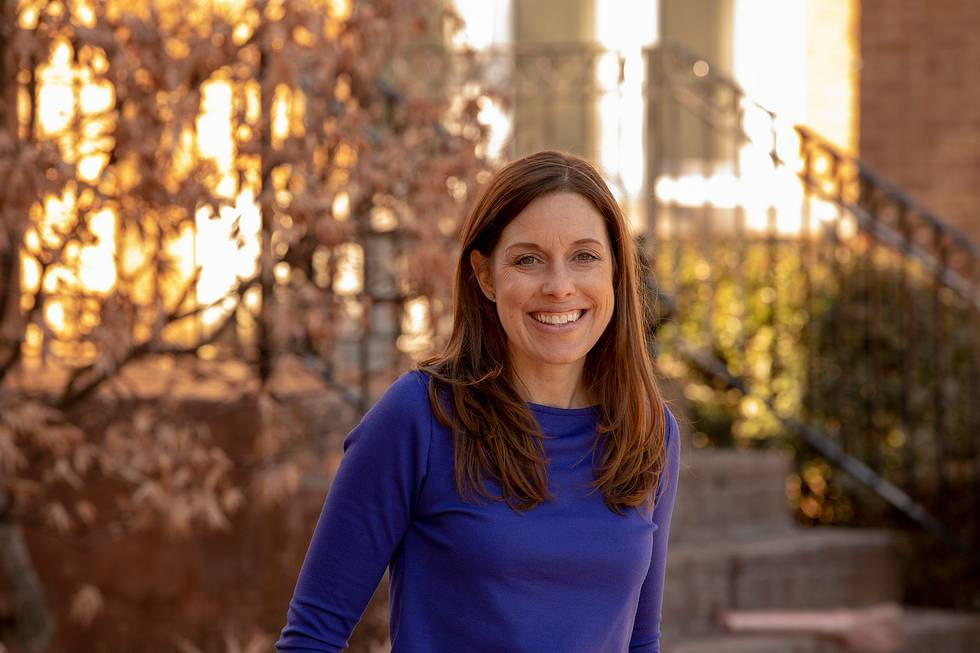 Samantha Nugent 
Before Nugent was elected, she worked as a City Hall fellow during former Mayor Richard M. Daley's administration and for former Attorney General Lisa Madigan's 2006 campaign. 
"My vision for the 39th Ward is and has been built by listening to neighbors and responding to the concerns and hopes they have for our community," Nugent said in a statement. "At every door, I hear about the need for increased public safety, stronger schools and support for our business community."
Nugent introduced participatory budgeting to the 39th Ward, which has led to projects like the nature space for children at Gompers Park. 
Nugent successfully pushed for a City Council ordinance to create a permanent legal easement to preserve the North Park Village Nature Center, 5801 N. Pulaski Road.
Nugent was also the lead sponsor of an ordinance to ban restaurants from giving out single-use utensils, stirrers, toothpicks, napkins, cup sleeves and disposable plates in most cases unless customers specifically request them. 
In response to violent crime, Nugent has advocated for more police in her ward as well as more cameras and license plate readers.
Last year, Nugent reported her ward superintendent, Andrew Szorc, to the city's Department of Human Resources after she was made aware he called a rabbi an anti-Semitic slur in a voicemail. 
Nugent also said she was proud of her work to increase funding for public schools with renovated spaces, revitalize major business corridors and help neighbors through the pandemic and create new economic hubs in the Montrose, Elston and Pulaski commercial corridor.
"I remain committed to the work that I started and look forward to building upon this momentum to propel the 39th Ward forward. … I am excited to think about the possibilities that can come with a second term," Nugent said in her statement.
A spokesperson for Nugent's campaign did not directly address Dasgupta's criticism of her aldermanic record.
"The alderman's focus is on engaging with constituents, prioritizing safety, improving neighborhood schools and revitalizing the 39th Ward's small business community," spokesperson Tom Benedetto said in a statement.
A 39th ward candidate forum sponsored by several neighborhood groups will take place at 7 p.m. Thursday at the Irish American Heritage Center, 4626 N. Knox Ave.
Listen to "It's All Good: A Block Club Chicago Podcast":