EDISON PARK — One candidate is challenging Ald. Anthony Napolitano (41st) for his City Council seat in the upcoming aldermanic election.
Paul Struebing, an Edison park resident, community member and attorney, is running in hopes of denying Napolitano a third term.
The 41st Ward covers most of Norwood Park, Edison Park, Oriole Park and the O'Hare area, home to many firefighters and police officers. It lost Wildwood and all of Edgebrook north of West Devon Avenue in the new ward remap.
The election is Feb. 28.
More on the candidates: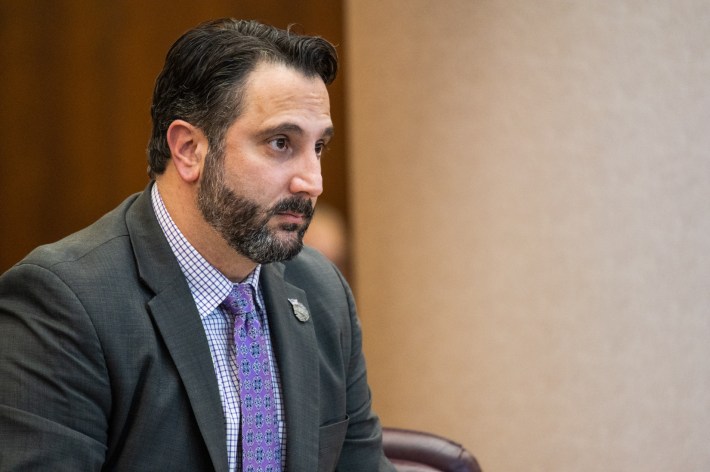 Anthony Napolitano
Napolitano, a former police officer and firefighter, was elected in 2015.
In a statement, Napolitano said he's proud of helping the 16th District get its first Strategic Decision Support Center, which combines crime analytics, real-time camera footage and technology with experts and other district resources to reduce crime and stay on top of trends.
Napolitano also touted accomplishments such as fighting for more police officers in the 16th District and supporting ordinances that would give greater resources amid staff shortages and increased suicides among police officers.
If reelected, Napolitano hopes to focus more on public safety and will stand up for police and firefighters, he said.
"I will oppose unwanted high-density residential developments and maintain the character of our single-family home neighborhoods," he said. "I will vote against irresponsible budgets that include historic property tax increases."
Napolitano was also the alderman who brought participatory budgeting to the ward in 2015, which funded a neighborhood sign in Norwood Park and a workout trail in Oriole Park, he told WTTW in 2019.
Napolitano also brought a skating rink to Norwoord Park that was originally going to be in Brooks Park, but neighbors fiercely opposed it. He also helped approve two annexes at Ebinger and Dirksen elementary schools, which were among the most crowded in the city.
"We've made great strides over the last 7.5 years, including much-needed infrastructure improvements, expansion of our overcrowded schools, and new amenities throughout our ward," said Napolitano, who a lifelong 41st Ward resident.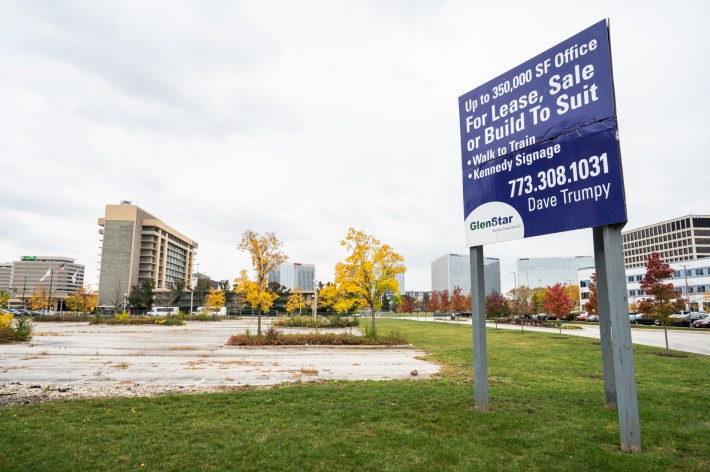 The City Council approved an affordable housing complex near O'Hare in late 2021 over Napolitano's fierce objections, breaking a long-standing tradition of deferring to the alderperson's opinion when it comes to developments in their ward.
The proposal for the site at 8503-8723 W. Higgins Road was introduced in 2016 but stalled after Napolitano opposed it in June 2021. City Council brought it back for a vote late 2021 with strong support from Mayor Lori Lightfoot.
At council meeting about the project in 2021, Napolitano said the area is overburdened with residential density and said he wanted a commercial development at the site. He denied that his opposition to the project was because it includes affordable units.
The seven-story, $91 million project by Glenstar Properties will create 297 apartments, with 59 being affordable.
Napolitano has raised $115,626 for his reelection campaign, according to his most recent campaign contributions filed with the Illinois Board of Elections.
Napolitano narrowly won the 2015 runoff against former Ald. Mary O'Connor, garnering 51.6 percent of the vote. He easily beat retired Elmwood Park firefighter Tim Heneghan in 2019 without the backing of two of his biggest union supporters from his first campaign: the Service Employees International Union and the Chicago Teachers Union.
Neither union has endorsed the alderman this year, but Napolitano again has the endorsement of the Fraternal Order of Police Lodge 7, the Firefighters Union Local 2 and the Chicago Police Sergeants' Association.
"We are so honored to be chosen by the Chicago Fraternal Order of Police to once again represent my police brothers and sisters to the fullest in City Council," Napolitano's campaign wrote on Facebook. "I will always have your back."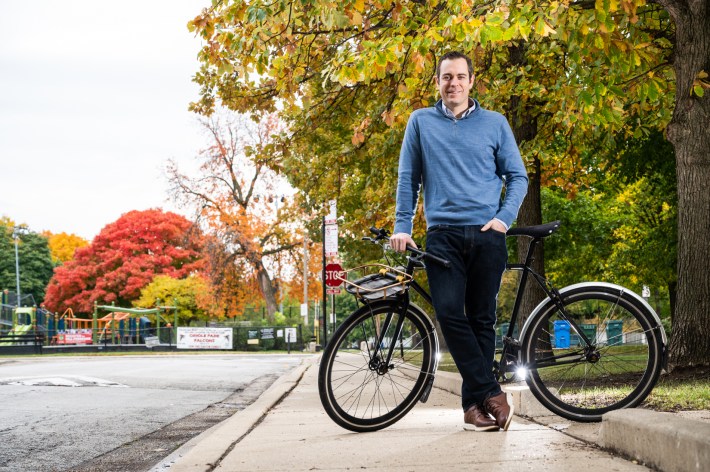 Paul Struebing
Struebing, a community representative on the Ebinger Elementary School Local School Council, grew up in suburban Arlington Heights and moved to Edison Park in 2018 with his wife. His family has ties to the neighborhood that span decades, and some still live in the ward, he previously told Block Club.
Struebing also serves as the vice president of the Edison Park Community Council, which engages neighbors on civic and social issues facing the area, according to its website.
"I'm running because I love this part of the city and I believe that we can do great things for folks and that city government can do more," Struebing said. "We should expect more from city government."
Struebing spearheaded a push for a safety overhaul of Northwest Highway in 2021, helping gather about 800 signatures on a petition asking officials to examine how to make the street safer for pedestrians and bicyclists. The study done on the area came about because of neighbor efforts, said council members who also worked on the initiative.
Struebing is focusing his campaign on public safety issues like pushing for the city to hire more police officers and detectives, creating safer streets and calming traffic on busy roads such as Northwest Highway and Touhy Avenue, which have seen numerous crashes and deaths.
Other priorities include improving parks, libraries and education, and incentivizing more businesses to open in the ward. Creating shopping corridors can boost economic development and bring in people from other neighborhoods and the suburbs, Struebing said.
A change in leadership would also help the ward better support its many city workers, he said.
"The people who live up here do a lot of work for the city," Struebing said. "They should get out of city government what they put into it."
Listen to "It's All Good: A Block Club Chicago Podcast":