ROGERS PARK — The family of a Rogers Park couple killed in a car crash over New Year's weekend is thanking neighbors for their support while they figure out next steps for their cleaning business.
Maribel Macedo and Armando Sanchez, who owned Isel's Cleaners at 1324 W. Devon Ave., died in a 21-car pile-up in Florida on New's Years Day. Local weather reports said dense fog that day may have been a contributing factor in the crash, which killed one other person.
The couple was in Florida for a spontaneous and long-delayed honeymoon, said their daughter, Isela Macedo.
Florela Acuna, Maribel Macedo's niece, started a GoFundMe campaign to help pay for funeral costs, raising more than $25,000 as of Thursday morning.
Donations will support bringing the couple's bodies back to Chicago and providing medical care for Maribel Macedo's mother, who lives in Texas. Maribel Macedo was her sole caretaker, Acuna said.
Neighbors lit candles and left flowers outside the couple's store as a tribute. For now, it will only be open for pick-ups, Isela Macedo said.
Maribel Macedo and Sanchez were "the cheerleaders of everyone's accomplishments," Acuna said on the GoFundMe. "They were the ones hosting larger gatherings for birthdays, and special occasions. They were godparents to a lot of children. They were always present."
Maribel Macedo and Sanchez opened Isel's Cleaners not long after they married in 2009 and named the business after the daughter, Isela Macedo said.
Maribel Macedo, who trained as a seamstress, ran the business full-time while Sanchez worked as a car salesman and pitched in at the cleaners on occasion, their daughter said.
"[My mother] has been a part of countless weddings with alterations, bridesmaid dresses, and she made so many friends in that community, as well," Isela Macedo said. "It's been amazing to see all the love and support that they have for them, and my stepdad supported her through all of it. 
"While she was building up the business, he worked and he really provided for us until her business took off. And then from then on, it was both of them working hard."
Their shop was featured in Chicago Magazine's Best of Chicago Awards in 2012, Isela Macedo said.
"I know they had such an impact on the community," she said. 
The couple traveled to Texas to visit Maribel Macedo's mother and Sanchez's extended family for Christmas, their daughter said.
They then made a detour in Florida to take the honeymoon they'd delayed since celebrating their 10th anniversary with their dream wedding, their daughter said.
"They were so happy. They kept [saying] it was a dream come true to be there," Isela Macedo said.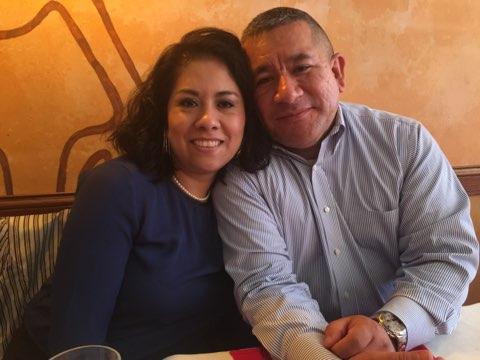 The crash occurred 12:40 a.m. Jan. 1 as the couple was on their way home from Walt Disney World, Isela Macedo said. 
The family had been receiving FaceTime calls and videos and photos in a family group chat from the couple throughout the day, but they stopped hearing from them New Year's Day morning, when they should have driving back to Chicago, their daughter said.  
Isela Macedo and other relatives learned of her parents' death a few days after the crash, she said.
Macedo, who doesn't have siblings, said her cousins have been a big help as she mourns and waits for other family relatives to arrive in Chicago to get her parents' affairs in order. Sanchez, Isela Macedo's stepfather, had five other children.
"They're like my brothers and sisters," Macedo said. "They were able to be here to support me and be here with me to show so much support so I never felt alone. But that doesn't make it any easier. It's really difficult for my family to accept this tragedy right now."
One thing that's helped Isela Macedo and her family during this time is the memories community members and friends have shared on the GoFundMe.
"Maribel was such a bright light in our community and I was always happy to see her and chat when I brought in an item for her to tailor or some dry cleaning," one person wrote.
Other well-wishers recalled Maribel Macedo offering chocolates to help a dizzy friend during a wedding dress tailoring, seeing her dog Rosita at the cleaning business and knowing the couple from church.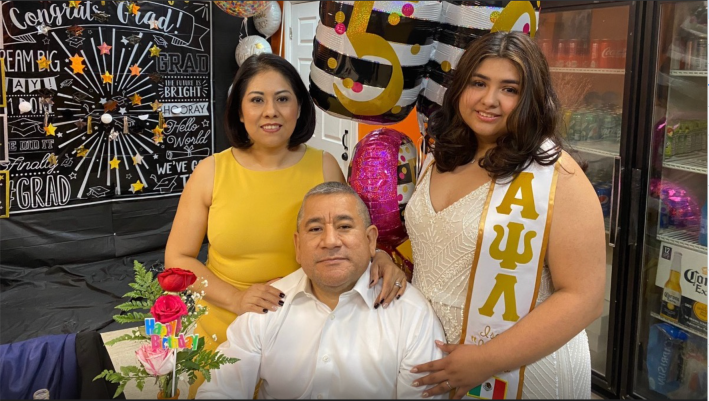 Isela Macedo said it comforts her to remember the love her parents poured into her over the years. Her parents once rushed to her side after she had to pull over to the side of road when she was dealing with a health issue.
"They took the emergency lane to come get me, take care of me and be there for me and give me what I needed, and they stayed on the phone with me the entire time," Macedo said. "It's something that I'll never forget, that support and love, especially."
Neighbors and customers who want to pay their respects can do so at a memorial service 7-9 p.m. Saturday at Green Burials of Love, 6520 N. Milwaukee Ave.
Subscribe to Block Club Chicago, an independent, 501(c)(3), journalist-run newsroom. Every dime we make funds reporting from Chicago's neighborhoods.