WICKER PARK — Wicker Park leaders are banning overnight parking on part of Division Street to combat public partying and crime in the area, a move that's drawn mixed reactions from business owners.
The trial parking ban will run midnight-5 a.m. Thursday-Sunday on the 2000 and 2100 blocks of West Division Street along the border of Wicker Park and Ukrainian Village. It will go into effect Dec. 29.
Those two blocks of Division Street are home to numerous bars and restaurants, several of which stay open past midnight on weekends.
Similar to an overnight parking ban implemented on Milwaukee Avenue in Wicker Park, Ald. Daniel La Spata (1st) said the measure is one tactic to potentially reduce public drinking, rowdiness and illegal activity. The alderman said 14th District police have received more than 400 calls since June relating to issues on those two blocks.
"A lot of times they say that they have folks who aren't even patronizing these businesses, who are just buying liquor or taking drinks out from BYOB places and just drinking in their cars," La Spata said.
The ban is a trial and his office will work with local police to gauge how well it works, La Spata said. It will be in place until at least the end of January, but La Spata said it could be extended.
The Milwaukee Avenue parking ban was extended several times before the City Council voted to make it permanent in January.
"We want to look at, are we just pushing rowdy, illegal behavior onto other streets? Do we still have sufficient parking for employees of these businesses to be able to get to work? We want to look at all of these different factors, including are we seeing a reduction in calls for service, not only year over year, but looking at the last six to nine months back," La Spata said.
The measure comes on top of Chicago's annual winter overnight parking ban which prohibits drivers from parking on 107 miles of city streets 3-7 a.m. from Dec. 1-April 1, including on Division Street.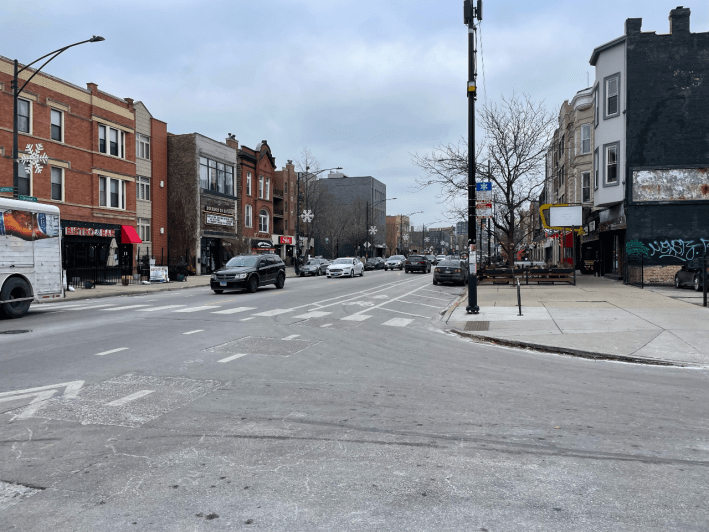 Scott Weiner, who owns The Fifty/50 sports bar, 2047 W. Division St., said the parking ban is a "great idea," and it's needed to help reduce criminal activity in the neighborhood.
Weiner, whose restaurant group also operates Roots Pizza and West Town Bakery, said he used to keep The Fifty/50 open until 2 or 3 a.m. but has closed at midnight for several years.
"I think that the reality is most people are not driving to bars if they're hanging out at midnight. They're taking an Uber these days. And I think that anything that can make that street safer, make the perception of the street safer, is in the interest of all of the businesses," Weiner said.
But Thomas Brewer, owner of Whadda Jerk bar and restaurant, 2015 W. Division St., said the ban could threaten his ability to stay in business.
Many of Brewer's customers drive to Whadda Jerk from outside the neighborhood, especially on Friday and Saturday nights when it's open until 1 a.m. or 2 a.m., he said. Parking is a nightmare in the area for customers and staff, and the ban would only make things worse, he said.
"I already get complaints from customers all the time about it taking them 30 minutes, 45 minutes to find parking. I'm already getting those complaints before a parking ban. So with a parking ban, there's absolutely no parking over there," he said. "Now you're going to subtract two blocks of parking? Where will everyone go?"
While he's seen some issues with public partying and general rowdiness on that strip of Division, Brewer said he thinks the problems as reported are overblown. He worries the ban will ultimately keep Black and Brown people, who make up the majority of his customers, out of Wicker Park.
The ban will impact "every business on the block that Black and Brown people patronize," Brewer said. "I don't feel like it's targeted at me, just me. I feel like this is targeted against Black and Brown people period wherever they going on Division. And that just happens to affect my audience."
Asked about that concern, La Spata said "we would never want this policy to have either a racist intent or impact or to target any specific business based on the race or ethnicity of their patrons."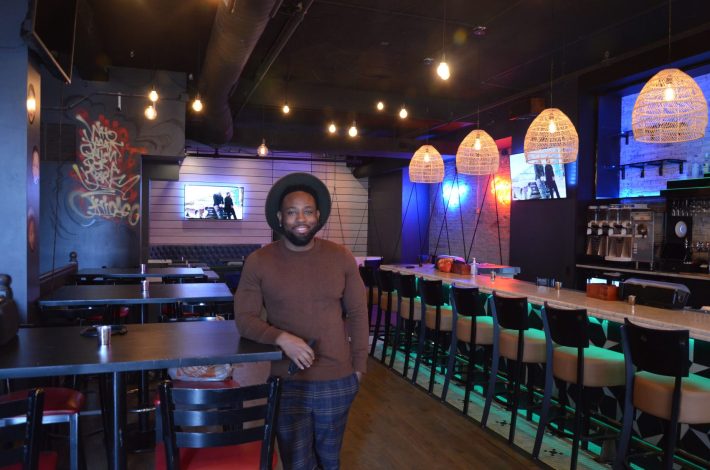 Officials will examine how the ban impacts the entire neighborhood, including businesses, employees, customers and residents, La Spata said. But the alderman, his office and 14th District police leaders are determined to give it a shot to keep people safe, La Spata said.
"The status quo here is untenable," he said. "The thing that I would want [businesses] to recognize as well is the biggest negative impact on their businesses is if people don't perceive that stretch of the neighborhood as being safe."
La Spata and 14th District officers have reached out to some businesses on the street about the ban, and the alderman's office is working on a detailed flyer to distribute in the area, he said.
The first weekend the ban is in effect includes New Year's Eve. During that time, officers will only issue warnings or citations to violators and only tow cars if they pose a "genuine public safety issue," La Spata said.
"We do not want anyone to be surprised that this is coming," La Spata said.
Listen to "It's All Good: A Block Club Chicago Podcast":