UKRAINIAN VILLAGE — A Chicago food truck famous for Jamaican jerk chicken is putting down roots on Division Street.
Whadda Jerk will open its first brick-and-mortar restaurant this spring at 2015 W. Division St., on the Wicker Park-Ukrainian Village border.
Whadda Jerk will replace Clever Rabbit, which closed during the pandemic, Eater reported. Chef and owner Thomas Brewer has lived in Ukrainian Village for eight years. He launched his food truck in 2017 with the long-term dream of opening a neighborhood restaurant.
"I had to pivot to survive," Brewer said. "The pandemic allowed me to focus on growing."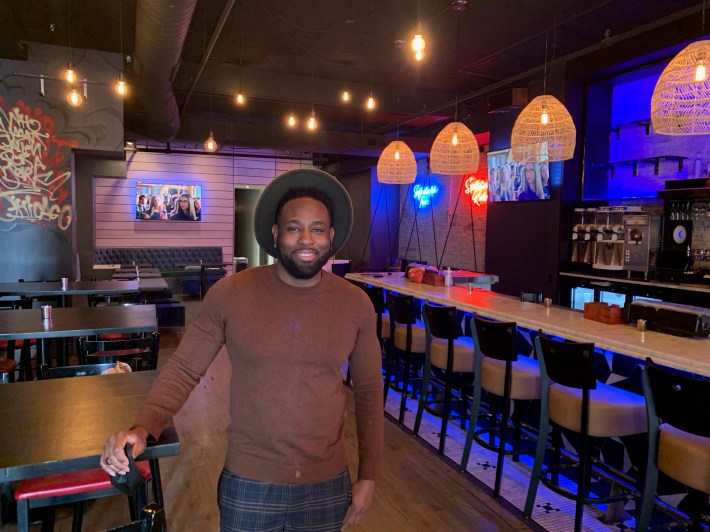 Brewer grew up in Auburn Gresham; he didn't start cooking until he was 30, while he was working for a beverage company. But once he started barbecuing, he was hooked, he said.
Brewer learned the art of jerk by watching YouTube videos. He flew to Jamaica for a research trip.
"I really enjoy the technique of it," he said. "Everyone can throw something on a grill. Jerk takes technique."
He launched his food truck in 2017. Before the coronavirus pandemic, Whadda Jerk's primary clientele included weekday lunchers in The Loop, corporate catering and late night bar-goers. Summer street festivals were lucrative, too.
With the help of Brewer's 21-year-old son, now a freshman at Howard University in Washington, D.C., Brewer would often work 18-hour days on the truck.
He'd wake up at 3 a.m. and move the truck Downtown. Then he'd come home and nap until 8 a.m., when he'd go back to the truck to begin cooking for the lunch shift.
Lunch crowds dissipated about 2 p.m., at which point Brewer and his son would begin preparing for dinnertime catering clients. By 9 p.m., they'd be ready to feed bar goers in River North — often working until 6 a.m.
Some nights they'd sleep in the truck's front seats and wake up for another event at 10 a.m.
When the stay at home order went into effect in late March 2020, Brewer lost 70-80 percent of his revenue, he said.
Brewer had always wanted to open a brick-and-mortar restaurant, but because of the demands of the food truck and catering business, he never found the time. The pandemic gave him an opportunity to slow down and finally put together a business plan, he said.
"Within the last year, all this bad stuff happened," he said. "But it gave me time to sit back and strategize how I was going to open a restaurant."
Before setting up shop on Division Street, Brewer signed a lease inside a cloud kitchen — a delivery-focused shared kitchen space in which restauranteurs can work with third-party apps such as Uber Eats and Grubhub to prepare and quickly deliver food.
The business model didn't treat him well, Brewer said. On his busiest days, he might complete a dozen or so orders. Meanwhile, he said, the kitchens' chain tenants would deliver hundreds of meals a day.
"Those places are made for people like that," he said. "Not for small businesses. … By the time you get your money, Grubhub is making more than you." 
RELATED: Cloud Kitchens Benefit Uber Eats, Grubhub While Local Restaurants Suffer, Critics Say — And There's A New Push To Regulate Them
The Clever Rabbit spot is perfect for his vision of a sit-down restaurant, Brewer said. The garage doors will open for an indoor-outdoor dining experience, he said.
Inside Whadda Jerk customers will see bright colorful lights, as well as cutout photos of Brewer's three children. A mural depicting a Chicago streetscape features Whadda Jerk as well as other independent businesses owned by Brewer's family and friends.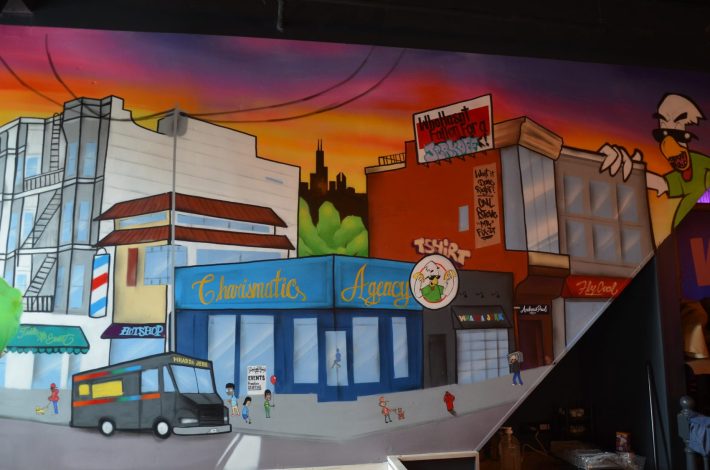 Whadda Jerk will serve classic jerk chicken sandwiches. Brisket and jerk chicken mac 'n' cheese will grace the menu, as well as tortilla bowls filled with jerk chicken. The bar will serve a variety of island-inspired drinks, including daiquiris, pina coladas and a frozen Hennessy concoction.
At full capacity, Whadda Jerk will eventually seat 93 inside, while the patio will seat 20.
Brewer encouraged other aspiring entrepenuaers to take time to follow their passions.
"Do whatever it takes to achieve your goals," he said. "I don't have a lot of money at all. Everything is in the business. Go for it. Take that leap."
Brewer recently opened a food stand inside Dr. Murphy's Food Hall in the Medical District and is launching a food truck in Dallas, Texas.
For updates, follow Whadda Jerk on Facebook and Instagram. Brewer is hiring for all restaurant positions and hopes to hire at least 14 people. Those interested in applying can email whaddajerkrecruit@gmail.com.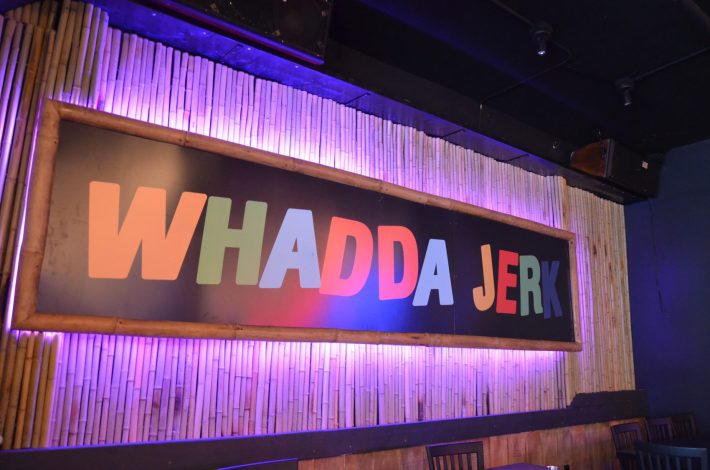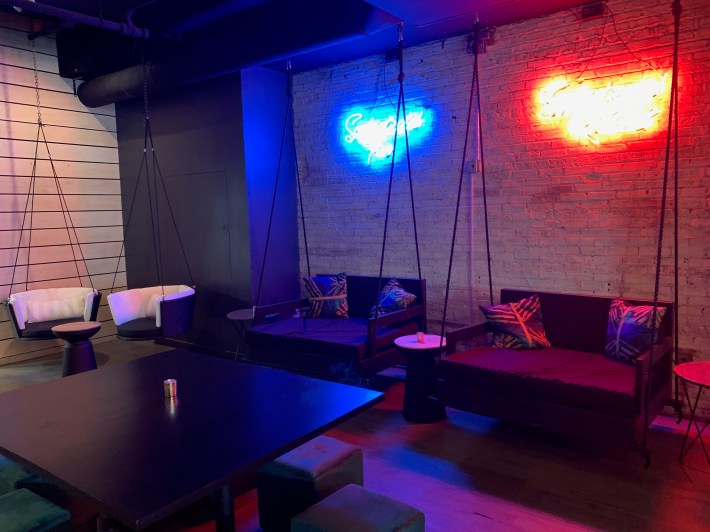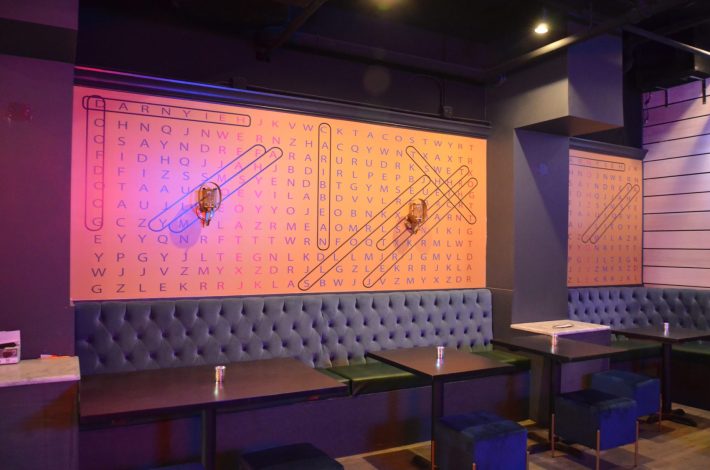 Subscribe to Block Club Chicago. Every dime we make funds reporting from Chicago's neighborhoods.
Already subscribe? Click here to support Block Club with a tax-deductible donation.