EAST UKRAINIAN VILLAGE — Cloud kitchens have the potential to destroy neighborhood restaurants if left unchecked and unregulated, a West Town restaurateur warned neighbors during a Monday community meeting.
Cloud kitchens have exploded in popularity in recent years. National chains like Chipotle or Chick-fil-A have been known to set up shop in these shared spaces — often opened in warehouses — and offer delivery through GrubHub, Uber Eats or other third-party services. The model allows them to avoid hiring public-facing employees and paying rent or taxes on their own storefronts.
Scott Weiner, co-owner and co-founder of the Fifty/50 restaurant group, said it's time for the city to regulate these spaces.
"It's kind of sneaking into our backyard right now, and I don't think a lot of people are aware of it," Weiner said during a virtual community meeting this week. "They are not supporting local businesses. That is for sure. The disrupters of the food industry, that's gonna be the death of your local mom-and-pops."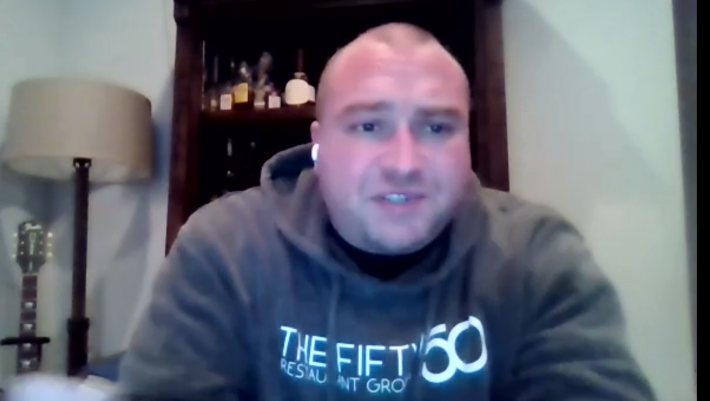 Weiner's comments come as neighbors are increasingly pushing back on cloud kitchen operations in the city. In North Center, a cloud kitchen that opened despite local opposition has created traffic, safety and cleanliness concerns many neighbors had warned about before it opened.
Cloud kitchens can also skirt some of the scrutiny city departments would give to traditional businesses because of loopholes in zoning laws and business licenses, critics say.
Weiner said his goal is to "help level the playing field" between local restaurants and cloud kitchens. If neighbors and aldermen can have a say in whether a business can open a 4 a.m. bar on a block, they should also have a say in whether a cloud kitchen can open, he said.
"This is one of those things, if we don't do something now, to change the way this is regulated now … six months from now, it's too late," he said. "You're gonna have North Centers all over the city."
'No Accountability Whatsoever'
Cloud Kitchens opened at 4131 N. Rockwell St. last year in North Center despite objections from neighbors and Ald. Matt Martin (47th). Former Uber CEO Travis Kalanick has a controlling stake in the company, a startup specializing in providing commercial kitchens for delivery-only restaurants.
North Center neighbor Jeff Jenkins said Monday third-party delivery drivers and the semi-trucks delivering food consistently block traffic in the neighborhood, resulting in a loss of parking for the neighborhood businesses, Jenkins said.
"No accountability whatsoever," he said. "And local residents and small businesses are paying the price."
RELATED: North Center Neighbors, Alderman Say Cloud Kitchens Has Created Traffic, Parking And Garbage Nightmare On Rockwell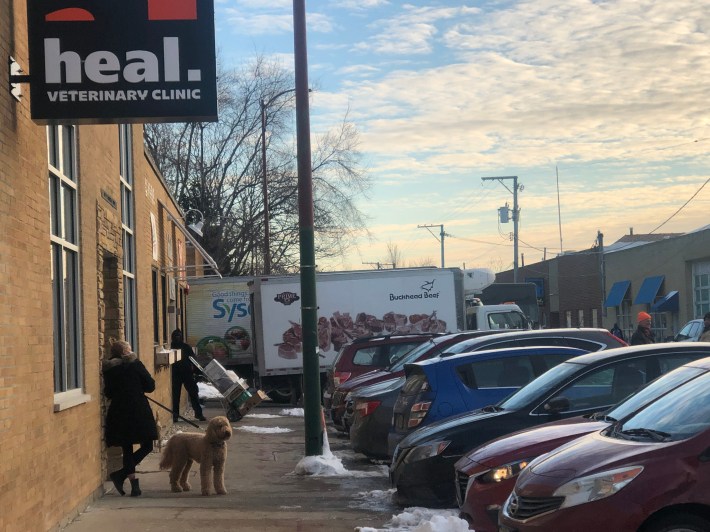 Because cloud kitchens are not a clearly defined business and can open in light manufacturing districts without a zoning change, they are able to fly under the radar, Weiner said.
Delivery drivers and food preparers can be labeled as independent contractors, which means their employers can avoid responsibility to safely prepare food while also taking advantage of the workforce, Weiner said.
Cloud kitchens work in tandem with third-party delivery app companies, such as Grubhub, Uber Eats and Door Dash. These companies have a strong lobbying presence in Chicago, so neighbors and aldermen need to push for change soon, Weiner said.
Until city leaders clearly define a "cloud kitchen" as a specific type of business, the business model will go unregulated and unchecked, Weiner said. And it's already happening in West Town, he said.
For example, a cloud kitchen opened last year at 850 W. Superior St. in River West. The company did not need a zoning change to open in the warehouse and therefore did not require sign-off from neighbors or Ald. Walter Burnett (27th) before opening.
At the time, the opening of the kitchen was shrouded in secrecy, and Block Club was unable to identify the owner of the business.
The company tied to the business license — 846 W. Superior St. Chi — is based out of an office building in Los Angeles, according to state records.
Also based at this address is City Storage Systems. Last year, Kalanick spent $150 million to buy a controlling stake in City Storage Systems, the holding company of CloudKitchens, through a fund he established around the same time.
Building signs named the business as Westline Food Junction, but the company is named the Kitchen Door, according to its website. Neither staff on site nor The Kitchen Door responded to Block Club's request for comment.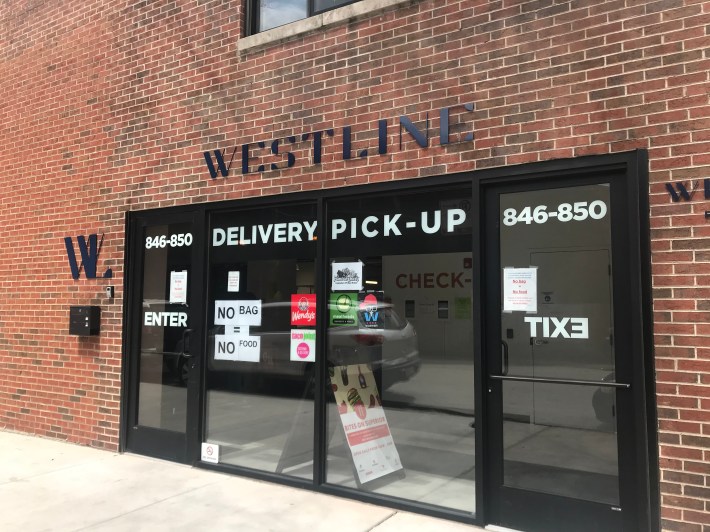 Famous Dave's, a barbecue chain founded in Chicago with more than 150 locations nationwide, rented a unit inside the River West cloud kitchen last year.
At the time, Chief Operating Officer Tony Muniz told Block Club the cloud kitchen partnership allowed Famous Dave's to bring back staff and cast a wider net for delivery within Chicago.
"It benefits both the consumer as well as us as a restaurant business," Muniz said.
But Weiner warned that if left unregulated, cloud kitchens will grow their corporate tenants and big tech investors' pockets while killing the business of independent restaurants — especially during the coronavirus pandemic, which has significantly reduced the money that can be made from indoor dining.
Already, scores of Chicago restaurants have closed due the pandemic, from Michelin-starred West Loop kitchens to beloved dives.
"When I make money at one of my restaurants … I live in this neighborhood. This money is not staying in Chicago," Weiner said. "The corner guys, the ones that have 10, 15 seats … their business is all delivery. It's just a matter of when they go under."
 Subscribe to Block Club Chicago. Every dime we make funds reporting from Chicago's neighborhoods.
Already subscribe? Click here to support Block Club with a tax-deductible donation.