ROGERS PARK — Workout and sports facilities have been added to lakefront parks in Rogers Park.
The Park District completed a restoration this month of tennis courts at Rogers Beach Park, 7705 N. Eastlake Terrace. The district also added lining for pickleball courts, Ald. Maria Hadden (49th) said.
Pickleball is a rapidly growing sport that combines tennis, badminton and ping pong and is considered more accessible and less intense than tennis. The Park District plans to add 50 pickleball courts across the city by 2025, joining the 80 courts already in use.
The four pickleball courts are outlined in yellow paint, while the two tennis courts are shaded in blue.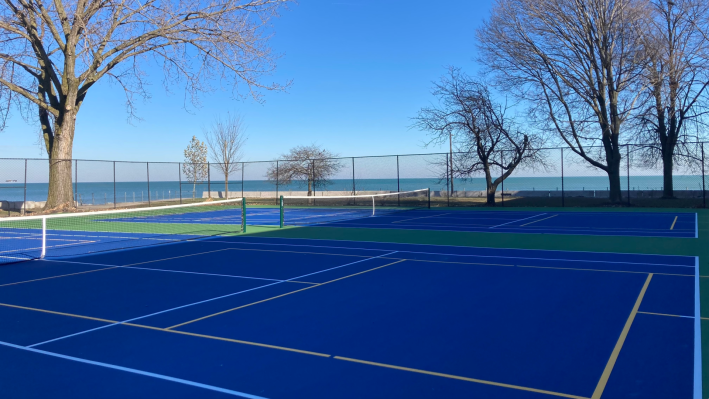 The Park District also installed a revamped "fitness zone" at Loyola Park, 1230 W. Greenleaf Ave.
There fitness zone expands the amount of adult exercise equipment at Loyola Park. Adding the fitness equipment was a winning project in the 49th Ward's 2019 participatory budgeting process, which allows neighbors to vote on projects to receive aldermanic funds. The project received $100,000 in funding, according to the 49th Ward.
The exercise equipment is on the southern end of the park, just east of Morse Avenue. It is intended for people 14 and older.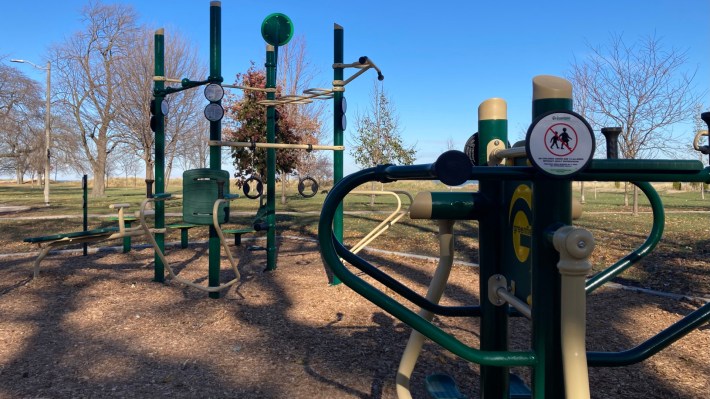 Listen to "It's All Good: A Block Club Chicago Podcast":