LOGAN SQUARE — The owner of Concord Music Hall is opening a trio of establishments next to the Logan Square venue, an ambitious effort to bring life to a languishing Milwaukee Avenue stretch.
Prolific night club and venue operator Nick Karounos is filling in the rest of the Concord's vacant building at 2051-43 N. Milwaukee Ave. with an all-day cafe, a cocktail bar and a speakeasy-style club.
Stay Cafe is taking over the southernmost storefront in the Milwaukee Avenue building owned by Karounos.
The sit-down cafe at 2043 N. Milwaukee Ave. will serve all-American breakfast and lunch, along with coffee and snacks. It is slated to open the second week of November.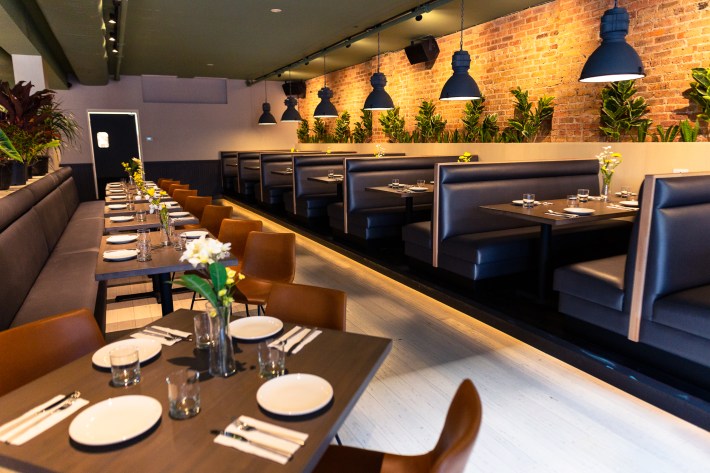 A cocktail bar called Bad Habit and a bar/venue dubbed Smoke & Mirrors will debut in the adjoining storefronts in the coming months, Karounos said. Bad Habit is expected to open shortly after Stay Cafe, while Smoke & Mirrors doesn't have an opening date yet, he said.
With the new spots, Karounos hopes to revive the Milwaukee Avenue block, which has struggled with vacancies in recent years, even as the Concord has flourished, he said.
"We really wanted to create something that was neighborhood-focused, that offered something for everybody, and also concepts that were different but had synergies between them," Karounos said.
Karounos is a longtime fixture in Chicago's night club and music scene who owns PRYSM Night Club in Lincoln Park and Radius in Pilsen. He was also part owner of Fulton Market night club The Mid before it closed in 2018.
Karounos and two partners opened Concord Music Hall in 2013, taking over the former VLive space.
The Concord is a 1,600-capacity, mid-sized music venue that draws a range of big name performers and niche acts, from R&B artist SZA to Swedish rapper Yung Lean. It often draws lines down the block.
The third-floor venue is the only business in the large Milwaukee Avenue building. Much of the building — about 15,000 square feet of space — has sat empty for years, Karounos said. Mexican restaurant La Islas Marias, 2047 N. Milwaukee Ave., closed several years ago.
Plans to redevelop the closed CVS next door into a grocery store have stalled.
Karounos said he aims to liven up the sleepy Milwaukee Avenue stretch with a burst of businesses. Building renovations have been underway since last year.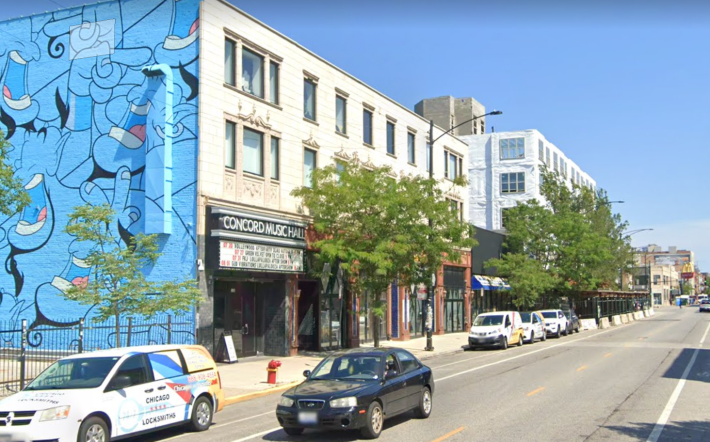 Once open, Stay Cafe will serve breakfast and lunch classics, from pancakes and omelets to salads and wraps, along with house-blended coffee and a "strong" brunch cocktail program, Karounos said.
To start, the cafe will only be open for breakfast and lunch, but Karounos said he plans to roll out a dinner menu shortly after opening.
Bad Habit will mostly serve craft cocktails with a focus on tequila and mezcal drinks, as well as small plates. Smoke & Mirrors is the late-night club of the three establishments; the bar will host regular events such as open mic nights and DJ sets, Karounos said.
"The idea is to have people flow through — come for dinner, then go to Bad Habit or flow into Smoke & Mirros," Karounos said.
Karounos is also co-owner of West Loop restaurant Hide + Seek, which opened in September.
Watch our "On The Block" TV show on The U, CW26 and MeTV.
Listen to "It's All Good: A Block Club Chicago Podcast":