OLD IRVING PARK — Lake Effect Brewing has less than two months in its Old Irving Park spot before the company packs up and prepares its move to Avondale.
Last week, brewery owner Clint Bautz announced the company will close its production facility at 4727 W. Montrose Ave., #C, on Dec. 15. Lake Effect is moving to an old auto repair shop in Avondale after backing out of plans to move into a historical Jefferson Park firehouse because the project was being slowed down.
The Avondale spot at 3076 N. Milwaukee Ave. has room for the brewery's beer productions, an indoor taproom and a beer garden in the back, Bautz said. Renderings of the space shared online have been submitted to the city for zoning and liquor license approval, he said.
"We will get producing as soon as we can," Bautz said.
The hope is the city approves the company's beer license before the end of the year so there is minimal disruption to the beer production, though the company may partner with another brewery to make its beers if the timeline is slow, Bautz said.
The taproom could be open by spring, though it all depends on permits, licensing and construction, Bautz said.
Lake Effect Brewing's Avondale lease began in July, and the company has moved some equipment into the spot, Bautz said.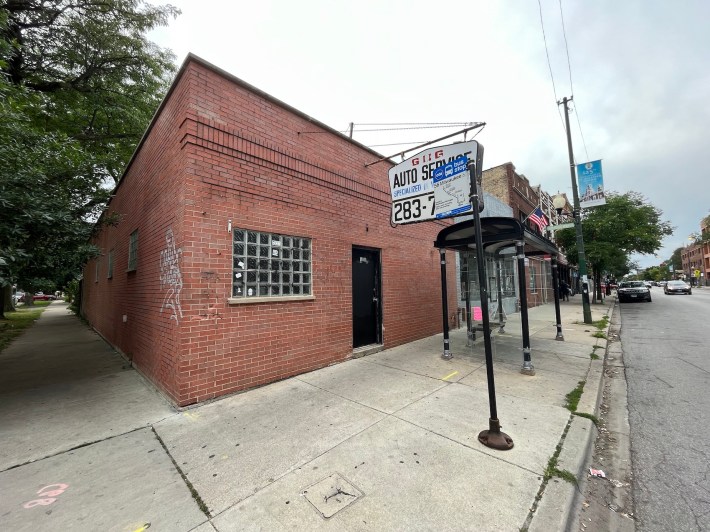 To prepare for the Avondale buildout, Lake Effect released membership package tiers to bring in extra money while the company transitions. Fans can choose from seven membership levels that cost $50-$10,000, with benefits including swag, discounts and beer.
For $5,000, people get those perks and get to name a tank after themselves or a special someone. And for $10,000, customers receive all of the perks plus a private beer party.
"We're selling packages that we already have now [since people] won't be able to get the packages until we are open" in Avondale, Bautz said.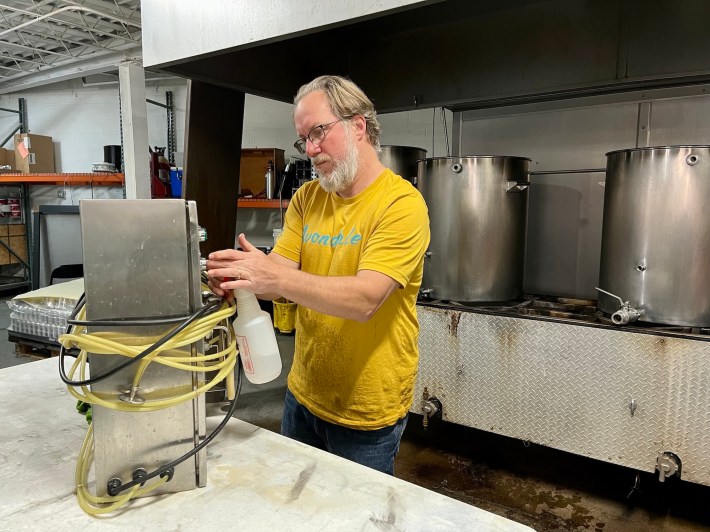 Membership benefits will begin within six months of the opening, and subscriptions will run for one year.
Bautz hopes people will help the company by buying memberships and beer from its current location until it closes. Business has been slow, and Bautz said he needs the support.
"I need people to come in now to buy all this beer. I can't take it with me. It has to go," he said.
Mary Hickey Panayotou, owner of Chicago Costume and Lake Effect's landlord, previously said she has plans for the space when Lake Effect leaves but declined to share more information.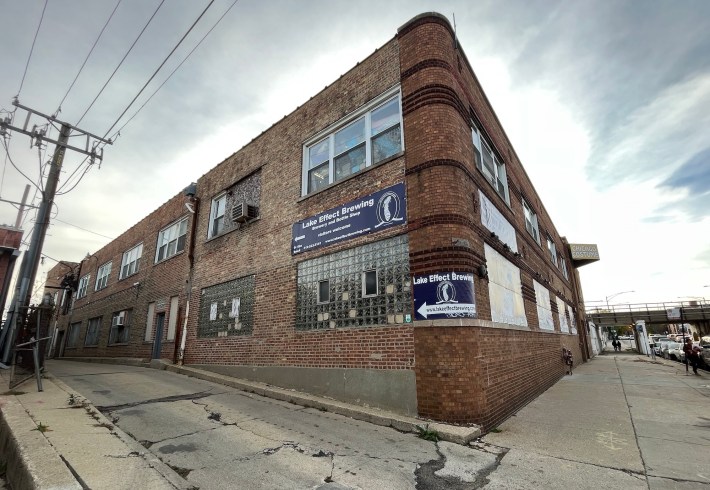 Despite low beer sales, Bautz is optimistic business will pick up next year and there will be fewer bumps in the road. It will also help the company compete with other breweries, he said.
"When we get the taproom opened, we should be a lot more stable," Bautz said. "All the stores [who buy from Lake Effect] are great, but it's hard to survive without having retail sales." 
People can order online for pickup or walk in. Lake Effect is open 10 a.m.-5 p.m. Monday-Thursday, 10 a.m.-7 p.m. Fridays and 10 a.m.-6 p.m. Saturdays until Dec. 15.
Listen to "It's All Good: A Block Club Chicago Podcast":