Editor's Note: This story was updated to reflect new developments shared by police.
ROGERS PARK — A series of slayings in California do not appear to be linked to the "Duck Walk Killer" who ambushed and murdered two people in Rogers Park in 2018, a lead investigators had looked into this week, according to a report.
The attacker in California has slain at least six people, four of them experiencing homelessness, in Oakland and Stockton, according to NBC's Chicago and Sacramento affiliates. Investigators told reporters this week they thought that killer might be the same Duck Walk Killer who terrorized Chicago for a short period four years ago based on the attacker's unique walk.
The officers talked and compared notes, and have concluded there is no connection based on what they know at this time, Chicago police spokesman Tom Ahern said.
The shootings in Chicago made headlines as officers warned neighbors the killer likely lived among them — but they have gone unsolved.
On Sept. 30, 2018, the Duck Walk Killer shot dead 73-year-old Douglass Watts as he walked his dogs in the 1400 block of West Sherwin Avenue. The killer ran away.
The next day, Oct. 1, the man shot and killed Eliyahu Moscowitz, 24, near the lakefront trail and Lunt Avenue.
The attacker went up to the men, shot them and took off, and he didn't rob them, police said at the time. There was no obvious motive, and ballistics tests showed the same gun was used to kill the men, police said.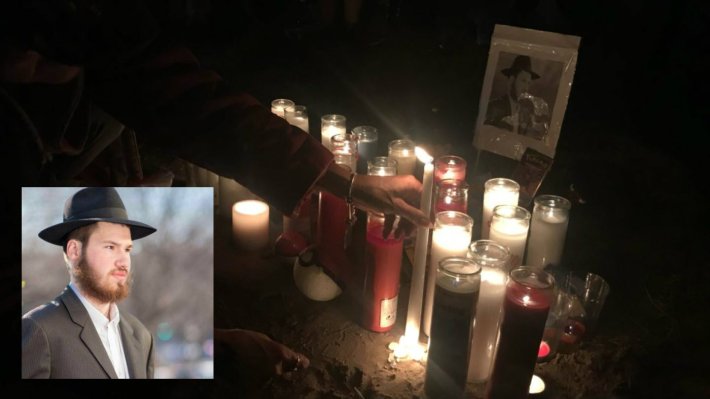 Investigators warned the killer likely lived in the Rogers Park area, saying someone at a community meeting about the violence likely knew the man. The killer walked with "duck feet," his toes pointed out, officers said.
But then the killer disappeared, with no more shootings publicly linked to him.
Earlier this week, California and Chicago police were working together to determine if the Duck Walk Killer is responsible for the recent slayings in Stockton and Oakland. Stockton police announced Friday there does not appear to be a connection at this time.
Ballistics tests in the California slayings have been used to link shootings that killed six men and wounded one woman, all of the victims shot while alone and without being robbed or otherwise attacked, according to NBC.
"It definitely meets the definition of a serial killer," Stockton police officer Joseph Silva told NBC. "What makes this different is the shooter is just looking for an opportunity, and unfortunately our victims were alone in a dark area."
The victims don't appear to have known each other, and the attacks don't seem related to drug or gang violence, Silva told NBC.
The first of the known California slayings happened in April 2021, and the woman who was wounded was shot just a few days later, according to NBC. The rest of the shootings occurred July 8-Sept. 27, 2022.
The man who shot the woman wore a dark-colored hooded sweatshirt with his hood up, dark-colored pants and a black face mask, according to NBC. She heard noise outside her tent, so she went to check it out. A man waiting outside shot at her repeatedly without saying a word, only lowering his gun when she charged him, according to NBC.
The attacker was caught on video at several of the California crime scenes, according to NBC. Police said he had an "uneven stride" and a significantly "upright" posture.
It's possible there are multiple people involved in the California slayings, police told NBC. The investigation is ongoing.
Subscribe to Block Club Chicago, an independent, 501(c)(3), journalist-run newsroom. Every dime we make funds reporting from Chicago's neighborhoods.