WOODLAWN — "Things were thriving" at 7323 Chicago Café through its first two months of operation, owner and executive chef Marquinn Gibson said.
Customers bought paninis, lemonade and other treats from the café, which opened Aug. 6 in a shipping container at Flying Squirrel Park, 6600 S. Woodlawn Ave. They said they appreciated having a new business in the community, Gibson said.
But the café faced a setback when someone burglarized the container Oct. 4. The thief broke its window and window frame to get inside, then took its generator, a Bluetooth speaker and other electronics, Gibson said.
Gibson launched a GoFundMe to get the business back on track, raising $3,500 from neighbors and supporters as of Thursday. Gibson is looking to reopen "in the next week" after GoFundMe releases the money, he said.
"In just four days, we exceeded our goal," Gibson said. "That lets you know the community is rallying behind us — that they appreciate what we offer and bring to the table."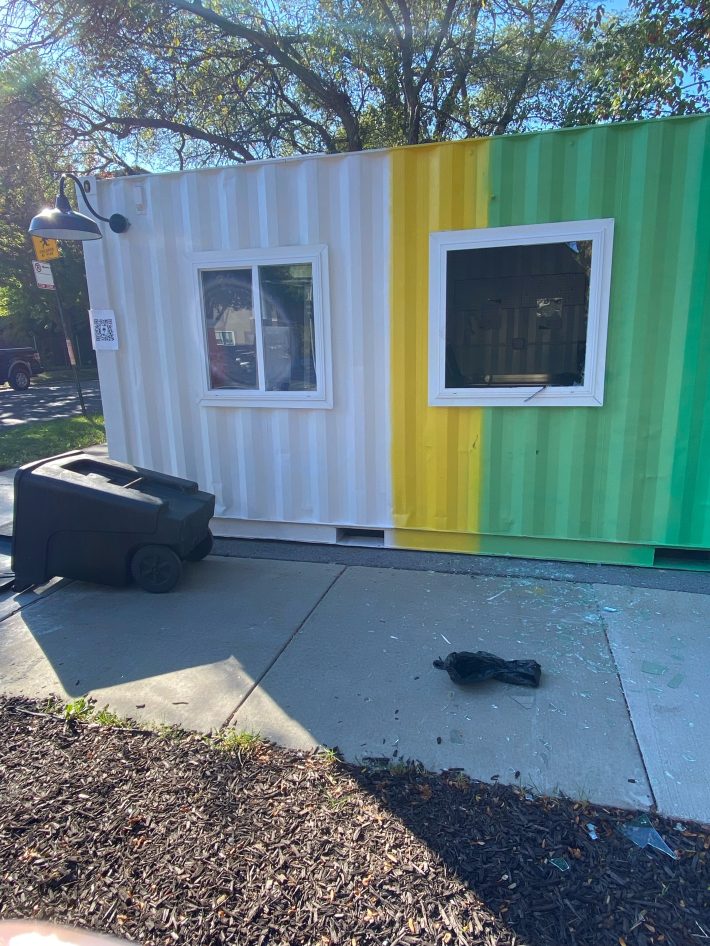 About $3,000 will be used to replace everything lost and broken in the robbery, and to hire a welder to build cages on top of the container for the generator and a condenser, Gibson said.
Additional donations will help pay for security improvements such as an alarm system, shutters over the windows and new security cameras, Gibson said.
"Our Ring cameras that we already have installed unfortunately didn't catch the burglar as they came in," Gibson said. "We have a backup generator, but that only ran for a certain amount of time."
Extra funds will also go toward finding insurance for the café in case of another theft, which was a challenge before last week's incident, Gibson said.
"Because the container is a new [concept], insurance companies don't really have coverage for it," Gibson said. "It's not a food truck, it's not a food stand; it's in this peculiar space where they're not sure how they want to approach covering a space like this."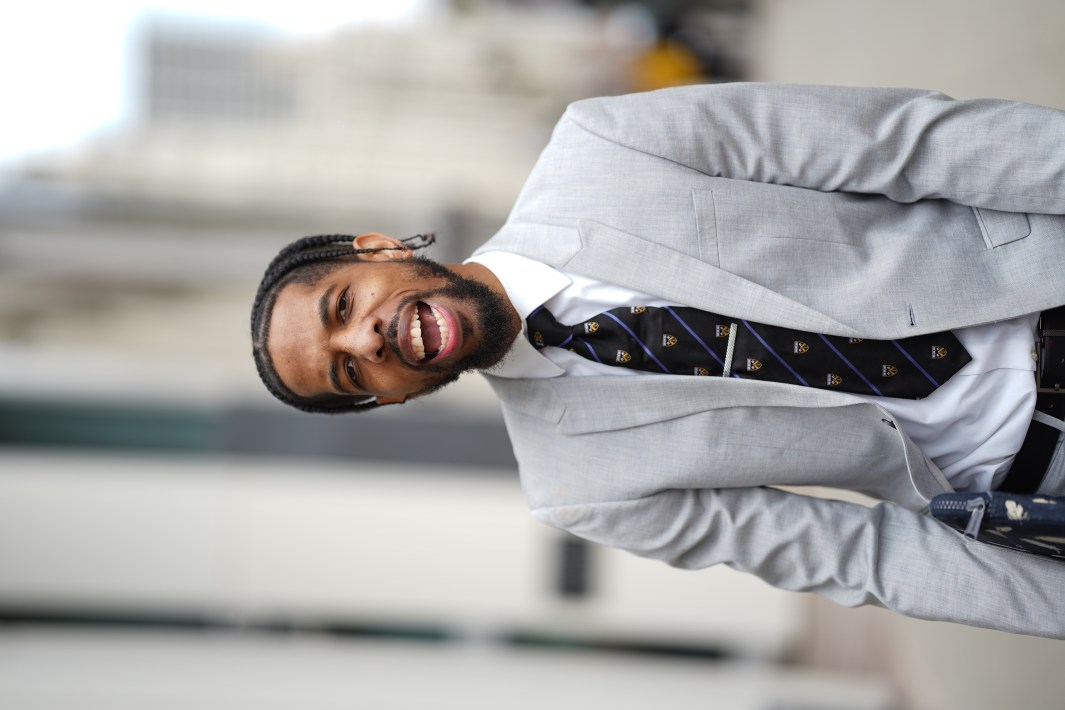 7323 Chicago Café is named after Gibson's childhood home in Englewood, which has been in his family since his great-grandmother moved from Alabama during the Great Migration, he said.
It opened with a menu of roasted chicken and Cajun turkey paninis for $15, a vegan wrap for $14, salads starting at $12, honey lavender lemonade for $4 and gourmet ice cream sandwiches for $8.50. Coffee and tea will be added to the menu when he reopens, Gibson said.
Gibson owns the shipping container that hosts 7323. If the café's reopening goes smoothly and business continues to thrive, Gibson would like to "build upon the container concept" pioneered locally by Boxville on 51st Street and open a food court of containers, he said.
"You might think the biggest goal is to get a storefront, a brick and mortar," Gibson said. "That's not really my goal. There are a lot of costs and overhead and things associated with that. … I want to be a little more creative and innovative when it comes to building out structures."
Last week's theft won't scare Gibson away from Flying Squirrel Park. The Woodlawn resident is committed to keeping 7323 in the same location, he said.
The café also received Park District approval to stay open through the fall and winter, since the container is insulated and heated, Gibson said.
7323 is working with a teacher at a nearby elementary school to coordinate a class visit after a student mentioned to the teacher they want to open a café, Gibson said. The visit can show the kids restaurants in unique settings are "feasible for you to do," he said.
It's the type of community work Gibson will continue through a nonprofit he hopes to start by the end of the year, he said.
"It's an extension of the café centered around food and community efforts [like donating] school supplies when kids go back to school, [or] having a career fair or a pop-up to demonstrate what we do with this café," he said. "It's being able to empower the next generation with real access to a business and a business owner."
Watch our "On The Block" TV show on The U, CW26 and MeTV.
Listen to "It's All Good: A Block Club Chicago Podcast":