GRAND BOULEVARD — A slate of big projects throughout the Near South Side are moving forward after getting key city backing Thursday.
The city's Plan Commission approved proposals for a $130 million Northwestern Medicine outpatient facility in Bronzeville's Cottage Grove Avenue corridor; the second phase of 43 Green, a transit-oriented, mixed-use project near the Green Line; a Black-owned dispensary in South Loop; and a new residential development.
Each project is scheduled for City Council review next week. Here's more: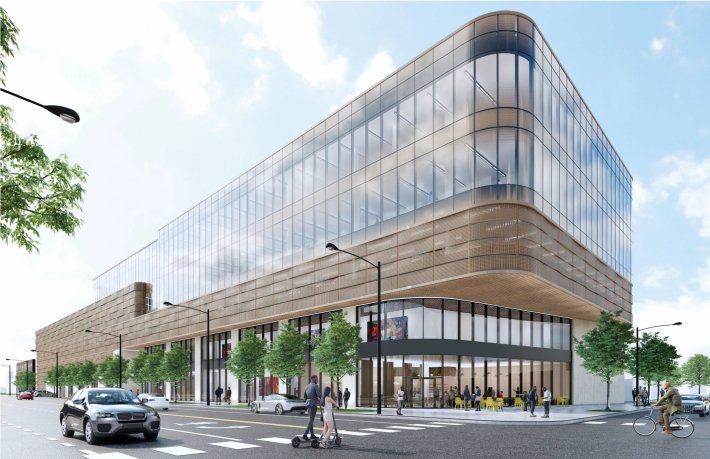 Northwestern Medicine's Bronzeville Clinic
The development team behind Northwestern Medicine's Bronzeville outpatient clinic received a zoning change allowing them to build a residential and business development in a vacant lot in the 4800 block of South Cottage Grove.
Plans call for a $130 million, 100,000-square-foot facility to be built on the lot, with a full-service clinic offering primary/specialty care, behavioral health and preventative care. The ground floor would have space for retail and community programs, along with an onsite lab and pharmacy.
The project would bring up to 1,500 construction jobs and 130 permanent jobs to the area, and the development team hopes to make the facility sufficiently sustainable for LEED certification. There are also plans to build a public alley between 48th and 49th Streets.
Northwestern Medicine officials have spent the past year on a listening tour, asking for input from residents on what they would want from a neighborhood clinic. The health care provider is collaborating with community organizations, including Bright Star Church, with whom they've partnered on wellness initiatives.
Construction could begin in early 2023 and be completed by 2025.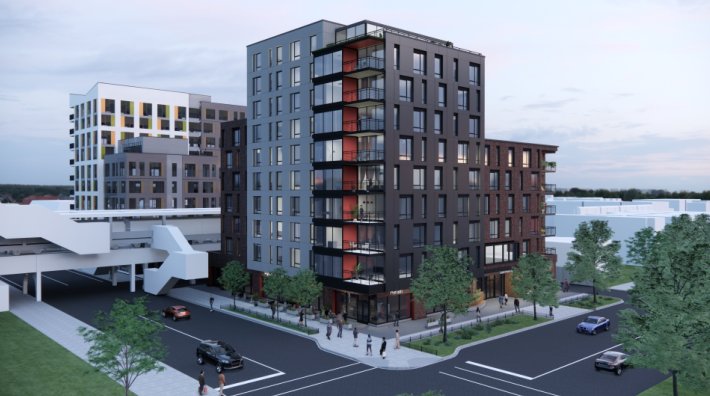 43 Green Phase II
43 Green is set to move forward with the next stage of the much-touted, $35 million project next to CTA's 43rd Street Green Line station.
The second phase of the plan calls for a 10-story building with 80 residential units: 24 studios, 48 one-bedrooms and eight two-bedrooms. It would also have retail space, 13 parking spaces and 53 bike spaces.
The first part of the development wrapped in August. Members of the team celebrated with a "topping off" ceremony. BOWA Construction is leading buildout efforts, with JMF Designs CEO Jacinta Mercier-Fisher handling the interior design. Artist Roger Carter will oversee the installation of a mural.
The project has the approval of Ald. Pat Dowell (3rd), who has said she hoped 43 Green will be a catalyst for other development in the area. Several developments are in the offing for the 43rd Street corridor, including The Forum and the Lillian Marcie African American Performing Arts Center.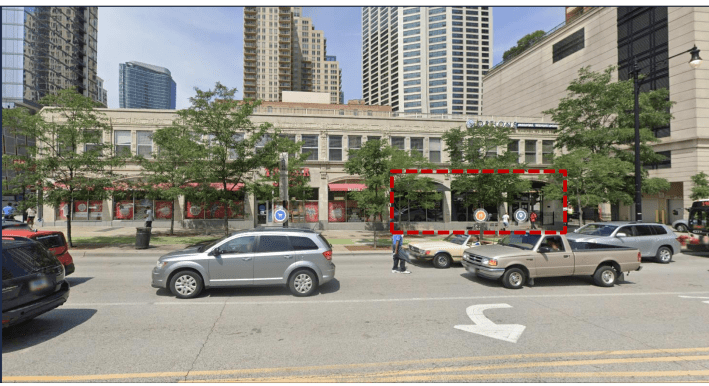 Family Roots Dispensary
Black-owned Family Roots LLC is seeking to convert an old South Loop Potbelly sandwich shop into a cannabis dispensary. The $650,000 project would create 30-50 construction jobs and 30-45 permanent positions.
CEO Matt Brewer, a native South Sider and Harvard Business grad who started the company with his mother and brother, has been met with some resistance from neighbors who worry the dispensary will increase loitering and crime. But Ald. Sophia King (4hth) told the zoning committee she doesn't believe the dispensary will bring "additional negative impacts" to the South Loop.
In addition to City Council approval, the project must also get endorsement from the Zoning Board of Appeals, which requires the team to have one more public meeting.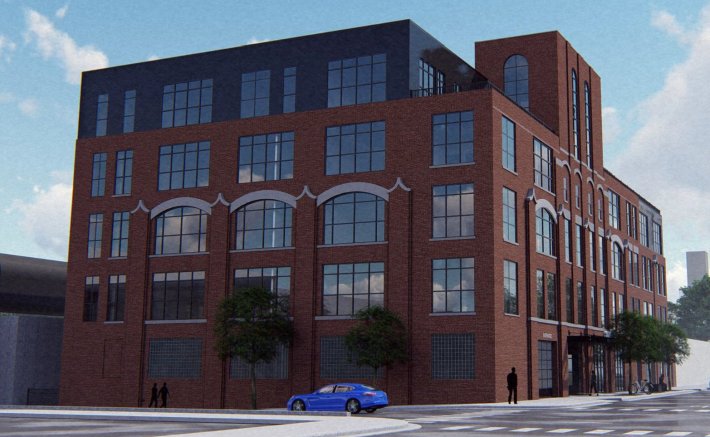 Solar Lofts
Solar Lofts, 2556 S. Federal St., is a redevelopment of an old warehouse near the Stevenson Expressway.
Developer 548 Capital is looking to convert the building once owned by the Nation of Islam into a mixed-income building with 47 residential units, retails shops, 25 parking spaces and a solar-powered rooftop. Sixty-eight percent of the development is affordable and — through 548 Capital's nonprofit, the 540 Foundation — participants from their workforce program will install the solar panels.
Black-led 548 Capital redeveloped two apartment buildings in Auburn Gresham, turning them into affordable housing. The Federal Street project has the support of Ald. Pat Dowell (3rd), who commended Managing Partner A.J. Patton and his team for their "phenomenal work" in returning the dilapidated warehouse to use.
Listen to "It's All Good: A Block Club Chicago Podcast":