RIVER NORTH — Staff at the recently closed Pink Taco in River North are scrambling to find jobs after they were unexpectedly laid off despite being promised positions at a new restaurant, workers said.
Pink Taco, 431 N. Wells St., closed July 3 after four years in Chicago. No formal announcement was made online; company leaders confirmed the closure to employees in an email obtained by Block Club.
Pink Taco's parent company, Z Capital Partners, plans to overhaul the restaurant under a new concept, Solita Tacos & Margaritas.
Xperience Restaurant Group, also owned by Z Capital, will operate and manage the establishment, according to the email.
Several former Pink Taco staffers said managers told the staff at a May team meeting the restaurant would become Solita Tacos and their jobs would be safe.
"I asked if we were still going to have our jobs and they said yes. They added that during the two-week renovation, when they were switching everything over, that we would be trained on the new menu and culture," said Alicia Townsend, a former Pink Taco server.
Dominique Durr, another employee, also said managers told staff they would be paid during the closure as they trained for the rebranding.
"I thought, 'OK, cool. I'm a hard worker,' so I wasn't worried," Durr said.
But as the closing date neared, training materials never came, Townsend said. At a June 27 staff meeting, just days before Pink Taco closed, management told the staff they were being let go from their jobs but could reapply to work for Solita Tacos, Smith said.
"I felt like somebody punched me in the stomach," former bartender Danny Smith said. "I felt pretty sick. I'm still kind of shocked because I don't have a job anymore because someone lied to me."
It's not clear how many employees were laid off, but former workers said it was a mix of full- and part-time staff.
Smith, Durr and Townsend were hired at Pink Taco in April after attending a recruiting event and said there was no indication during their interviews the company was going to close or change concepts.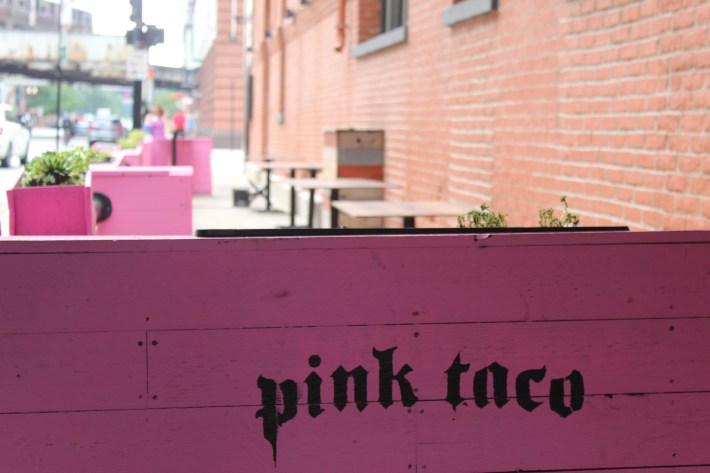 A spokesperson for Pink Taco said employees were legally required to reapply for new positions because Pink Taco and Solita Taco are different entities. Solita Taco falls under the Xperience Restaurant Group umbrella even though Pink Taco and Solita Taco are owned by Z Capital Partners, which owns restaurant concepts across the country, according to its website.
The company representative did not answer questions about why employees said they were initially told they would be able to keep their jobs.
Under the Illinois WARN act, businesses with 75 or more full-time employees are required to give 60-day notice of a mass layoff. Pink Taco's Chicago location has fewer than 75 employees.
Durr, Townsend and Smith said they have no plans to reapply to work at Solita Taco.
"People feel like they were cheated," Durr said. "Two of my coworkers are struggling right now with homes, and another is struggling with her wedding. She was depending on that money coming in."
Solita Taco has multiple positions open in Chicago for management, servers and kitchen staff. There's no indication when it will open.
"There's no way I'm going to put myself in that situation again," Townsend said.
Listen to "It's All Good: A Block Club Chicago Podcast":