MCKINLEY PARK — Strong coffee, walks on the beach and wine that's cheaper than water are just some of the reasons Maria Alejandra Rivera fell in love with Portugal. But it was the pastries that stuck with her when she moved back to Chicago.
After living in Cascais, Portugal, for three years, Rivera now sells Portuguese tarts, cakes and breads through her social media business, Cadinho Bakery. It's proven so popular Rivera's in the process of opening a brick-and-mortar shop in McKinley Park, she said.
Rivera and her husband have found their dream spot on 35th Street and Archer Avenue in McKinley Park. They hope to open next year.
"So many of our customers were saying like, 'Oh, you should open a cafe,'" she said. "The need for a mom-and-pop shop, it's tangible. I never imagined that this could become something like that."
It's a journey that's been years in the making for Rivera.
Rivera said she was sad to leave Portugal for Chicago after living there for years, but she found baking was one way she could remain connected to the country she loved so dearly.
"The idea of a Portuguese cafe kind of gave me like the hope of holding on to the good time that I spent in Portugal," she said. "It was a really hard time to come back."
After taking online baking classes, Rivera put feelers out on a community Facebook group in early 2021, asking if people would be interested in buying traditional Portuguese pastries.
Rivera and her family lived in Logan Square at the time, and the reception she got from neighbors was incredible, she said. A week after posting, she had her first business labels printed, to-go boxes assembled and requests flooding her inbox, she said.
"Cadinho was born," she said.
With Rivera's pastries, she's "giving you a little bit of Portugal," she said. The name is a nod to her time in the country, too.
In Portugal, "we kept hearing this word, 'cadinho,' and we would look it up in Google and nothing would came up," Rivera said. "And it turns out that it's slang for 'just a little bit.'"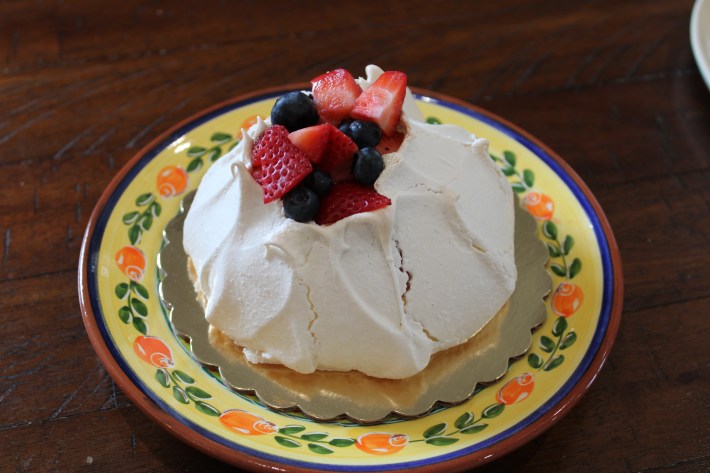 But Rivera's history with food goes back to her childhood.
Growing up in Honduras and raised by strong women, food was the family's "love language," Rivera said. Even as she pursued a career in teaching, food followed her in the background, she said.
"I was a business teacher, but [the schools] would ask us to teach electives, and I would always teach a cooking class," she said. "I was the happiest. It was like the most popular elective."
In Portugal, the pastries somewhat reflect the way of life — genuine, not pretentious — and that's the state of mind Rivera hopes her customers enter when they enjoy her treats or visit her future cafe, she said.
"I feel like being in proximity to the beach, it was just like, 'Yeah, you know, we'll take our long coffees and a beer on the beach,'" she said. "Definitely a slower rhythm of life.
"For me, food is a way to learn about the culture."
As the planning for Cadinho Bakery's in-person shop continues, customers can still order from Rivera through her online shop on social media. Click here for the bakery's Instagram and here for its Facebook.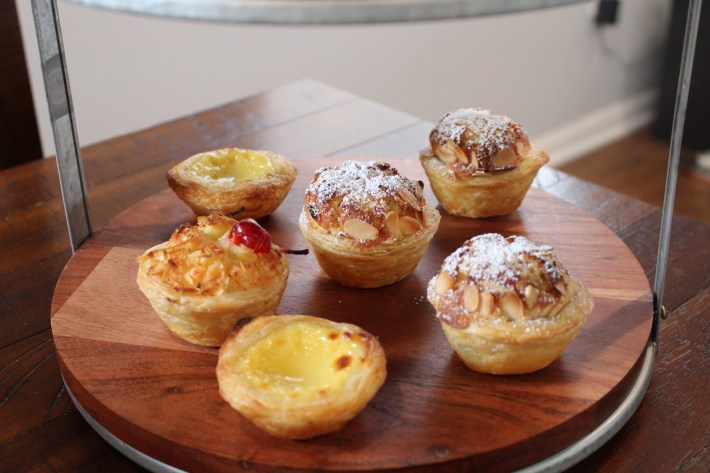 Listen to "It's All Good: A Block Club Chicago Podcast":