GARFIELD PARK — It started when Jett Hawkins' West Side school ordered him to take out his braids.
His mother fought back to defend traditionally Black hairstyles. Five months later, the state has outlawed hair discrimination, protecting the freedom of Illinois students to wear braids, locs and similar looks in school.
Gov. JB Pritzker signed the Jett Hawkins' Law on Friday. It goes into effect Jan. 1, 2022.
The law will call on the Illinois State Board of Education to complete a review of school handbooks and policies to ensure they don't single out and ban Black hairstyles like cornrows, locs and braids. Schools that don't comply will face funding cuts and may lose their recognition with ISBE.
The law also directs the state board to produce educational resources for schools about hair discrimination, and the histories behind protective hairstyles Black people often use.
School handbooks and policies that restrict certain hairstyles are often rooted in white supremacy, advocates said, and often single-out traditionally Black hairstyles.
"For so many people, how you dress and how you look is an expression of who you are. .. That should be the beginning and the end of the conversation. But for decades, Black people have had their natural and protective hairstyles weaponized against them," Pritzker said.
Ida Nelson spoke out about the issue in March after fighting similar rules at Jett's school, Providence St. Mel School in Garfield Park.
"Our hair is an extension of who we are as a race, and is deeply connected with our cultural identity. This is a huge step toward improving a mental health outcomes for our children," Nelson said.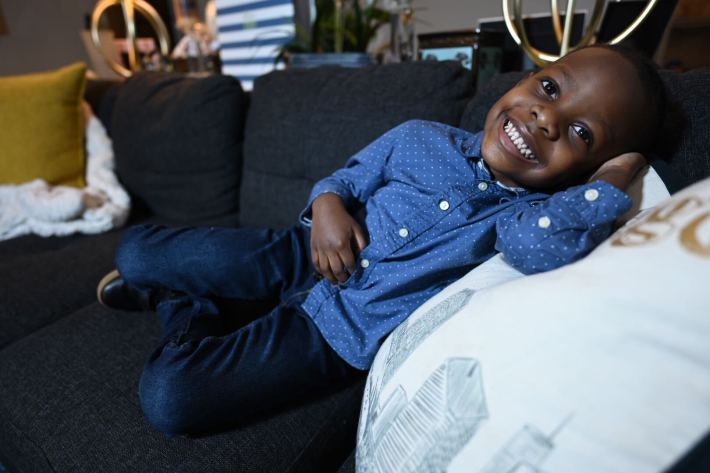 Although nearly the entire student body at Providence St. Mel is Black, the school's handbook enforced a ban that stopped students from having several Black hairstyles, including locs, braids and cornrows on boys.
When Jett asked his mom to braid his hair in March, Nelson was proud her son was exploring his Black heritage and "developing his own positive and happy self-image," she said.
She was heartbroken when Jett thought he did something wrong by wearing braids and when he feared he would get in trouble for his hair. The experience made it clear how "policing Black children's hair" can impact their mental health, self-esteem and confidence, she said. Those kinds of policies also encourage Black people "to assimilate to fit in with white culture and discard their history and their Black culture."
"It definitely has an impact on the mental health outcomes for kids. There's a lot of interconnected issues that come from the stripping of the identity," Nelson said.
State Senator Mike Simmons — who keeps his hair in long, freeform locs — drafted the bill with the State Board of Education after Nelson shared her son's story.
"It's important for me to act on my lived experiences. I know from my childhood what it's like to be regularly belittled, humiliated, isolated and shamed by adults in the school setting," Simmons said. "Black youth should be able to learn and become who they are without being traumatized and constantly targeted for who they are."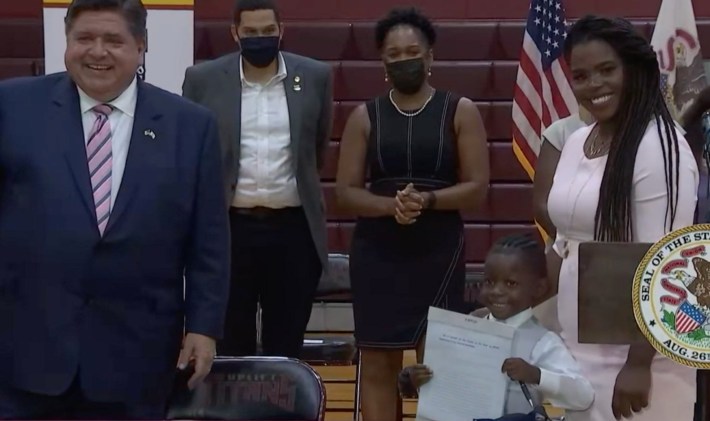 Braids, locs and cornrows aren't just a fashion statement: such styles have been worn by people of the African diaspora since precolonial times as a way to keep kinky hair neat, clean and protected from the elements. Black people have historically used intricate braid patterns as symbols to represent cultural identities, including tribal affiliation, marital status, social status and religion.
But they also are the target of educational and workplace policies that say such styles are not professional, neat, groomed or respectable. Black children frequently face discipline because of their hair: A high school senior in Texas was told he couldn't walk in graduation or go to prom last year until he cut his dreadlocks, twin girls at a charter school outside Boston were given detention and faced suspension because of their box braids and an elementary school in suburban Atlanta used pictures of Black children's hair to demonstrate "inappropriate" styles for school, among other incidents.
Legislation protecting Black people's freedom to wear their hair however they choose at school and in the workplace has been gaining momentum in recent years. California was the first state to ban hair discrimination in 2019 with the passage of the CROWN Act. Several other states followed suit, including New York, New Jersey, Washington and Virginia.
A similar bill banning hair discrimination in the workplace is moving through the Illinois legislature, Simmons said.
"The work must continue to proactively create safe spaces in schools where children of color are accepted completely, and also in the workplace… it is time to change this nationwide," Nelson said.
The new law is a major victory, Nelson said, but it illustrates how Black people still have to fight just to be themselves at school and at work.
"Please don't take that for granted," Nelson said. "I hope they understand that the fight we had to go through, that we literally had to make laws that say you can wear your hair the way you want to."
Subscribe to Block Club Chicago, an independent, 501(c)(3), journalist-run newsroom. Every dime we make funds reporting from Chicago's neighborhoods.
Already subscribe? Click here to support Block Club with a tax-deductible donation.
Listen to "It's All Good: A Block Club Chicago Podcast" here: