GARFIELD PARK — Ida Nelson's 4-year-old son asked her to braid his hair after they saw a photo of someone with a similar style. Jett, who is in preschool, was over the moon about his new hair, and he was eager to show it off to his friends and teacher at school earlier this month.
"I was really excited about the fact that he already is kind of developing his own positive and happy self-image," Nelson said. "I thought it was contributing to him being able to be his authentic self by braiding it that way."
But when Jett went to his school, Providence St. Mel, on March 4, administrators called Nelson and said her son's hairstyle violated the private school's dress code, which bans braids, locs and other styles, she said. She unbraided his hair and shared the experience on Facebook, saying the rules are needlessly restricting hairstyles for Black students and, in effect, punishing them for the texture of their natural hair.
"Braids and locs are considered inappropriate [because] when they see our Black boys with those hairstyles, they automatically assume they are troublemakers, in a gang, up to no good, just because of the way they have their hair," Nelson told Block Club. "Why is it acceptable to tell Black children in an economically disadvantaged neighborhood who already have so many other obstacles to overcome how they can and cannot express themselves?"
Now, Nelson is trying to change the school's rules so they better support Black children, she said.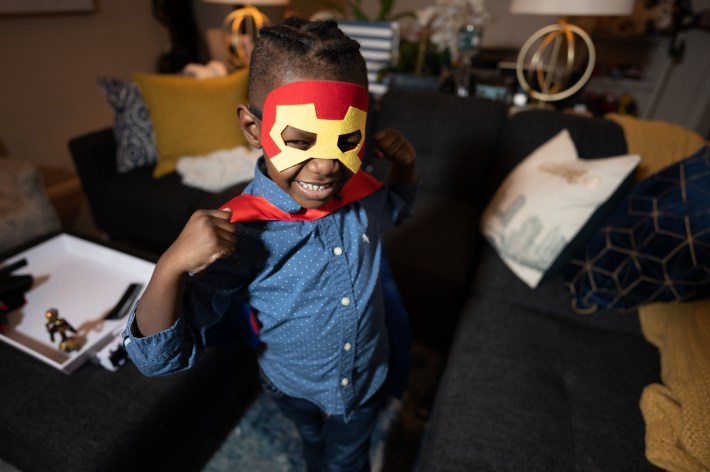 Providence St. Mel, 119 S. Central Park Ave., is a nearly all-Black, pre-K through 12th grade school known for sending 100 percent of graduating seniors to four-year colleges with competitive scholarships since 1978. Boys must wear their hair combed and styled, either in an afro or cropped short, according to the student handbook.
Some parents responded to Nelson's post to support administrators and the school policy, saying rules must be followed. Others pushed for the policy to be changed, saying the school's pathway to achievement encourages students to conform to white standards and instills messages of shame for Black children.
Principal Timothy Ervin, who is Black, did not respond to requests for comment.
"It goes back to respectability politics," said DuShaun Branch, another parent who said she faced similar pushback at the school about her daughter's hair. "It has been engrained in our culture, because the trauma is real. … We've been trying to survive, and that's one of the ways to survive is to try to assimilate into what is acceptable for white people."
'The Source Of The Problem Is Self-Hatred'
Braids, locs and cornrows aren't just a fashion statement: such styles have been worn by people of the African diaspora since precolonial times as a way to keep kinky hair neat, clean and protected from the elements. Black people have historically used intricate braid patterns as symbols to represent cultural identities, including tribal affiliation, marital status, social status and religion.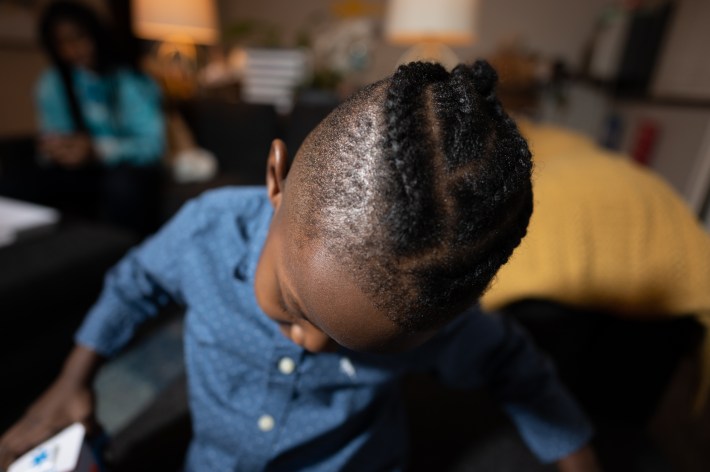 But they also are the target of educational and workplace policies that say such styles are not professional, neat, groomed or respectable. Black children frequently face discipline because of their hair: A high school senior in Texas was told he couldn't walk in graduation or go to prom last year until he cut his dreadlocks, twin girls at a charter school outside Boston were given detention and faced suspension because of their box braids and an elementary school in suburban Atlanta used pictures of Black children's hair to demonstrate "inappropriate" styles for school, among other incidents.
It wasn't immediately clear when Providence St. Mel's dress code rules were implemented, but some who commented on Nelson's post said the restrictions around hair aren't new.
Providence St. Mel was established in 1929 as an all-girls Catholic high school. It merged with an all-boys Christian school in 1969.
At the school, students' hair must be kept to their natural color for younger kids, or it can only be one shade lighter or darker for high schoolers. Extreme colors are not allowed, nor are styles and accessories that are "distracting, inappropriate or inconsistent with school philosophy," according a summary page of the dress code given to parents at the start of the school year.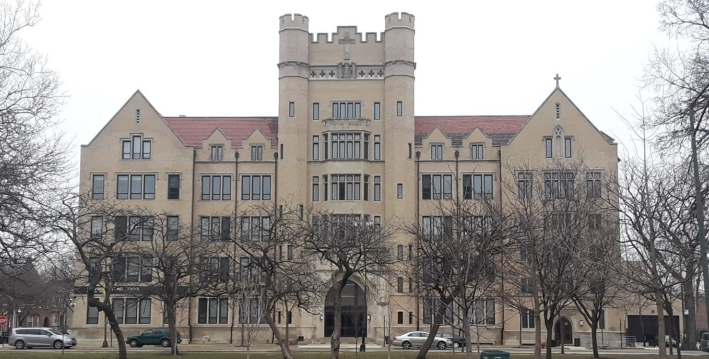 Some parents commented on Nelson's post saying Providence St. Mel has a reputation of failing to teach Black students how to love themselves, their bodies, their history and their culture. Several people posted that their children were admitted to the private school, but they decided not to enroll because of the hair policy.
Branch said a teacher called her to say her daughter's hair was unruly and needed to be "tamed and smoothed down."
"They've gotten away with it for so long," Branch said. "I didn't understand why, in 2019, we were having this conversation and policing Black children's hair."
Lauren Leggett, a 2019 alumna of Providence St. Mel, said the school's attitudes toward natural Black hairstyles shook her self-esteem.
As part of her natural hair journey, Leggett slowly worked up the courage to wear a "big beautiful afro" to school. Once she did, she got a lot of strange looks and comments from students and faculty, she said.
The next day, Leggett smoothed her hair into a ponytail "because I felt kind of ashamed," she said. When a dean commented on her ponytail, it triggered every insecurity she was feeling about her kinky hair.
"She said, 'I like your hair better like that.' It just affirmed for me that my natural hair will never be accepted," Leggett said.
The comment stuck with Leggett even as she began attending University of Chicago.
"But I was just really struck by how people on this campus wear their hair however they want, in colors and dyes, acrylic nails, braids down their back, and it's beautiful," Leggett said. "I was just so shocked to think that my Black institution wouldn't accept me as much as my white one."
Providence St. Mel's hair policy struck a cord with Nelson because she struggled with hair discrimination in school and in the workplace for decades.
She was overlooked and underappreciated at work despite her accomplishments because her hair didn't fit the mold of corporate America, she said. She straightened her hair regularly to the point of damaging it so she would be taken seriously by her colleagues.
"No matter how much I conformed, it was never enough," she said.
People even touch her hair, now styled in faux locs, without her consent, "like I'm a pet or something," she said.
The experience has left Nelson considering a new school for her son. She said she worries young people's self-worth can be harmed by rules that scrutinize their appearance, which she said teaches children "to assimilate to fit in with white culture and discard their history and their Black culture."
"To tell somebody that things that represent their culture are unacceptable … . It makes them feel unworthy. It definitely lowers your self-esteem," Nelson said.
Even if her son leaves Providence St. Mel, Nelson said she will continue to work with parents and alumni at the school to change the rules. The school maintains its strict policy as a way to ensure the success of students, Nelson said, but she wants administrators to understand Black excellence doesn't look any one way, and children can succeed without changing themselves.
"The source of the problem is self-hatred," Nelson said. "And we don't even notice that's the problem. The problem is we never really were taught to embrace who we are and love ourselves from head to toe in our natural state."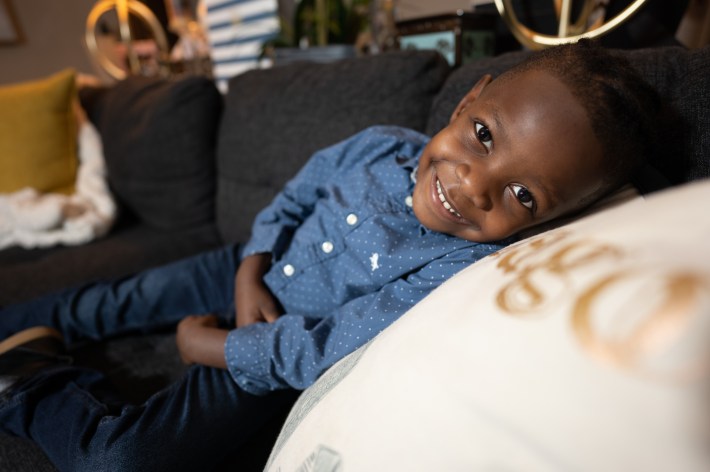 Pascal Sabino is a Report for America corps member covering Austin, North Lawndale and Garfield Park for Block Club Chicago.
Subscribe to Block Club Chicago. Every dime we make funds reporting from Chicago's neighborhoods.
Already subscribe? Click here to support Block Club with a tax-deductible donation.