WICKER PARK — Neighborhood street festival lovers, rejoice: Wicker Park Fest is back this summer.
The Wicker Park Bucktown Chamber of Commerce will shut down Milwaukee Avenue from Damen Avenue to Wood Street 5 p.m.-10 p.m. July 23 and noon-10 p.m. July 24-25 for Wicker Park Fest.
The event will include two live music stages with bands and deejays, dozens of independent artisanal vendors, a Goose Island beer tent and more. The lineup will be announced Friday.
The annual festival normally extends from Damen to Ashland, but it will be cut in half this year. The event supports small businesses in Wicker Park as well as artisan vendors by bringing patrons directly into the neighborhood, chamber Director Pamela Maass said.
"They need the business, and what a great time to reconnect and talk," she said. "We're all going though PTSD after this last year. What a great time to talk it out over a cold beer at a festival."
While some neighbors may not feel ready to hit a street festival, Maass said she hopes to see neighbors come out for Wicker Park Fest.
"We just had a whole year off," she said. "I would imagine we'll see plenty of responsible tomfoolery in the best way possible."
Festivals are allowed under the state's COVID-19 safety regulations — and city officials began reviewing applications for outdoor festivals, street and arts and craft fairs and athletic events last month.
RELATED: Chicago Summer Is Back: Concerts, Festivals And More Are Planned After A Year Of COVID Cancellations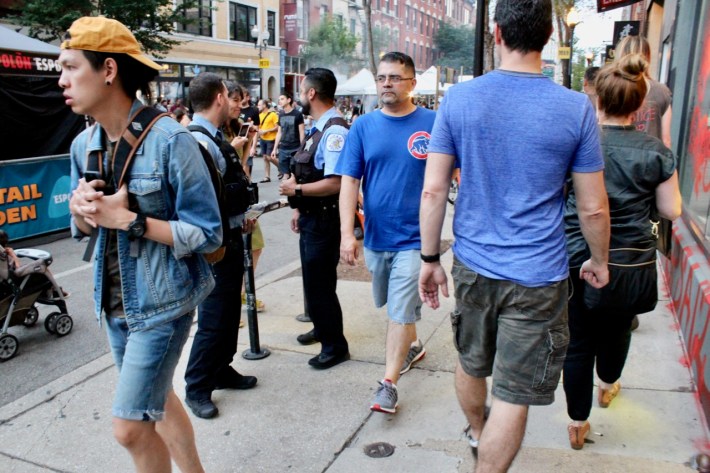 The decision to bring Wicker Park Fest back wasn't made lightly, Maass said. The chamber worked closely with the city's Department of Cultural Affairs and Special Events to understand the latest safety guidance and rules for street festivals.
Crowd control is inherently difficult with street festivals because organizers cannot sell tickets or charge donation fees at the door, Maass said.
But after conferring with the events department and watching coronavirus cases fall, Maass felt comfortable moving forward with plans for this summer's festival. She expects masks may still be required for festival entrance, but the chamber will follow whatever the local guidance calls for when the date rolls around.
RELATED: Illinois Set To Reopen June 11, Pritzker Says, As Coronavirus Cases Continue To Plunge
Beyond safety concerns, producing street festivals are expensive, and Maass said she felt grateful the chamber was in a position to pull off this year's fest.
In January, the federal Paycheck Protection Program loan program was expanded to provide relief for certain nonprofits, which meant the chamber was able to get a loan. Without that, the festival would not be possible, Maass said.
Upfront funding aside, Maass said she wanted neighbors to know door donations are still needed to support the chamber's ability to continue providing grants and aid to local businesses.
Donations also support the musicians who perform at the festival, as well as general festival operating costs, such as security.
Because the chamber is a 501c6, the organization is not legally required to share its financial records, and Block Club has been unable to report the overall festival budget.
Door donations are extra important this year after half of the chamber's 400 members could not afford annual dues thanks to pandemic-related hardship, Maass said. All chamber staffers, including herself, took quarter-long furloughs during the pandemic.
"We're paying the bands, but if you don't pay us, we can't afford the bands next year," she said. "How did we survive the pandemic? We relied on our artist community so heavily to get through this last year mentally. … Pay people for their art."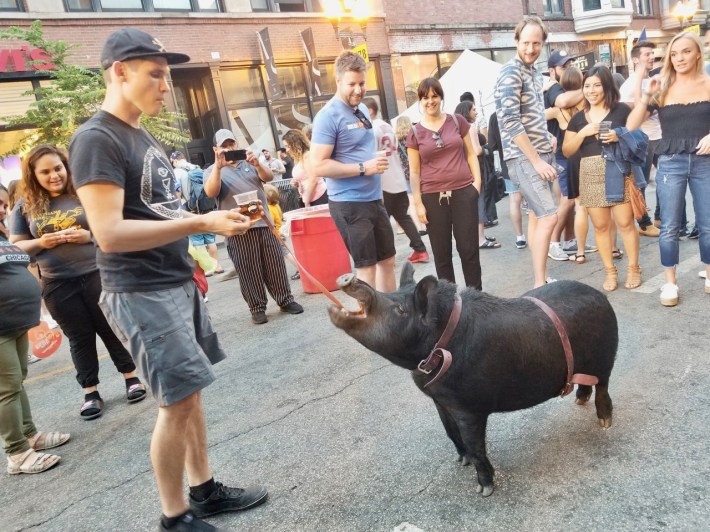 The chamber is accepting applications for Wicker Park Fest vendors and sponsors.
The Wicker Park Bucktown Special Service Area No. 33 is also able to fund one arts installation during this year's festival. Artists who want to apply for the installation grant can do so online.
RELATED: Festivals Are Returning This Summer. Here's A Peek At What's Back
Not all street festivals are returning this summer. The West Town Chamber of Commerce cancelled Do Division Street Festival, which would have taken place this weekend. Instead, the chamber is planning an alternative event: The Division Street Summer Stroll.
On Wednesday, the West Town chamber also announced the cancellation of West Fest Chicago, which would have taken place in July.
Subscribe to Block Club Chicago. Every dime we make funds reporting from Chicago's neighborhoods.
Already subscribe? Click here to support Block Club with a tax-deductible donation.
Listen to "It's All Good: A Block Club Chicago Podcast" here: