UKRAINIAN VILLAGE — Neighbors are raising money for Greek Corner restaurant after a driver crashed into the building, causing severe damage.
As of Friday morning, neighbors raised more than $1,800 for the restaurant through a GoFundMe fundraiser.
Angelo Ladas, longtime Greek Corner owner and the owner of the building, said he appreciates the community's generosity. He and his family just finished patching up damage left by another driver, who crashed into the building at Augusta Boulevard and Damen Avenue in January. In the 30 years his family has owned the building, this has happened three times; once 27 years ago, and twice in the last five months.
"That's a really good feeling to know the neighborhood embraces us in that way," he said. "That really makes me happy. We all come together and help each other."
About 11:30 p.m. Wednesday, a 28-year-old man in a black Nissan drove into the restaurant, police said. A 25-year-old woman who was a passenger ran off and was later found.
The man and woman were taken to Stroger Hospital for treatment and were in good condition, police said.
Ladas said a witness told him the driver was speeding before crashing into the building. The crash sent an interior Coca-Cola machine "flying" across the restaurant, and the building's residential tenants said they felt the building shake, Ladas said.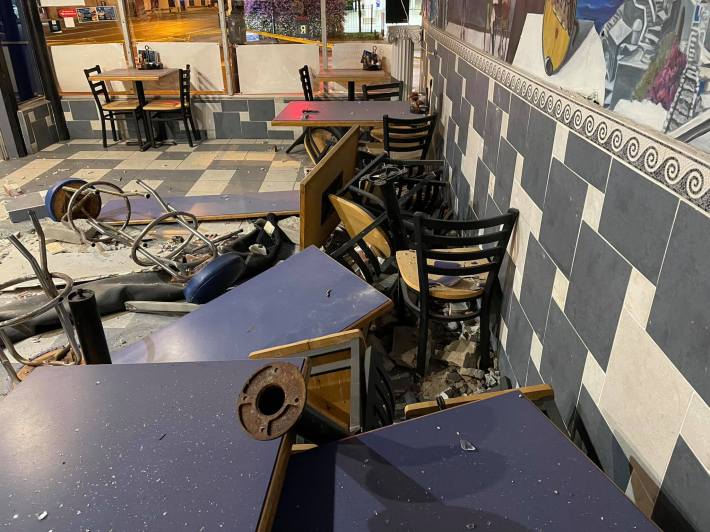 Employees left the restaurant just an hour and a half before the crash.
While no one was inside Wednesday, it's not uncommon for Ladas and other employees to stick around and hang out, eating and playing the Greek guitar.
"Luckily nobody got killed," he said.
The crash left the interior of the restaurant severely damaged and destroyed the building's original brick and steel foundation from the 1800s, Ladas said.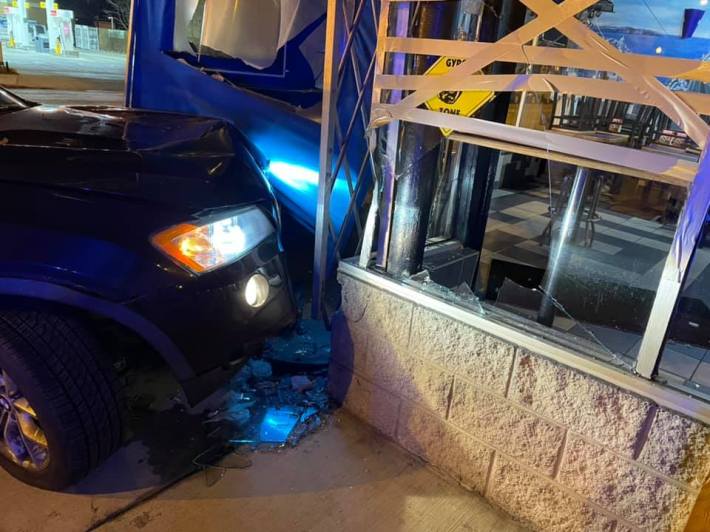 "Everything can be repaired in time. … But you can't replace bricks from the late 1800s. You can patch it up the best you can … . The beauty of the architecture of the building, that part I can't replace."
The child of Greek immigrants, Ladas grew up in the Chicago restaurant industry. His parents ran a hot dog stand on Halsted Street, where his mother went into labor with him while working.
"I've been in this business and industry since birth," Ladas said.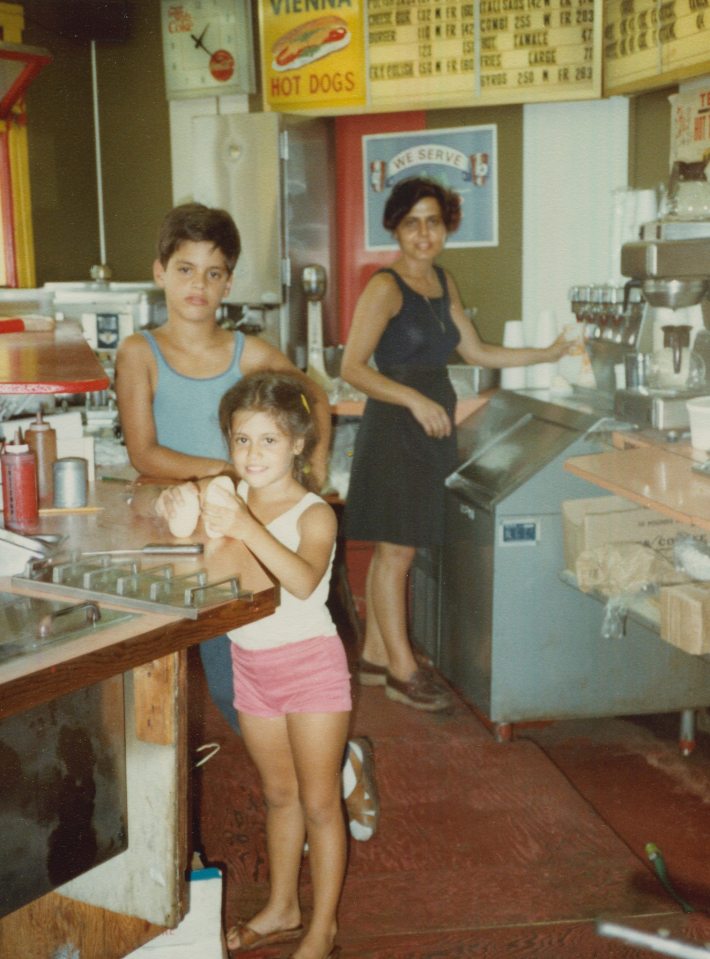 Ladas, his parents and his sister and brother-in-law opened Greek Corner in 1990. At the time, it was called Gyros Express and had an in-and-out style.
Ladas dreamed the restaurant could be more and felt a revamped sit-down restaurant would be well-received by the changing neighborhood. But his father didn't want things to change.
One year, his mother and father took a two-month trip to Greece. Ladas' mother told him that during that time he should renovate the restaurant.
Ladas' parents came home to a totally redesigned restaurant with an outdoor patio and a new name: Greek Corner.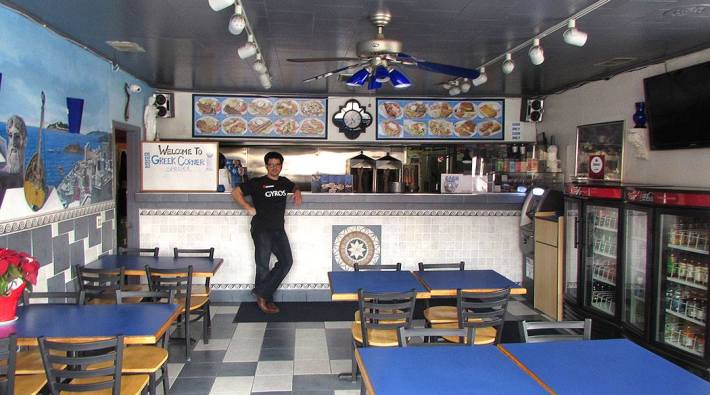 The family eventually bought the building. Ladas, whose true passion was hair cutting, opened a salon next door, 2007 W. Augusta Blvd.
His sister and brother-in-law moved on to other prospects. In 2005, Ladas' wife died. His daughter was 3 years old at the time. He leased out his salon and ran the restaurant full-time with his parents.
His parents, now in their 70s and 80s, are ready to retire. Last year, Ladas began the process of transferring the restaurant's ownership to Henry Velasco, a Greek Corner cook of 15 years. Velasco had been running the restaurant's day-to-day operations.
"I had a lot of Greeks who wanted to take over the business," Ladas said. "Henry didn't have the money to take over, but he built this relationship with the neighborhood. … That was more important to me."
Next week, Ladas is reopening his salon as Angelo's Gentleman's Hair Parlor, a vintage-inspired salon with a "speakeasy" vibe. Despite the shop's name, Ladas said he still plans to offer women hair cuts, as he cut women's hair for years.
Everything in the salon is from 1925 or older, Ladas said. He sourced chairs from 1910 and a cash register from 1908. He'll offer top-shelf cocktails to clients.
"It's a time warp, and it's a way to kind of de-stress," he said. "We've all been kind of engulfed with running to work, constantly looking at phones … what the news is telling us, Facebook. … As people, we're moving way faster than we did 20 years ago. So I'm trying to create an atmosphere where you walk inside and you're in the past."
Follow the salon's website for updates on the its opening.
Follow Greek Corner on Facebook and online for updates on reopening.
Subscribe to Block Club Chicago. Every dime we make funds reporting from Chicago's neighborhoods.
Already subscribe? Click here to support Block Club with a tax-deductible donation. 
Listen to "It's All Good: A Block Club Chicago Podcast" here: