CHICAGO — The most modern train cars in the United States will be tested along the CTA Blue Line this year, offering a smoother ride and flashier look.
The 7000-series railcars hit the Blue Line tracks this week and will be monitored for in-service testing through 2022, according to a press release from the CTA.
On the outside, the front of the new cars are bright blue and feature a new layout of headlights and taillights and all-glass windbreak panels flanking passenger-side doors.
Inside, riders will find roomier cars with a mix of forward- and aisle-facing seats. Other interior improvements include LED lighting, additional grab bars and straps, more maps and information displays, improved suspension, "express mode" pre-recorded announcements for hearing-impaired riders and distinct door chimes for vision-impaired riders.
For drivers, new technologies include touchscreen controls for safer operation and
troubleshooting assistance.
The 7000-series cars are the first new CTA cars in a decade, following the 5000-series.
The Blue Line is currently the second-busiest train line across the CTA.
Pre-pandemic, riders found themselves crushed into trains or on platforms having to wait as multiple packed trains passed them by. Many neighbors blamed over-development along Milwaukee Avenue for train overcrowding — a well-documented problem.
RELATED: As More Housing Pops Up In River West, CTA Blue Line Riders Get Ready For More Packed Cars And Waiting: 'It Sucks'
During a Wicker Park neighborhood meeting in 2019, CTA spokesperson Maria-Teresa Román described the authority's plan to swap existing Blue Line cars for the newer, faster 7000-series cars. 
The plan required the CTA to build two substations along the Blue Line — one in Wicker Park and another in Albany Park — which were needed to power the 7000-series cars. (In its 2020 budget proposal, the CTA stated its plan to spend $278 million on the 7000-series rail cars between 2020-2021.)
RELATED: Faster Trains Are The Only Hope For Blue Line Riders Packed Into Crowded Trains, CTA Says. Until Then — Try The Bus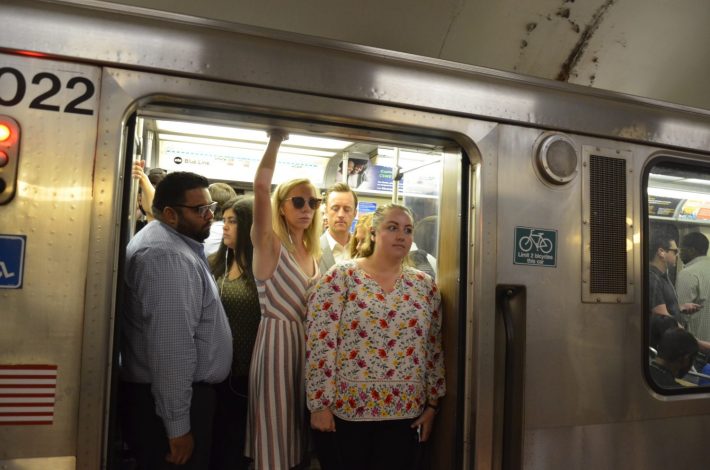 According to this week's news release, the 7000-series cars were assembled in Chicago at a $100 million facility that opened in 2017 in Hegewisch. The production marked the first time in more than 50 years that CTA cars were produced in Chicago.
"These new railcars are the latest step we're taking to build a 21st century transit experience, while also boosting the local economy through the creation of good paying, local jobs," CTA President Dorval R. Carter, Jr. said in a statement.
The CTA had been testing its 10 prototype cars across the eight rail lines since last fall. These cars will continue in-service testing on the Blue Line through early 2022.
Once testing is completed, 390 more cars will be produced. In the meantime, learn more about the 7000-series online.
RELATED: Morning Commute Feeling More Crowded? Blue Line Sees Explosive Growth, Data Show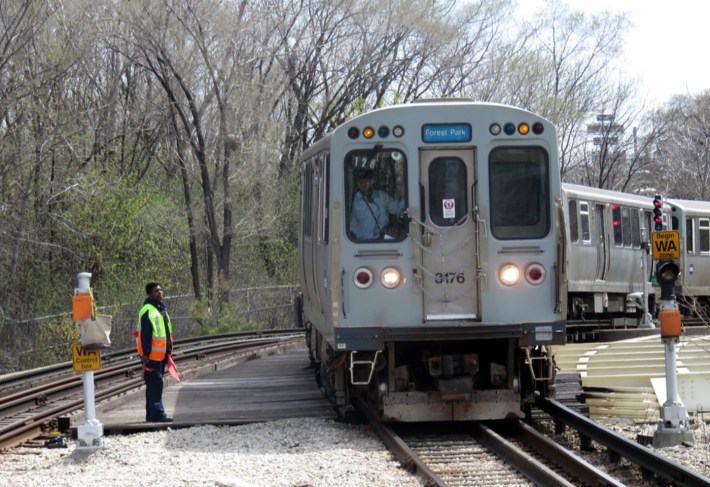 Subscribe to Block Club Chicago, an independent, 501(c)(3), journalist-run newsroom. Every dime we make funds reporting from Chicago's neighborhoods.
Already subscribe? Click here to support Block Club with a tax-deductible donation.