AUBURN GRESHAM — Weeks after a proposal for affordable housing in Auburn Gresham won a multi-million dollar city bid, some residents are pushing back, saying they wanted something else for the neighborhood altogether.
Dozens of neighbors sounded off Thursday evening in a three-hour emergency town hall meeting at First Corinthians MB Church, called by Ald. David Moore (17th).
"Auburn Gardens" is a $20 million, retail and residential development with 56 affordable apartments planned for city-owned vacant land at 838-58 W. 79th St. It's part of the city's INVEST South/West plan, designed to kickstart major development projects in several underserved neighborhoods throughout the city. In Auburn Gresham, the city is focusing on work to rejuvenate the 79th Street Corridor.
Evergreen Imagine JV, LLC, a joint venture between the Imagine Group and Evergreen Redevelopment, was the only bidder for the site and got the green light to move forward last month.
Moore said he was forced to call the Thursday meeting after some residents received a flyer in their mailboxes promoting what turned into a contentious March 26 Zoom meeting about the affordable housing project. The flyer, which promised Moore would speak on the call although he was not told in advance, also accused leadership of keeping constituents in the dark.
More than 130 people logged onto that call to discuss the plan, which would be built opposite a "Healthy Hub" which won the Chicago Prize last year.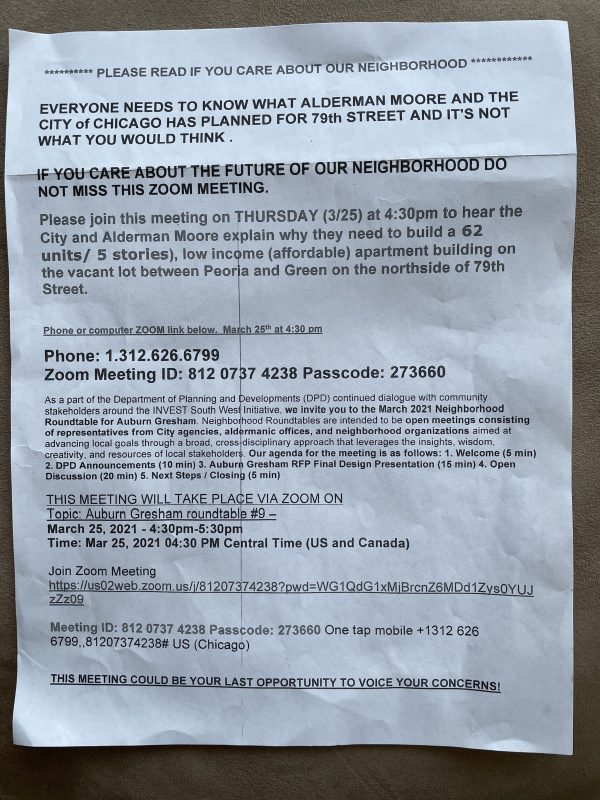 At Thursday night's meeting, Moore, representatives from the development company, and the Department of Planning and Development Commissioner Maurice Cox were on hand as longtime residents packed the question-and-answer queue to have their say.
"We have enough people, we just don't have a place to take them. We don't have stores, so the money is going outside of the neighborhood," said resident Philip King. "Nothing is a bad idea but the focus should be on how we keep people in the community."
State Sen. Jacqueline Collins, whose name appeared in attendance logs for past meetings, told Moore she'd only heard about the proposal last week, criticizing the process for how certain community members were selected to participate.
"A stakeholder meeting doesn't represent the community. Even though my name is on the list, I represent my community but I'm not the voice from my community. The majority of people in that roundtable were on the city of Chicago's team. I only saw three names of 17th Ward residents," said Collins.
Some residents expressed concern about the type of renters the affordable housing development would bring to an already crime-stricken area. Others said they weren't against the idea but feared that another high-density development would add to the neighborhood's parking woes.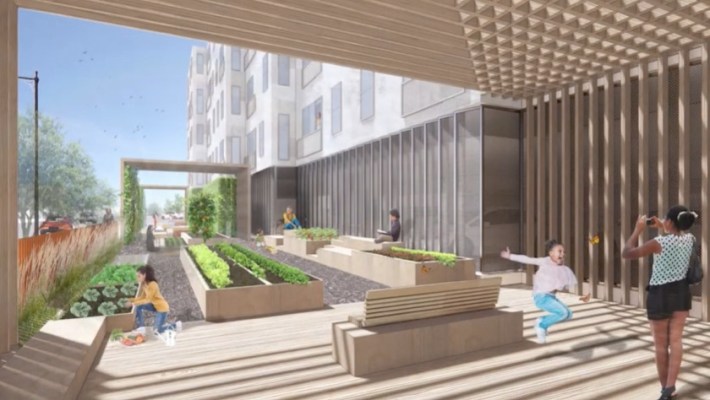 Moore pushed back, telling the crowd that plenty of renters eventually become good homeowners while maintaining that nothing is a "done deal."
"We can't throw the baby out with the bathwater, and I want us to figure out a way to massage this so that everyone gets what they want," Moore told Block Club after the meeting. "But if residents still say 'no', I'm standing by them. If they don't want it, they don't want it."
There was also some debate about the difference between affordable housing and low-income housing, with several residents accusing certain stakeholders of finessing the language to avoid criticism, a charge Cox vehemently denied.
"I think we owe it to [Evergreen Imagine] to work with them. We only had one, and I really hope we embrace them, massage this project, and make it our own," said Cox, who said he'd be willing to add more roundtable discussions to include residents immediately impacted. "But I'm not going to turn it away. We're going to move forward by making development happen in Auburn Gresham."
Moore said he's in the process of scheduling a meeting with Mayor Lori Lightfoot to discuss next steps.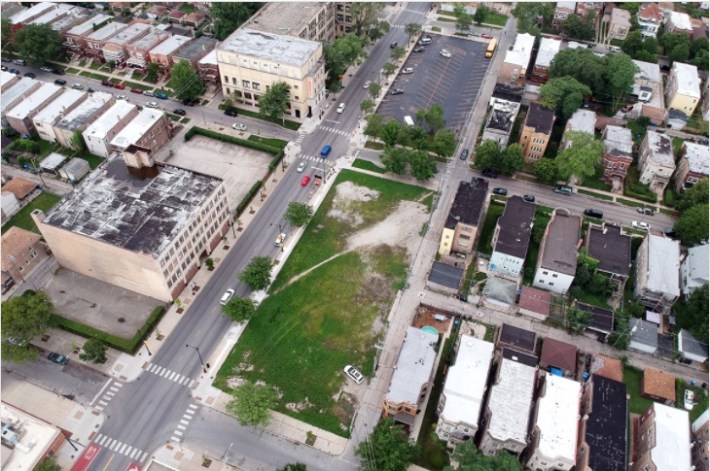 Subscribe to Block Club Chicago. Every dime we make funds reporting from Chicago's neighborhoods.
Already subscribe? Click here to support Block Club with a tax-deductible donation.