WEST LOOP — While Chicagoans eagerly await the return of live music and entertainment to venues across the city, Chicago's newest venue has been putting on live indoor shows already.
Epiphany Center for the Arts, which includes the former Church of the Epiphany at 201 S. Ashland Ave. along with other buildings on its 42,000-square-foot campus, is home to three unique venues — Epiphany Hall, The Sanctuary and The Catacombs — along with a cafe and a courtyard.
A series of indoor Candlelight Concerts kicked off in recent weeks. They are limited to 50 guests, who must stay seated and wear masks.
Developer David Chase and his wife, Kimberly Rachal, converted the former church and adjacent property into a $15 million venue to host live music, art exhibits, weddings, galas and other private events.
The church, constructed in 1885 with additions built in 1895, was bought by a team led by Chase in 2017 in what he described as the most complex deal of his career — and one he first viewed through the lens of a developer rather than a venue owner.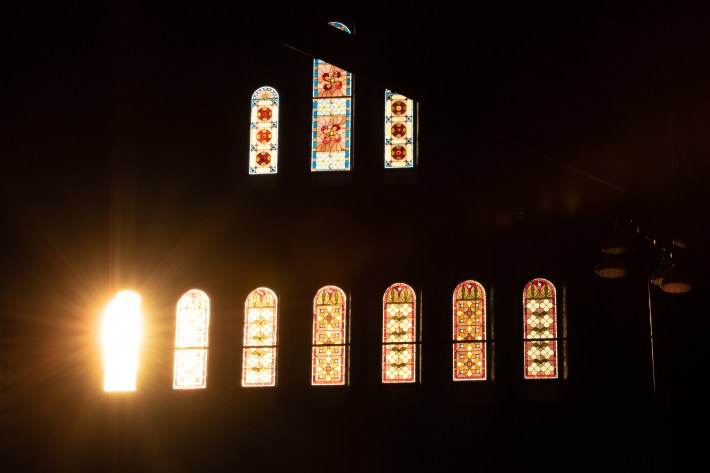 Chase, who grew up in Kohler, Wisconsin, has lived within walking distance of the church for years. He first explored it after its church bells woke him up one morning.
"We've lived across the street for 25 years so the bells would wake us up, but we kind of liked them," Chase said. "One day we came over and asked if we could get married here."
Chase and Rachal married on Oct. 5, 1996. On their 21st anniversary in 2017, they closed on the church property. At that time, Chase said he aimed to convert it into a hotel or a multi-family home development.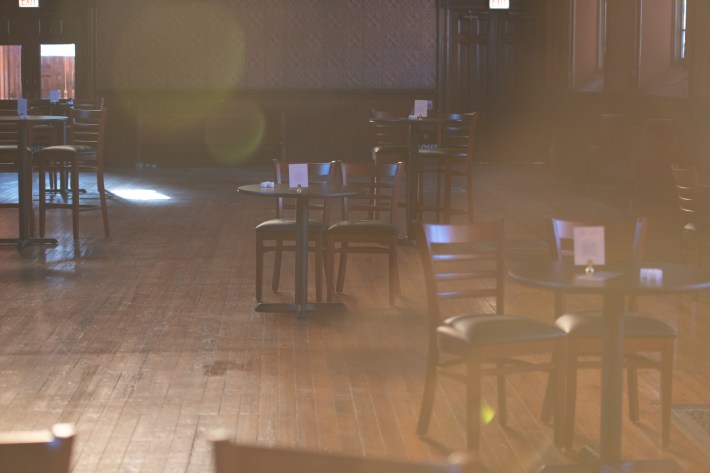 Although representatives from several hotels toured the property, the timing wasn't right, Chase said.
Additionally, he said it was "too premature" for a residential development. However, while various people were looking at his new property, one remarked that the sanctuary would make an amazing music venue. Another told Chase the same thing about Epiphany Hall. And a third told him that it would be perfect for art exhibits, and it made him think of using it for events. But at the time he was thinking short-term.
"The confluence of those three meetings and realizing, based on the real estate entitlements that I created for this property, that if I took the tax credits I'd have to keep it the way it is for at least five years," Chase said. "So, I thought of land banking the property for future development but didn't look at it from the standpoint of a business model [at the time]."
Chase had no background in events, but thought he could host some events in the old church "to generate some cash flow."
"In that process, it actually changed my life completely," Chase said, explaining he ended up with a passion for it. He's put together a team with expertise in events headed by Mike Jeffers, director of entertainment and programming.
After closing in 2017, it took almost two years to restore the venue. Chase said the entire project cost $14.7 million, and was privately funded and came in under budget.
While the church's "bones" were in very good shape, Chase said they restored the stained glass, installed a new HVAC system, new plumbing, electrical and excavated two feet from the floor of the basement. While they brought things up to date, crews were diligent about preserving much of the church's original character, like the terracotta tiles inside the church and the woodwork throughout all the buildings.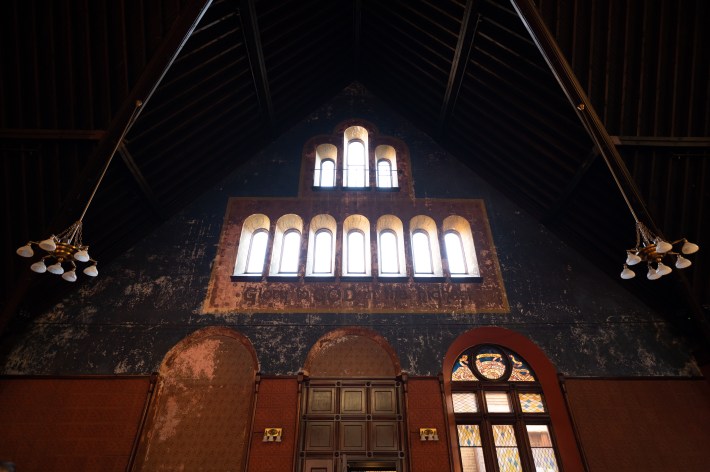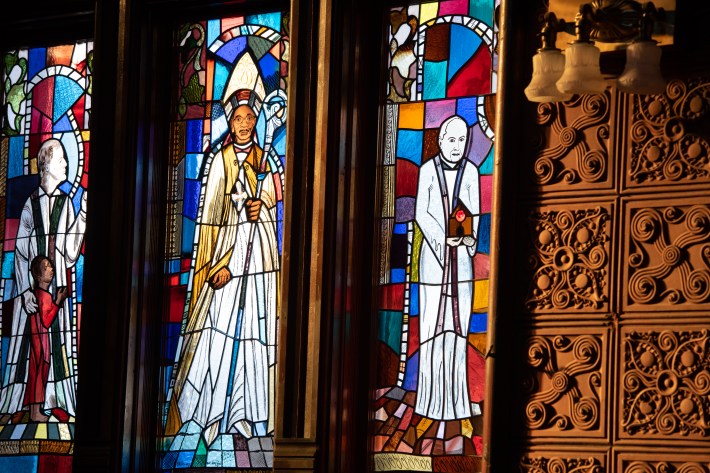 At the sprawling campus, patrons enter a lounge area with a long bar and seating made from the pews that once lined the church. From there, guests can enter the largest venue on the property called Epiphany Hall, which can hold just under 1,000 people in non-pandemic times.
Up one floor is the Sanctuary, a smaller venue with a capacity of 150 that in the 1960s was the meeting spot of the Black Panthers. It also hosted Fred Hampton's memorial.
Guests can also venture down to the basement, appropriately called The Catacombs because of its stone beams. The Catacombs will be used for House music events and art exhibits.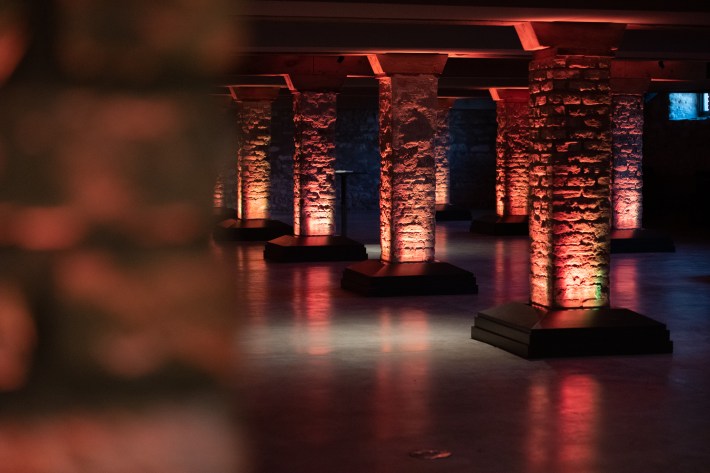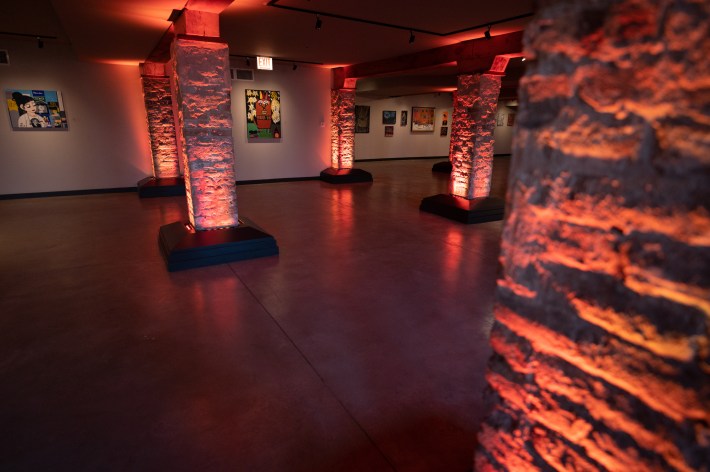 Another building on the property, called Chase House, will be used for weddings and culinary events. The building was named by the church in honor of Philander Chase, an Episcopal Church Bishop from 1835-1852 — and not developer David Chase: "I wouldn't do that," he said with a laugh.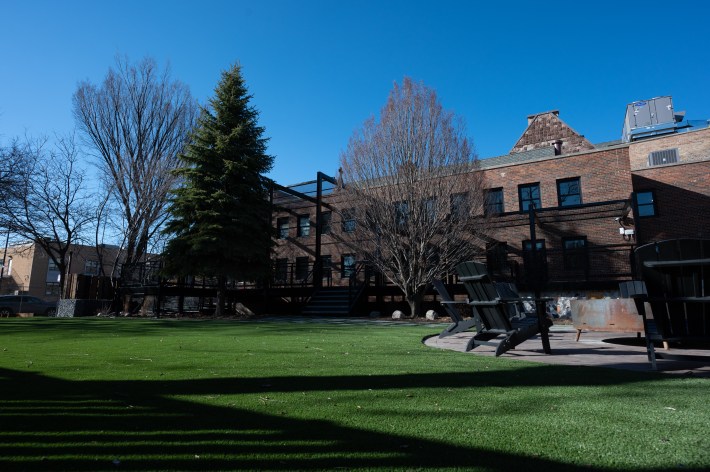 While the venue marked its official opening in September, the venue was forced to close down a month later because of the pandemic after 15 events. In March, the Epiphany Center partnered with event producer Fever to bring a series of Candlelight Concerts to the venue, taking place every Wednesday and Friday through April.
Held inside Epiphany Hall, crowds are limited to 50 seated, mask-wearing guests. But for now, it's virtually the only venue having indoor shows in Chicago.
Eventually though, the Epiphany Center for the Arts hopes to compete with beloved venues like Thalia Hall and Metro. Chase said he believes the Epiphany Center has an advantage in the COVID-19 era.
"To be put in the same category in terms of music performance as Metro would be my dream. What Joe Shanahan has done for music in Chicago is amazing. However, they have one space. We have four. Is that better? It's different, particularly in a pandemic.
We anticipate competing head to head with everyone, from Space to The Promontory, Thalia Hall, Lincoln Hall and Metro."
See more photos of the Epiphany Center for the Arts below: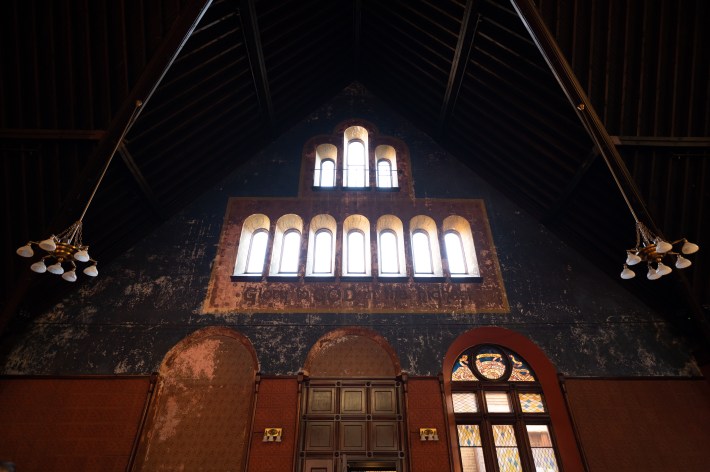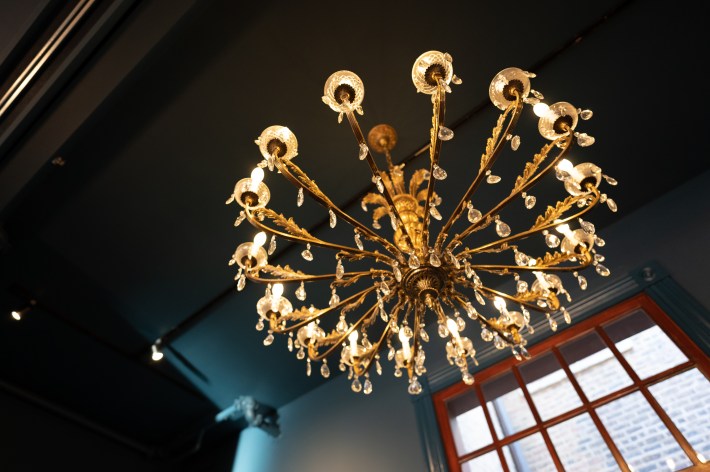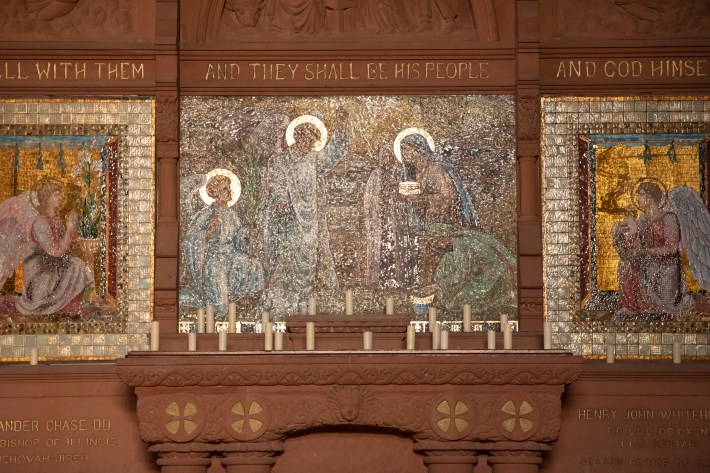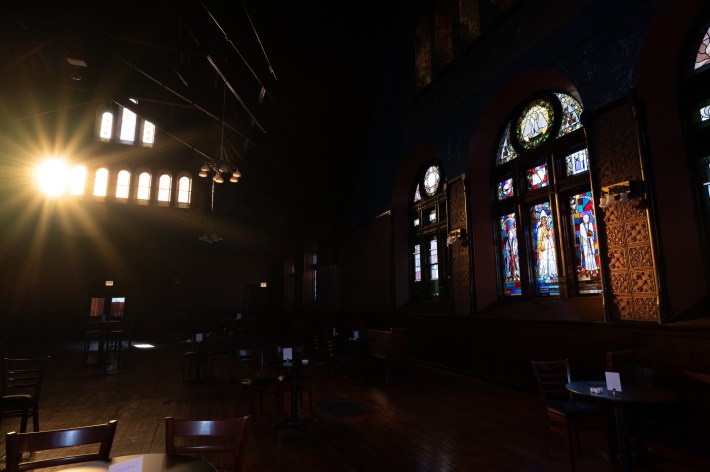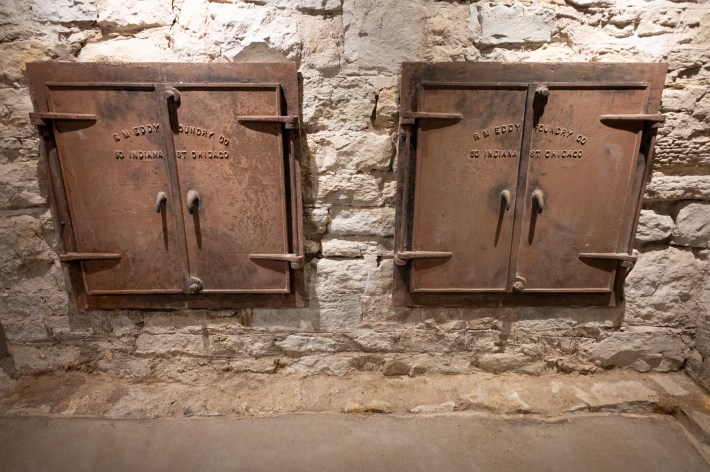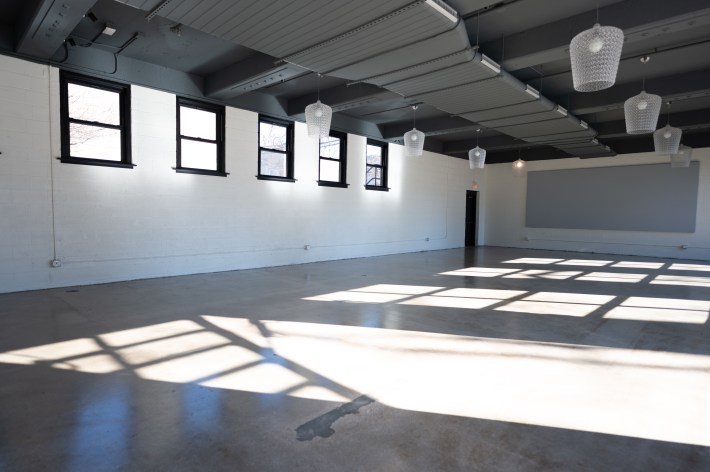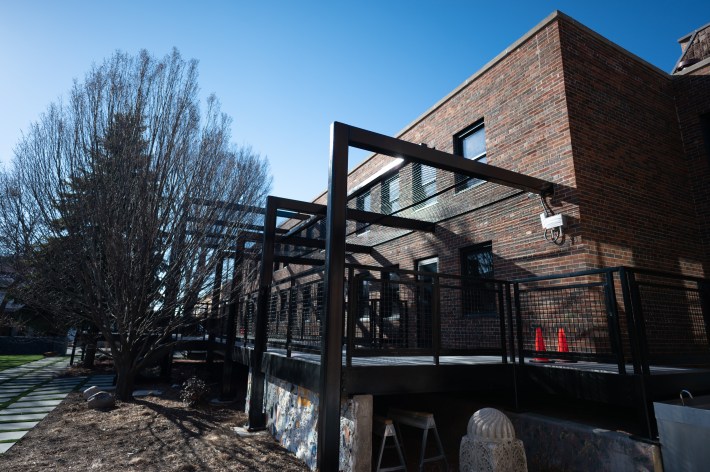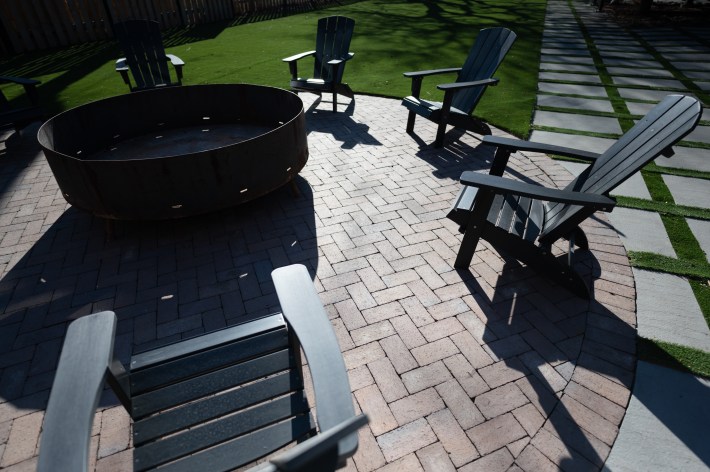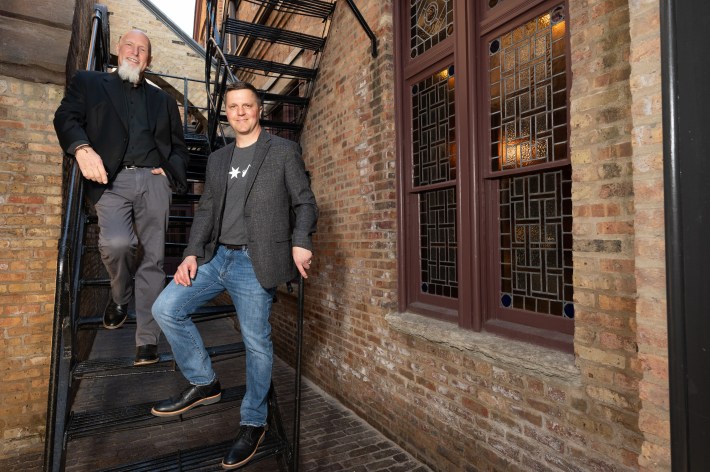 RELATED STORIES
Plans To Turn Historic West Loop Church Into Art Gallery And Restaurant Presented To Neighbors
Historic Church Of The Epiphany Transformed Into $15 Million Wedding And Event Venue Opening This Winter
Subscribe to Block Club Chicago. Every dime we make funds reporting from Chicago's neighborhoods.
Already subscribe? Click here to support Block Club with a tax-deductible donation.