BRONZEVILLE — The multibillion-dollar development that would overhaul the former site of Michael Reese Hospital cleared a key hurdle Thursday.
The city's plan commission voted 11-0 Thursday to move forward with the first phase of the project which will include an innovation center, welcoming center, senior housing, a repurposed pavilion and a park on the southern edge of the property. That part of the project could cost $600 million and would be built out over the next five years.
The plan is led by the GRIT development team, which includes Farpoint Development, Loop Capital Management, McLaurin Development Partners, Draper & Kramer, Chicago Neighborhood Initiatives and Bronzeville Community Development Partnership.
The project now will be reviewed by the city's zoning committee.
RELATED: Here's What The Michael Reese Hospital Redevelopment's First Phase Will Look Like
Teresa Córdova, chair of the plan commission, praised the development team for engaging the community on the project, but asked how they could address the concerns of local union members who say the developers won't commit to hiring hospitality workers from Bronzeville. 
Unite Here Local 1 held a press conference last week demanding stakeholders do what is necessary to ensure Bronzeville residents aren't pushed out of economic and housing opportunities, particularly those in the hospitality industry. Several union members spoke at Thursday's meeting, as well.
Ald. Sophia King (4th) said while hospitality jobs were important to her and the development team, there had been no discussion regarding a hospitality venue on the site — but the idea "has not been ruled out." King also said she'd met with union representatives to discuss the issue.
"We've been working on transparency for years with our Michael Reese Advisory Committee, and we're committed to hearing your concerns, but we've not really reached that point in negotiations," King said.
Morgan Malone, director of development at Farpoint, said the team is unable to make specific commitments in the immediate future, in part due to uncertainty in the financial markets for building hotels.
"One of the most important things that we've committed to is continuing the dialogue, figuring it out together and being consistent in our communications to make sure we get to an amicable end goal that's mutually acceptable," she said. 
Malone said they will work towards having an agreement in the next 12 weeks.
The scope of the project just south of McCormick Place stretches from 26th to 31st streets between Lake Park Avenue and Martin Luther King Drive. The development team in October expanded the footprint of the site to also include the Prairie Shores homes, co-owned by Farpoint and Golub & Company.
Construction for phase one could begin as early as fall 2022, with ARC Innovation Center — a division of Sheba Medical Center — signing on as an anchor tenant. Plans also include a park at 31st Street.
Retail, commercial space, housing and more parkland near 29th Street would be part of much larger phase two, which has a price tag of $3 billion. The majority of units for sale would be market rate, with 20 percent set aside for on-site affordable housing.
Plans also include several revamped roadways, including extending Lake Park north and west to connect with King Drive, extending Vernon and Cottage Grove avenues and adding new east-west paths across part of the property. It also could involve relocating the Metra station from 27th to 31st.
The project could take 20 years to complete.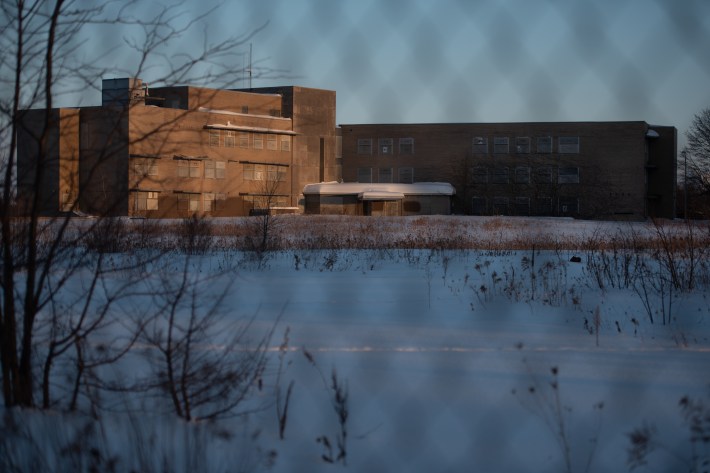 Tax-increment financing (TIF) funding, to the tune of $31 million, will be used for site remediation to address any issues related to a former radium processing facility adjacent to the site, according to city officials.
If the Zoning Committee gives the project the green light, it will go before the City Council for final approval. 
Michael Reese Hospital closed in 2009. Then-Mayor Richard M. Daley bought the property for $2 million, envisioning it as the site of the athlete's village as the city made its bid to host the 2016 Summer Olympics. But was the first finalist eliminated and the land has sat vacant since. The property also was floated as a potential location as global cities scrambled to lure Amazon's second headquarters.
The city selected the GRIT development team to oversee the redevelopment of the property in 2017.
RELATED: 
$3.5 Billion Michael Reese Redevelopment Plan Moving Forward As Developer Applies For Zoning
With Casino Off The Table, City Lays Out Plan For Michael Reese Site: Housing, Community Center, 31st Street Metra Station
Plans For Former Michael Reese Site Include Housing, A New Metra Station And More
Do stories like this matter to you? Subscribe to Block Club Chicago. Every dime we make funds reporting from Chicago's neighborhoods.
Already subscribe? Click here to support Block Club with a tax-deductible donation.