CHICAGO — Thanks to 17.7 inches of snow falling in some parts of Chicago in the past day, the city is experiencing its snowiest three-week stretch in more than 40 years, weather experts said.
By the time the latest snowfall ended, the total amount of snow this winter surpassed any three-week stretch seen since the infamous winter of 1978-1979. Over the last three weeks, Chicago has had 40.1 inches of snow, according to the National Weather Service. 
From Monday afternoon to Tuesday morning, 17.7 inches fell at Midway, although O'Hare Airport only recorded 7.5 inches, according to the National Weather Service.
Albany Park and the South Loop saw 17 inches, officials said.
As of Tuesday morning, we were at 43.9 inches this winter at O'Hare, the official measuring location in Chicago, above normal for a full season, according to Matt Friedlein, a spokesman for the National Weather Service. However, Friedlein pointed out that most of Chicago's snow fell recently.
But it's been falling ever since, burying Chicago under a thick blanket of snow.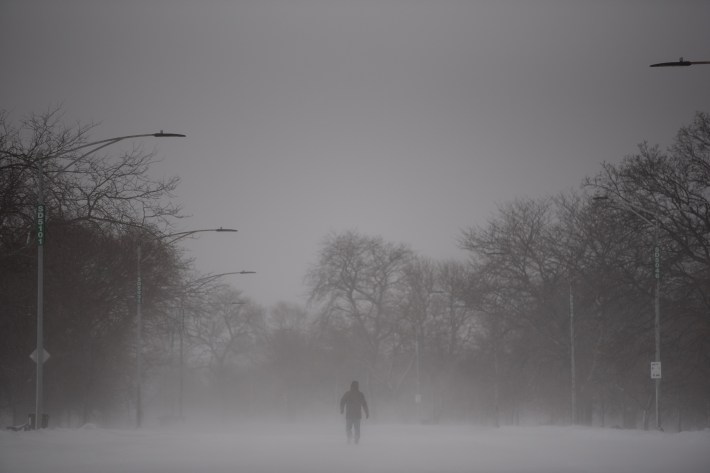 RELATED: Relentless Snow Has Mayor Urging Patience For Side Street Plowing
In the winter of 2013-2014, Chicago experienced 30.2 inches of snow in three weeks from New Year's Eve to January 20, Friedlein said.
"Once we surpass that, we have to go back to the winter of 1978-1979, which is the last time we had more than 30.2 in three weeks," Friedlein said. He added that in 1978-1979, Chicago had numerous three-week periods with a lot of snow, with the last being January 10 through January 31, with 39.5 inches of snow.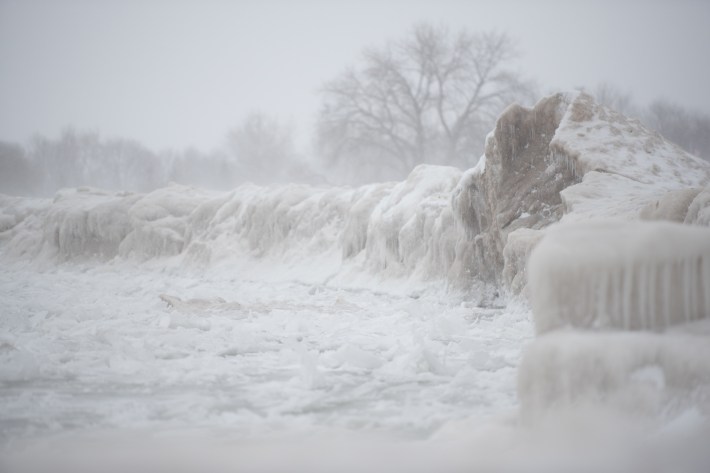 Of course, the 1978-1979 winter had a total of 89.7 inches, an amount unlikely to be surpassed this year, but the combination of harsh temperatures usually are not synonymous with large amounts of snow.
As for our cold temperatures, the last day that temperatures reached above freezing in Chicago was February 4.
Since Feb. 5, the last time Chicago experienced more below-normal days was a 23-day stretch between October 28 and November 19, 2019, Friedlein said.
Since February 5, temperatures have been at least 10 degrees colder than normal, with several days hitting 20 degrees below normal. Additionally, it is expected that the temperature will remain at least 10 degrees colder than normal until after Friday, which would be 15 consecutive days, Friedlein said. 
Despite the long cold stretch, Friedlein said no records for consecutive below normal days will be broken this year.
RELATED: Snowed In? Here's Who To Call In Chicago For Shoveling Help
"When you combine it with the frequent snow it can make it pretty unpleasant, but it's not a record," Friedlein said.
The National Weather Service winter storm warning for Chicago ends at noon Tuesday. Until then, residents are advised to stay off the roads if possible.
The city's warming centers are open 9 a.m.-5 p.m. People at warming centers must wear masks and stay socially distant due to the coronavirus pandemic. Information about warming centers is available online or by calling 311.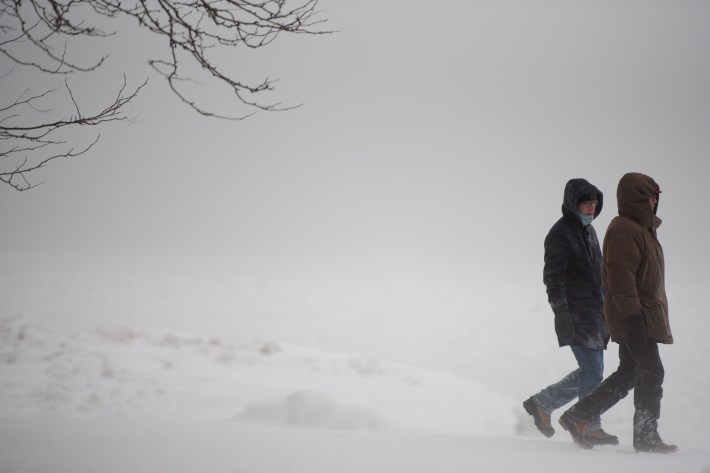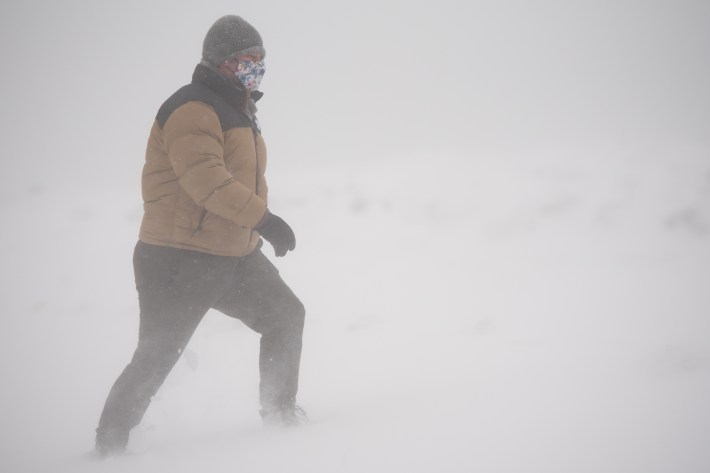 Subscribe to Block Club Chicago. Every dime we make funds reporting from Chicago's neighborhoods.
Already subscribe? Click here to support Block Club with a tax-deductible donation.