ENGLEWOOD — President-elect Joe Biden will take office Wednesday — but local activists are skeptical the new administration will mean big changes for Chicago's Black and Latino neighborhoods.
Locally and nationally, activists have organized to help people as governments fumbled their responses to the coronavirus pandemic, the related economic crisis, social unrest over police shooting people and spiking gun violence. Time and again in 2020, they were stymied by officials near and far.
Will a Biden-Harris administration improve the outlook on these critical issues for communities of color? Organizers like Tatyana Chante of Brave Space Alliance aren't so sure.
"I'm afraid that Biden and Harris won't be held accountable," said Chante, the mutual aid program coordinator for the Black- and trans-led group on Chicago's South Side. "I don't think they'll cause as much damage as Trump would've done if he had been elected for another four years, but I am worried about what they won't get done."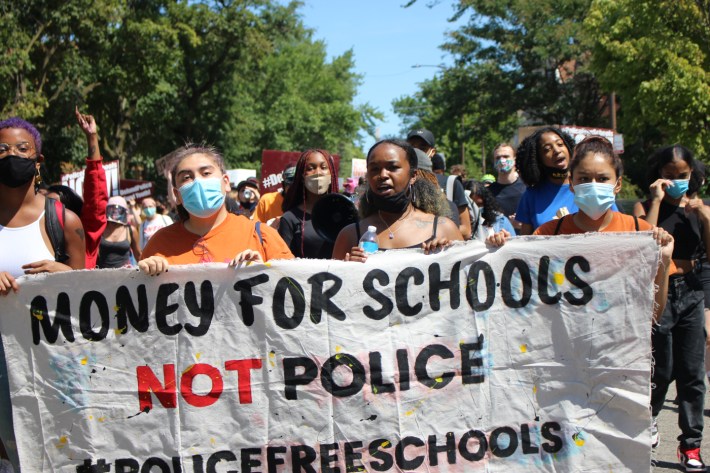 Aislinn Pulley, who serves as executive director of the Chicago Torture Justice Center, questioned how the Biden administration will work to enforce a federal consent decree designed to overhaul Chicago police policies and practices — reforms the department and city have been slow to implement.
"I don't envision a significant change. I would love for Biden and Harris's [Department of Justice to] come down to actively enforce it and hold the city and the CPD to task," Pulley said. "It could happen, but I'm not holding my breath." 
Instead of putting their faith in Biden, organizers said they'll continue to put their faith in their own activism.
The activism around police in schools forced votes on the issue. Organizers have brought renewed public scrutiny to environmental injustice, from the botched Hilco demolition that covered Little Village in dust to the owner of General Iron in East Side.
The work of LGBTQ activists helped push a reckoning around racism and discrimination in Boystown, now renamed Northalsted. And where government has failed to support people struggling in the pandemic, community organizations are filling those gaps.
Here's more on what local activists have to say about the new presidential administration — and what it will — and won't — mean for Chicago: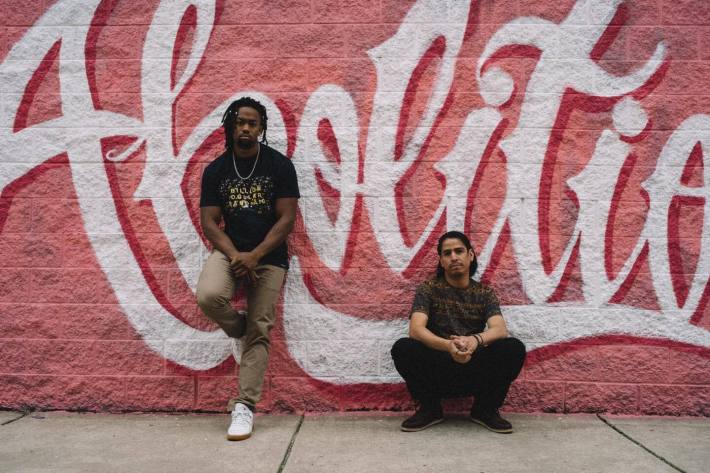 Caullen Hudson And David Moran
Caullen Hudson and David Moran are the founder and multimedia director of Soapbox Productions. Their team has spent years chronicling the city's drill and activism scene for their film, "Chi DNA."
They've also partnered with local activists on rapid response video projects for activist work, including the #NoCopAcademy campaign.
The filmmakers said they are concerned about the Biden administration's messaging on police reform, but they think their energy is better spent trying to move the needle locally.
More people are recognizing their own power and realizing they can use that influence to vote out problematic politicians, Moran said.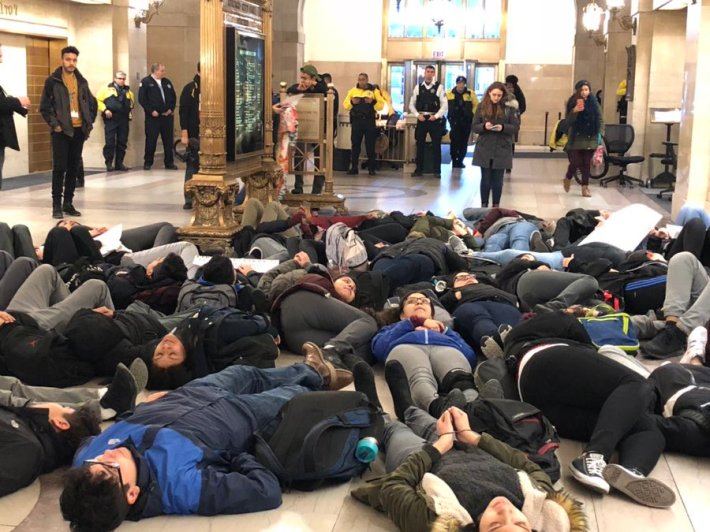 "The silver lining from Trump winning is that we know now that anyone can hold office, and if people believe that the official isn't doing a good job — even if that official is from the same party — they can primary them and get them out of there," Hudson said.
"Seeing what 2020 has presented, it's opened up a lot of people's eyes. It's politicized people to the point where they're realizing the power of organizing within communities," said Moran, who is Latino. "We saw that with mutual aid and, on a larger scale, what Stacey Abrams did in Georgia. The real wins are in these places we're seeing."
On the matter of immigration and foreign policy, neither Hudson nor Moran are enthusiastic about the incoming administration's stance, pointing out that President Barack Obama chose Biden off the strength of his foreign policy expertise.
"It seems it will be an attempt to re-calibrate to Obama-era policies and "re-establish" America's standing in the world" without any acknowledgement of the imperialist tendencies and modern-day colonialism that created that standing in the first place," Hudson said.
In the meantime, the filmmakers said residents should stay vigilant and prepare to hold the incoming administration accountable.
"Fortunately, facts matter a little more to Biden and Harris than they did to Trump, so we can hold their feet to the fire," Hudson said.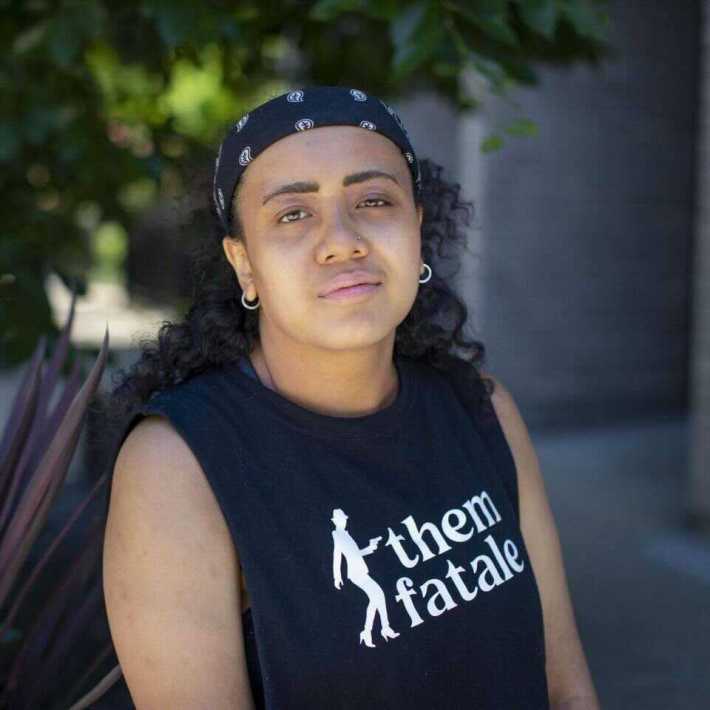 Tatyana Chante
Tatyana Chante, the Mutual Aid Program coordinator for the Brave Space Alliance, has been involved in campaigns pushing for police and education reform while pursuing a degree at Roosevelt University.
The Seattle native joined the Brave Space Alliance in August and has helped numerous residents who found themselves out of a job due to the coronavirus pandemic. The organization launched its crisis pantry in March and has continued expanding services.
"The need is wide. And you have people experiencing this for the first time on one end, and, on the other, those whose needs have worsened. It's become so much more polarizing," Chante said.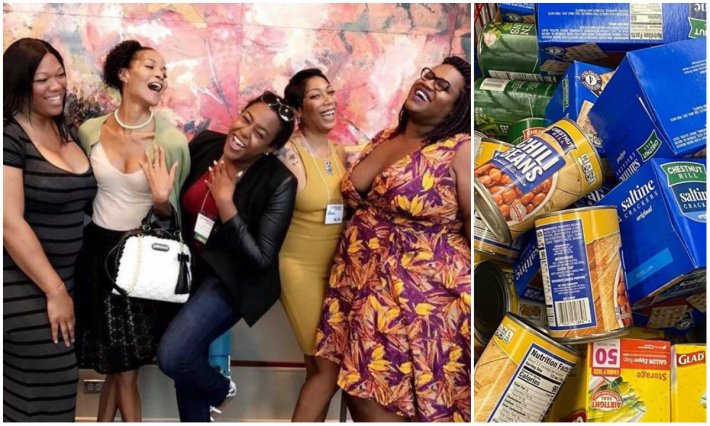 Housing, food insecurity and wage inequality are among the primary concerns for Chante, and they aren't sure the incoming administration can address them properly in the next four years.
On top of that, the last four years have been an assault on trans rights: Trump's White House worked to dismantle existing laws created to protect trans people, and 2020 saw a record number of anti-trans-rights bills in state legislatures, according to the ACLU.
Chante doesn't see that changing with a new administration, especially since Harris as a prosecutor opposed measures to decriminalize sex work, they said.
"Sex workers are still in danger whether Trump or Biden is in office," Chante said.
Like Hudson and Moran, Chante hopes people on the ground will continue to focus on meeting immediate needs that persist regardless of who occupies the White House.
In addition to its food pantry, Brave Space Alliance recently opened a makeup room for Black and Indigenous trans folk and sex workers, recognizing that something as simple as affirmation can be lifesaving.
"Whatever happens, we're going to continue to take care of ourselves. We have to," Chante said.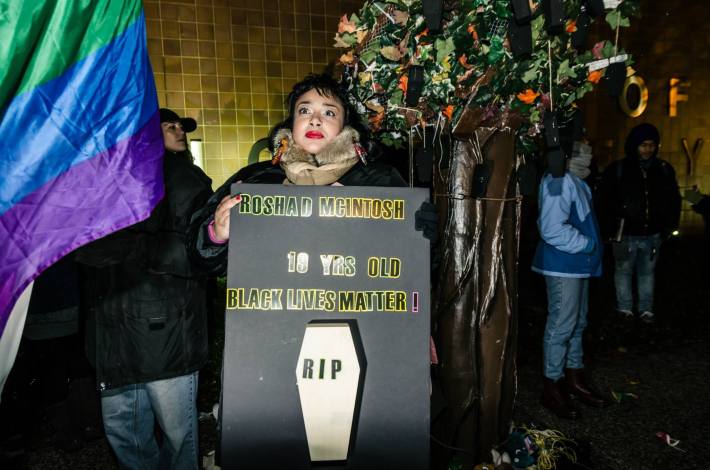 Aislinn Pulley
Aislinn Pulley, executive director of the Chicago Torture Justice Project, has spent most of her life on the front lines of social justice movements, organizing against police violence.
The Hyde Parker was recognized as one of Chicago Magazine's 2020 Chicagoans of the Year for her work with the local Black Lives Matter chapter.
As the leader of a group dedicated to making victims of police violence whole, Pulley said the incoming administration's stance on police reform is troubling.
Neither Biden nor Harris have supported defunding police departments. It doesn't appear the sweeping changes Black Americans have been demanding will happen anytime soon, Pulley said.
Pulley predicted Mayor Lori Lightfoot and the Police Department will remain "reluctant participants" in the consent decree process — meaning police reform will continue to stall.
"Trump's Department of Justice declined to pursue any of the consent decrees made under the Obama administration. What will the relationship be between the feds and the consent decree now?" Pulley said.
Pulley is also concerned with the Biden administration's stance on detaining and deporting undocumented citizens. Biden was vice president of an administration whose policies on removing immigrants earned then-President Barack Obama the nickname "deporter in chief."
Pulley said she hopes the energy she saw from residents and organizers this year will inspire others to act, as well. People interested in the Defund CPD movement can start learning more about it locally, Pulley said.
"That's a concrete thing people can do: … visit the site, learn how to talk to your alderperson, participate in trainings if they can," Pulley said. "Participate in mutual aid efforts, and support on-the-ground work during this time, because it's very important."
Alycia Kamil
At just 21 years old, Alycia Kamil is already a veteran in activist spaces, joining GoodKids MadCity in its infancy and quickly becoming a leader by developing programs to engage Chicago-area youth.
The group led peace marches through the South and West sides this summer, demanding fewer police in Black and Latino neighborhoods and an end to gun violence, especially against children. The group also made headlines when one member, 18-year-old Miracle Boyd, was hit by a police officer at a protest over the Christopher Columbus statue in Grant Park.
That incident, coupled with the uptick in young victims of city violence, has galvanized the group to call on Lightfoot to pass their "Peacebook" ordinance initiative. Reallocating just 2 percent of the Police Department's budget could help Black and Brown neighborhoods reduce gun violence, activists argued this summer.
That money would instead support violence interrupters and other residents doing ground-level work to keep communities safe through direct action with gang members. Peace treaties, accountability, trauma-healing and a restorative justice process are all part of the plan, Boyd said.
Communities would improve if the city redistributed some police funding toward violence prevention, robust mental health services, schools and grocery stores, GoodKids MadCity activists have said.
The day Biden's projected win was confirmed, Kamil was invited to come to a celebration in front of Trump Tower, she said. She declined. While Kamil understands the collective relief her compatriots feel, she's worried the issues that have been plaguing the country will persist.
Though Harris has been praised for her efforts to hold police more accountable, her reluctance to embrace more drastic changes to policing has frustrated progressives.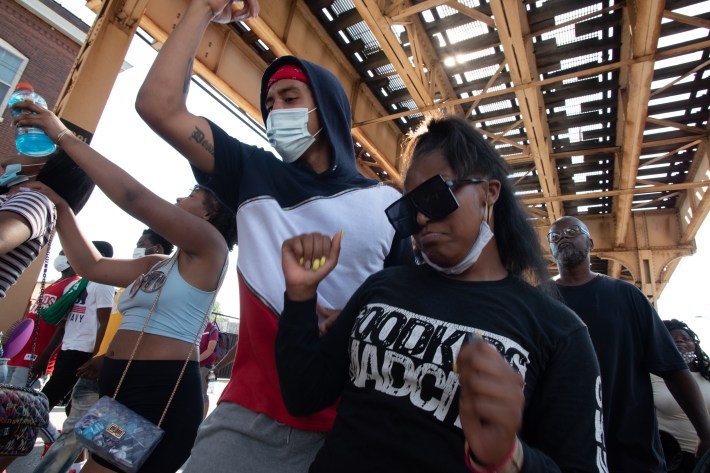 And in the end, getting the president and vice president on board with defunding police isn't Kamil's more immediate goal.
"If we can get these people who are supposed to be working for us and taking care of us to defund the police and invest in Black and Brown communities, I'm all for it," Kamil said. "I'm just more focused on making sure that people in the community know what 'defund the police' means and what it looks like."
Kamil said Chicagoans should continue supporting mutual aid efforts and checking in on friends and family. Recently, she organized a grocery delivery initiative — as part of GoodKids' mutual aid program — that fed more than 30 South Side families.
"I believe in the power of people coming together as a collective, but then I also try not to invest hope in a system where I know there's always a loophole," Kamil said.
"People who were quite literally elected to support financial relief [weren't] doing it," she said. " … [This] reinforces the idea that we're really all we need. Mutual aid shows us how important community is."
Subscribe to Block Club Chicago. Every dime we make funds reporting from Chicago's neighborhoods.
Already subscribe? Click here to support Block Club with a tax-deductible donation.