SOUTH SHORE — In July, dozens of children danced, affirmed their right to life and vented their exhaustion from seeing their peers die at a Kids Lives Matter march through Woodlawn.
Hours later, 9-year-old Janari Ricks — an aspiring builder and Stephen Curry superfan — was shot and killed as he played outside in Cabrini Green.
The juxtaposition made for just one of many tragic scenes during a violent summer for Chicago's children. In June, four children — 1-year-old Sincere Gaston, 3-year-old Mekhi James, 10-year-old Lena Nunez Anaya, 13-year-old Amaria Jones, were killed in separate shootings in one week.
Forty-five children younger than 18 have been shot and killed as of Sept. 20, while 280 have been wounded by gun violence, according to Chicago Police Department data. That's 18 more children dead and 84 more wounded than the same time frame last year.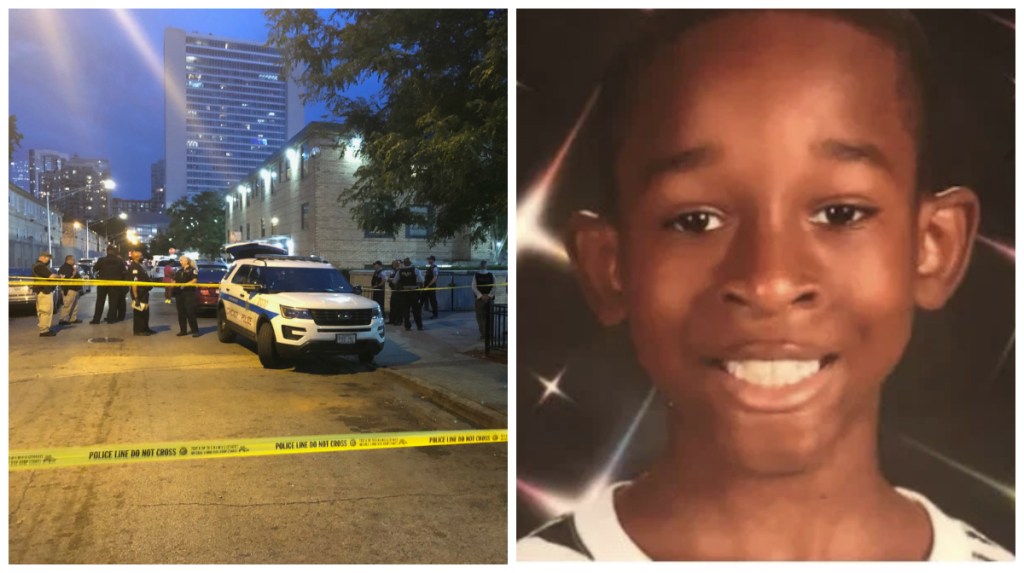 And although the summer is over and school has restarted, kids continued to be shot over the last week, including a 5-year-old shot and seriously wounded in a North Lawndale home, two teens shot in Albany Park, a teen shot in West Pullman and another teen critically wounded in Austin.
While the total number of children victimized by gun violence has risen significantly in 2020, experts can't explain exactly what's behind the uptick. There are many reasons, all of which contribute to the rise to some extent.
The most direct link to this year's rising violence against kids appears to be Chicago's increased violence across the board, moreso than any heightened risk to children in particular.
In fact, the proportion of young victims has dipped slightly this year compared to 2019, according to an analysis of police and Chicago Tribune data.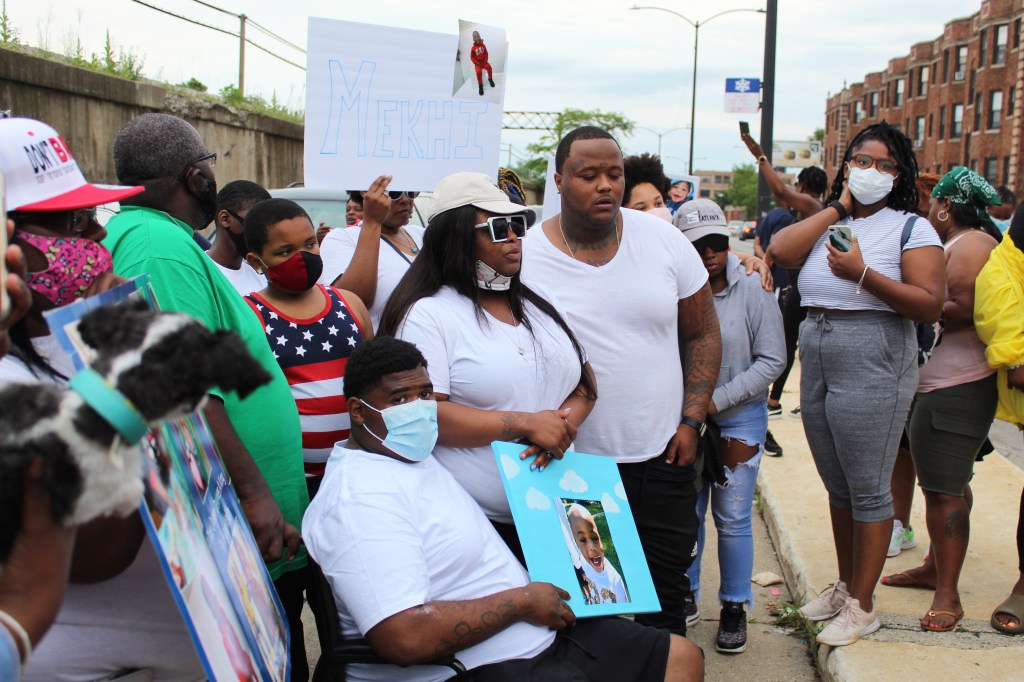 The effort to protect Chicago's youth must be two-pronged, including short-term emergency measures and long-term systemic change to prevent repeats of this year, experts said.
They largely agree efforts must engage residents and advocacy groups from all perspectives — and that work must begin immediately.
"City and state leaders need to bring new people to the table and start funding new groups, because we need all hands on deck right now," said Tio Hardiman, executive director of nonprofit Violence Interrupters, which works to stop violence in gang hotspots.  
"When you have so many kids being killed, especially young people under 13, that's everybody's responsibility," he said.
'A Generational And A Multifaceted Problem'
The killings of 7-year-old Natalia Wallace, 8-year-old Dajore Wilson and more than three dozen other Chicago children have only added trauma to a year already defined by a global health crisis and civil unrest.
Seven children 13 or younger have been killed so far in 2020, according to a Sun-Times database, up from one in all of 2019 and four in 2018.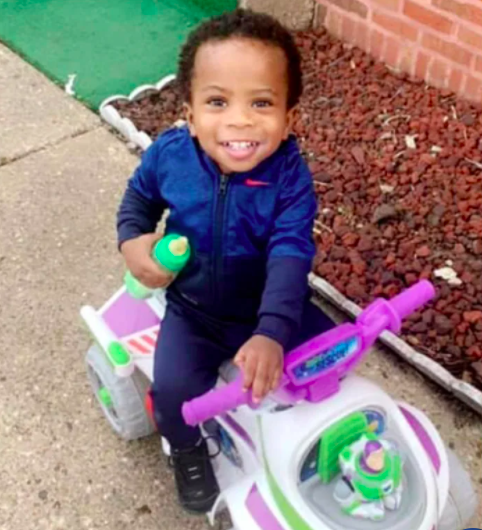 Chicago Police officials were invited to discuss the district's approach to protecting children but declined to be interviewed for this story.
Kim Smith, director of programs at the University of Chicago's Crime Lab, "can't say with certainty" whether Chicago's youth victims are more often unintended targets, or rather shot intentionally by their peers.
Regardless of the shooter's age, research suggests when young people die of gun violence, it often starts with an altercation and is quickly escalated by the presence of a gun, Smith said. Shooters aren't taking the time to process the consequences of their emotional reactions.
"That type of in-the-moment decision making seems to be at the root of a lot of Chicago's youth violence in particular, and for adults as well," Smith said.
It's "particularly tragic" when children are victimized, Smith said. But as advocates explore ways to protect kids, she said they must also consider ways to reach adults.
After all, 89 percent of homicide victims over the past decade were adults. Young adults 18-24 are most at risk of being killed, according to a new Northwestern Institute for Policy Research report.
By that age group, support systems available to kids — such as schools, afterschool programs and family services — are no longer an option, the report concludes.
"Violence in Chicago is, tragically, a generational and a multifaceted problem," Smith said. "We're considering all of the interventions: investments in education, primary and secondary prevention, and then, after incidents happen, how we build resilient communities and help them heal."
Mayor Lori Lightfoot blamed the uptick in violence against children on "people who think it's a good idea to pick up a gun and shoot into crowds" in a press conference Friday.
The solution lies in providing services to "neighborhoods that are most challenged" and holding shooters accountable, she said.
"We cannot shelter the people who are recklessly destroying the fabric of our community, and particularly bringing harm to our children," Lightfoot said.
Anecdotally, this year's trauma — combined with longstanding economic, mental health and addiction issues in Black and Latino communities — has been a contributor to the increased violence, said Napoleon English, an on-call mediator who responds to situations that could turn deadly.
"When you put the people in these situations where they feel no hope, this is the backlash you'll get," English said.
What Can Be Done Immediately?
Street-level mediation and relationship-building efforts are common in Chicago. Groups like Violence Interrupters and Cure Violence, formerly known as Cease Fire, have long connected with at-risk residents and responded when they get into potentially violent situations.
In this field of work, personal connections are key — especially when dealing with young people, said Hardiman, of Violence Interrupters. He compared the role of mediators to a football coach: They must be empathetic but direct.
"There's no way to stop a killing without a confrontation," Hardiman said. "It's mandatory that your relationship is solid as gold. Young guys are not going to listen to just anybody."
Beyond continuing their mediation efforts, the rash of violence against children this year has led prevention workers to find creative — if disheartening — ways to protect Chicago's young people.
A recent example: Hardiman and representatives of various violence prevention groups demonstrated the use of bulletproof backpacks Thursday morning outside Chicago Police headquarters.
Hardiman compared the effort to the response to the coronavirus pandemic, in which people have taken drastic measures as long-term solutions like a vaccine are developed.
"Right now you're dealing with COVID-19; everybody's being provided protective gear like facemasks and hand sanitizer," Hardiman said. "COVID is a pandemic, and gun violence is an epidemic. Why not provide people with protective gear until somebody figures out a way to solve this?"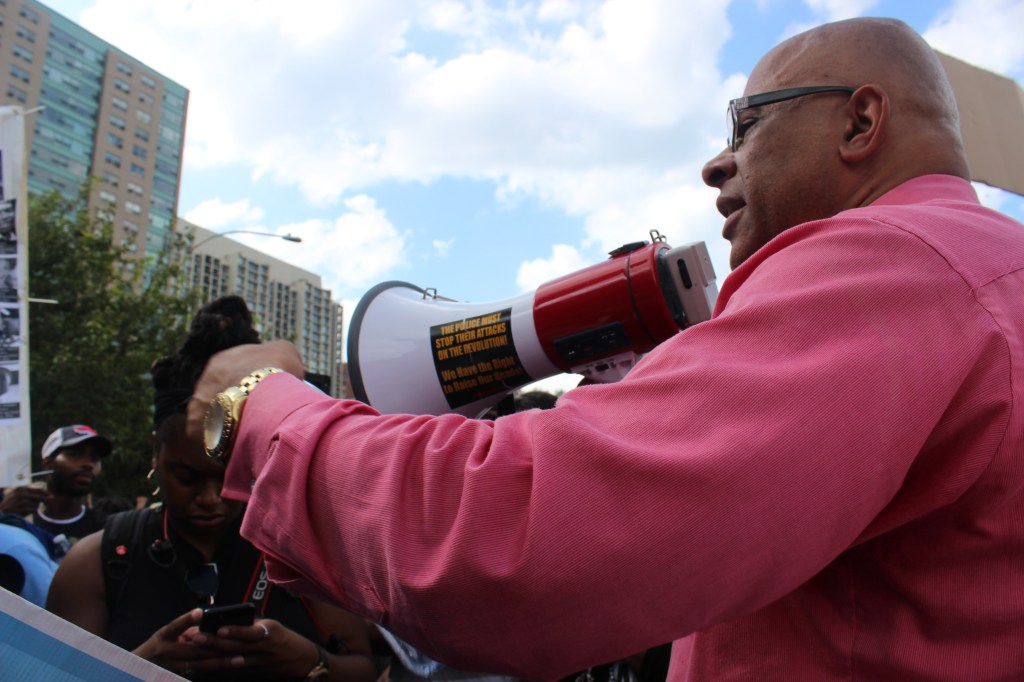 Will Policymakers Protect Children In The Long Term?
Violence against children hasn't reached this level since 41 kids younger than 14 were killed or wounded in 2016 — and the city is on track to have the deadliest year in decades overall.
Advocates are concerned the city is no better prepared to address the root problems of gun violence than it was four years ago.
In lieu of interviews with Chicago Police leaders, a spokesperson directed Block Club to view Facebook videos "showcasing Superintendent Brown's emphasis on community policing" and detailing programs like community cleanups, the Community Safety Team and the recently expanded District Community Officers program.
"Superintendent Brown and other Command Staff [members] have discussed juvenile victims often," most recently following Dajore Wilson's murder, the spokesperson said.
Hardiman said policing and street-level efforts often operate in isolation, without the coordination necessary to create long-term change. Smith said in-depth studies of promising solutions are lacking.
Since 2016, "we haven't learned a lot about what works; we haven't built a robust evidence base," Smith said. "I worry about a situation where we find ourselves in five years with another surge in violence, and we're not sure about what tools we can use, for whom they will be useful and why."
RELATED: For Growing Number Of Kids Shot In Chicago, The Trauma Never Ends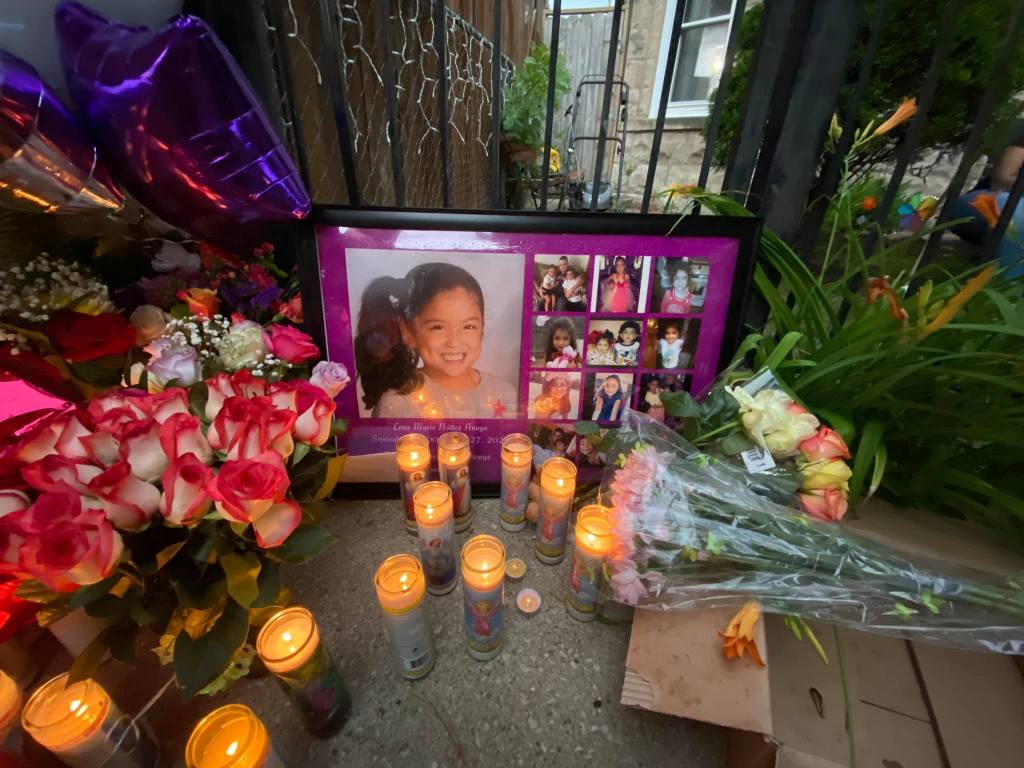 That doesn't mean advocates are lacking in ideas. Choose to Change, a partnership between Youth Advocate Programs and Children's Home and Aid, is an example of a social program chipping away at the causes of violence — and offering the data to back it up.
The six-month program combines mentorship with cognitive behavioral therapy, which helps participants understand how traumatic experiences affect their behavior.
Participants also receive around-the-clock crisis intervention support from staffers who share similar life experiences, and they are taught how to express their needs in moments of conflict.
Choose to Change has helped more than 800 youth "slow down their thinking" to avoid the impulsive behaviors that often lead to shootings, Smith said. The program is estimated to reach 2,000 youth through 2022.
The Crime Lab studied the program and found it "reduces violent crime arrests among participating youth by 48 percent," Smith said. It's effective "during and after the program has ended, which is really rare for a lot of social programs."
Many other city-supported efforts to keep children occupied and out of violent situations focus on summers, when violence tends to surge.
The One Summer Chicago employment program, which serves youth and young adults from 14-24, ended last month. DePaul University researchers are tracking the program's effectiveness, according to the Chicago Tribune.
"Since day one of this administration, Mayor Lightfoot has been clear that the city needed to shift away from a law enforcement-first-and-only strategy," the Mayor's Office said in a statement.
City officials gave grants of up to $400,000 to organizations in 15 "priority communities" on the South and West sides as part of a $11.5 million commitment to violence prevention in this year's budget. Another $10 million in CARES Act funding will go to the city's prevention efforts, according to a spokesperson for Lightfoot.
New York City — home to about 5 million more residents than Chicago, but with 200 fewer murders so far this year — spent $34 million on gun violence prevention in 2019. Local violence prevention groups have repeatedly called for Chicago to invest more.
The city's long-term investments must be driven by data showing the investments would be effective, Smith said. Residents and advocates must have access to that data, she said, so they know their tax dollars are going to programs that will actually keep kids safe.
At the same time, neighborhoods most affected by gun violence can't wait years to implement change, so smaller-scale efforts like on-call mediation and summer employment are just as important.
"We need more research and evidence about what works, and we also need short-term, shovel-ready programming that can be deployed quickly in neighborhoods that need those resources the most," Smith said. "It's not an either/or. This is a moment in the city's history that needs an all-hands-on-deck approach."
Youth Should Have A Say In The Solution
At protests like this summer's Kids Lives Matter march and sustained organizing efforts like those led by GoodKids MadCity and youth leadership councils, young people said they're ready and willing to join the violence prevention effort.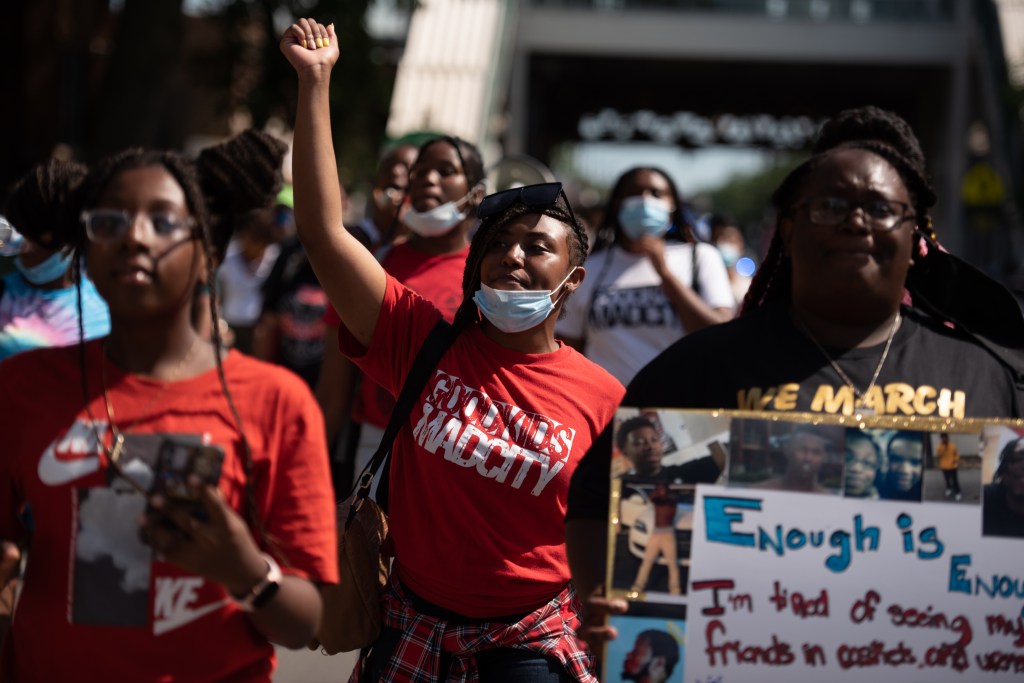 Despite their activism, children are rarely included in policy conversations, said Katya Nuques, executive director of Enlace Chicago, a Little Village community development group.
Decisions about funding and designing programming to prevent gun violence must consider all advocates' input — including young people. "We're never going to have a complete paradigm shift" until affected communities are fully represented, she said.
The city should enact prevention programs chosen through a robust community engagement process, in the vein of the proposed Civilian Police Accountability Council or the decision to let schools decide the future of their on-campus police officers, Nuques said.
"Nowhere in the world does it actually work when you only have the mayor and a group of a few people around the mayor making all the decisions," Nuques said. "The decision-making [must be] in the hands of the people that are representing their different communities."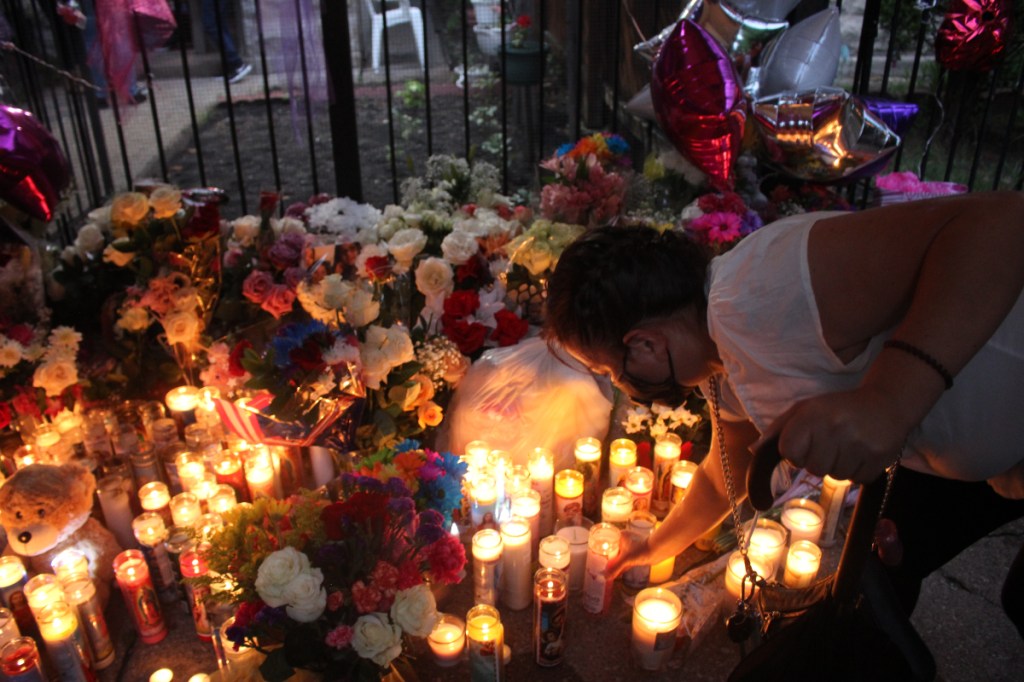 Subscribe to Block Club Chicago. Every dime we make funds reporting from Chicago's neighborhoods.
Already subscribe? Click here to support Block Club with a tax-deductible donation.