BELMONT CRAGIN — Coronavirus swept through Sonia's entire family.
Her oldest son, an essential worker, caught the virus in November. He'd been carpooling with a co-worker who got sick. Then the rest of the family tested positive: Sonia; her husband, also an essential worker; their two teenage sons; and their oldest son's girlfriend. Everyone but the girlfriend lives together in Belmont Cragin.
Sonia and her husband had to be rushed to the emergency room after suffering high fevers and struggling to breathe. Relatives pitched in to support them financially while they recovered because Sonia and her oldest son have no paid sick leave.
"This is an ugly illness. Your body is fighting itself," she said.
Sonia's son and husband are among thousands of low-wage essential workers across Chicago risking their lives to keep the city running through the pandemic. Block Club is not using Sonia's last name or including where her family members work because they fear repercussions from their employers.
Mayor Lori Lightfoot's "Stay Home, Save Lives" message isn't an option for people like Sonia's family: They have to physically go to work, where social distancing isn't feasible, sick days aren't available and the threat of losing their job if they don't show up is inescapable.
They rely on their wages to keep their families housed and fed. They continue to work because they have to in order to survive, and they are getting sick and spreading the virus to others.
During the fall surge, which killed hundreds of Chicagoans, the Mayor's Office launched a program called Protect Chicago. It focuses on providing supplies and resources to residents of essential-worker-heavy Belmont Cragin and other neighborhoods with high rates of infection.
Community leaders and advocates said this is a step in the right direction, but the city should be doing more to protect essential workers and their neighbors.
They said testing sites should be open at night and on weekends to accommodate common workday schedules and vulnerable families should be given cash so they can stay home, pay their bills and avoid potentially spreading the virus.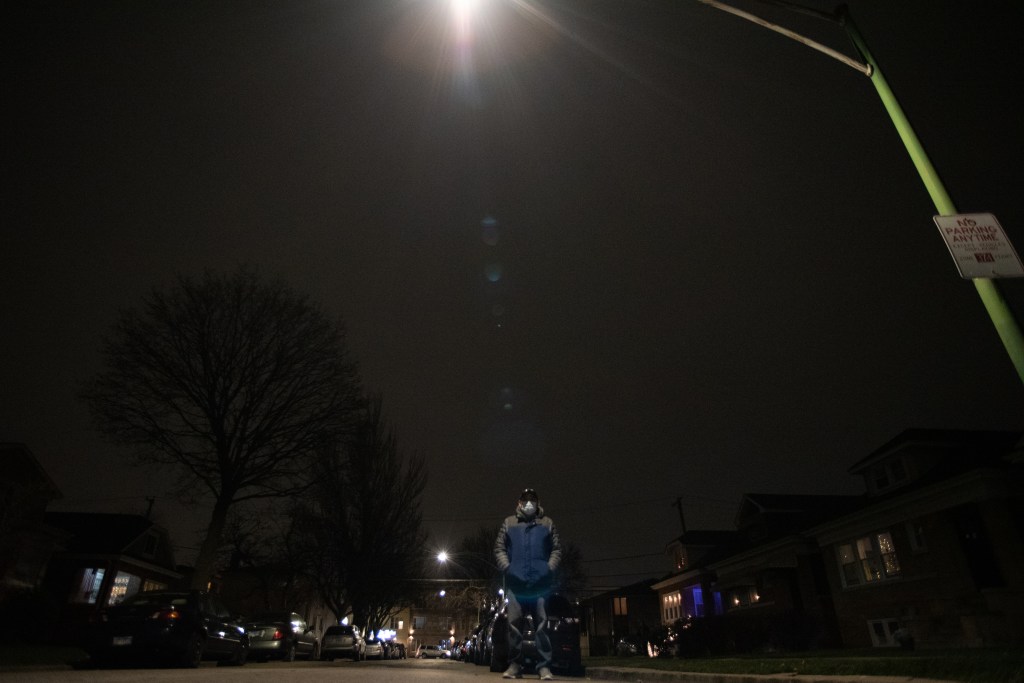 And city leaders are overlooking systemic reasons why certain communities are disproportionately impacted by the disease, local leaders said.
Many have pointed to multigenerational homes as contributing to the spread of illness in Latino neighborhoods. In areas like Belmont Cragin and Gage Park, families are doubled and tripled up in the same residence out of necessity, which has made social distancing and quarantining impossible.
But what's gotten lost in the conversation is many residents in those neighborhoods are also essential workers who lack workplace protections, community leaders and advocates say.
"It's not the household that's the problem. It's the workplace that's the problem," said Dr. Howard Ehrman, the city's former assistant health commissioner.
'We Have To Save People's Lives'
City leaders launched Protect Chicago on Nov. 12, at the peak of the fall surge and a few days before Sonia's oldest son caught the virus.
The initiative is designed to build on similar citywide efforts, like the Racial Equity Rapid Response Team, which city leaders developed to protect three of the city's most affected communities of color — Austin, Auburn Gresham and South Shore — through community partnerships.
Protect Chicago is a citywide effort. The program has a team of volunteers traveling to vulnerable neighborhoods to drop off masks, hand sanitizer and informational packets at residents' doorsteps, and connecting those residents with needed resources. The goal is to reach hundreds of thousands of households, said city spokesman Isaac Reichman.
RELATED: Chicago's Latino Neighborhoods Have Most Coronavirus Cases In The State. Is The City Doing Enough To Respond?
Belmont Cragin was the program's first stop. The ZIP code that includes much of the neighborhood, 60639, had a seven-day positivity rate of 16.8 percent last week. That's the highest of any ZIP code in the city and more than double the city's overall positivity rate of 7.8 percent over the same time period, according to city data.

Despite efforts to increase testing, Belmont Cragin remains one of Chicago's hot spots for coronavirus. The neighborhood is home to the largest Latino population in the city. Many residents are undocumented immigrants, essential workers or both.
RELATED: Belmont Cragin, Home To City's Largest Latino Population, Continues To Struggle With Coronavirus
With the challenges facing the neighborhood, James Rudyk, executive director of the Belmont Cragin-based organization Northwest Side Housing Center, said the city program is "by no means … a silver bullet."
"The reality is that the case rate in Belmont Cragin … remains one of the highest in the city and it's not going down, so we have to, we're called to, we're implored to" do something, Rudyk said.
"We can't just be relying on the [city testing site] and the mayor's press conferences or on [news articles]. We have to switch it up. We have to save peoples' lives."
RELATED: With No Safety Net, Undocumented Chicagoans Struggle To Survive Pandemic: 'We've Been Left Behind'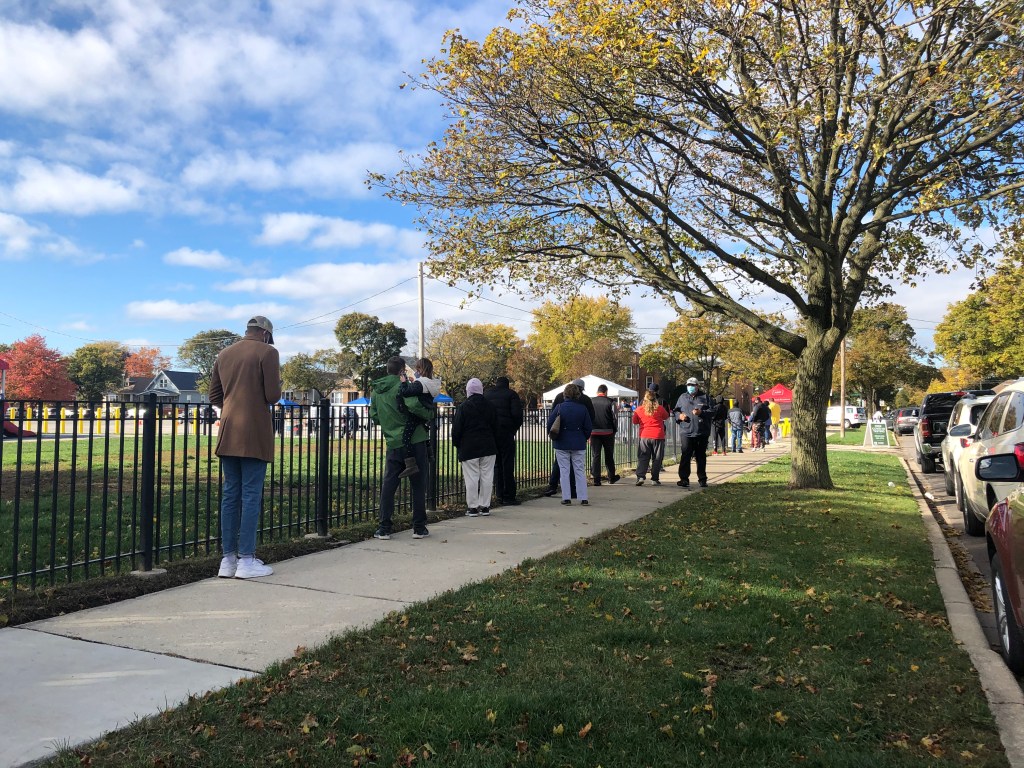 Struggling families need additional testing, more stimulus checks and small business relief — not all of which the city can provide, said Ald. Gilbert Villegas (36th), whose ward includes part of Belmont Cragin.
"My understanding is [the city effort] has been going pretty good, but it's so frustrating that the resources at the federal level are not coming in the way they should be coming in," Villegas said.
Several miles south, leaders in Gage Park are fighting the same battle to keep residents healthy and livelihoods intact.
The ZIP code that includes most of the neighborhood, 60632, had a seven-day positivity rate of 16.3 percent last week, the second-highest behind Belmont Cragin's ZIP Code, according to city data.
Antonio D. Santos, director of the Gage Park Latinx Council, said the city's program is helpful but does nothing to protect essential workers required to report to work each day — some in hazardous conditions. 
Chicago-area workers have filed more than 1,000 complaints to the federal government's Occupational Safety and Health Administration since the start of the pandemic, according to WBEZ. Half of those workers come from manufacturing and health care, WBEZ reported.
State contact tracing data shows factories and manufacturers have ranked as the No. 1 source of coronavirus outbreaks in Illinois since July 1, with 116 reported outbreaks at those facilities.
In Little Village, popular Chicago tortilla maker El Milagro Tortilla Factory shut down in April after an employee died from COVID-19. More than 80 workers at El Milagro tested positive for coronavirus as of Sept. 30, according to state data acquired from the Midwest Center for Investigative Reporting.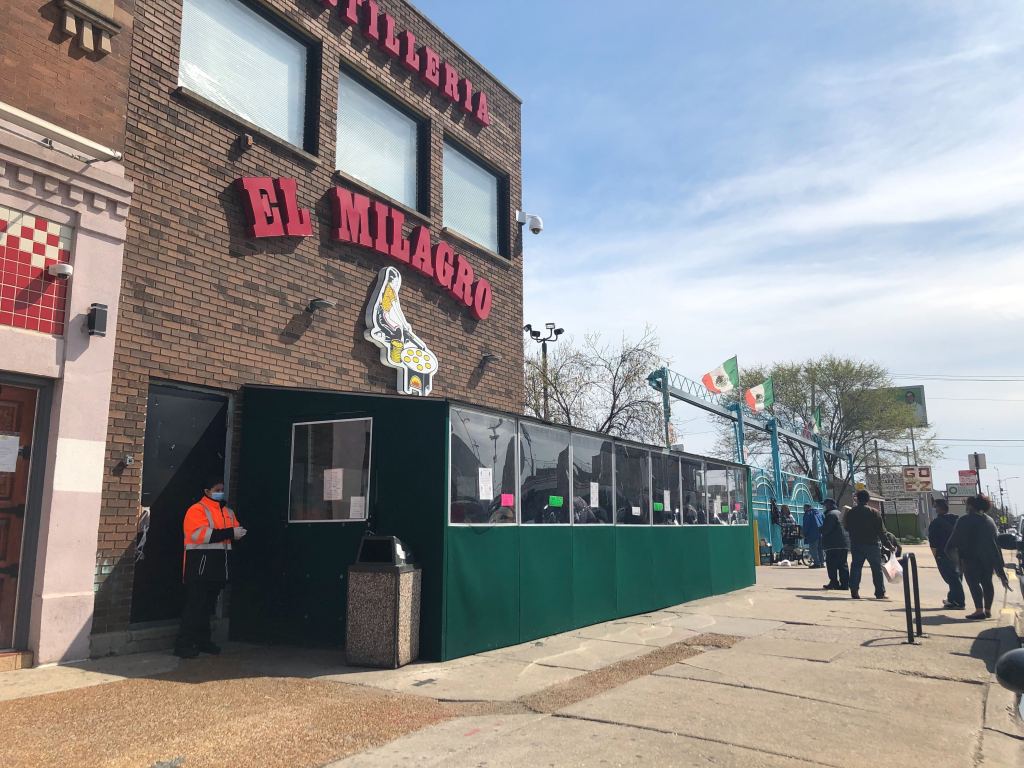 Ehrman, who is also a professor of family medicine at the University of Illinois at Chicago, said the data is "just the tip of the iceberg," as Illinois is a leader in manufacturing.
"That's just the ones we know about," he said.
Ehrman said Lightfoot's office has been too quick to blame party-goers or family gatherings for the uptick when, in reality, essential workers like Sonia's son are the ones getting sick at work — and employers aren't doing enough to protect them.
"They aren't 6 feet apart. There aren't barriers. They don't have adequate masks," Ehrman said. "They are being forced to work even if they are sick because they don't have sick time and they are afraid to lose their job."
Another issue the city has failed to sufficiently address is accessible testing, Ehrman and other advocates said.
Most of the city's static testing sites are only open 10 a.m.-4 p.m. Monday-Friday, eliminating access for the many essential workers who can't afford to leave work to get tested in the middle of the day. Even as the city opened a testing site to serve Belmont Cragin, as of late October, Logan Square residents made up the largest share of patients being tested there. 
"Our people cannot stand in line for sit in their car for five hours to get a test when they need to be at work," said Alonso Zaragoza, a lifelong neighborhood resident who runs the Belmont Cragin United group.
Zaragoza said he's been inundated with messages from residents who are either sick and struggling to get tested amid the high demand or in need of food or other assistance.
"If the city really wanted to make an impact on our numbers here, they would have at least one Saturday and one weeknight available for those of us who work," he said.
But instead of expanding testing hours, the city is handing out flyers and masks, which doesn't address the root cause of the problem, Ehrman said. What essential workers actually need is cash so they can stay home, advocates say.
"It's not like people don't know what they're supposed to do. It's just that the structural conditions of racism and capitalism don't allow them to do it," Ehrman said.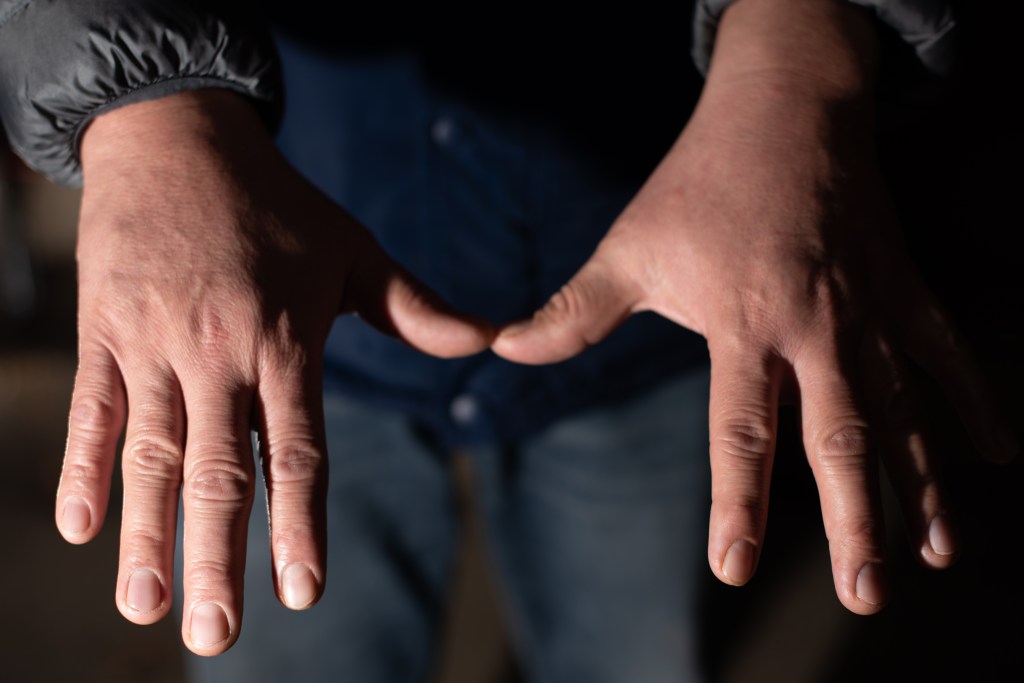 'At Work, They Don't Help You'
Belmont Cragin resident Tomas, an immigrant who has worked in a suburban lamp factory for 24 years, got COVID-19 in November.
But Tomas isn't sure where he caught the virus. He said a few of his co-workers had it, but not at the time of his positive test. 
"This is the worst thing about this virus," Tomas said. "You just don't know [where you contracted it]. If you knew where you contracted it, you wouldn't go there."
Block Club is not including Tomas' last name because he fears retaliation from his employer.
Tomas didn't have any symptoms, but weeks of isolation took a psychological toll. He worried about passing the virus to his family or about his health declining, like a few of his friends who had died or family members who had gotten very sick.
His mother, who lives in Mexico, caught the virus and required supplemental oxygen, he said.
"What's going to happen to you? How am I going to feel the next morning? Will I give it to my kids or children? Psychologically, it really affects you," Tomas said.
Tomas' family took his diagnosis hard, too. Over the course of his isolation, he overheard one of his sons crying to their mother, asking whether his dad would be OK. Another son told his teacher he was worried about his father.
The day Tomas tested negative after weeks of isolation was a happy one. Suddenly "all the feelings of emptiness were filled," he said.
"My youngest was jumping up and down. He couldn't wait to give me a hug," he said. "I had to tell him to wait until I took a shower. When I came out, he was waiting for me with his arms open. He was full of happiness that I wasn't [in] danger."
Sonia and her family have recovered and most of them have gone back to work — her husband at a plastics factory. But the fear and uncertainty they felt still lingers.
"We shouldn't let our guard down," she said. "You have to do your best for your family because when you see your family sick with this virus, you feel helpless."
Tomas also has returned to work but he's been left trying to figure out how to recoup money he lost while he was at home in quarantine. Despite more than two decades with the company, the lamp factory didn't give him any paid sick time.
"At work, they don't help you," Tomas said. "You have 10 days off and then after that you have to return to work. They don't care about you or how you're doing. Nothing. They just care about you getting back to work."
Tell us what you need as an essential worker here.
Block Club Chicago's coronavirus coverage is free for all readers. Block Club is an independent, 501(c)(3), journalist-run newsroom.
Subscribe to Block Club Chicago. Every dime we make funds reporting from Chicago's neighborhoods.
Already subscribe? Click here to support Block Club with a tax-deductible donation.