CHICAGO — The prospect of renaming Lake Shore Drive for the city's Black founding father sparked a contentious city hearing Friday with the proposal's sponsor accusing another alderman of fearmongering.
For months, members of the group Black Heroes Matter have urged the City Council to pass an ordinance, introduced by Ald. David Moore (17th) in October 2019, that would christen the iconic roadway Jean Baptiste Point Du Sable Drive, after the man considered to be the first non-indigenous settler of Chicago.
The city's Committee on Transportation and Public Way held a hearing on the proposal Friday afternoon, but did not take a vote. Committee chairman, Ald. Howard Brookins (21st), said a vote could be held by April.
The name change would affect 17 miles of roadway and would be the "most significant" street name change in the city's history, though not impossible, city officials during the hearing.
It also would require changing street signs, retooling geolocation programs city emergency departments rely upon, and updating materials associated with planned developments and other city maps, among other potential roadblocks, transportation Commissioner Gia Biagi said.
"But that's not to say that it cannot be figured out, or carried out," she said. Biagi did not say how much all the changes would cost but said she could provide aldermen a "back of the envelope" estimate later.
Indicted Ald. Ed Burke (14th) pushed to pump the brakes on the proposal, noting the change would mean thousands of residents in around 100 buildings on Lake Shore Drive would need to change their addresses on driver's licenses, insurance records and other important documents.
Burke said he found that "troubling," saying before voting on the "literally unprecedented undertaking," more information is needed on how many residents would be affected.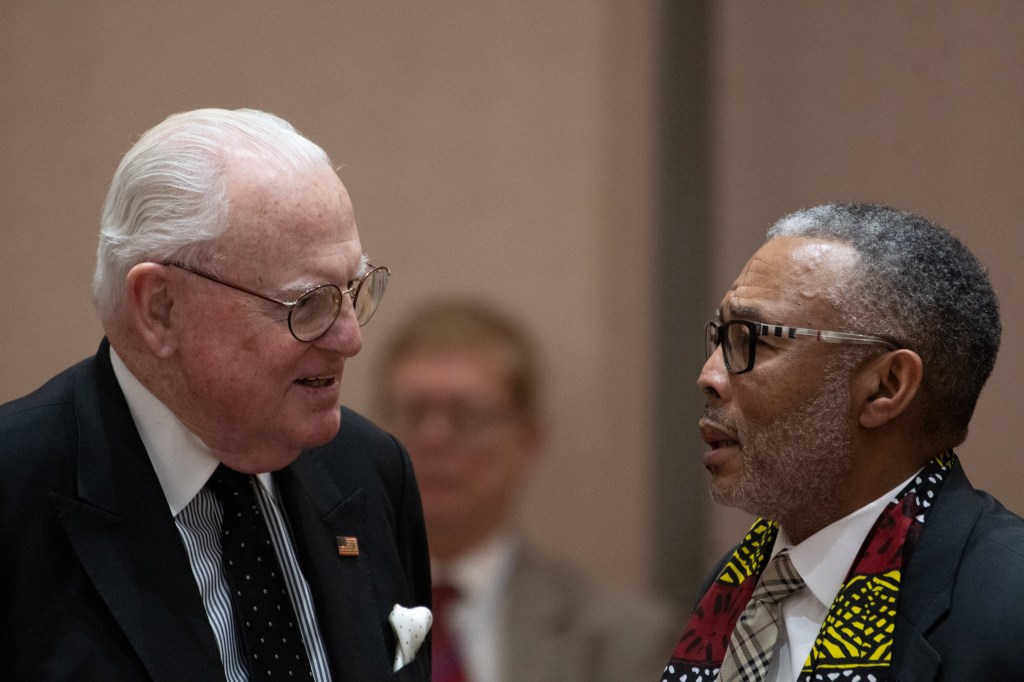 An infuriated Moore accused Burke of "fearmongering," saying he had already worked out many of those logistical details with the city's transportation department. He also said he was willing to limit the scope of the name change to outer Lake Shore Drive, bypassing any residential buildings.
If the name change were limited to outer Lake Shore Drive, only city harbors, concession buildings, and possibly Lake Point Tower would be affected. There would also be "some weirdness" in the legal description that would need to be cleaned up, Biagi said, but the city's "smart lawyers" would look into it.
Burke's line of questioning was an example of someone "playing politics" with the ordinance, Moore said.
"This is some bs to start out this thing with fearmongering, because that part was taken off the table and shouldn't even be brought up in this discussion," he said. 
Moore, who said the inspiration for the renaming came from a boat tour where "they talked about everybody, and everything, and never mentioned the founder of Chicago," told the committee he would not be upset with anyone who voted no, but issued a warning to anyone who might block a vote through parliamentary tricks.
"When people play politics and put up roadblocks that don't need to be put up, then I'm going to have to put up roadblocks or blow things up that I probably don't need to blow up, but am willing to blow up if people are trying to do anything underhanded for this great man and this great cause," he said.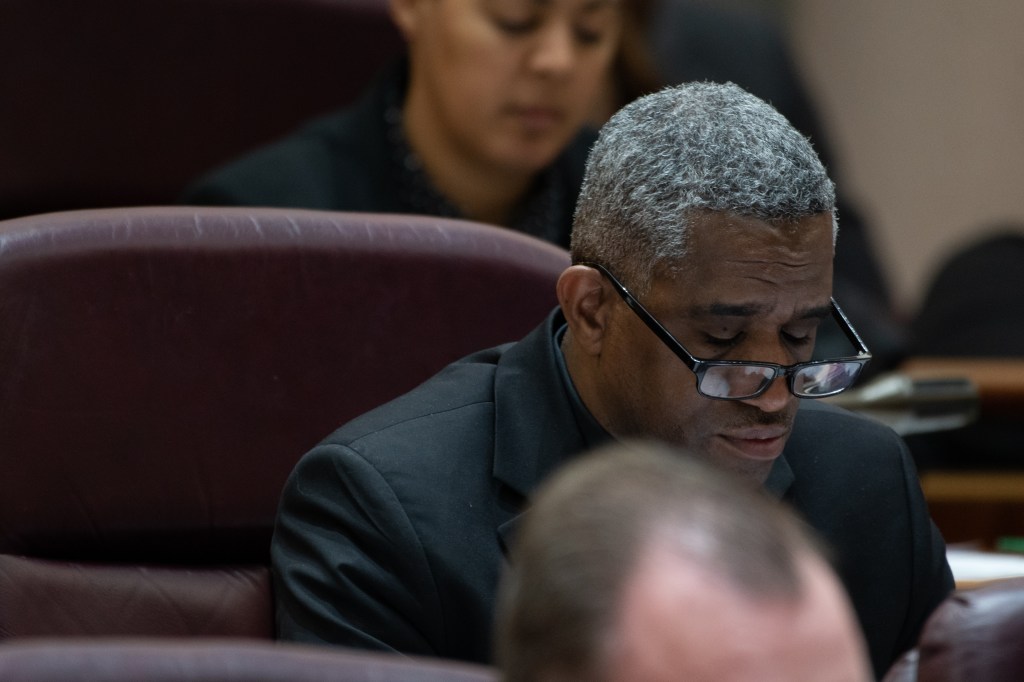 Ald. Sophia King (4th) said she received feedback prior to the hearing that also weren't in support of the renaming. She said she heard a lot of the same resistance when she led the fight to rename Congress Parkway after pioneering journalist and anti-lynching advocate Ida B. Wells.
"When you really peel it apart, it comes from a place of ignorance, racism and I'm feeling some of the same things here," she said. "I would have people just search their heart about why they feel the need to talk about why we can't, and then to start talking about why we should."
Ahead of the meeting members of Black Heroes Matter said they can't wait until April.
"What better time than now to right the wrongs of the past?" asked Tremell Williams. "It would be a grave injustice for you guys to learn the history (of Du Sable) and for whatever biased reason feel that he doesn't deserve more than just a bust on the Riverwalk."
Believed to be born in present day Haiti, Du Sable settled where the Chicago River and Lake Michigan meet in 1779, establishing a trading post and farm before selling the property in 1800 and moving to the port of St. Charles. But Du Sable's "successful role in developing the Chicago River settlement was little recognized until the mid-20th century," the ordinance says.
In addition to a school and the Du Sable Museum of African American History in Hyde Park, a small monument sits near the Du Sable Bridge on Michigan Avenue. The Chicago Park District is also set to complete Du Sable Park, east of Lake Shore Drive, as part of the development that will plug the hole at the former Chicago Spire site.
Ald. Brendan Reilly (42nd), said he'd keep an "open mind" on the proposal, saying "we need to do something to properly honor this man."
Reilly suggested the forthcoming park bearing Du Sable's name would be a "fantastic location" for a large monument to the man, that could educate tourists and city dwellers accessing the park.
In a statement Thursday, Mayor Lori Lightfoot didn't take a position on the renaming, but did say DuSable deserves recognition.
"Jean Baptiste Point du Sable played a critical role in Chicago's history and it is long overdue that we honor and recognize his important contributions to our city," the mayor said.
"I look forward to continuing the conversation with the various stakeholders to find a way to enshrine his legacy. As I have said before, this is not about a single statue, mural or street, it's about how we uplift the stories of all our city's diverse residents particularly when it comes to memorialization of our shared history."
The park, bridge and small monument were nice honors, Moore said, but the "impact is not there for somebody who's a founder of Chicago."
A Block Club subscription is an excellent gift. Get a subscription now and you'll get a free tote bag — and you'll help us reach our goal of 15,000 subscribers by the beginning of 2021. We're almost there! Subscribe or buy a subscription as a gift here.



Already subscribe? Click here to support Block Club with a tax-deductible donation.