LOGAN SQUARE — A developer is pitching a large apartment complex near the California Blue Line station, an area of Logan Square that has seen an influx of high-end apartments in recent years.
Wilmot Construction is trying to get a zoning change to build a five-story, 56-unit apartment complex at 2934-40 W. Medill St., a site it already owns, Ald. Daniel La Spata's 1st Ward office announced Friday.
The developer's plans also include a 56-space parking lot, ground-floor commercial space and market-rate rents of $2,000 per month, La Spata's office said. Of the 56 apartments, eight would be reserved for affordable housing under the city's Affordable Requirements Ordinance.
Wilmot's project requires a zoning change because the site is currently zoned for a 23-unit residential building that's a little less than five stories tall. A full overview of the developer's plans can be viewed here.
Neither the developer nor the company's zoning attorney, Mark Kupiec, could be immediately reached for comment Friday afternoon.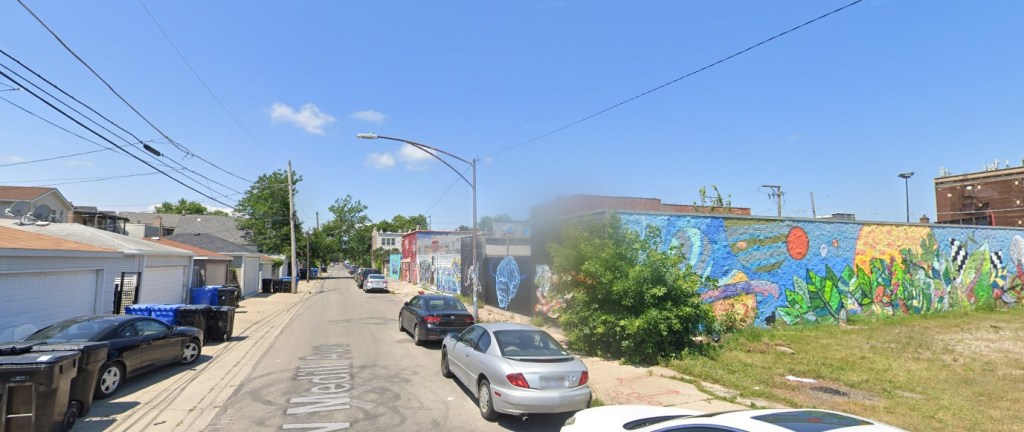 Before scheduling a community meeting, La Spata's office is gathering neighbors' input through an online survey. The survey will accept submissions through March.
It's unclear if the project has the alderman's support, but La Spata's office raised some "potential planning concerns" in the survey.
La Spata's office questioned whether the area has the foot traffic to support such a development, whether the project addresses the need for affordable housing in Logan Square and if the development should include fewer parking spots because it is located near the California Blue Line.
They also noted Medill Street essentially functions as an alley for the properties on West Belden Street.
The area around the California Blue Line station has attracted a lot of new housing in recent years. It's one of the areas of the city where transit-oriented development has exploded since the city's first ordinance designed to spur such construction was enacted in 2013.
Should Wilmot Construction receive necessary approval, the developer's project will join several other high-end apartment complexes in the area, including the MiCa Towers at 2733 W. Belden Ave., the Noca Blu complex at 2342-48 N. California Ave. and the "L" complex at 2211 N. Milwaukee Ave.
Some have pointed to the development boom as one of the primary reasons for the accelerated displacement of Latino residents in the neighborhood. This week, WBEZ reported Logan Square is now majority white after decades as a predominately Latino community.
A Block Club subscription is an excellent gift. Get a subscription now and you'll get a free tote bag — and you'll help us reach our goal of 15,000 subscribers by the beginning of 2021. We're almost there! Subscribe or buy a subscription as a gift here.



Block Club Chicago's coronavirus coverage is free for all readers. Block Club is an independent, 501(c)(3), journalist-run newsroom.
Already subscribe? Click here to support Block Club with a tax-deductible donation.