ANDERSONVILLE — Parts of the North Side were once bustling hubs of Swedish life.
But many of those shops, restaurants and other businesses are gone, and the ones that remain are straining to hold on during the pandemic.
Kristine Aronsson, of Andersonville, has launched a fundraising effort to help local businesses endure the pandemic so Chicago's Scandinavian culture can be preserved. The fundraiser will benefit some of her favorite businesses, including Svea and Simon's Tavern in Andersonville and Tre Kronor in North Park.
"These have been really important places for me, and they've been important places for the neighborhood," Aronsson said. "These are the last remaining pillars [of Swedish culture in Chicago]. It is important to have a little piece of Scandinavia here."
Aronsson's grandparents immersed her in the culture. She's patronized Chicago's Swedish businesses her whole life and married a man from Sweden.
But to the dismay of Aronsson — and of many other Chicagoans — some of the city's popular Swedish institutions have closed over the years.
That includes Andersonville's Swedish Bakery, which closed in 2017 after 88 years in business. Andersonville's Wikstrom's Delicatessen has also closed, and Erikson's Delicatessen was evicted from its Andersonville storefront in 2015.
Despite those changes, some Swedish businesses are still going strong — or, at least, they were before the pandemic swept in.
Tre Kronor, Simon's and Svea have been severely impacted by the pandemic and are taking every possible measure to ensure they withstand the hardship, the business owners said.
Aronsson set up GoFundMe fundraisers for Svea and Simon's here and for Tre Kronor here.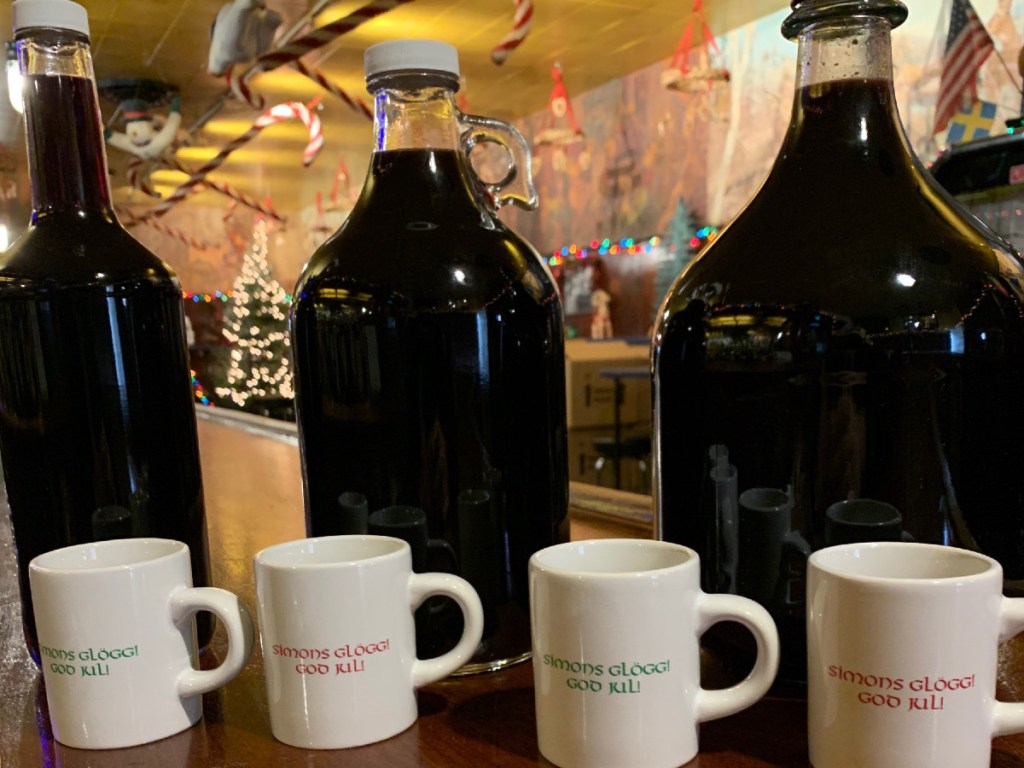 Svea And Simon's Tavern
Two or Andersonville's most prominent Swedish businesses — the restaurant Svea and Simon's Tavern — are entering the winter in a perilous position, owner Scott Martin said.
Svea, which serves traditional Scandinavian cuisine at 5236 N. Clark St., closed in mid-November as coronavirus cases surged and safety restrictions were put on indoor dining, Martin said.
Simon's, a beloved bar at 5210 N. Clark St. that opened in 1932, has been open through the pandemic. Thus far, it has survived on its patio service — but it's a small space, and colder temperatures are keeping customers at home, Martin said.
Martin spends about $140 every three days in propane costs to heat the patio. That $140 is about as much as Simon's nets in profits on some cold weekday nights, Martin said.
"It's very hard to make money now," he said. "I have a feeling in January or February I will be forced to close" temporarily.
There may be a saving grace for Simon's: its hugely popular glogg.
Glogg is a mulled, warmed wine that Simon's rolls out in the winter. Drinking a mug of glogg — with a ginger cookie — is a holiday tradition for many Andersonville neighbors and Swedish Chicagoans.
Simon's is offering glogg to go and is selling branded mugs.
Sales of to-go glogg are strong, Martin said. He hopes the revenue will be enough to cover Svea's rent and other expenses through February.
As for Simon's, Martin is hoping some leeway from his landlord — and the support of neighbors — will carry him through.
"The fact that people come in to buy a bottle of glogg, it's huge," Martin said. "Everyone in this community has supported me, as I hope I have supported them."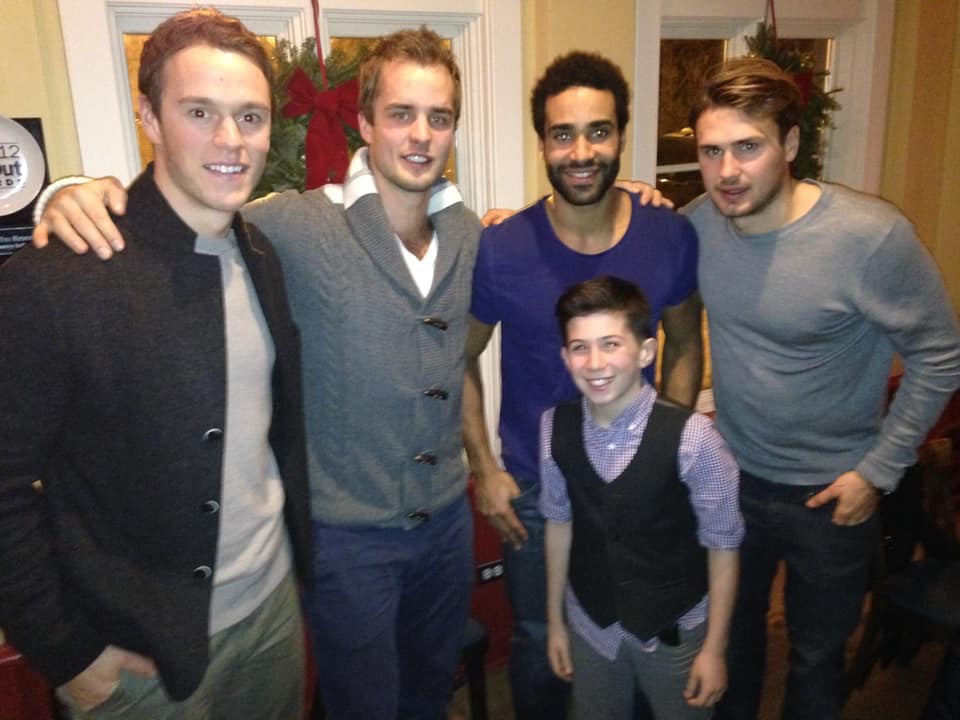 Tre Kronor
Svea opened on Clark Street in 1972, and its owners went on to open Svea II at 3258 W. Foster Ave. in North Park.
When Svea's owners wanted to get rid of the second restaurant, an employee of theirs — Patty Rasmussen — decided to take on the business.
Rasmussen and her husband, Larry Anderson, opened Tre Kronor in 1992 at the old Svea II location. Tre Kronor has gone on to become one of the most beloved Swedish institutions in the city. It is particularly known for its Christmas-time Julbord celebration.
Julbord translates to "Christmas table" and is a Swedish holiday celebration featuring communal meals and carols.
Julbord is big business at Tre Kronor. Blackhawks players from Scandinavia have been known to frequent Tre Kronor during Julbord, and many families have been to the event every year of Tre Kronor's existence, Rasmussen said.
But this year, Tre Kronor cannot host Julbord, a potentially devastating blow to the business, Rasmussen said.
"Christmastime, it's really the only time we're in the black," she said. "That's when our servers get the most hours and make the most money."
Tre Kronor — which means "three crowns" in Swedish — will do take-home Julbord meals. It also has a large seating area, including a traditional Swedish stuga, a rustic cabin.
But it's unclear if that will be enough to sustain the business through the winter, Rasmussen said.
"We've been scrambling, trying to get as much mileage out of the garden as possible," she said. "We're hoping we can maintain some business in December."
Rasmussen and her husband also own Sweden Shop, 3304 W. Foster Ave. The shop, which has been around for 60 years, closed at the beginning of the pandemic but reopened in July. It has been warmly embraced by the community, she said.
Despite the hardships for local businesses, Rasmussen is buoyed by the help of neighbors and customers like Aronsson, who are doing everything possible to make sure Chicago's diverse cultural identity isn't lost in the pandemic.
"If you live in Chicago, you love that [cultural] vibrancy," Rasmussen said. "With so many closings, it shocked people into awareness. You have to vote with your dollars, or you can lose that uniqueness."
To support Svea and Simon's through Aronsson's fundraiser, click here. To support Tre Kronor, click here.
A Block Club subscription is an excellent gift. Get a subscription now and you'll get a free tote bag — and you'll help us reach our goal of 15,000 subscribers by the beginning of 2021. We're almost there! Subscribe or buy a subscription as a gift here.


Block Club Chicago's coronavirus coverage is free for all readers. Block Club is an independent, 501(c)(3), journalist-run newsroom.
Already subscribe? Click here to support Block Club with a tax-deductible donation.