BUCKTOWN — Controversial TV show "Windy City Rehab" returns to HGTV this month — but its legal woes are far from over.
Of the 15 properties owned by "Windy City" star Alison Victoria Gramenos, only eight have received final city approval, according to Department of Buildings records.
Four properties await final inspections while three others are tied up in active court cases with city administrative hearings.
View a map of all 15 properties — and check each one's legal status — here:
The new season will include five 90-minute episodes premiering 9 p.m. Sept. 15, according to an HGTV news release.
It's not clear which properties will be featured in the upcoming season. HGTV would not release that information and network leaders declined to comment on the pending litigation, spokeswoman Chelsey Riemann said in an email.
"Inspections of homes under renovation are a common occurrence and issues uncovered during inspections will be addressed with input from local building officials," Riemann said.
In the upcoming season, Gramenos will continue her work to "transform historic fixer-uppers," while managing a "strained business relationship, [contending] with permit delays and [battling] stop work orders," according to the network.
"During the season, unprecedented setbacks put the skilled designer's reputation and livelihood on the line, but Alison loves her city and won't give up without a fight," according to HGTV.
RELATED: 'Windy City Rehab' Returning To HGTV Next Month Despite Years Of Controversy
"Windy City Rehab" properties have drawn ire from neighbors in Ukrainian Village, Wicker Park, Bucktown and other parts of Chicago for years — and have recently come under legal scrutiny from city officials and unhappy homeowners.
In August 2018, Ukrainian Village resident Miriam Ruiz protested construction of a "Windy City Rehab" project at 2123 W. Thomas St. by starting a petition and meeting with Ald. Brian Hopkins (2nd). 
"It's ruining the character of the block," Ruiz said at the time. 
"They are going to sell it, flip it and they're gone," said Miriam's husband, Tony Ruiz.
Last year, Gramenos and her former co-host, Donovan Eckhardt, bought the old Miko's Italian Ice building at 1846 N. Damen Ave. for $949,000. 
Shortly after the sale, the city issued a stop work order on the Miko's property after inspectors discovered a litany of code violations at properties being rehabbed for the TV show. 
RELATED: Beloved Miko's Italian Ice Bids Farewell To Bucktown After Family Sells Building
The building sat vacant for most of the year, the only obvious "rehab" being the removal of an old tree. The building was listed on Redfin in March for $999,000.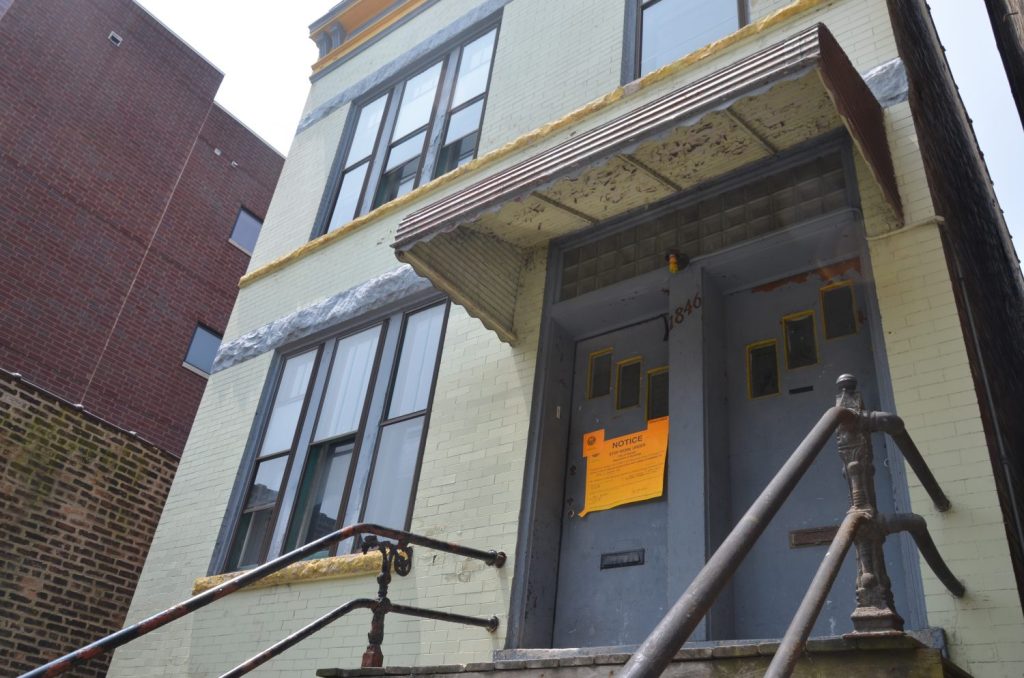 The city issued 12 stop work orders at properties associated with the TV show last year. 
By January, most of the stop work orders had been lifted. Gramenos has been allowed to resume work — but only at the discretion of city officials. 
More legal drama has ensued. In January, a Lincoln Square couple who bought a "Windy City Rehab" home at 2308 W. Giddings St. filed a lawsuit claiming their home has been plagued by "leaks and shoddy work," the Sun-Times reported. 
In February, Gramenos filed a lawsuit accusing a notary public of forging her signature on bank loans and other important documents, the Sun-Times reported. She later dropped the lawsuit, the Tribune reported. 
"We extend appreciation to all neighbors who shared comments and thank them for their understanding and support during the production of the series," Riemann said.
Each case will be reviewed by the city's Buildings Hearings Division throughout October. The public can attend the hearings via Zoom, said department spokeswoman Mimi Simon.
The hearing schedule:
Each hearing starts 9:30 a.m.
Oct. 8, Room 1105: 1815 W. Augusta Blvd. in East Ukrainian Village
Oct. 15, Room 1105: 1846 N. Damen Ave. in Bucktown
Oct. 26, Room 1103: 2433 N. Janssen Ave. in Lincoln Park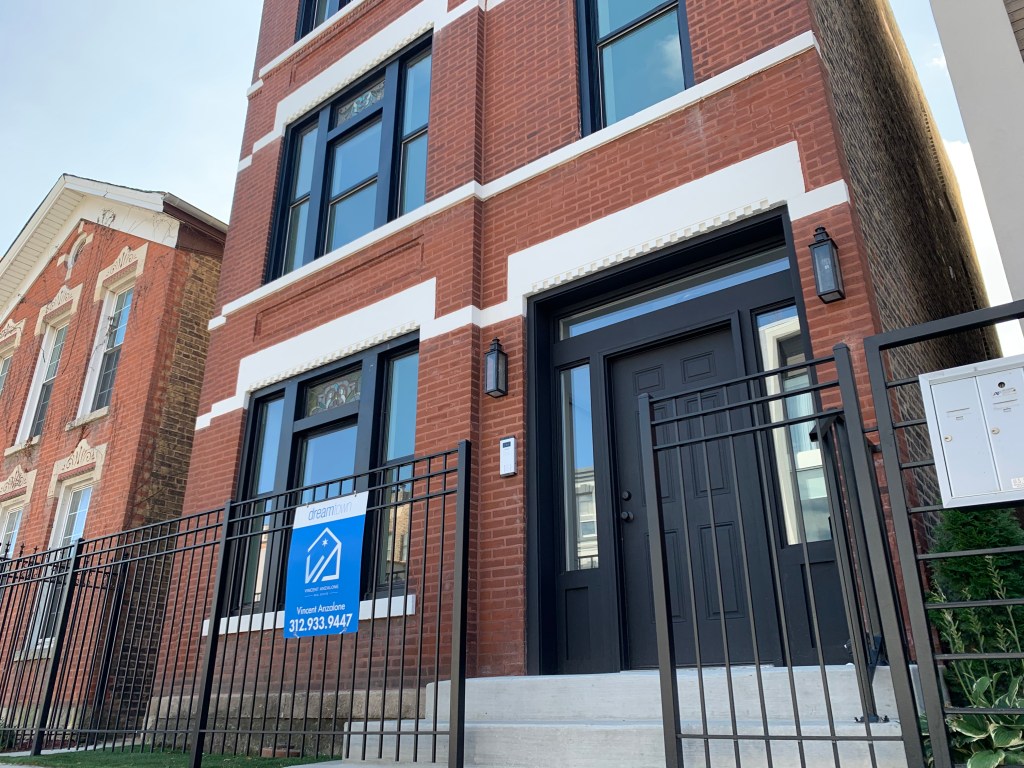 Do stories like this matter to you? Subscribe to Block Club Chicago. Every dime we make funds reporting from Chicago's neighborhoods.
Already subscribe? Click here to support Block Club with a tax-deductible donation.