UKRAINIAN VILLAGE — About one month after HGTV's popular show "Windy City Rehab" was given the green light to resume work on a handful of Chicago renovations, the city again halted the show's work on an East Ukrainian Village three-flat.
Earlier this year, the city slapped 12 stop work orders on properties being rehabbed for the TV shows after discovering a litany of code violations.
The show is still barred from applying for any new permits, but the city lifted stop work orders on many of the properties.
But on Dec. 11, the city slapped a new neon orange stop work order on 1815 W. Augusta Blvd.
The property was cited for "work contrary to plan; unlicensed work performing masonry."
The project at the home, one of 15 properties owned by the TV show's co-host Alison Victoria Gramenos, is the only Windy City Rehab property with an active stop work order, said Gregg Cunningham, a city Department of Buildings spokesperson.
In July, an HGTV spokesperson said "issues related to 'Windy City Rehab' have been carefully reviewed" and "appropriate parties are in communication with local building officials and working to resolve any outstanding issues."
It's been nearly seven months since the city first ordered "Windy City Rehab" to stop work on its Chicago homes amid a litany of building code violations. 
Going into 2020, neighbors might notice resumed work at some of the show's properties. According to the Department of Buildings records, three properties — 1846 N. Damen Ave., 1803 W. Wabansia Ave. and 1906 N. Hoyne Ave. — were totally in the clear.
Check the work status on properties near you here.
"Windy City Rehab" co-stars Gramenos and Donovan Eckhardt are still banned from applying for new building permit applications, Cunningham said.
RELATED: Windy City Rehab's Work In Chicago Over For Now As City Blocks Future Permits Indefinitely
What they can do is slowly resume work on existing rehabs — if they follow the rules. 
"It's only to correct past violations," Cunningham said. 
In other words, even with lifted Stop Work Orders, HGTV doesn't have free rein to rehab the entire Windy City.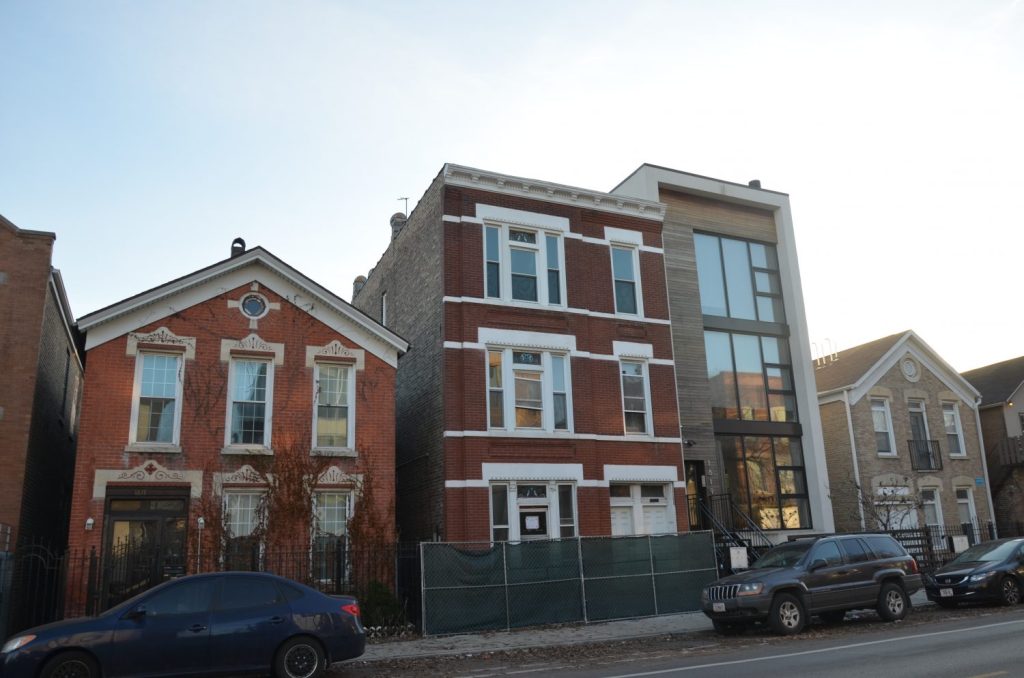 This is "in effect indefinitely until the issues at all these properties have been addressed to satisfaction of the Department of Buildings," Cunningham said. "We're still monitoring the work closely, watching for any attempt to file a permit using a different name. [We are] watching closely for any attempt to circumvent our process here." 
On Sunday, Gramenos tweeted that season 2 of the show will premier next summer.
Neither Gramenos nor spokespeople for HGTV have responded to multiple requests for comment.
According to Buildings Department records, "Windy City Rehab" projects were in violation of:
Working without permits at 11 properties
Working beyond the scope of pulled permits at 11 properties
Failure to comply with safety codes related to issues such as electrical wiring. In early April, two different electrical code violations were issued at 1846 N. Damen Ave.
Failure to contact the city to obtain certificates of occupancy at two properties
Hiring workers who are not licensed, certified or registered by the city at 11 properties
Lying on a permit application at 11 properties
Performing work that poses an "immediate or imminent threat" to the safety of workers or the public at 11 properties
View the full list of violations here.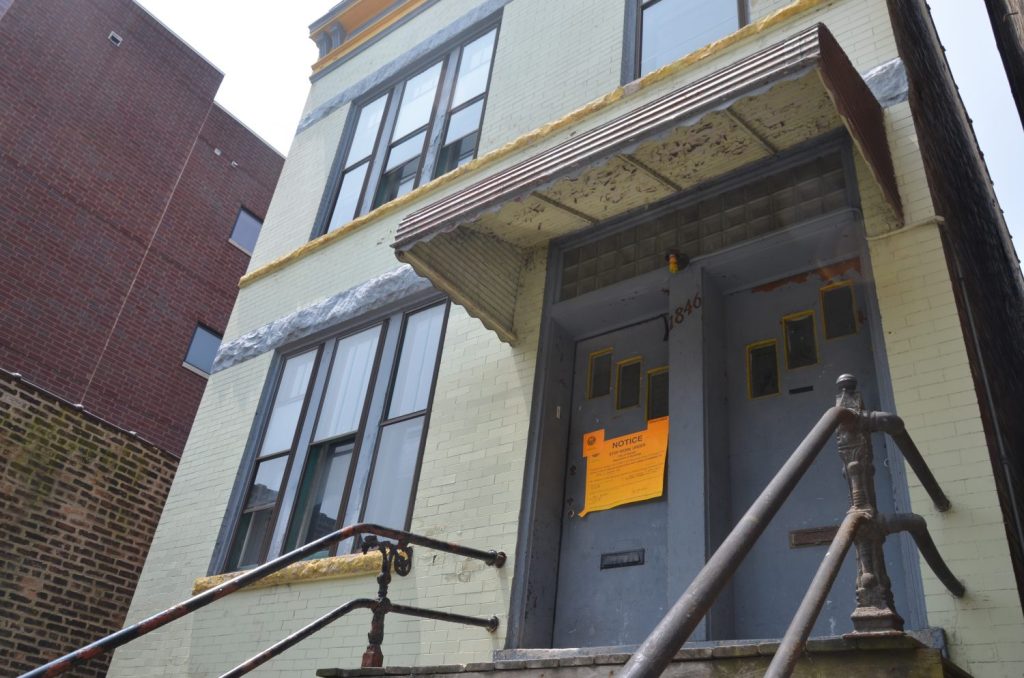 Additionally, Eckhardt and his company, Greymark Development, lost their licenses through September. 
HGTV and Gramenos are apparently moving forward without Eckhardt for at least one project. According to an active building permit at 1815 W. Augusta Blvd., a different contractor — ECM Builders — was hired to finish the job.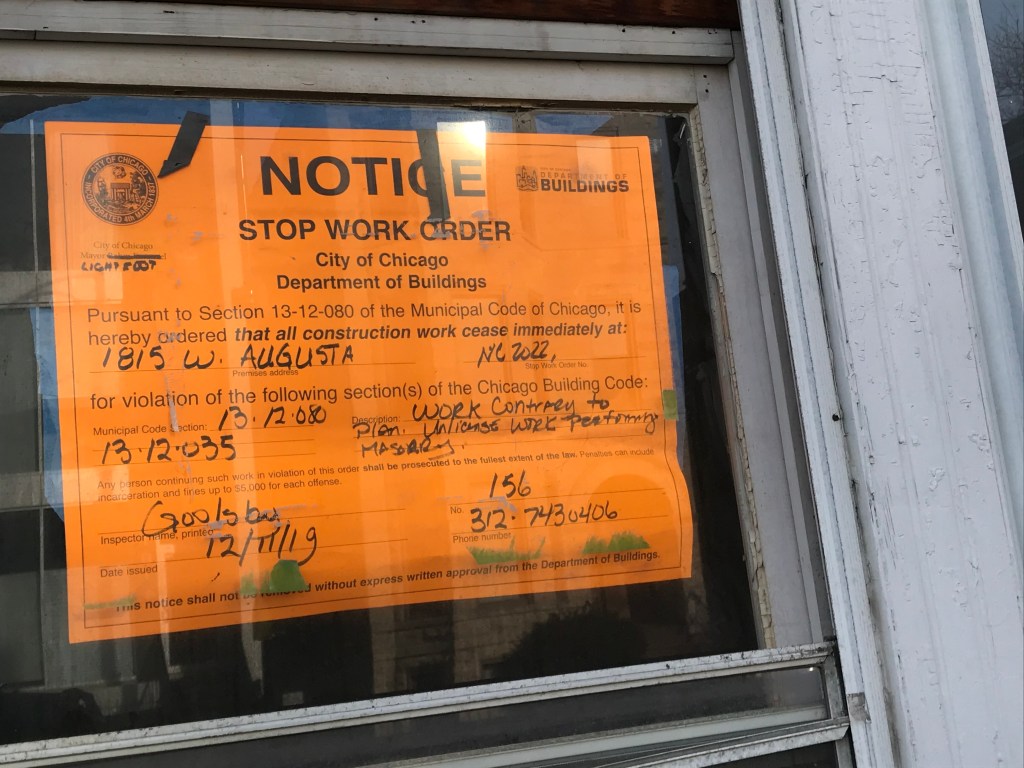 Do stories like this matter to you? Subscribe to Block Club Chicago. Every dime we make funds reporting from Chicago's neighborhoods.