BUCKTOWN — Just three months after taking over the former Miko's Italian Ice building at 1846 N. Damen Ave., HGTV's "Windy City Rehab" has been ordered by the city to stop all work on the property.
And that's not all: Greymark Development Group, the developer associated with Windy City Rehab projects, no longer has permit privileges in the city of Chicago due to bad behavior.
The most recent stop-work order hit the old Miko's building on May 31. As of Monday, stop-work orders at both 1846 N. Damen Ave. and 1906 N. Hoyne Ave. are still active, Department of Buildings spokesperson Gregg Cunningham said.
The city moved to revoke Greymark's permit privileges in April following a series of code and permit violations, Cunningham said.
Despite an appeal from Greymark, the firm owned by Windy City Rehab co-star Donovan Eckhard, the city's decision was made final in May and the ban on permit applications for Greymark and Eckhardt is indefinite. An additional year-long ban on Greymark's general contractor and real estate licenses is currently under appeal, Cunningham said.
The indefinite ban on permit applications could be lifted if Greymark successfully petitions the city.
The city also revoked permit applications for all known LLCs associated with Eckhardt's co-host, Alison Victoria, whose full name is Alison Victoria Gramenos.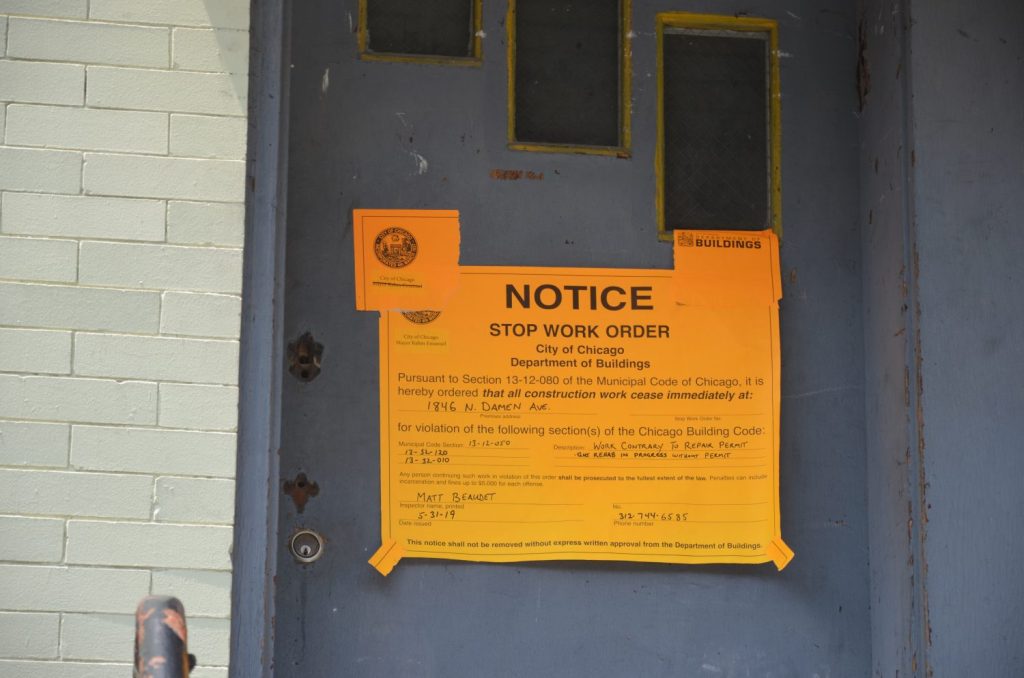 When the city encounters repeat offenders, it does "have progressive disciplinary actions" it can take, Cunningham said.
According to buildings department records, Windy City Rehab projects were in violation of:
Working without permits at 11 different properties
Working beyond the scope of pulled permits at 11 properties
Failure to comply with safety codes related to issues such as electrical wiring. In early April, two different electrical code violations were issued at 1846 N. Damen Ave.
Failure to contact the city to obtain certificates of occupancy at two different properties
Hiring workers who are not licensed, certified or registered by the city at 11 properties
Lying on a permit application at 11 properties
Failure to correct a substantial "defect, error or deficiency" at 2136 W. Belmont Ave.
Performing work that poses an "immediate or imminent threat" to the safety of workers or the public at 11 properties
View the full list of violations here.
On May 28, Chicago Building Department inspector Matt Beaudet halted work at another Bucktown property at 1906 N. Hoyne Ave.
And in 2017, city officials issued two stop-work orders at 1803 W. Wabansia Ave., the Sun-Times reported.
On Monday, a spokesperson for HGTV provided the following statement from the network:
"Issues related to Windy City Rehab have been carefully reviewed. Appropriate parties are in communication with local building officials and working to resolve any outstanding issues."
Eckhardt and Gramenos could not be reached for comment on Monday afternoon.
On Feb. 15, Gramenos and Eckhardt bought the old Miko's Italian Ice building for $949,000. They also took out a mortgage of $1.234 million under the name Alovan LLC (a portmanteau of Alison and Donovan), Chicago Magazine reported.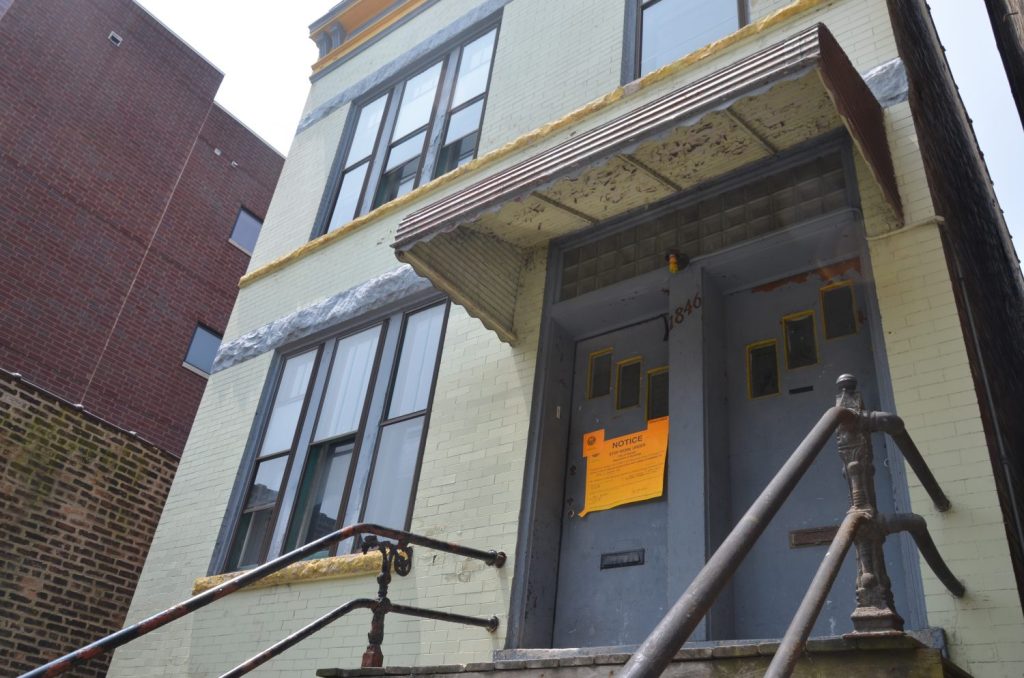 The following month, Miko's closed its Bucktown two-flat after 21 years in the neighborhood.
After announcing the closing of the Bucktown shop, Miko's co-owner Zach Roombos told Block Club Chicago his family had been approached with an offer they couldn't refuse.
"It's sad to leave, but at the same time the real estate values in Bucktown [are tough]," he said at the time.
RELATED: Beloved Miko's Italian Ice Bids Farewell To Bucktown After Family Sells Building
As highlighted on a Sun-Times map, Windy City Rehab projects in the Wicker Park/Bucktown area include 1700 W. Wabansia Ave., 1800 W. Wabansia Ave., 1803 W. Wabansia Ave., 1635 W. Pierce Ave., 1929 N. Leavitt St., 1846 N. Damen Ave. and 1906 N. Hoyne Ave.
Earlier this year, a two-story brick Windy City Rehab project at 1965 W. Evergreen Ave. listed for $2.3 million, Chicago Magazine reported. The home was originally sold to A Victoria Holdings LLC for $650,000 in July 2017.
Across Wicker Park, Bucktown and the Ukrainian Village, Windy City Rehab projects have drawn the ire of neighbors.
In August 2018, Ukrainian Village resident Miriam Ruiz protested construction of a Windy City Rehab project at 2123 W. Thomas St. by starting a petition and meeting with Ald. Brian Hopkins (2nd).
"It's ruining the character of the block," Ruiz said at the time.
"They are going to sell it, flip it and they're gone," said Miriam's husband Tony Ruiz. "We have to stay here, we want to retire here. These homes aren't that big, they're enough to raise a family in…  The only thing we are asking is that he consider the size of the buildout."
RELATED: HGTV Renovation Is 'Ruining' Our Backyard Views, Ukrainian Village Neighbors Say
In March of this year, neighbors of a Windy City Rehab home at 1929 N. Leavitt St. told the Sun-Times that construction crews had "swept in like they owned the block."
And most recently, on Sunday, a neighbor of the old Miko's building wrote in a Facebook post that they were concerned the vacant lot would become a "safe haven for rats."
Do stories like this matter to you? Subscribe to Block Club Chicago. Every dime we make funds reporting from Chicago's neighborhoods.