NEAR WEST SIDE — With the country reeling from another Black American shot by police this week, hundreds of Chicagoans gathered in Union Park Wednesday night for a vigil to heal, memorialize and reenergize.
Demonstrators and community members came together in honor of Jacob Blake, a Black man shot several times by a police officer in Kenosha in front of his family. The viral video of his shooting has spurred days of protests, during which 17-year-old Kyle Rittenhouse is accused of fatally shooting two protesters.
Speeches, songs, solidarity and silence filled the air over the course of the gathering.
"That silence was the loudest thing I've heard in a long time," said Jae Rice, Communications and Outreach Coordinator at Brave Space Alliance and a South Shore resident. "The type of energy that you're able to absorb from other folks that you might not get while marching, it runs deep."
Rice grew up in Evanston with Blake, who was shot seven times in the back by Kenosha Police officer Rusten Sheskey on Sunday. Blake is now partially paralyzed.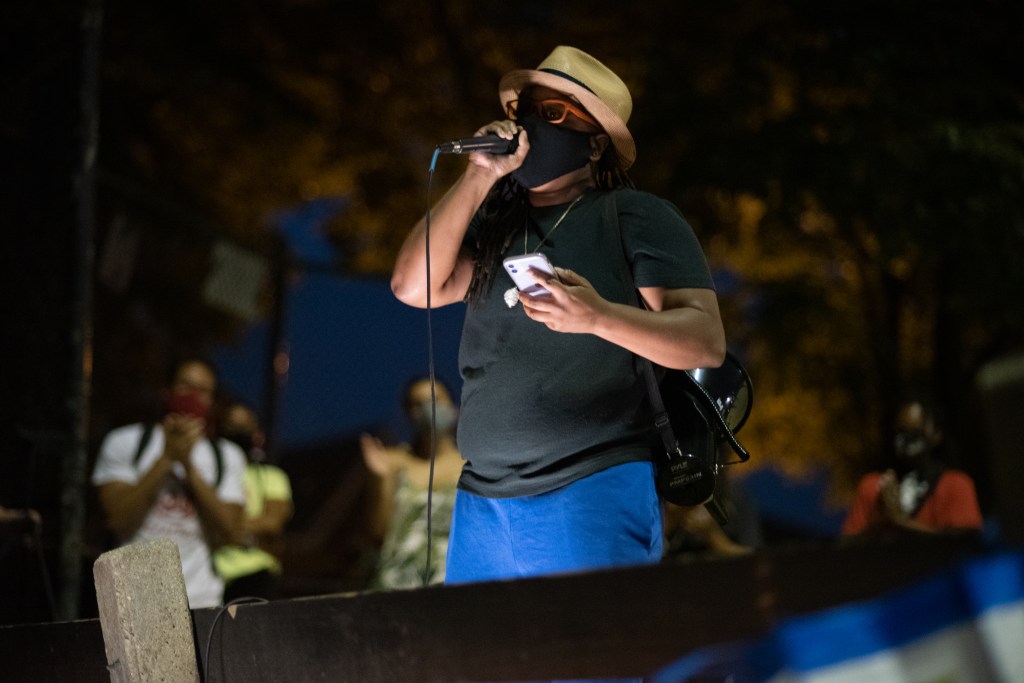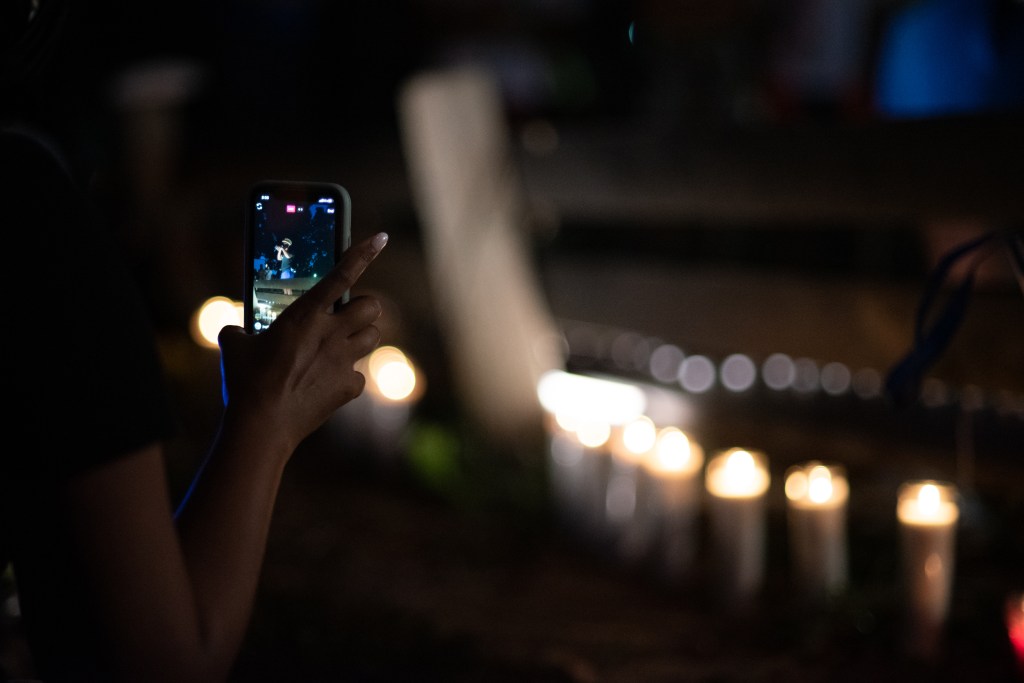 The Jacob Blake that Rice knows encouraged them to continue their passion with music. He is a jokester. They spoke fondly of Blake, working to depict him in a light more than what is seen from mainstream media. Rice said they ran out of tears after repeatedly seeing the traumatic video of Blake.
Watching Blake's family respond to the shooting was heartbreaking and discouraging for Rice.
"It solidifies my lack in faith that I have in the systems that were not put here to defend people that look like me."
But they found solace and a calm energy in the large group that gathered Thursday night.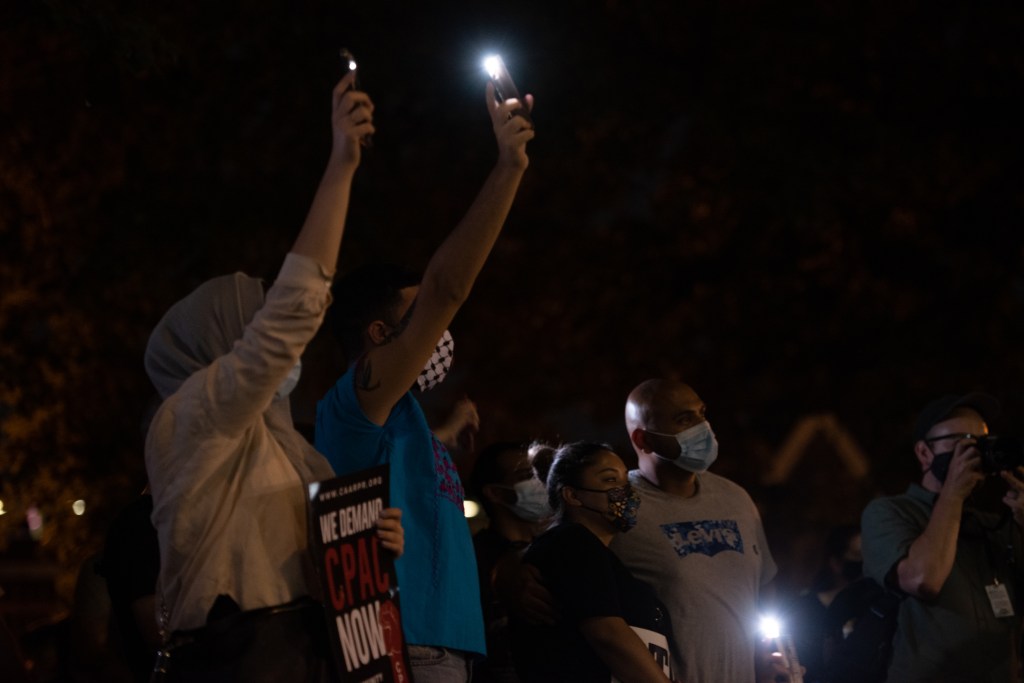 Hours prior to the vigil, student activists gathered on Madison Street outside the Chicago Public School headquarters as the Board of Education voted again to retain police officers in schools.
Energy in the crowd built up as folks listened to the words of speakers, standing in front of a line of candles that flickered in the dusk light.
Demands for the defunding of police and a heightened sense of accountability permeated through the speakers' words, while remembering those who lost their lives at the hands of police violence and the violence that followed.
JJ Easterling, a lead organizer with Chicago Alliance Against Racism & Repression, has been leading protests all summer and fighting for a Civilian Police Accountability Council or CPAC, for years.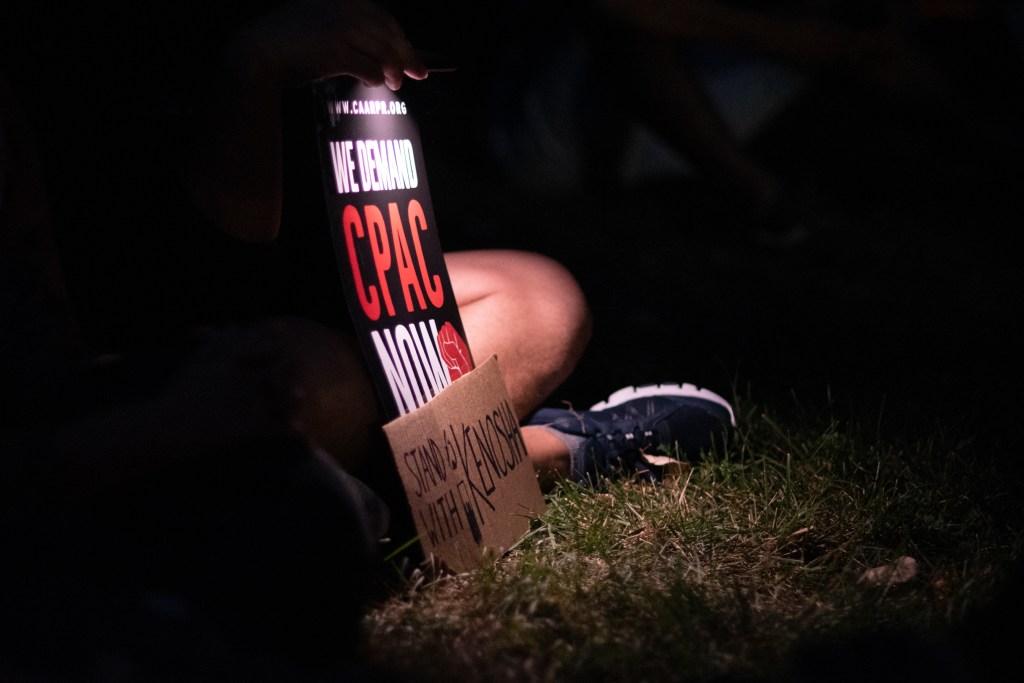 "I'm f—ing exhausted with having to constantly plan actions in response to police misconduct," Easterling said. "It's absolutely ridiculous that we're protesting day in and day out against police, against police brutality, against police murder. And it's still happening."
Wednesday night's event brought a change of pace to movements that Chicago has been seeing as of late. Some sang and performed music after speeches. People turned their flashlights on their phones to wave in the air.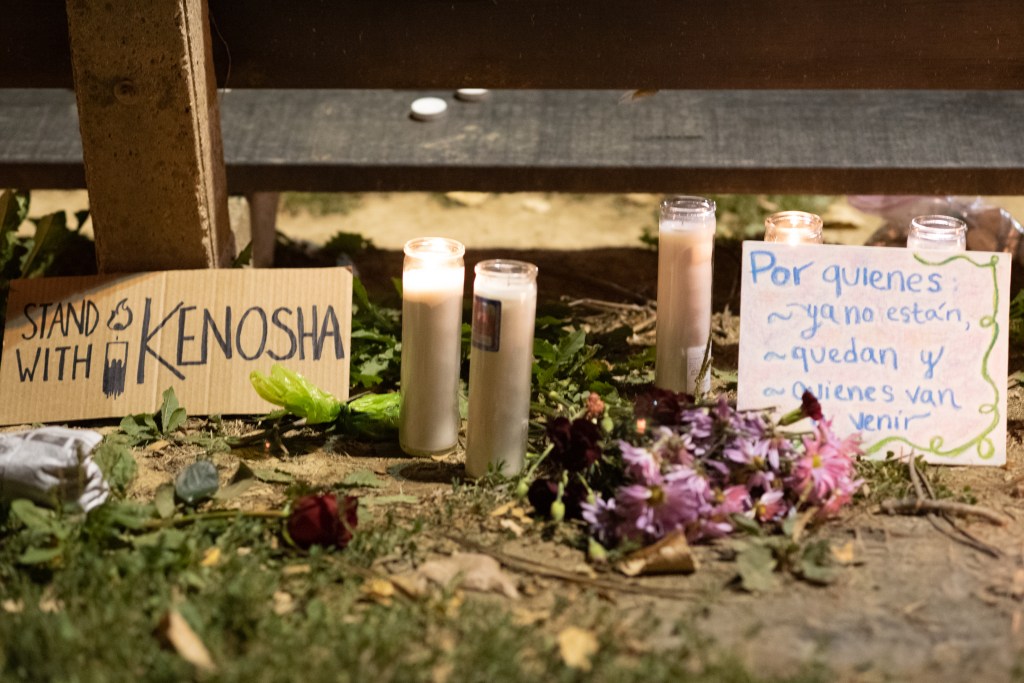 One of the overlying messages of the night, though, was the power of community.
"We keep us safe," one speaker said in regards to the push to defund policing in Chicago.
Those in attendance dispersed slowly in groups, encouraged to maintain the energy and the fight, while taking care of themselves.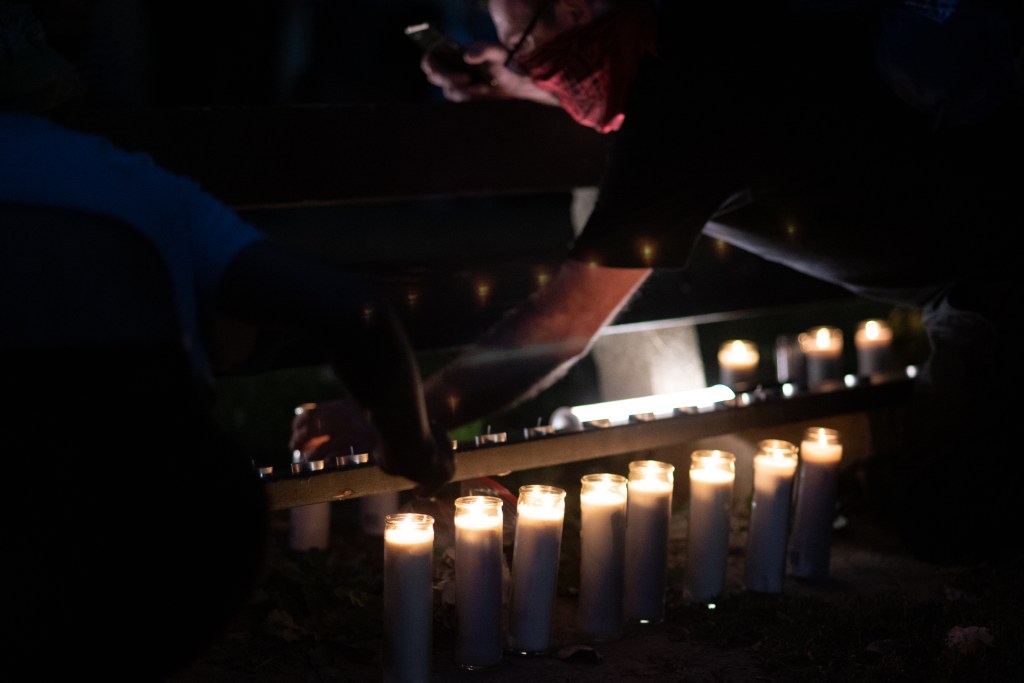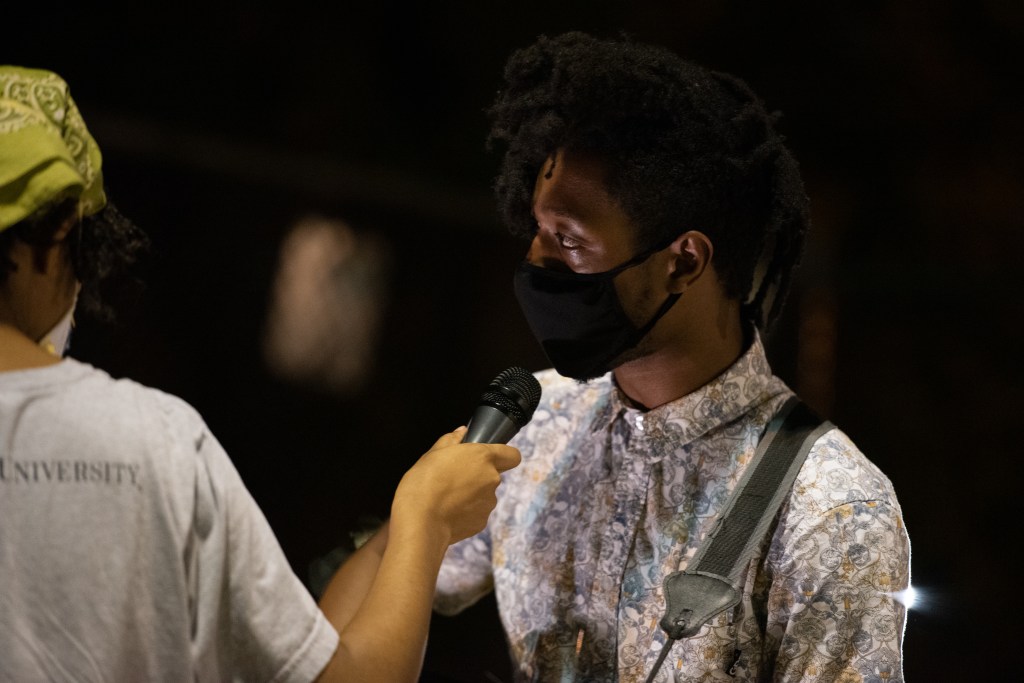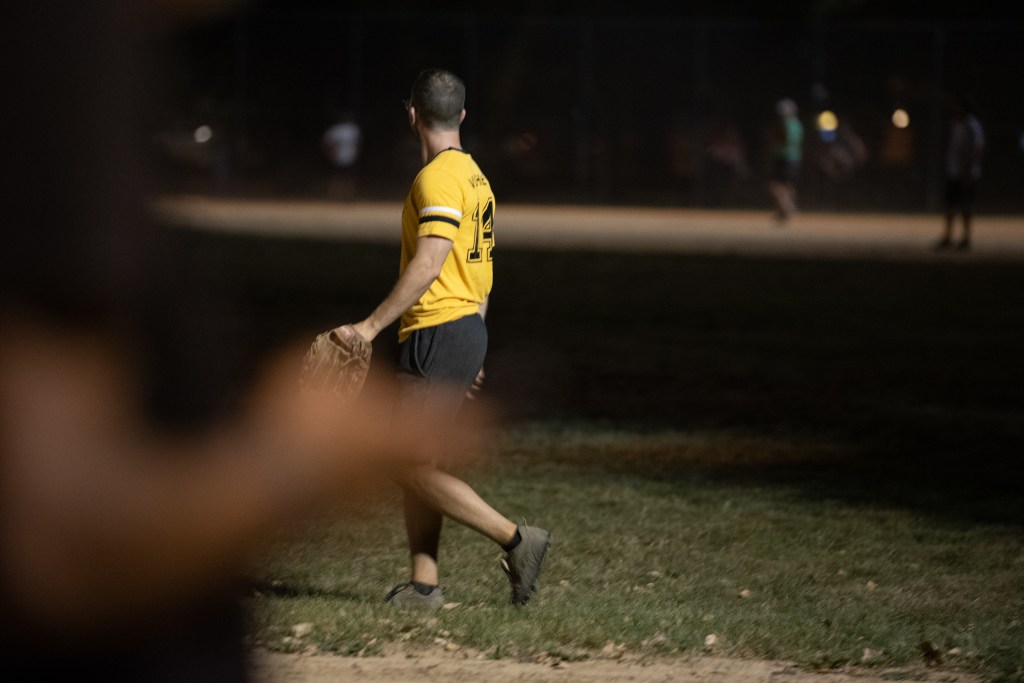 Subscribe to Block Club Chicago. Every dime we make funds reporting from Chicago's neighborhoods.
Already subscribe? Click here to support Block Club with a tax-deductible donation.